Stylish London City Elopement
Anyone who has ever considered celebrating an unforgettable elopement in the exciting city of London will be taken on a fantastic journey with this inspiration from event planner and stylist Valentina of The Stars Inside.
From Valentina:  "This editorial was born as a partnership between planner and stylist Valentina from The Stars Inside and fabulous fine art photographer Dani Cowan based in the US. We wanted to create visuals that were artful, airy, and luxurious – uncluttered and yet still speaking volumes about the bride and groom eloping amidst the streets of London. This inspiration editorial is aimed at couples looking to have an intimate, heartfelt elopement that celebrates the energy and vibrancy of a city – modern, young lovers who appreciate fine art and the luxuries of life, but don't want to compromise authenticity. They value memories as much as they value beauty, and have chosen to say their vows while surrounded by their closest loved ones.
 Our colour palette focussed around organic pastels like light blues and ethereal greens, with touches of white and blush pink to add some femininity. We designed a tablescape which featured natural textures juxtaposed with crisp lines, a seamless marriage between ethereal romance and stylish modernism.
Our venue, 10-11 Carlton House Terrace, is a grand Georgian townhouse originally built in 1831, with striking period features, grand cornice work, and fine decoration. Its location at the very heart of the capital, overlooking St James's Park, Whitehall and the Mall, makes it a unique, nestled hideaway for couples who relish the buzz of the city, but also treasure their own privacy.
We had the great pleasure of partnering with an international team of innovative wedding suppliers, including the floral artistry of Cosmia Flowers, the contemporary cake design by Avantgarde Cake Studio, stylish furniture by Classic Crockery, organic stationery designed by the very talented Line Avenue Calligraphy, and hand-dyed textiles by Lancaster & Cornish.
Our gorgeous bride wore Alon Livne from La Vallee Bridal, and accessorised with delicate floral jewellery by Hermione Harbutt and an exquisite aquamarine and diamond cluster engagement ring by London Victorian Ring Co – all framed by elegant hair and make-up by Julie Wong. The whole day was captured in a playful and touching video by Rod Lewis Films."
And now don't miss the dreamy world of pictures of the photo poet Dani Cowan.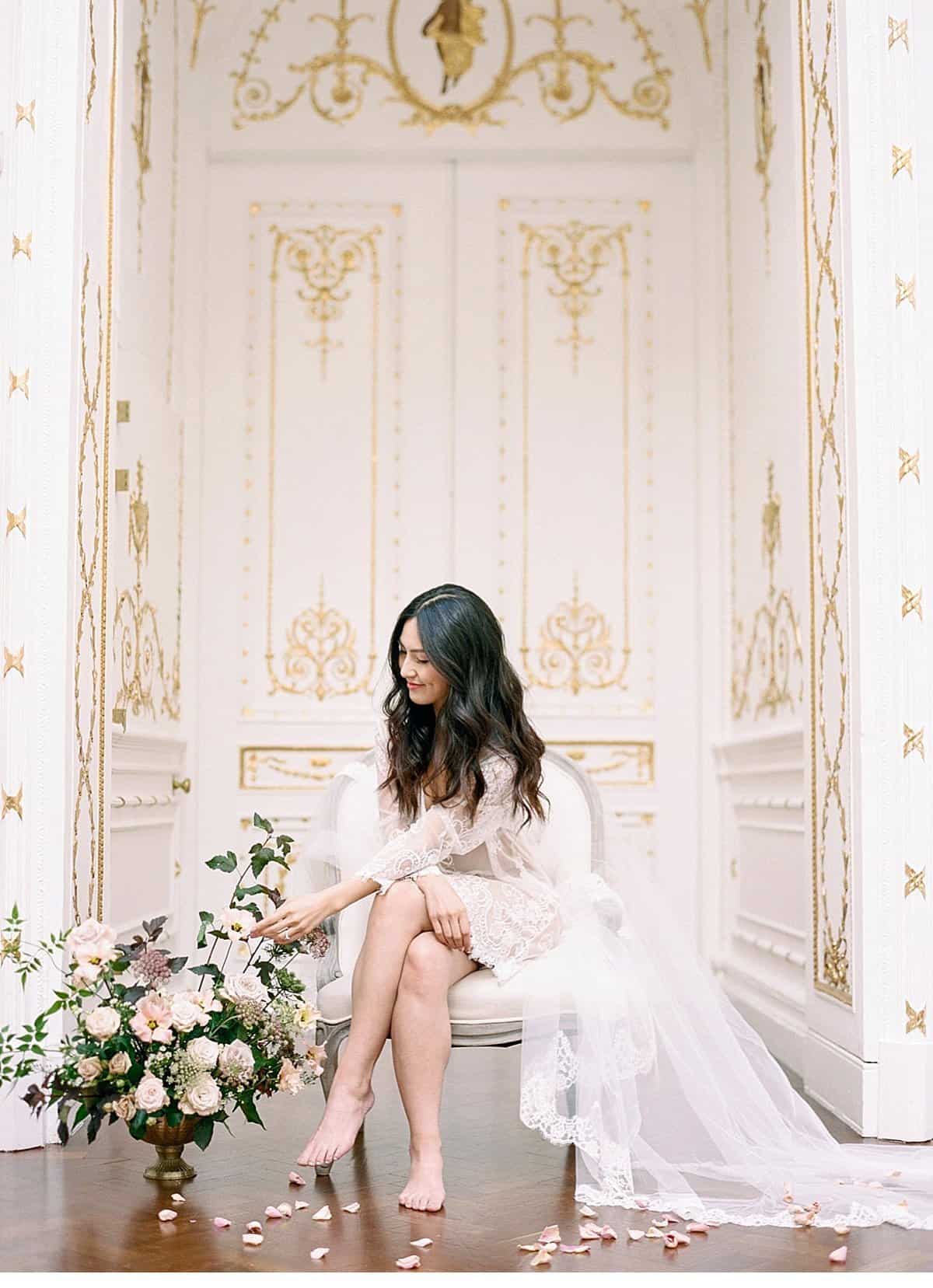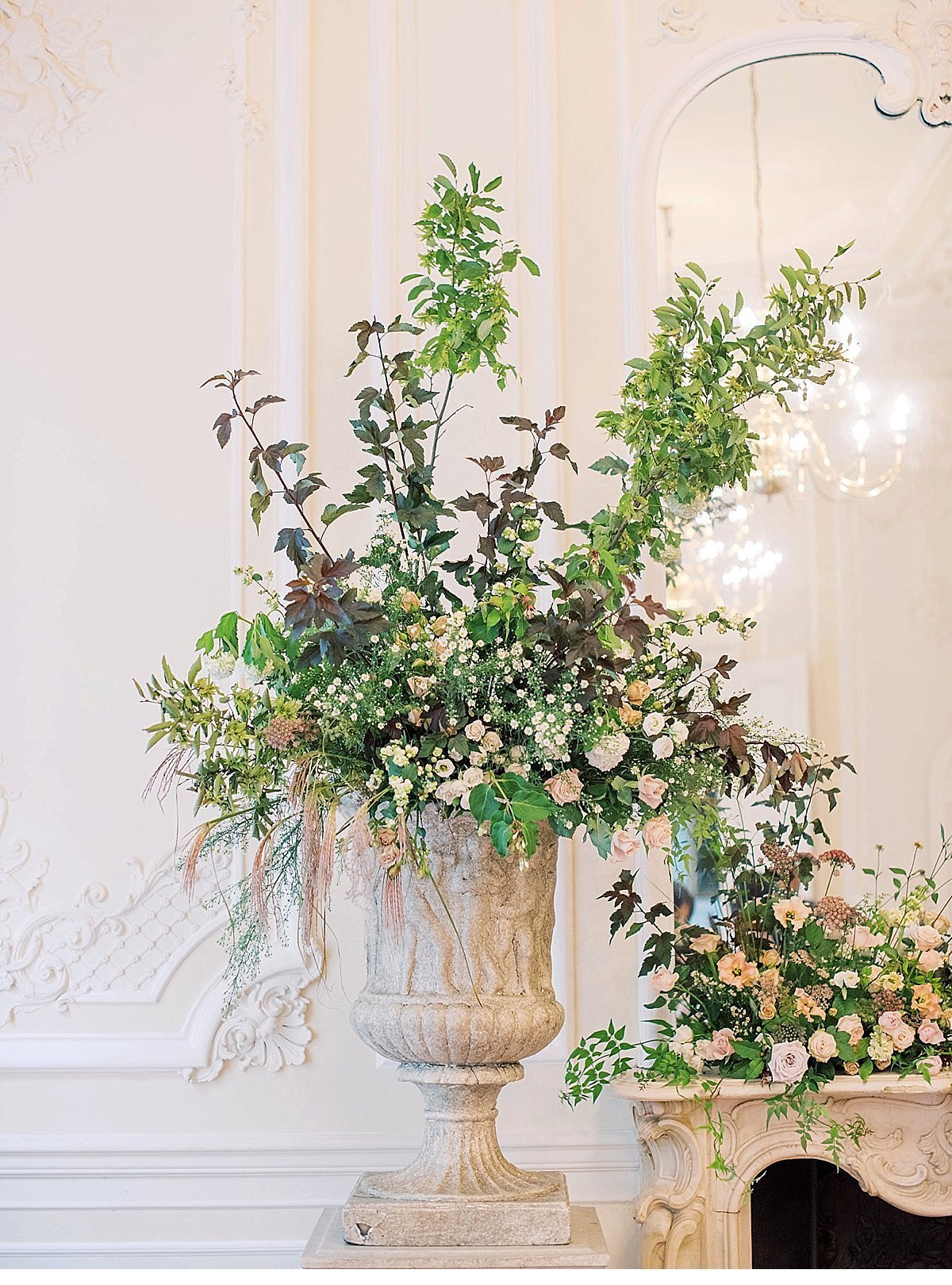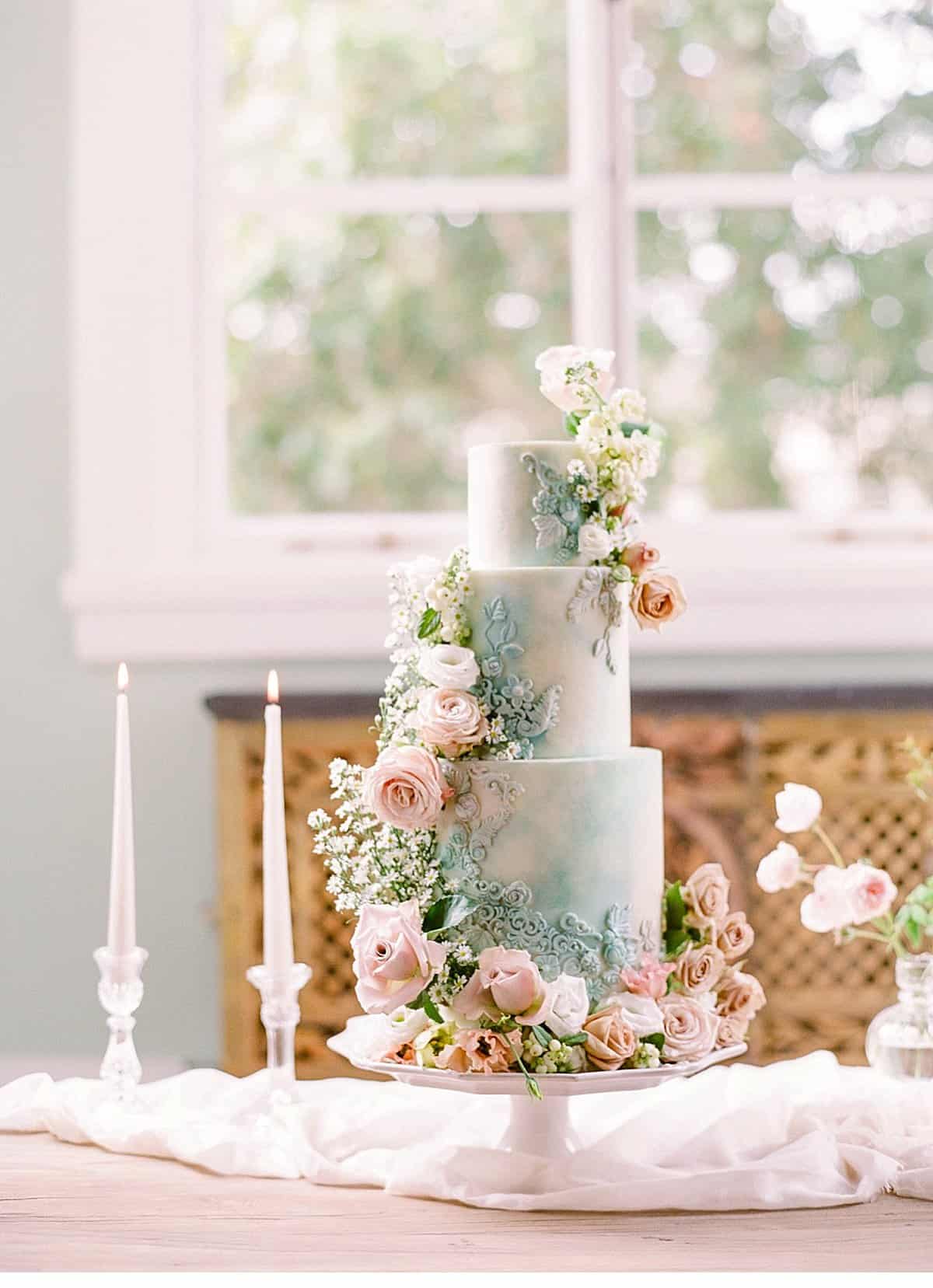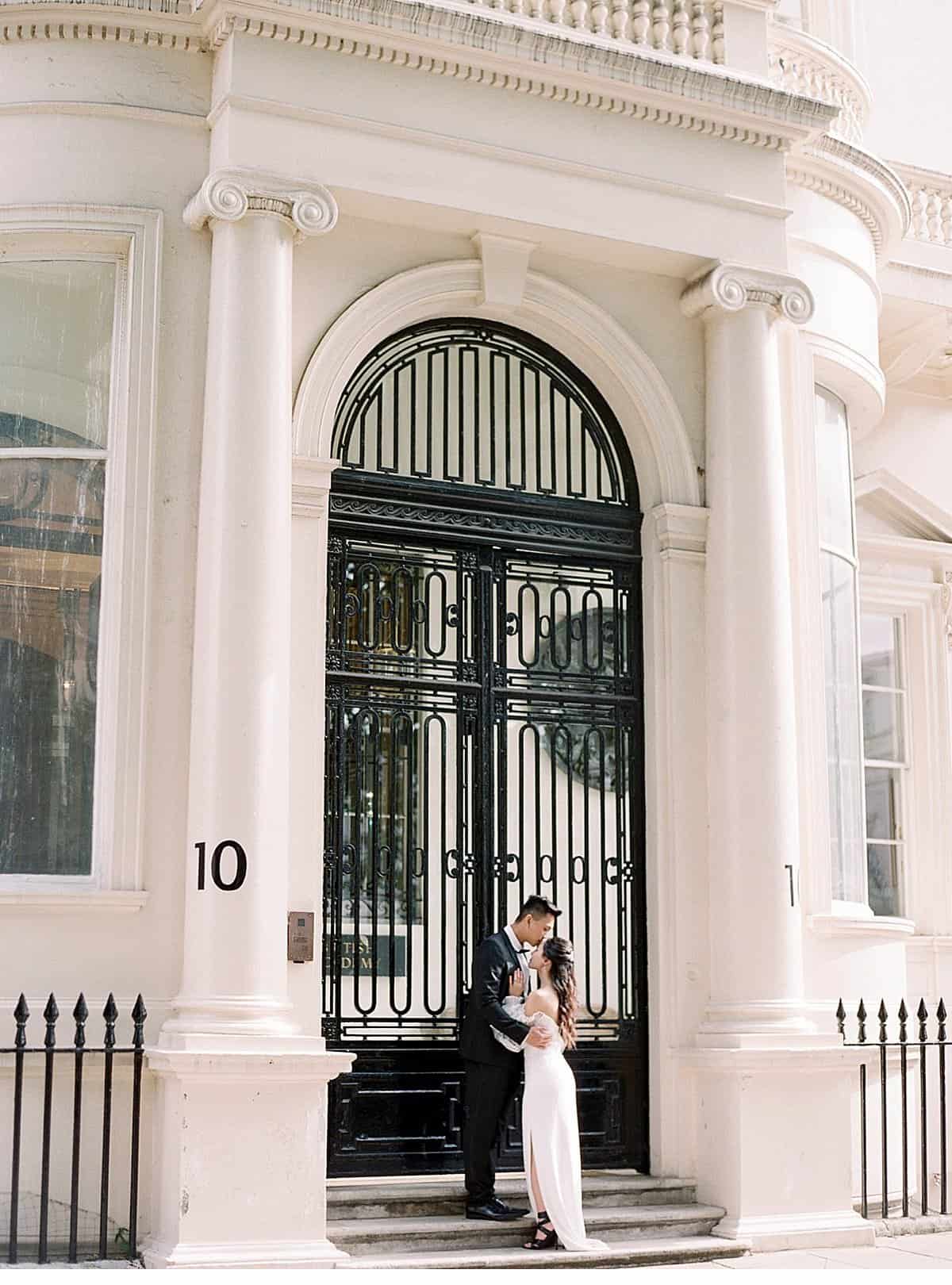 Photographer: Dani Cowan Photography
Stylist / Planner: The Stars Inside
Floral Designer: Cosmia Flowers
Dress Designer: Alon Livne
Rentals: Classic Crockery
Accessories: Hermione Harbutt
Venue: 10-11 Carlton House Terrace
Cake Designer: Avantgarde Cake Studio
Hair & Make-up Artist: Julie Wong
Bridal Boutique: La Vallee Bridal
Stationery: Line Avenue Calligraphy
Rings: London Victorian Ring Co
Ring Box: Filles Box
Textiles: Lancaster & Cornish
Videographer: Rod Lewis Films