Stylish wedding ideas in pastel shades
An admiring look in the antique hand mirror, a deep breath from the fragrant flower splendor and an artfully calligraphed letter to a husband-to-be – with these and many other sentimental shots photographer André Mezzinoi delights us today.
Thoughtfully, the bride strokes one of her curly strands out of her face, her bright blue eyes look excitedly towards the future. Playful lace nestles along her arms, continues on her slightly flared skirt and ends in a timeless train. She proudly shows us her precious family jewelry, which completes her romantic style.
 With a sweeping bridal bouquet made by Blumengestalten, she gives herself a delicate touch of color. The fresh green and powerful blush seem like they were made for the combination with purest white. Just a shade lighter is the pink fabric that covers the lovingly arranged table. In the napkins we find elaborately calligraphed place cards by Atelier Zarah, next to the three-storey wedding cake enthroned on a golden cake stand.
 It´s such a detail-loving image, with which event planner Stefanie Rausch of Mademoiselle Fée Event once again proves her sure instinct for fine art and aesthetics. No big fanfare, no unnecessary Chichi needed- only selected and handpicked design elements were used. The result? Some really stylish and graceful motifs that seem minimalist at first, but have more to tell, the longer they are admired.
 So take your time and be inspired by the fantastic shots of André Mezzinoi.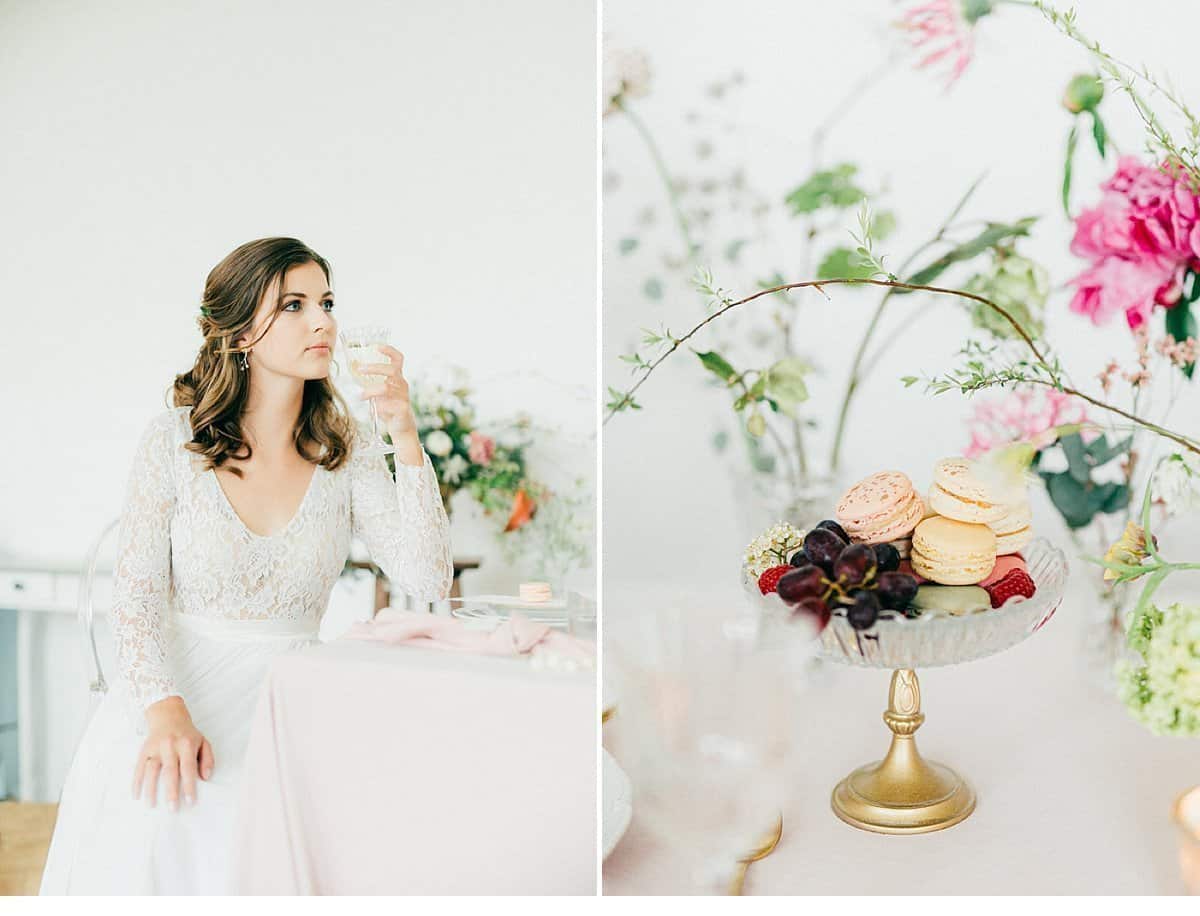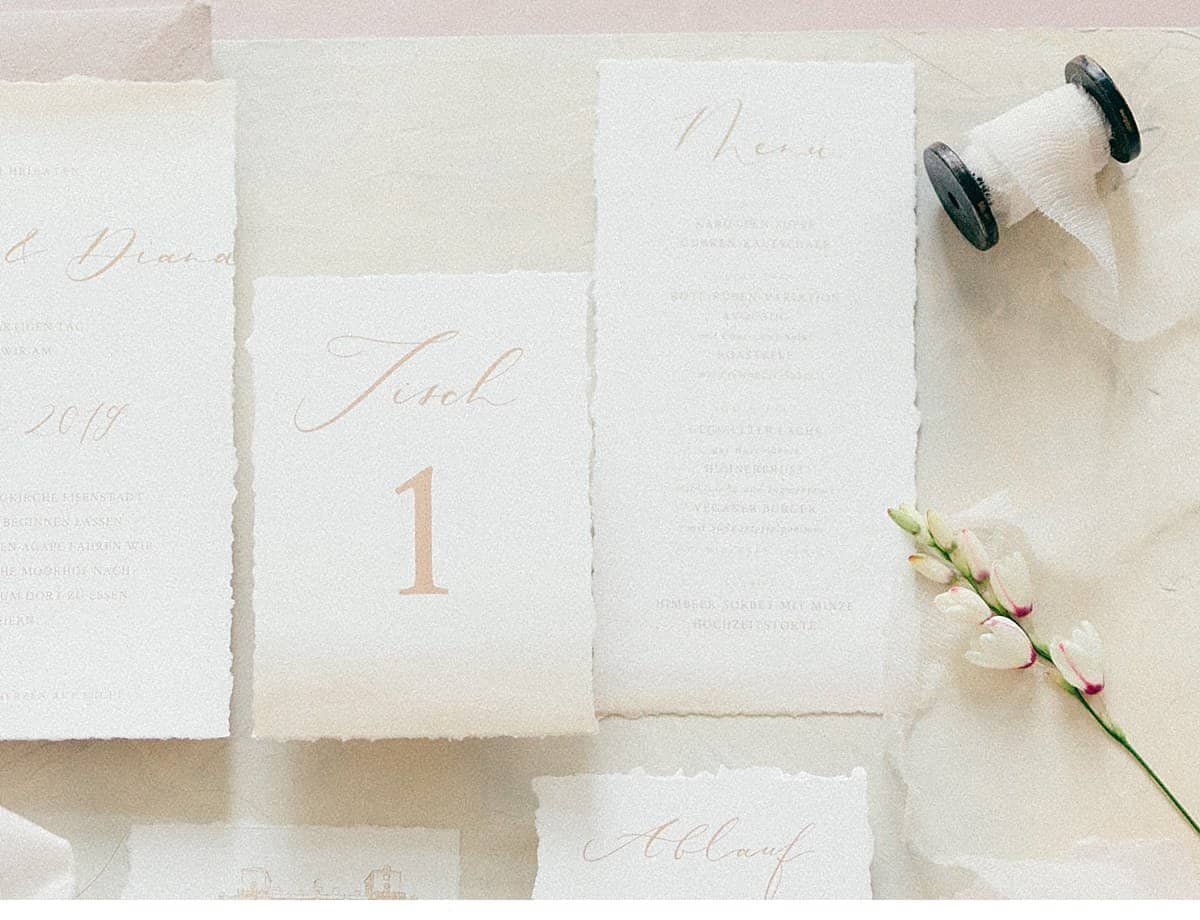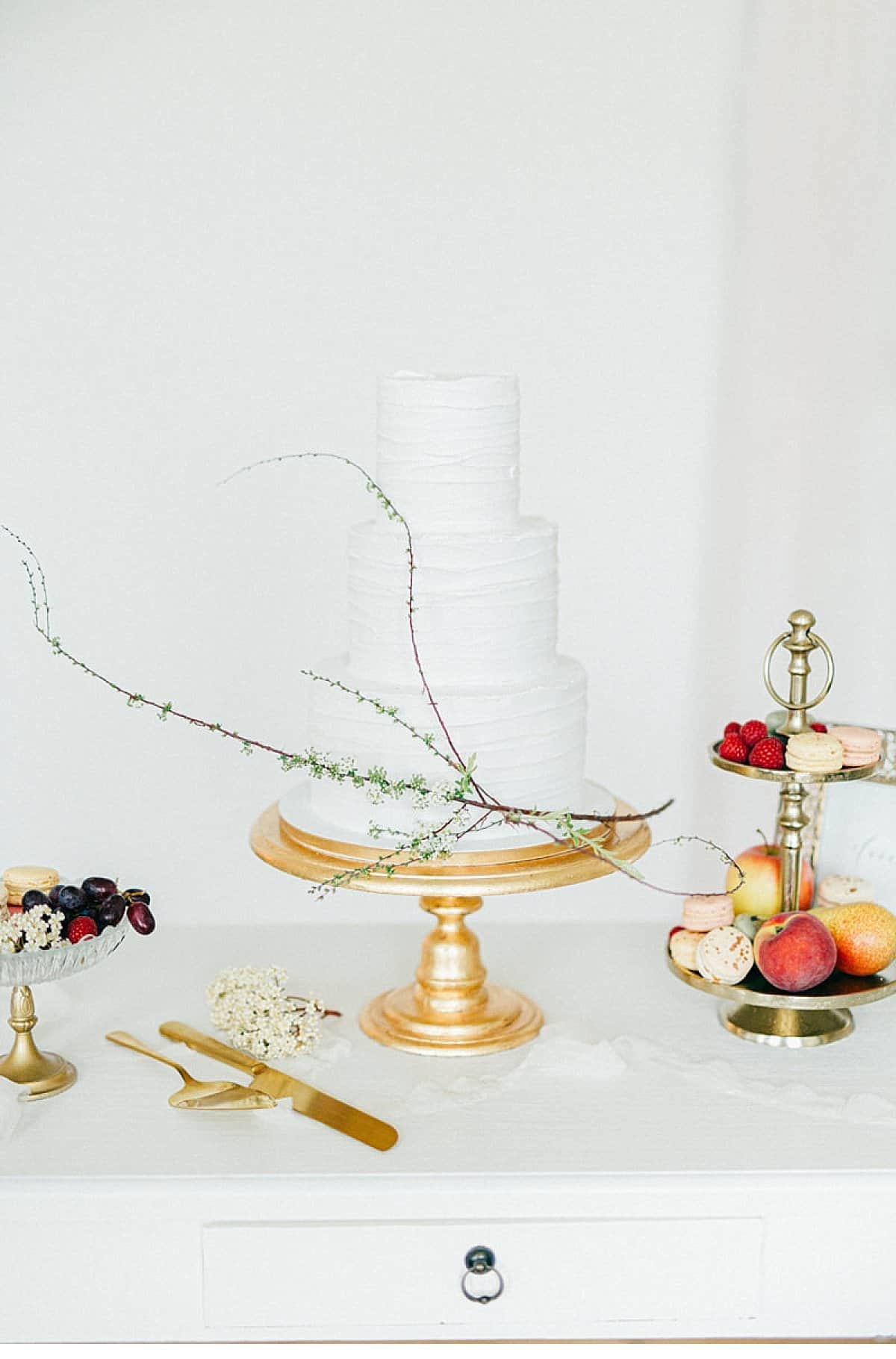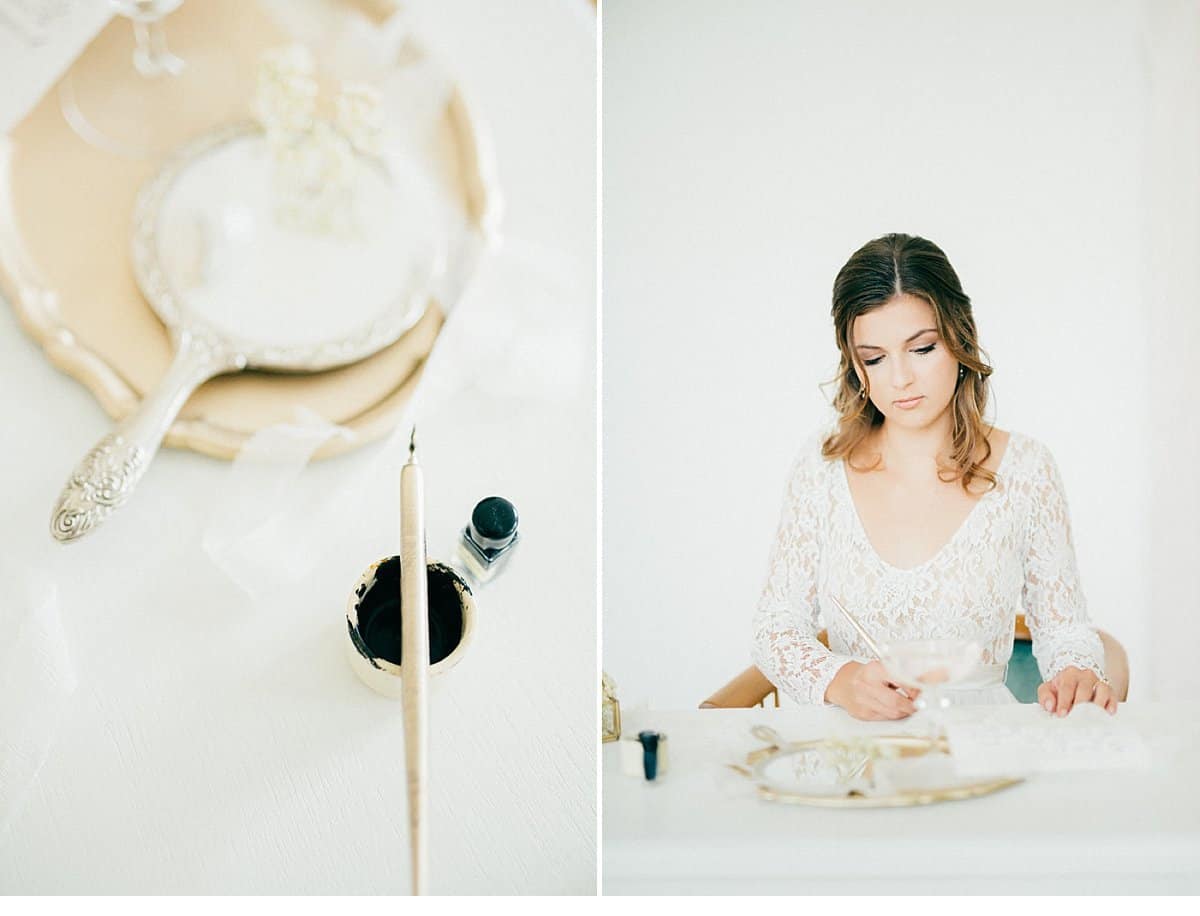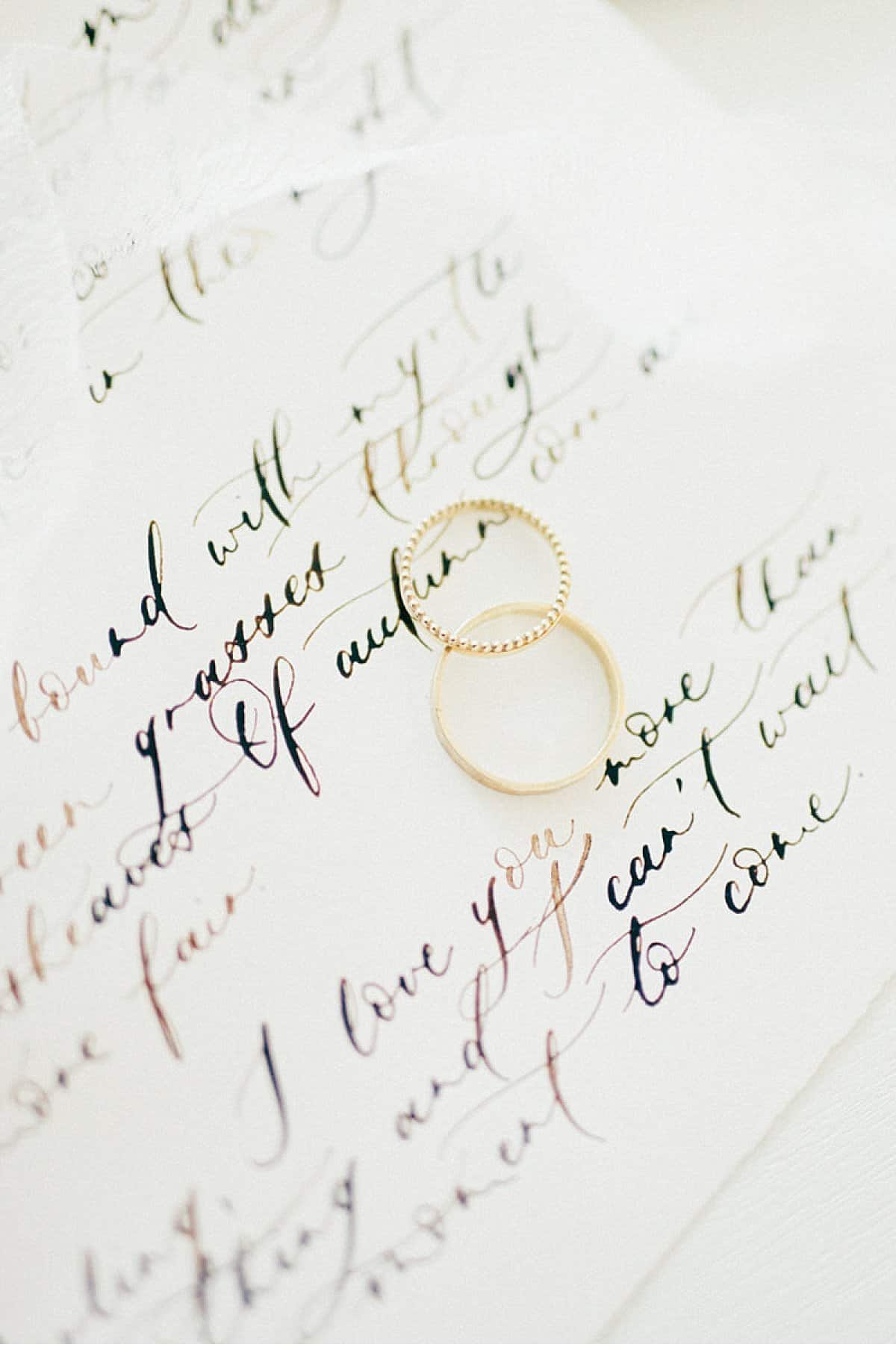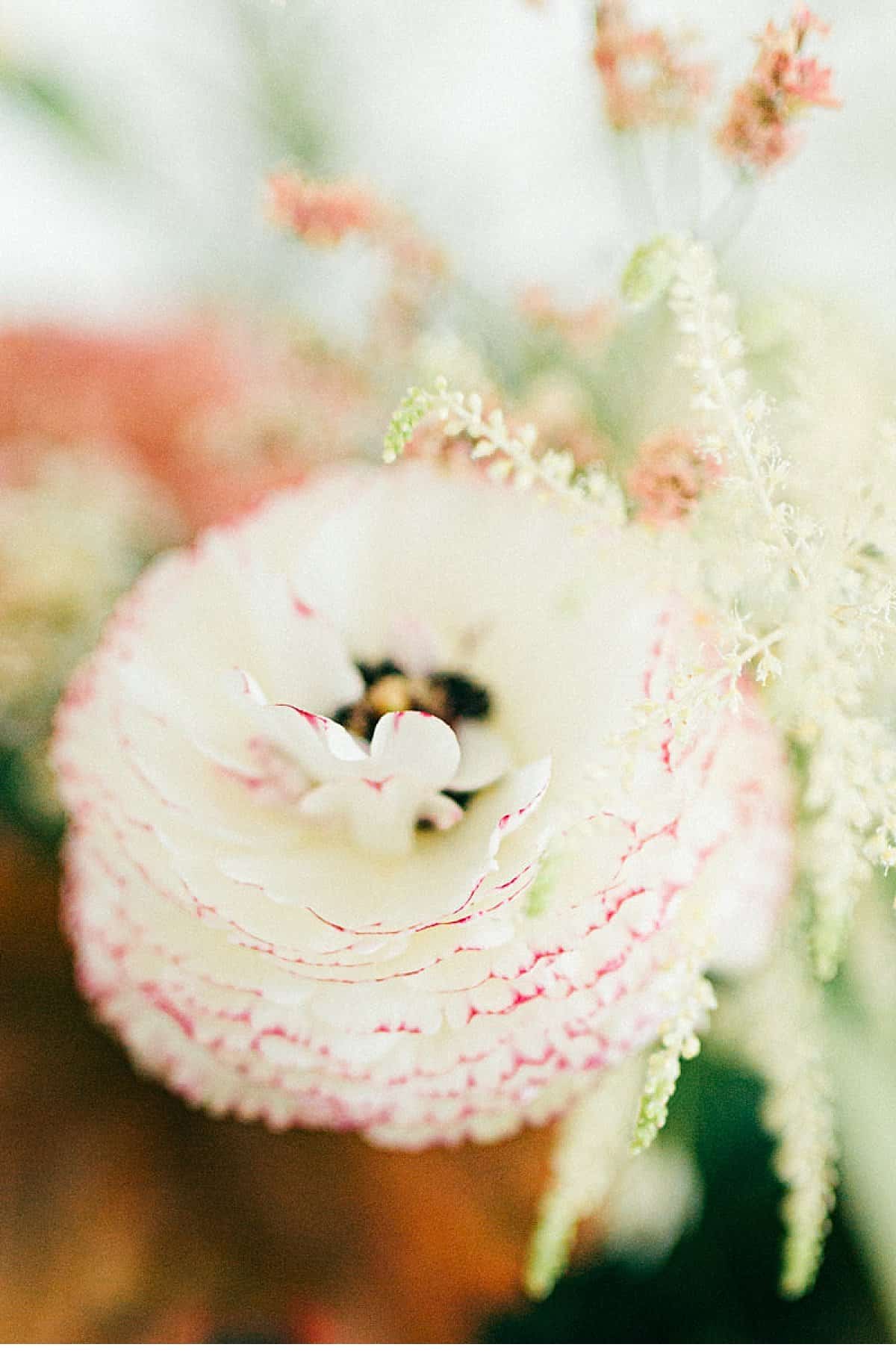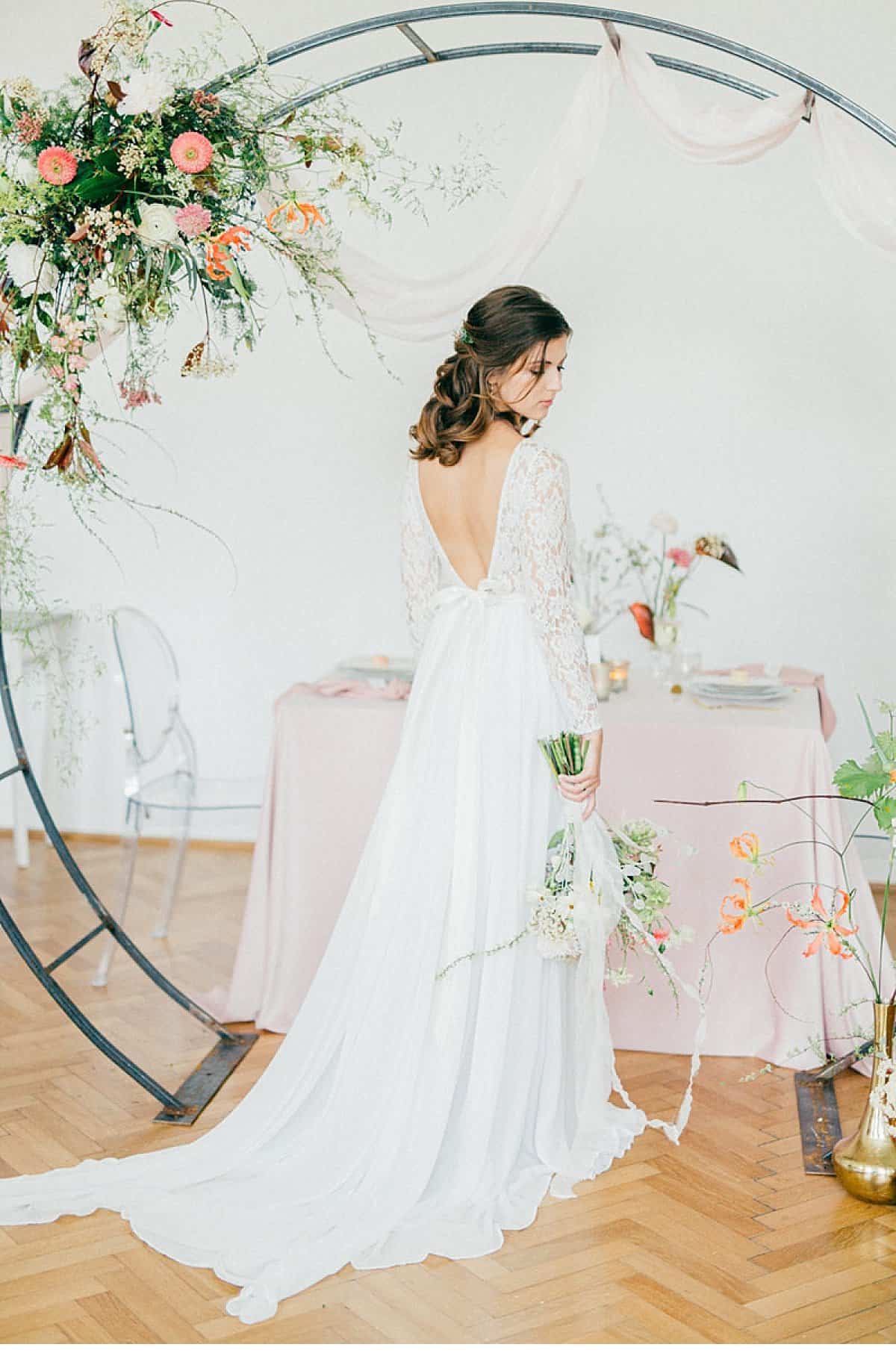 Konzept, Dekoration & Planung: Mademoiselle Fée Event
Fotos: André Mezzinoi
Floristik: Blumengestalten
Kalligrafie: Atelier Zarah
Schmuck: Goldschmiede Michaela Pinter
Torte: Kuchen mit Stil – Dagmar Pauser
Macarons: Macaroom
Make-up & Hair: beauty-full make-up artist
Brautkleid: Simone Steiner
Seidenbänder: Seidenband
Model: Melanie