Subtle Bridal Inspirations Between Rosé And Bordeaux
With her subtle bridal inspirations between rosé and bordeaux, photo artist Jana Korcek sweetens the day for us today. She takes us into a world of feathery fabrics, breathtaking floral arrangements and a lovingly composed play of colors in which dark red and radiant white present their most exciting facets.
With a touch of strong mustard yellow, sparkling jewelry in silver and gold and seductive fruits, Atelier Jarabina set other unique highlights for a harmonious design in addition to the floral artworks.
On the table sweet bunches of grapes rest in a large bowl surrounded by filigree grasses and fresh rose petals next to a sweeping centerpiece and simple porcelain. A little way off, delicate blush pumps nestle against a cream-colored scarf and stylish stationery adorns itself with pretty flowers and dried fruit.
Lovely views that can only be surpassed by a beautiful bride in a wedding dress by Yoora Studio. As her looks fade away through the floor-to-ceiling windows or as she loses herself in the scent of her bridal bouquet. How she carefully snacks on the fruits or dances with anticipation through the generous mansion.
And these are also the moments that photographer Jana Korcek captured here for us. So let's get caught up in her unique world of images…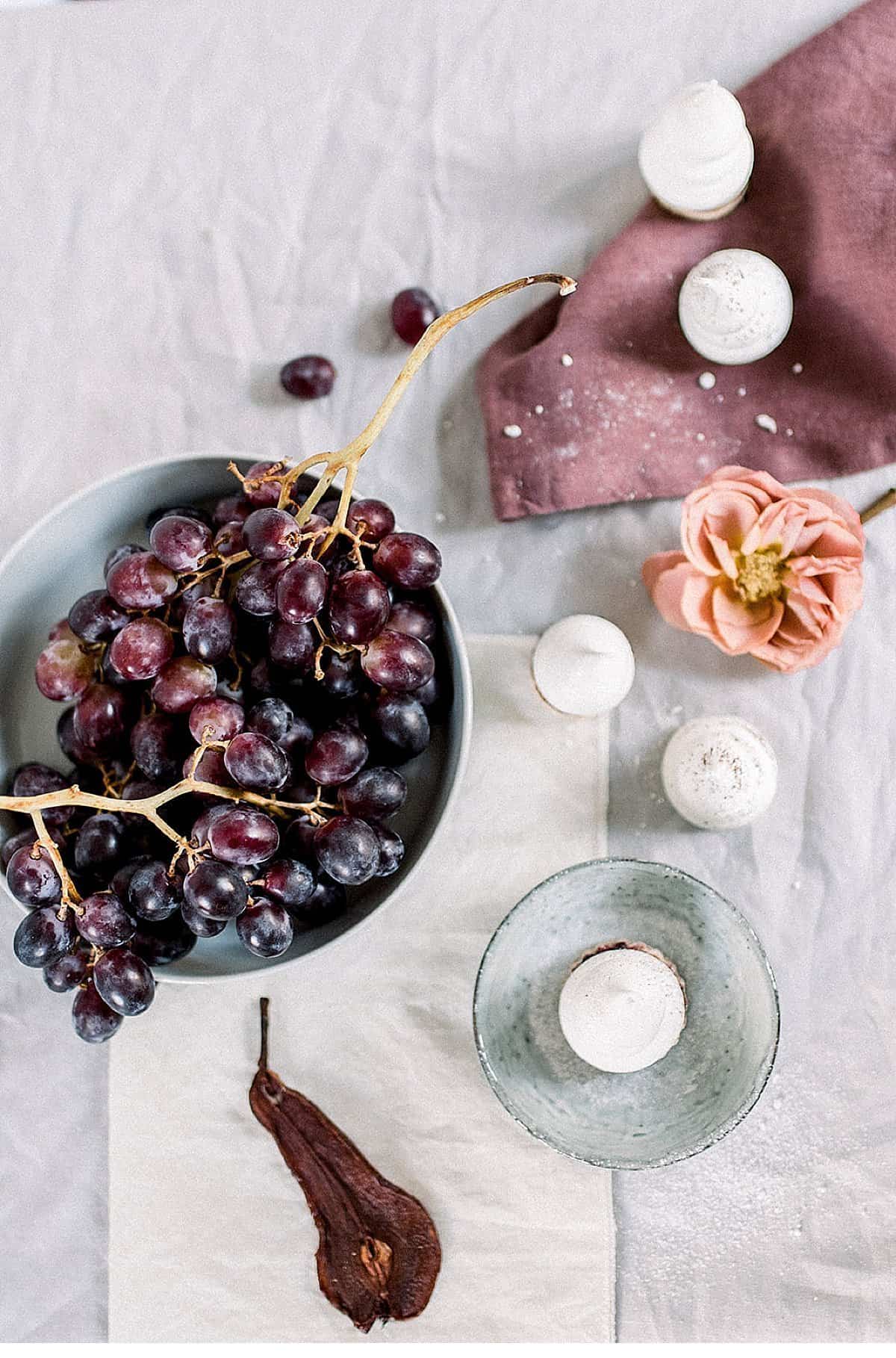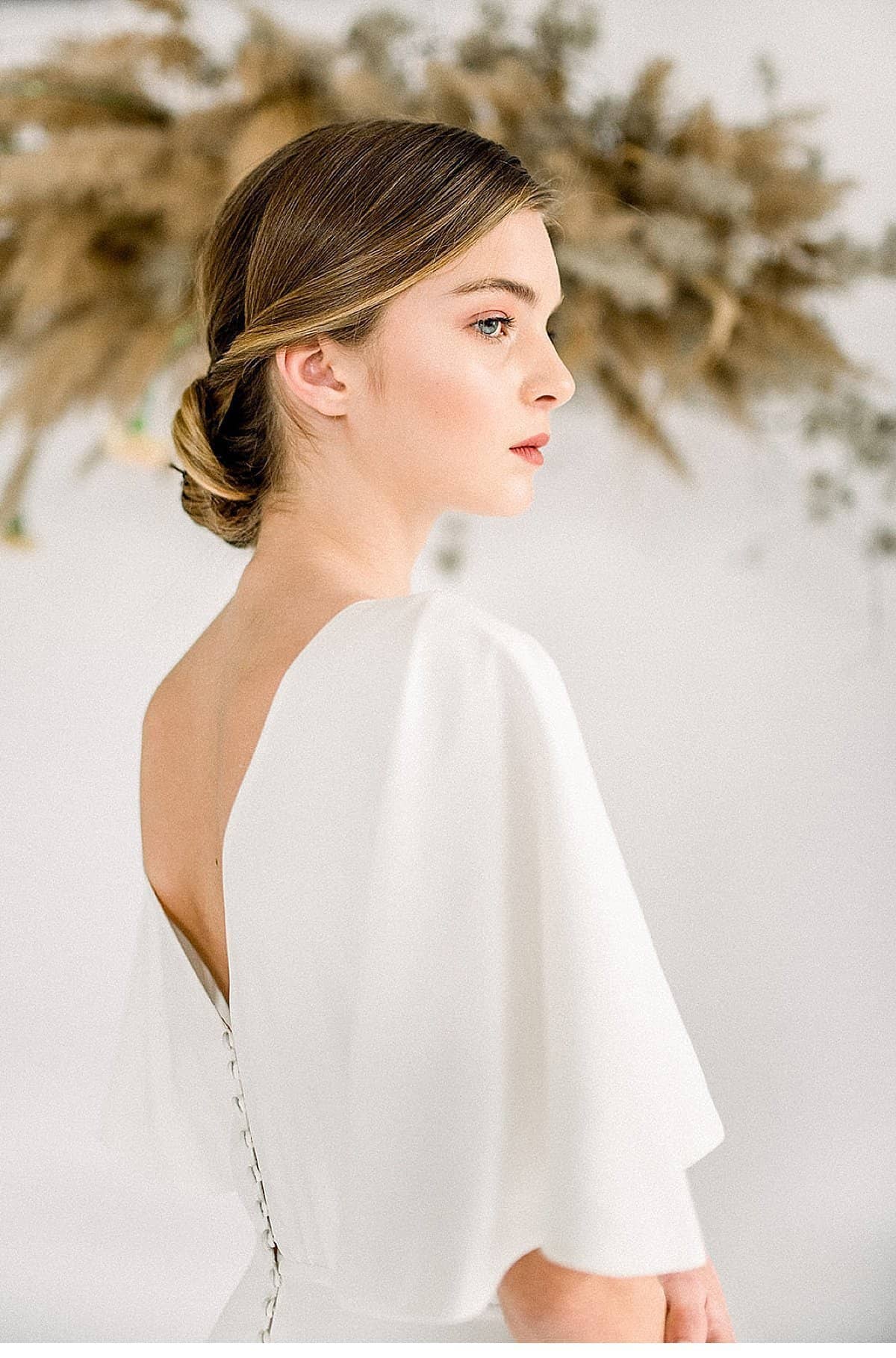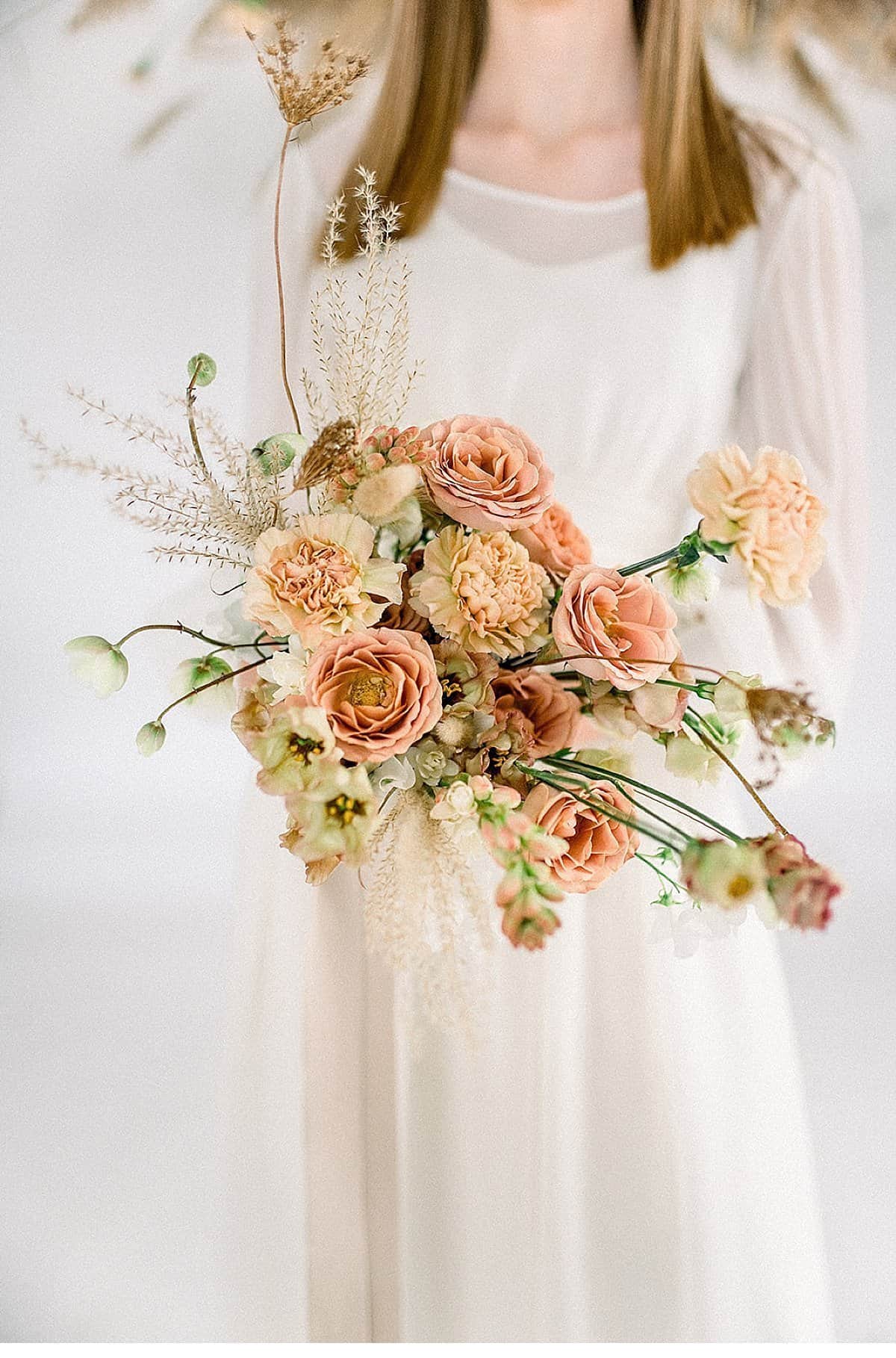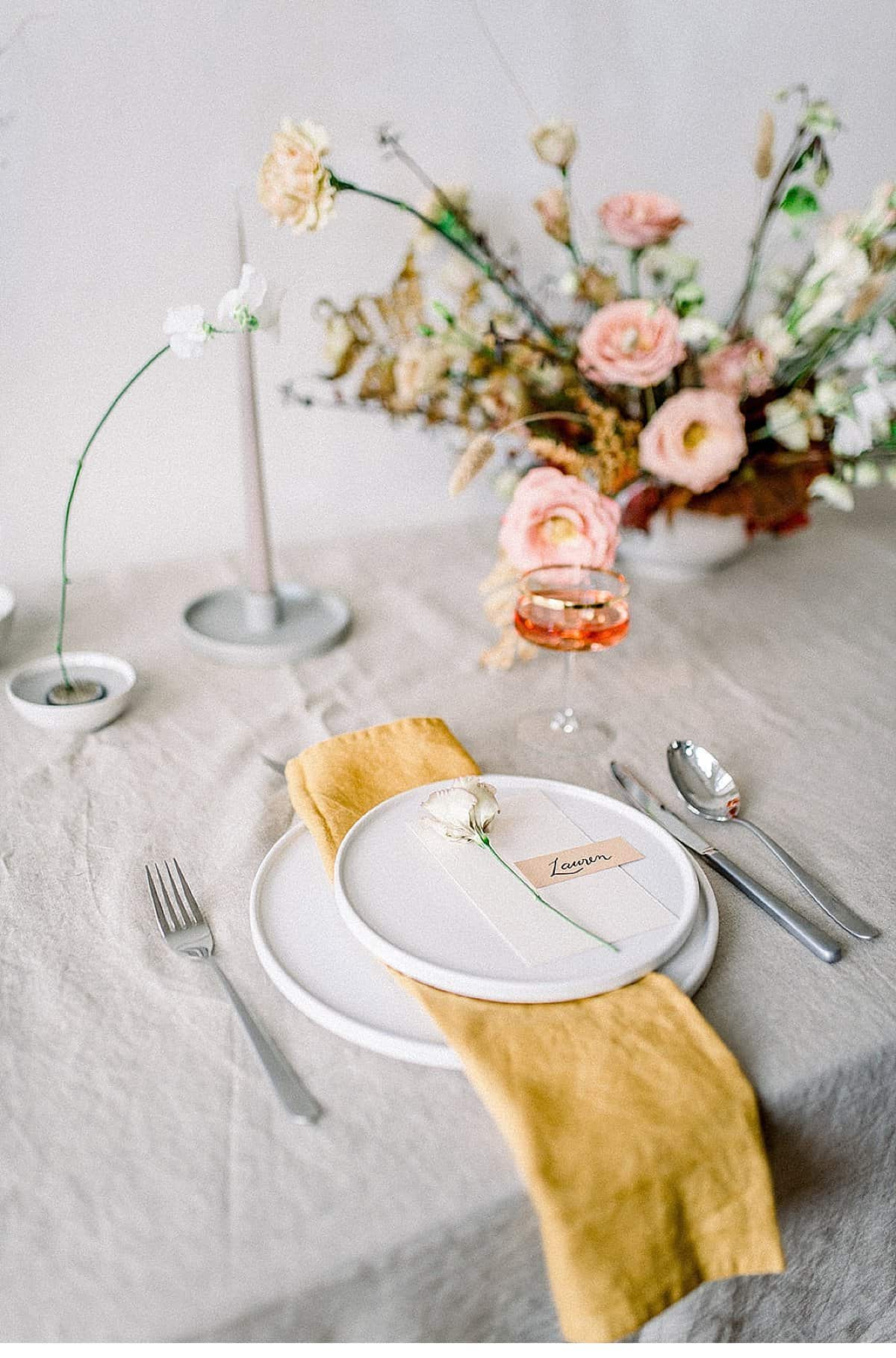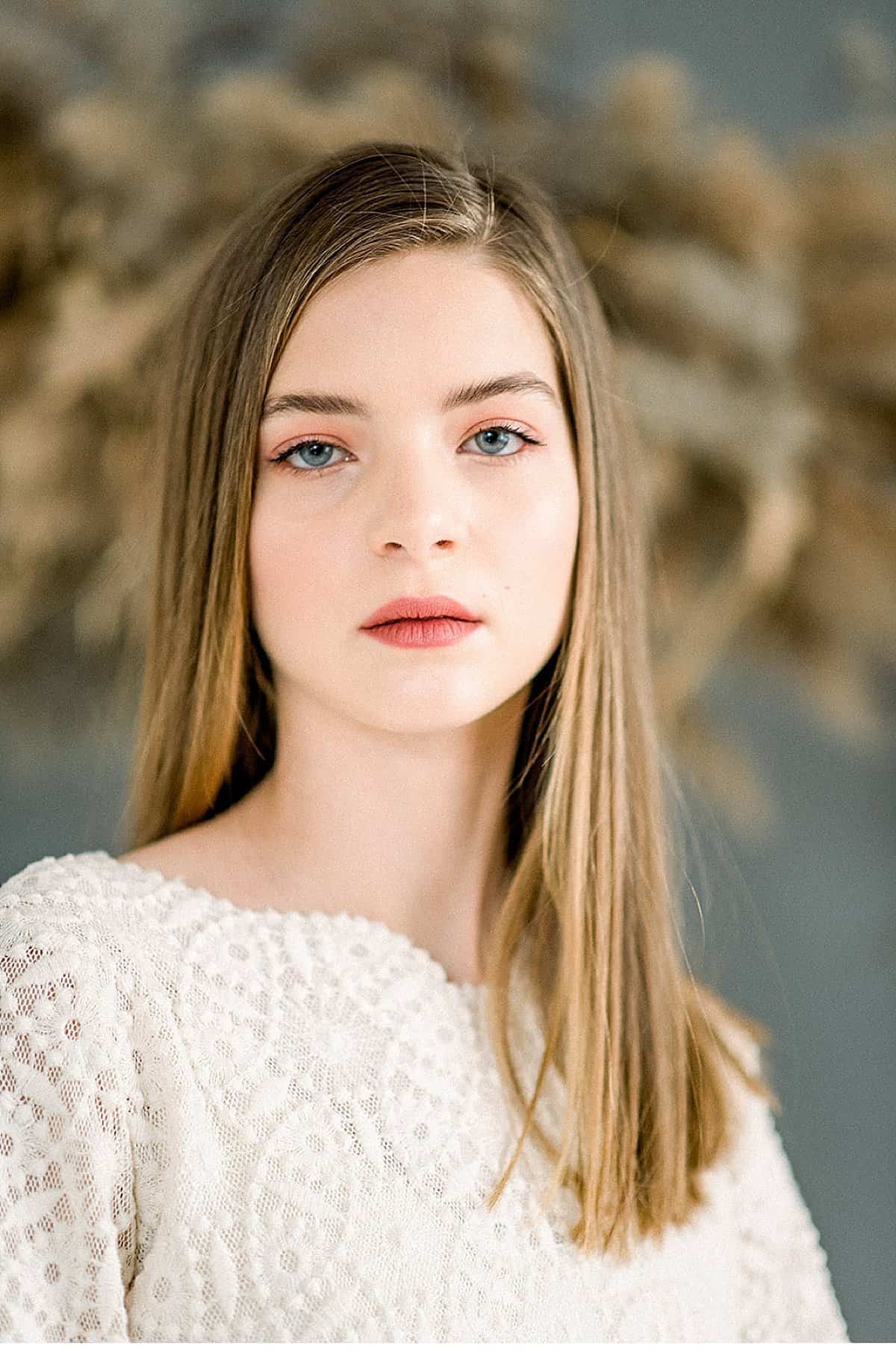 PHOTOGRAPHER: Jana Korcek
FLORIST / STYLING: Atelier Jarabina
MUAH: Katka Zuzulova
DRESS: Yoora Studio
FOODSTYLING: Natalia Jablonkova
MODEL: Mix Model Managment