Subtly French, Mediterranean-inspired and impossibly romantic minimonia on the Athens Riviera
When the lovely and talented wedding planner Vicky Galata Weddings & Events sent us the pictures from Emily and Filippo's wedding, it was like magic. The variety of details and the sense of aesthetics and style took our breath away and we immersed ourselves in the world of Vasilis Kouroupis' paintings.
With much enthusiasm, Vicky Galata told us the story of the cute wedding couple: " For Filippos and Emily, love was something that blossomed quietly and slowly between cities, planes, studying abroad and endless summers in Greece. That's why they chose the Athens Riviera to tie the knot in a fairytale ceremony in mid-May. When they met in London 10 years ago while studying law and finance, they became instant friends, a friendship formed through late-night shows, weekends in the country with their entire university squad, and countless papers and midterms. After graduation, an ocean separated them, as Emily had to return to the U.S. and Filippos wanted to stay in London for a few more years. Something was not forgotten, however, and when the time was right, they met again and fell head over heels in love. The decision to marry was not immediately planned, but when love calls, it should be followed.
Since Filippos' family is from Greece, they decided to say yes to each other on the Athens Riviera and its unique landscape. They chose the Hatzi Mansion, a property half an hour outside Athens, for its history and the aesthetic they wanted for their Mediterranean and luxury wedding day.
They knew their guest list would not be as large as they had originally planned. Rine quiet and personal ceremony with family and a few best friends would be all they needed to celebrate their true love.
However, an intimate guest list didn't mean Emily would compromise on her bridal style. Our bride's stylish taste and her search for a finer, more luxurious concept led her to me. We curate all events inspired by classic and timeless sophistication, with a touch of French flair and an eye for romantic, exuberant styling.
For Emily, it worked like a charm. "I was overwhelmed when I first walked into the ceremony site," she shared after the wedding. "I know we had mood boards, schedules and floor plans throughout the planning process, but oh my gosh, I never imagined it would be as magical as it was!".
Emily opted for a Maria Konidi silk tulle dress with floral appliqués for the wedding, a nod to springtime in the Mediterranean where wildflowers abound, and a pair of embellished kitten heeled mules à la Marie Antoinette, a sentiment that ran through all elements of the wedding styling.
A delicate headdress and barely visible makeup were the finishing touches. Your flowers? Freshly picked spring flowers with fragrant peas, Emily's favorite, and the perfume of her choice! Filippos chose a classic tux worthy of James Bond, a sharp watch and his favorite car, a 67 MGB, to drive his girl away at the end of the night and the beginning of their lives together!
The ceremony was designed to complement the breathtaking view from the mansion's garden, allowing guests to enjoy the beautiful scenery while the couple said their vows. A fabulous floral arch by the fantastic Fillo Flower Studio added a touch of romance to the event. A string duet with a violin and a cello created an atmosphere with a majestic touch that Emily and Filippos had wanted for their wedding day. It was a very special moment when Emily walked down the aisle and Filippos was moved to tears at the sight of her.
What we love about small ceremonies is the flexibility we enjoy in creating unique guest experiences. Hatzi Manor is perfect for creating cultural experiences, such as apero time with Greek products and delicacies baked in the wood oven and coffee prepared in the traditional way. We also created a dessert table à la française: flower-decorated croquembouche, red velvet wedding cake, macarons and choux au craquelin filled with champagne cream! The special feature of the dessert table was a neon sign that read "Let them eat cake." To wash down the Chantilly sweetness? Of course with champagne! We were thrilled when the bride and groom filled the champagne tower for the guests – another memorable moment of the evening.
The wedding dinner took our breath away. Amidst an almost heart-shaped chandelier decorated with flowers, we set a table for the couple's loved ones. The table was set with crisp and fragrant floral centerpieces, silverware and flatware, and crystal glasses illuminated by the afternoon light. We liked the subtle play with layers in the menus and the French calligraphy-inspired name cards! It was very important to us to provide guests with a nice space to enjoy their dinner and socialize after months of closures.
In hindsight, Emily and Filippos' charming wedding day was a romantic bride's dream! From the invitations and stationery by Manousenia Design, to the fairytale ceremony, to the guests' amazing experiences and dreamy styling. We were all about showing couples that a small circle wedding doesn't mean you have to sacrifice overall style and atmosphere. An intimate wedding simply means fewer guests, not less of an experience. Once again, it comes down to the people behind each wedding detail we design. We couldn't provide our couples with such a great wedding day if it weren't for the talented vendors that make up our team! From the talented photographer Vasilis Kouroupis and the fantastic videographer Vasilis Kantarakis to the breathtaking floral installations of Fillo Flower Studio and all the people who worked tirelessly to achieve such a beautiful result, we hope you enjoy this glimpse into Emily and Filippos' wedding day as much as we did!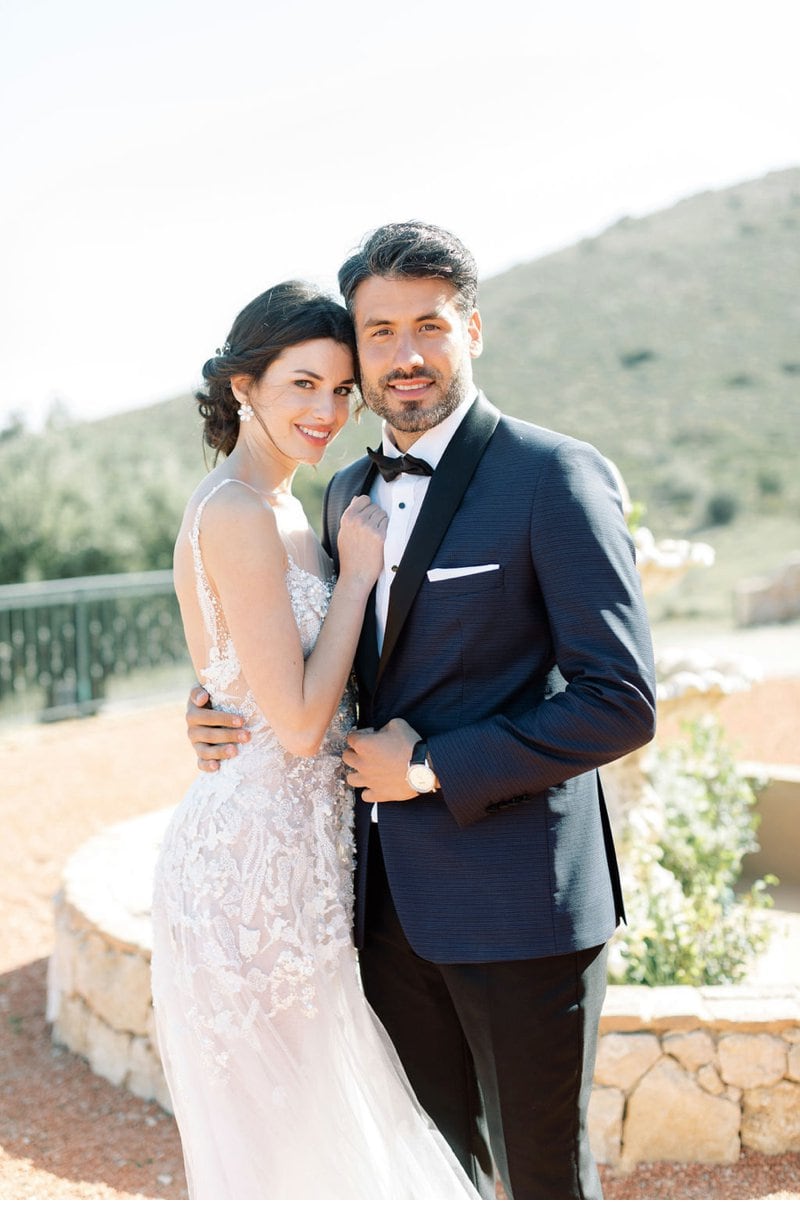 Photographer: Vasilis Kouroupis
Design and Planning Vicky Galata Weddings & Events
Cinematographer: Vasilis Kantarakis
Flowers: Fillo Flower Studio
Venue: Hatzi Mansion
Pâtisserie Poulette Pastry
Stationery: Manousenia Design
Wedding Gown: Maria Konidi
Art de la table rentals: White Lilac
Furniture Rentals: Zazoo
Groom's attire: Sur Mesure
Bridal Shoes: Vita Grace
Bridal Accessories: Astrea Bridal Accessories
Hair & Make up artist: Frantzeska Koukoula
Lighting – custom made construction: DJ Athens Nikos Zampetas
Dj: Michael Kalf
Sign Letters: The Letter Co
Olive Oil: Ladolea
Vintage Car: Think Classic
Live Music: Duo Di Donne
Copywriter: Hermione
Ceramic Styling Goods: Νarcissus fine art
Fine art props: Marygro