Supersweet Globetrotting Engagement in Athens
After finding each other in Greece Brianna and Sebastian returned where it all started to celebrate the beginning of their new chapter in life.
Being engaged is one of the sweetest times in a couple's life. Nothing better to boost the excitement of the decision to spend the rest of your lives together than choosing a very meaningful to your relationship destination to celebrate this milestone!
Brianna told: "We reached out to Phaedra Liakou because we were already familiar with her work. Back in 2020 I traveled to Greece to attend my best friend's I do's and Phaedra was her planner. Little did I know I was also going to meet the love of my life at this wedding. Sebastian was one of the groomsmen and the guys had paired us for the entrance of the bride. During the party we started talking, then it was laughing and dancing the whole night through. I really didn't want the wedding weekend to end. But it did. I flew back to Ireland and Sebastian who is half-Greek spent the entire August sending me pictures of the islands tempting me to join him.
Autumn came and he returned to the States where his entire family lives. We video-called each other and texted every day and didn't even mind the time zone difference – Dublin is five hours ahead of New York. It felt right and effortless. At Christmas, Sebastian flew over to Dublin and it was amazing. We had so much in common, our views, our values, our loves, even our goals… we truly felt a life-long partner within each other. When I visited him in NY in January he took an uber across East Village during his lunch break to get me beef and ricotta meatballs just because the previous night I happened to mention I hadn't had them since I was a kid. He blew my mind when he proposed, meatballs in hand. No ring, just meatballs. It was crazy!
By Spring we had already decided to return to Greece where our love story began. We only had a few days ahead of us so we thought we should contact someone we both knew would deliver. Phaedra Liakou  was not only kind enough to book us a marvelous place to stay in Athens, with views of the Parthenon, but she also connected us to the wonderful photographer Sotiris Tsakanikas so we could have our first couple shoot. She even joined us during our stay and surprised us with a beautiful delivery of blooms from Comme ca  for the session, as well as a hand-drawn Athens-inspired save the dates calligraphy suite by Manousenia.
Sotiris made us feel so relaxed before the camera and even brought the artisans in us. After enjoying our breakfast Sotiris and Phaedra took us on the loveliest walk across Old Athens stopping here and there to let us in on the historical landmarks. We really couldn't have asked for more. Come this summer I can't wait to have them both on our sides as we exchange our vows in Corfu. Ι'm perfectly sure everything will be hands down dreamy.''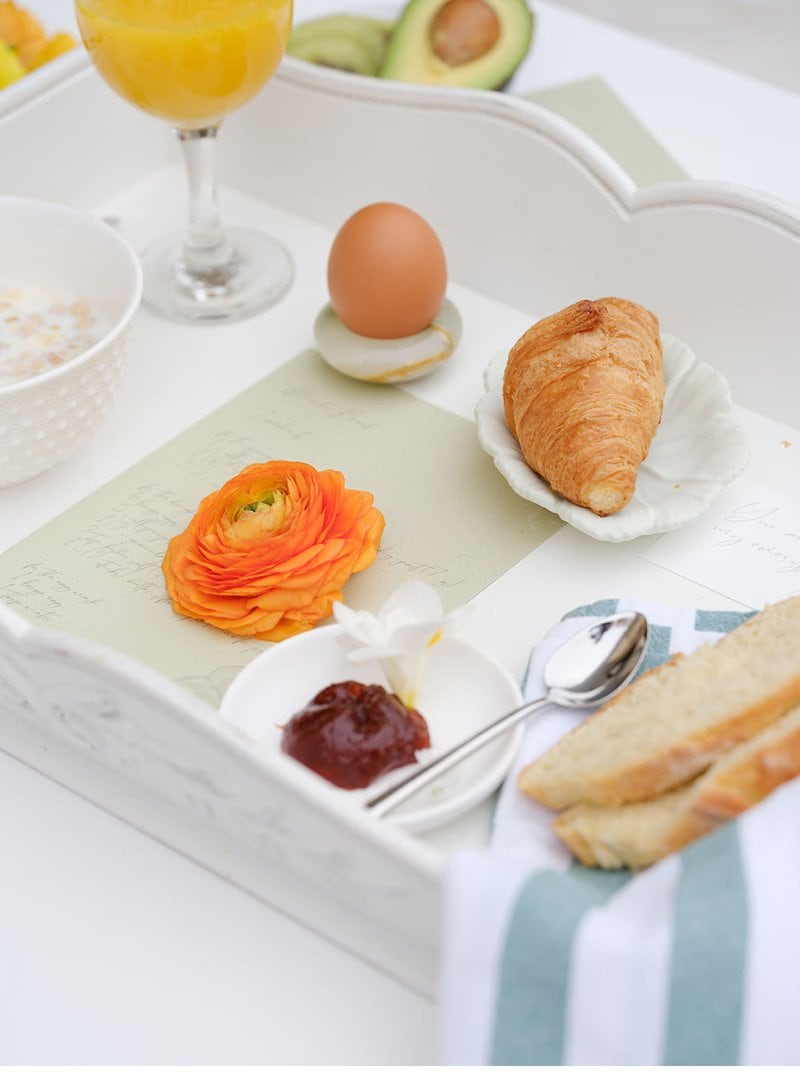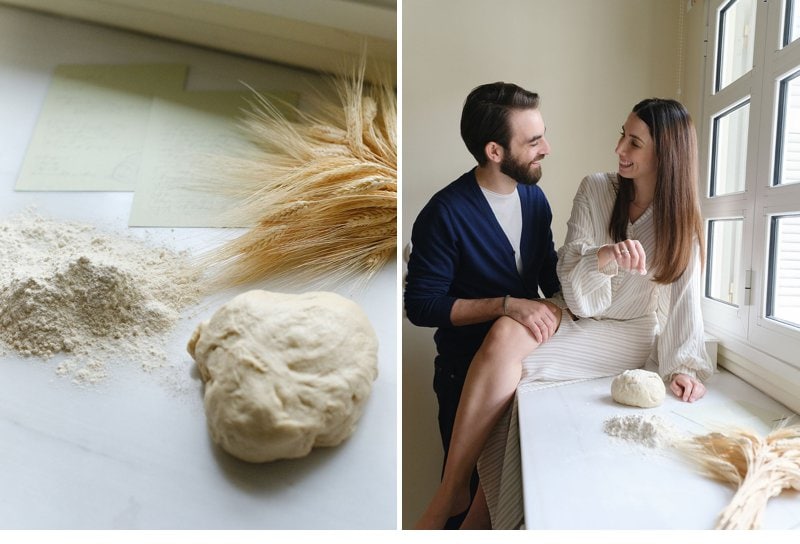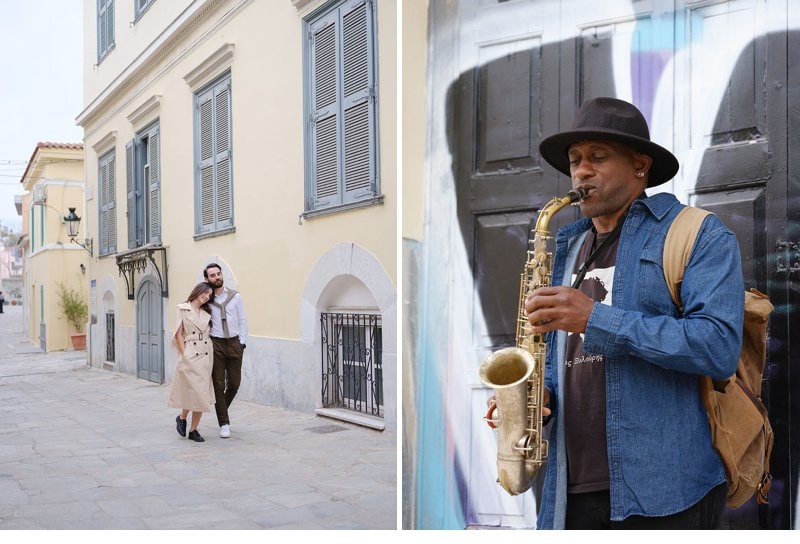 Planning, Design & Styling: Phaedra Liakou 
Photography: Sotiris Tsakanikas
Assistant Photographer: Michail Androulidakis 
Floral Design: Comme ca
Stationery: Manousenia
MUAH: Katerina Theocharis
Styling Props: Narcissus Fine Art & MaryGro 
Grooming products: Cuts