The beauty of a Mediterranean beach bride
Gently the waves run out on the coast, disappearing into crevices and the warm beach. A light breeze blows away the traces in the sand, bringing the salty scent of the sea ashore.
We can literally hear the seagulls flying overhead and the sound of the waves begging for attention.
Between the idyllic dunes a delicate being appears, free, beguiling and beautiful. Inspired by the Mediterranean coast of southern Spain, this windswept bridal editorial by Anna Kudinova and Tucco Weddings was created as a tribute to ethnic weddings and the breathtaking beauty of this picturesque landscape.
From Anna Kudinova: "Organic design was used in order to highlight the raw and natural beauty of the area –  the Cabopino beach which offers so many picturesque backdrops and unforgettable sunsets.
The bride Ieva looks free-spirited but delicate  in a breath-taking wedding gown with cascading pearl buttons. This item is a creation of Valeria Osma. It was made to gently flow with the wind to of the murmuring of the sea.
The sunset light penetrating through the embroidered sleeves, an incredibly beautiful tiara created by Porcelanirose and inspired by the muted palette of the sunset paired with the tender flowers by Studio de Fleurs and Pomegranate Colours ribbons and this free-spirited concept was accomplished. The goddess makeup created by Liza Mayne added just a soft touch to the natural beauty of Ieva."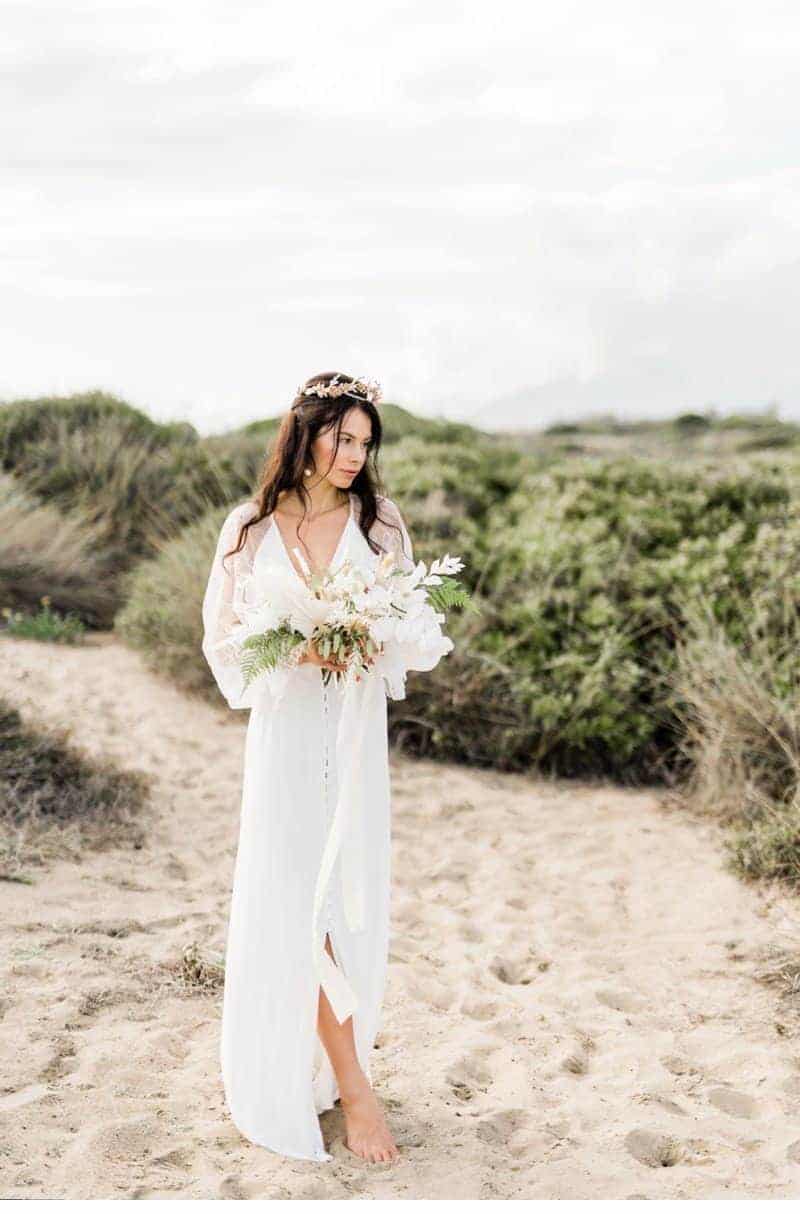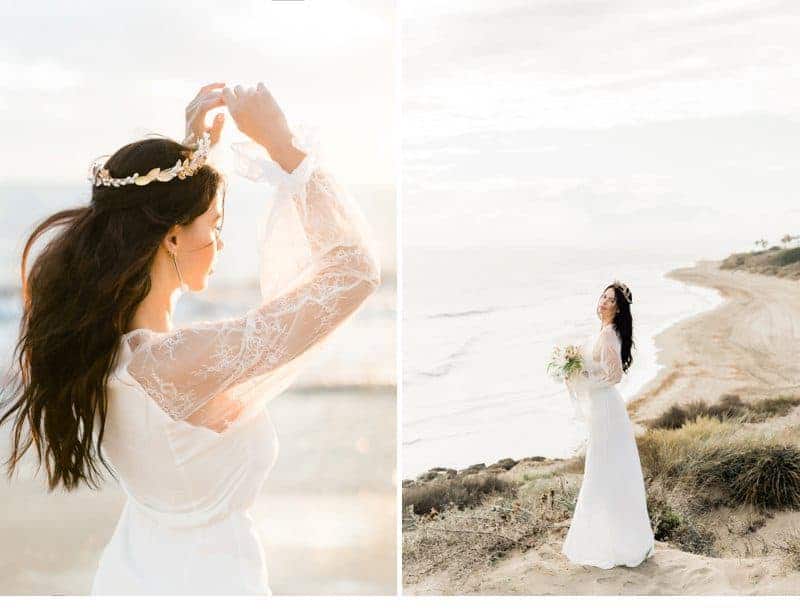 Photography: Anna Kudinova
Planning: Tucco Weddings
Styling, Flowers & Decoration: Studio de Fleurs
MUAH: Liza Mayne
Wedding dress: Valeria Osma
Bridal headpieces: Porcelanirose
Bouquet ribbons: Pomegranate Colours 
Model: Ieva Kozlovaite