The dark side – Wonderworld of inspirations
Right now it´s all about this breathtaking Venice-shoot done by an unbelievably talented team.
The filmphotographer Heather Waraksa and the brilliant event-designer Eva Trevisan of Chic Weddings created a special kind of inspiration-wonderworld.
Among the romantic scenery of Venice they realized extraordinary visions with fascinating allurement and created a wonderfully mystic, dark and elegant atmosphere. Their sense for aesthetics and highest demands on style as well as quality characterize the team that showed beauty in its nicest art-form.
Heather Waraksa told us:
"When Eva from Chic Weddings and I began concepting we discovered we both had an appreciation for darker colours, a mystic look, 'the dark side' of things but still elegant and mysterious.
We wanted to show that a black wedding dress doesn't necessary need to fall into the category of gothic wedding. That it can be very very charming, elegant, yet different. The concept started with a few ideas put together: a black McQueen dress, the black dust covering the buildings of Venice, the black pasta with ink fish (typical of Venice) and the gold hand calligraphed on black stationary suite.
We used natural branches with a tone of purple as a bouquet idea. We felt that any other flower could have brought the attention away from the models and the city. We wanted to have a pre Raphaelite model, like the lady used in the famous painting of Ophelia with somewhat a red shade of colour of hair, a gentle soul, with pale skin.
We loved the final result and we hope that these ideas can inspire many brides who share with us the same love for darker tones and objects and are not afraid to dare on their wedding day for something more mystical, and beautiful.
Alongside the darker look of the McQueen dress we also wanted to illustrate a softer day look with the idea that the McQueen would be the night look. In our heads we see it as two parts… day into night".
This impressing paradise of pictures shot by Heather Waraksa takes us to a place that´s somewhere between seventh heaven and reality.
Translation: Marina Jenewein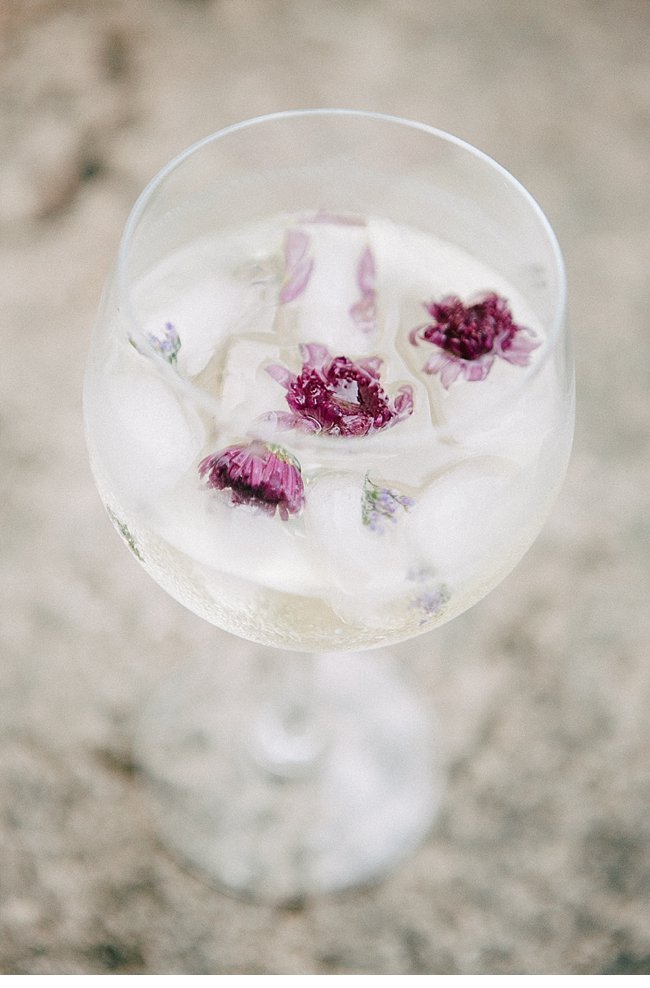 PHOTOGRAPHER: Heather Waraksa
EVENT DESIGNER: Chic Weddings
HAIR: Eva Fassina
MAKE-UP: Francesca Piva
FLOWERS: Fioreria Roma
STATIONARY: East Six NY
CAKE: Maria Luisa Zennaro
RENTALS: Rosa Salva Venezia
DRESSES: Alexander McQueen & Anna Rita from Out Cheri Atelier Treviso
FILM PROCESSING: Richard Photo Lab
MODELS: Serena Casellato & Gianluca Traverso
EMPFOHLEN IN UNSEREM SCHATZKISTCHEN:
Chic Weddings in Italy