The Power Of Nature
Dark clouds are hanging over the coast, leaving drama and tension behind. The ocean comes dangerously near, soaking the sand with the salty wet.
Like painted weathered trees are rooted in the sand as if they were waiting for someone to reanimate them.
Maybe it´s this delicate bride who fulfills their wish. Carried by the wind along the beach the wind unfolds the beauty of her and her dress.
What photographer Sara Donaldson planned to be a calm and extended shooting ended up being a short and stormy photo session at the Folly Beach in Charleston.
Forces of nature created a powerful and passionate atmosphere which the talented artist captured right away with her camera.
Glance and glamour, beauty and elegance – the rough weather highlighted every detail even more.
Expressive makeup, an exceptional robe and valuably sparkling jewelry radiated even without direct sunlight and resulted in impressively unique pictures shot by Sara Donaldson.
Text and Translation: Marina Jenewein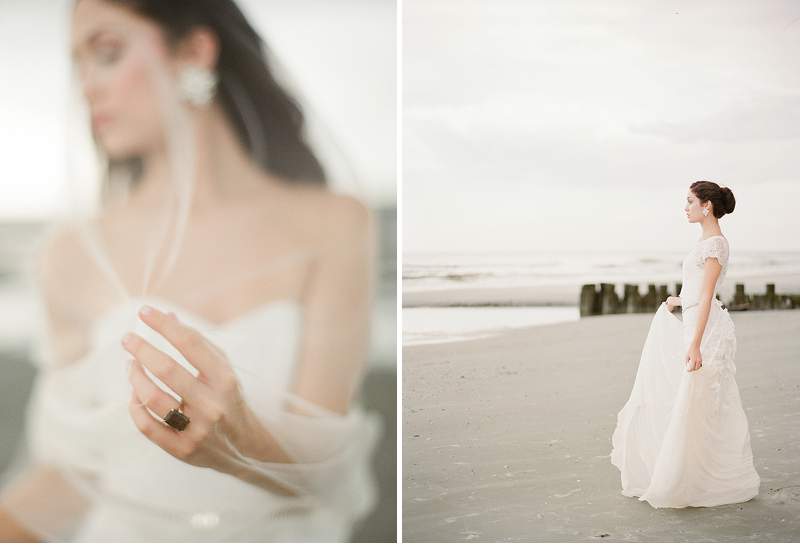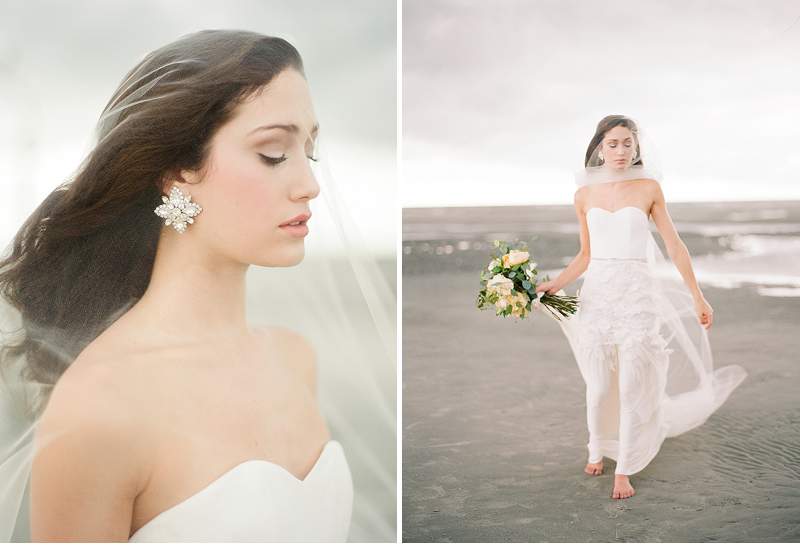 PHOTOGRAPHY: Sara Donaldson 
FILM LAB: Richard Photo Lab 
DRESS: Saint Isabel 
VEILS + BELT: Melinda Rose Design 
FLORAL + LOCAL COORDINATION: Stephanie Gibbs Events 
HAIR: Lauren Campion 
MAKE-UP: Jonny Cosmetics 
MODEL: Lauren Dwyer, Directions USA