The effect of minimalism
Minimalism does not mean to do without a lot. Rather, it is the art of focusing on the essential and achieving great effect with little effort.
All Fine Art photographer Jin from  Jin Studio and floral designer LadyMyron needed for their expressive editorial was a simple room with bare and grey walls.
This allowed their minimalist and understated style to shine with intensity and beauty.
Elegant lengths of fabric nestle up against the graceful bodies of the two brides, concealing the bare essentials, revealing the least. Without dramatic make-up and hair design they shine in their gorgeous dresses by Mates.
The focus is on the extraordinary flower hair decoration – a masterpiece of nature and the flower artist LadyMyron.
The masterpiece by is completed by lavish bridal bouquets, which show their effect in the arms of the brides.
True to the premises of Fine Art, we are impressed by a fantastic team and the picture poetess Jin from  Jin Studio with her sense of aesthetics.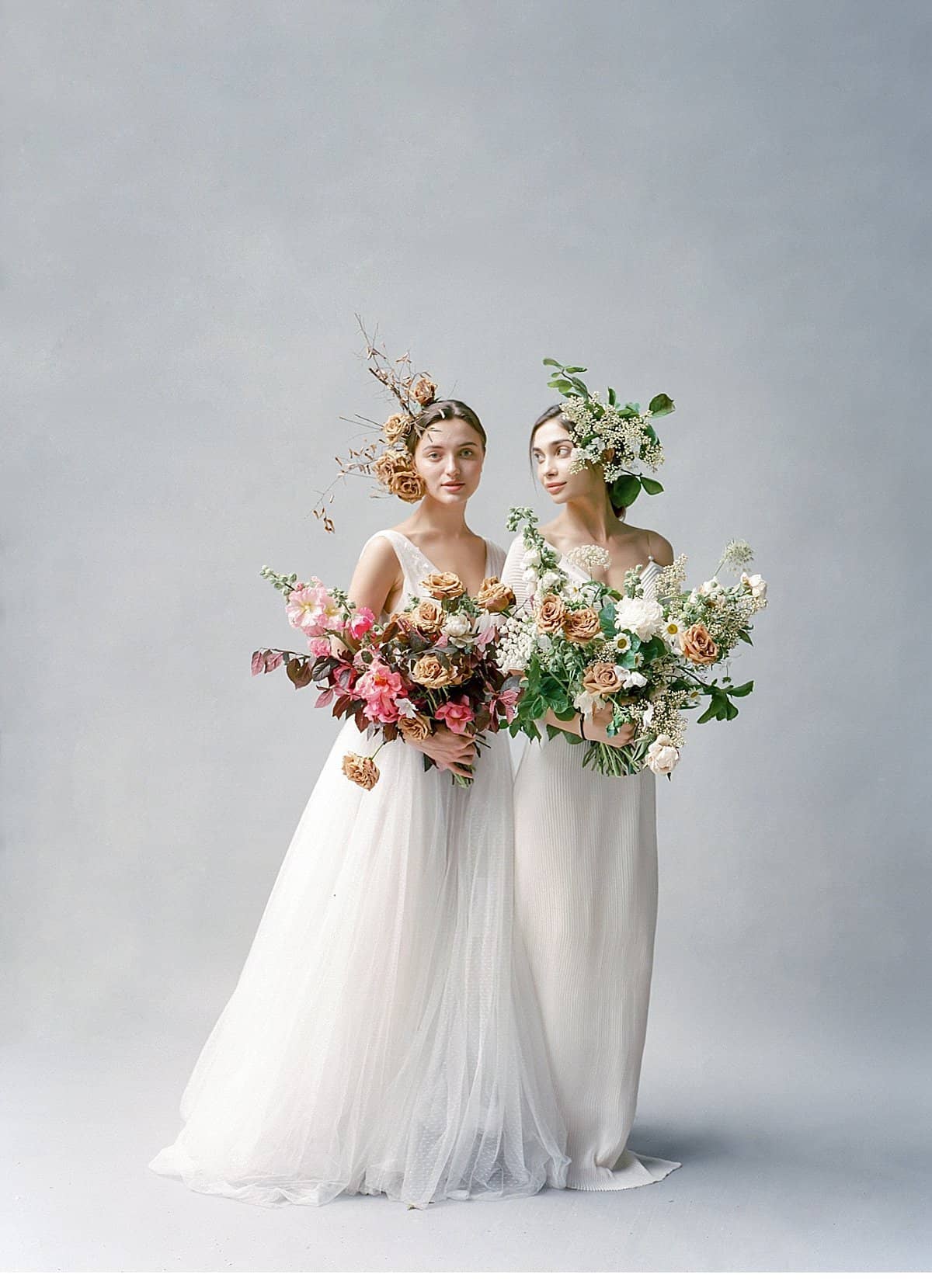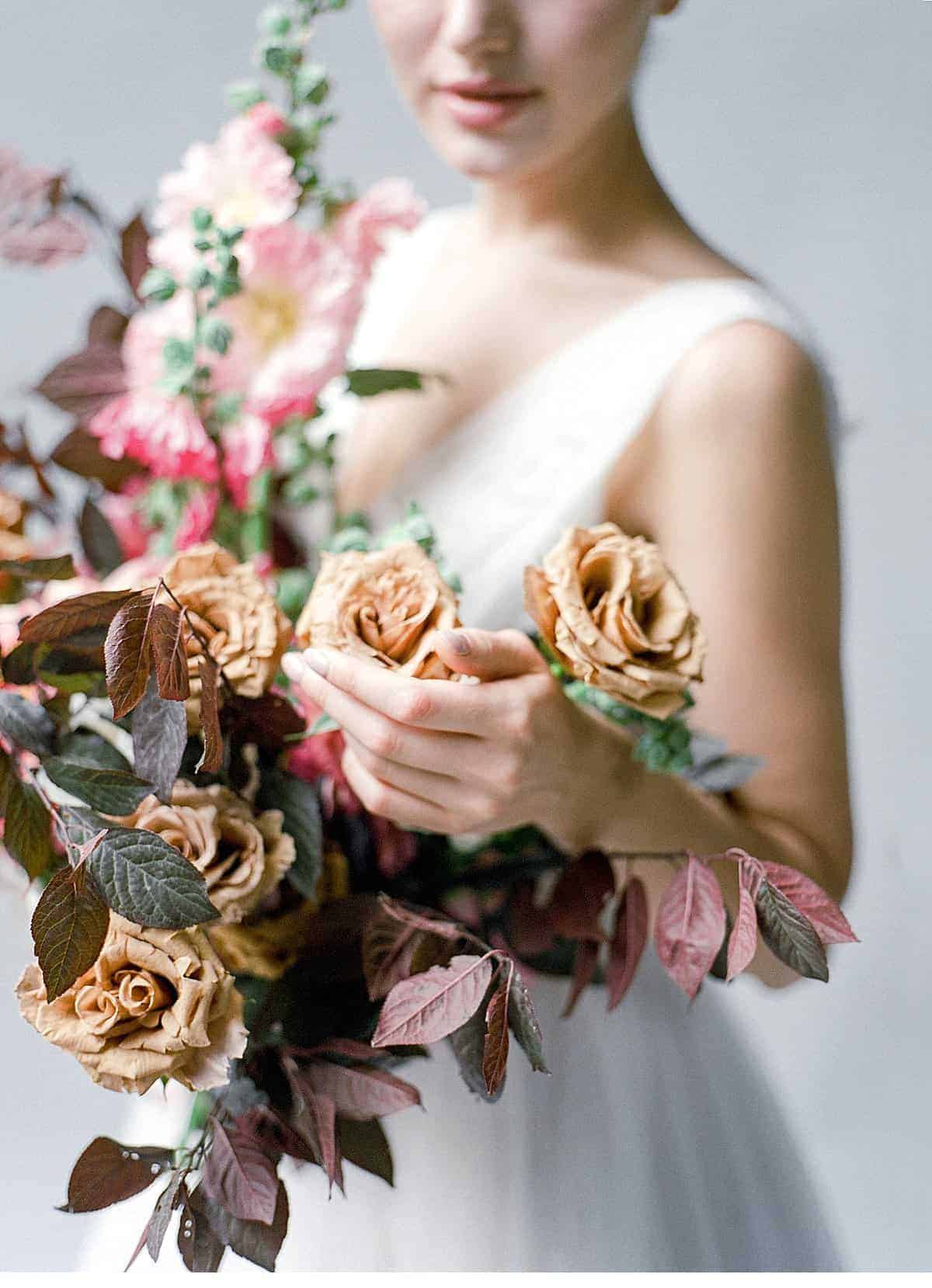 Photography: Jin Studio 
Floral Design: LadyMyron
Make Up: MoonWhite
Wedding Gown: Mates