The girl and her reflection
"I have always loved the desert. One sits down on a desert sand dune, sees nothing, hears nothing. Yet through the silence something throbs, and gleams…"
Antoine de Saint-Exupéry, The Little Prince
There are no words to describe how happy we are to present you Clara Tumas unique pictures of the workshop "The Styling Pilgrimage", part two, created by Pearl & Godiva.
The Moroccan desert glew sedately, calm and still. The width and clarity of the northafrican attitude to life relaxes our souls like no other place on earth.
On the one hand there's bleak land – hard, lonely and merciless – but on the other hand you'll find a pulsating world full of fascinating beauty, a bright variety of colors and breathtaking games of light.
This oasis, enclosed by endless landscape offers space to enflate and invites us to come on adventurous discovery journeys.
Pearl and Godiva did this workshop to show people how to see the world with different eyes and how we have to go deep to reveal things that mostly stay undiscovered.
They wanted to train peoples eyes and cognition to see the endless variety of inspirations within the apparent emptiness.
The duality of what's obvious and hidden, or what's under the surface waiting to be discovered is the inspiration source of creativity and individuality.
Fascinated and deeply impressed we dive into this captivating paradise of pictures shot by Clara Tuma and get hugged by beauty and grace…
Translation: Marina Jenewein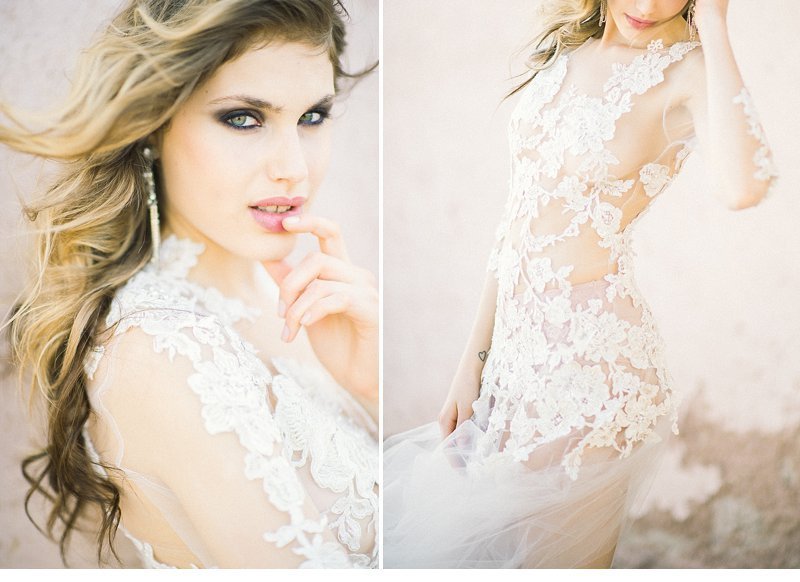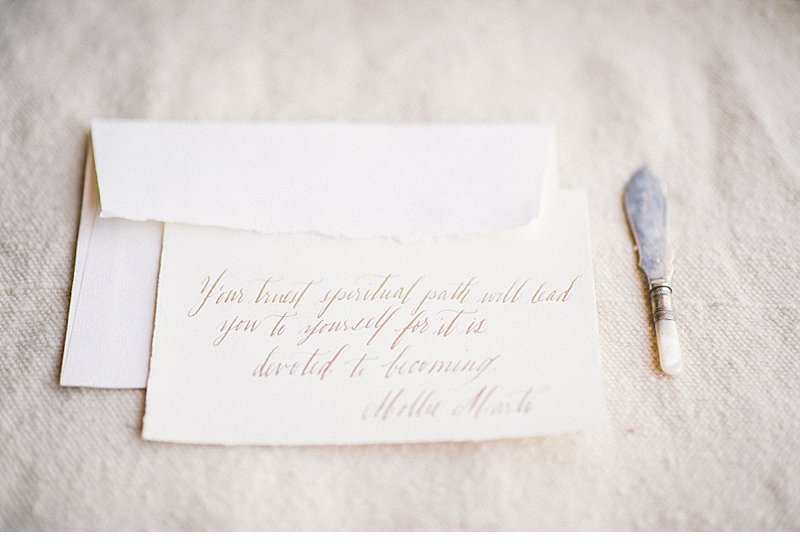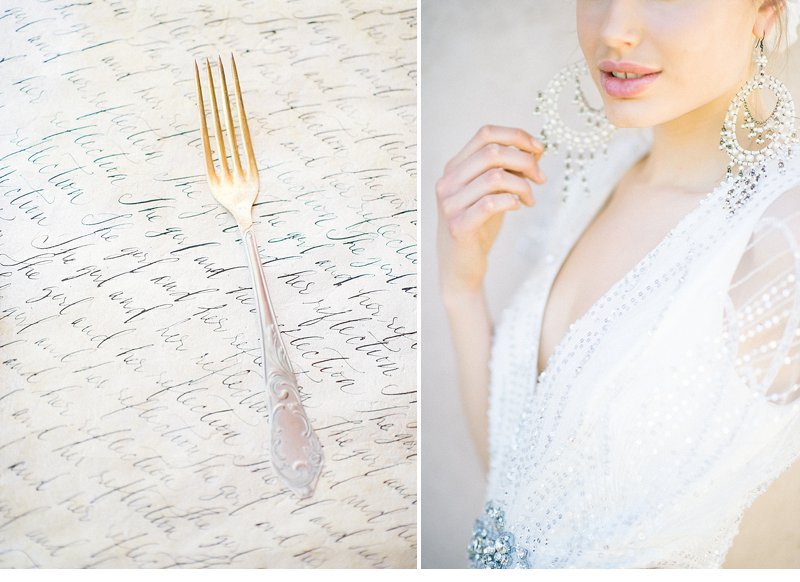 PHOTOGRAPHY: Clara Tuma
PPRODUCTION, CREATIVE DIRECTION AND STYLING: Pearl & Godiva
HAIR STYLIST AND MAKE-UP ARTIST: Lora Kelley
GOWN: Bespoke creation for Pearl & Godiva by Emily Riggs Bridal
BEADED GOWN : Jenny Packham from The Mews, Clifton
ANTIQUE JEWELLERY: Kristin Hayes Jewellery
JEWELLED VEIL AND TEAL VEIL: Bespoke creations for Pearl & Godiva by Liv Hart/Enchanted Atelier
ANTIQUE SUNBURST YELLOW SAPHIRE AND DIAMOND RING: Delphi Antiques, Dublin
STATIONERY: Maybelle Imasa
ALL PROPS AND DECOR Pearl & Godiva
MODEL: Maja at Union Models
Shot on location at one of Pearl & Godiva Workshops 2014, The Styling Pilgrimage in Morocco