The Great Gatsby
I guess we all are familiar with the legendary novel and base of many film adaptions of "The Great Gatsby" written by the American author F. Scott Fitzgeralds.
In his story he deals with topics like decadence, excesses, idealism, resistance or social changes and created a tellingly Portrait of the so-called "Roaring Twenties" which were affected by commercial growth, prohibition, crime and Jazz in the 1920s of the United States.
This novel was and still is great inspiration for many artists and even into the world of weddings this exciting era became integrated through fascinating ideas.
Together with their eventdesigner Cheryl Abbott of Forever Sacred Events the two photographers Jenn and Derrek Sullivan of Flora + Fauna had the idea for this impressing styled shoot which they stage-managed with the help of a fantastic team and many complex details.
The bride wore a grandiose sequined gown which seduced skillfully with transparent accents. Her hair decoration was not less eye-catching and garnished her hair tastefully and stylishly. Sparkling accessories rounded off her perfect style.
A bridesmaids- and engagement-look was lovingly created, too. But not only the girls were adorably dressed, even the groom and his grooms man fascinate us with stunning outfits.
We can't stop marveling at those beautiful pictures and continue discovering all the little details. Wonderful table-decoration, lovely paper-work with exeptional stamps and amazing floral decoration impress the observer.
Lay back, get comfortable and enjoy this magnificent fireworks of inspirations and the dreamlike world of pictures shot by Flora + Fauna with us.
Translation: Marina Jenewein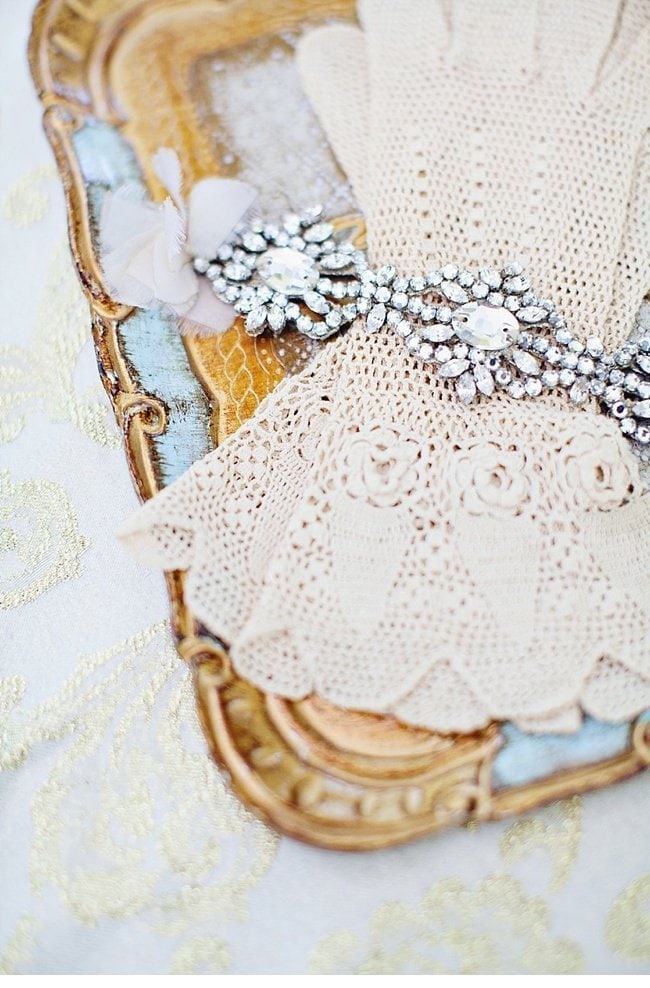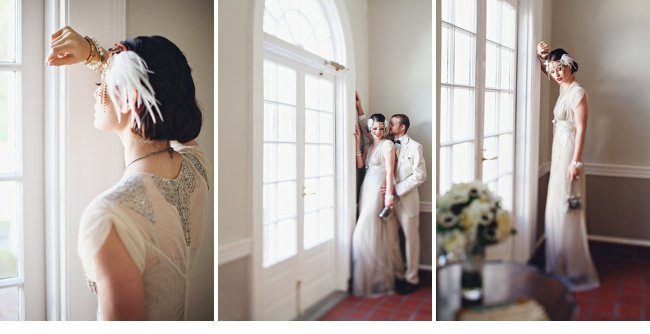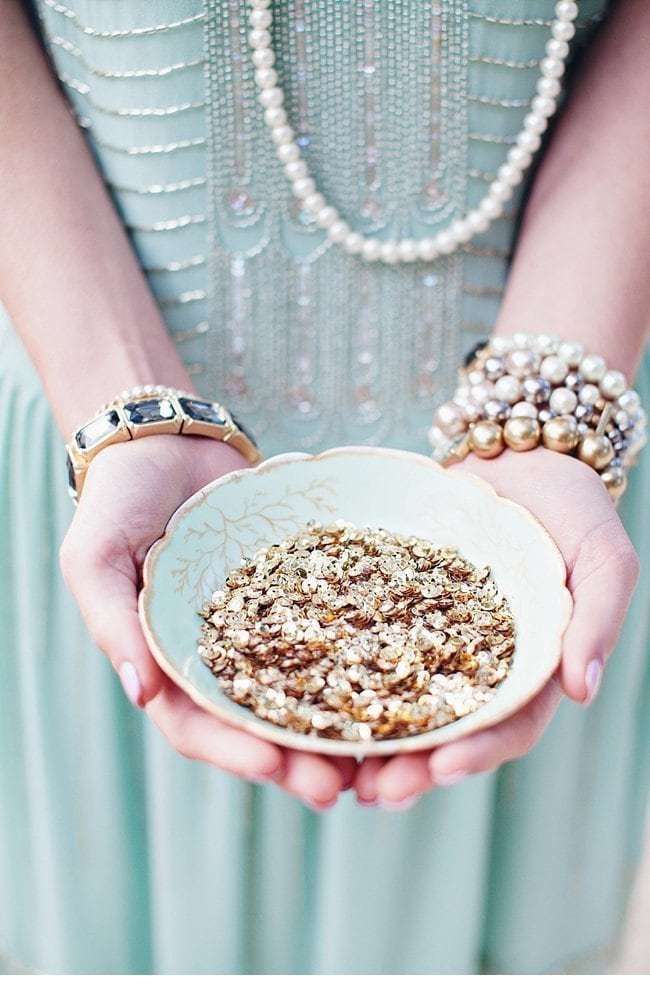 FOTOGRAFIE : Jenn & Derrek Sullivan von Flora + Fauna
CINEMATOGRAPHY : Derrek Sullivan von Fauna Films
EVENT KOORDINATION : Cheryl Abbott von Forever Sacred Events
WARDROBE STYLIST : Argie Mitra
LOCATION : The Ribault Club in Jacksonville, Florida
FLORISTIK : Anything With Plants & Flowers und Floral Emporium II
MIETMÖBEL : Heavenly Vintage & Graybeards Antiques
TORTE UND TORTENSTÄNDER: Marisa Carta Ratliff von Sweet 'N' Flour
WÄSCHE: Kirby Rentals
MAKE-UP: Nicole Caraballo Kaleel von Makeup by Paulina Perez
HAARE: Erin Piil von Makeup by Paulina Perez
BRAUTKLEID: Anna Sui for BHDLN
BRAUT HAARSCHMUCK: Mata Hari's Daughter
BRAUTACCESSOIRES: Sei Bella Private Collection, Pink Underground, Beatrice Couture Designs, BHDLN
BRAUTJUNGFERNKLEID: k.hendrix und Pink Underground
HOLZFLIEGE: Two Guys' Bow Ties
ANZUG: Calvin Klein
MODELS: Julia und Brandon Morrison・Stone Estok・Heather Lynn Shaw
PAPETERIE: Hello Tenfold
VINTAGE BRIEFMARKEN: Verde Studio
ENGAGEMENT KLEID: Renzo + Kai
PELZBOLERO: k.hendrix
SCHMUCK: Sei Bella Private Collection
ENGAGMENT ANZUG : Theory and Two Guys' Bow Ties