The Light Between….
For this gorgeous editorial Destiny Dawn was inspired by the words of the famous poet Tyler Knott Gregson…The Light Between comes to life. 
The floor holds us,
and the light.
From one angle, we see shadow,
from the other, shine. 
The wood holds a million stories,
and if you stare into the glow,
you can hear them all.
Destiny told: "The precious memories, stories and life that are held between the floor boards and walls of a venue illuminate the goodness contained within the monumental life moments that shape our forevers.
For every first dance, for every tender kiss, for every beginning light shines within it. Even in the seconds where shadow can come in, light is always there to compliment it. Reminding us that through every season there is new hope, joy, and peace to be found. It is the marker of the endless opportunities that surround us. 
For shadow lies there is chaos but where there is light, there is a peace that surpasses all understanding; making human nature tangible through the expression of a moment." 
Rustic yet elegant, light and yet dark, natural yet artful – these extravagant bridal inspirations like those of Destiny Dawn  and  Warehouse 84 fascinate with the play of contrasts and the synthesis of opposites.  
Two brides, that could not be more different, play the lead role in this expressive show. A composition by Warehouse 84, a symphony of fine art, exaltation and modernity.  
Dainty and graceful, these two beauties embody the extraordinary color concept of flat mustard yellow, warm burgundy and soft brown paired with delicate gray, hard black and bright white.  
Their facets can be found in the magnificent floral arrangements by Lush Florals and Design, that complete not just every bride for herself, but also the richly set dinner table harmoniously.  
Here, too, we witness the play with tension between two multilevel cakes as well as hot and cold delicacies. Cheese, fruits and fresh bread for one bride, chicken, roast vegetables and champagne for the other…
True to the motto, "more is more" Warehouse 84 brought the Willow Lane Farm to life with breathtaking inspirations, without letting the scenes seem overcrowded or overloaded.
Her love for details is noticeable in the countless small bits and bobs that completed each scene perfectly.  
So sit back and enjoy the sight of the admirable pictures shot by Destiny Dawn.
Translation: Marina Jenewein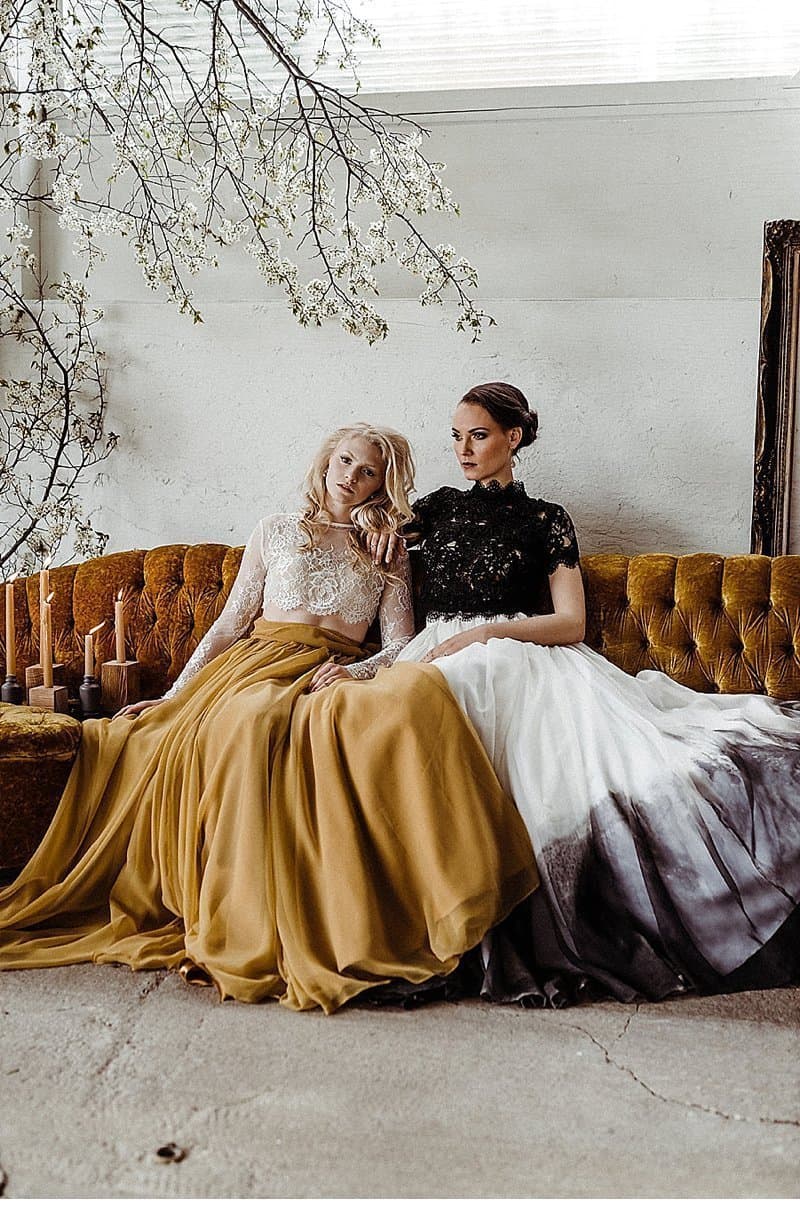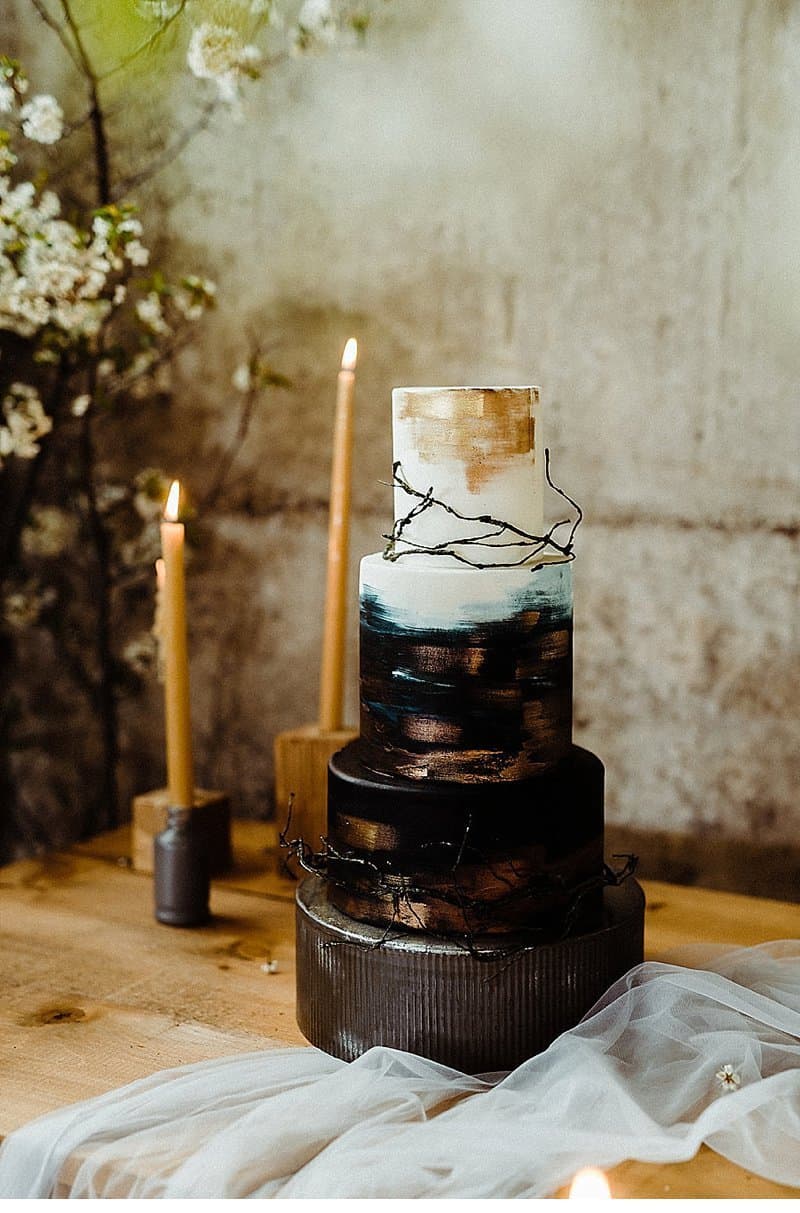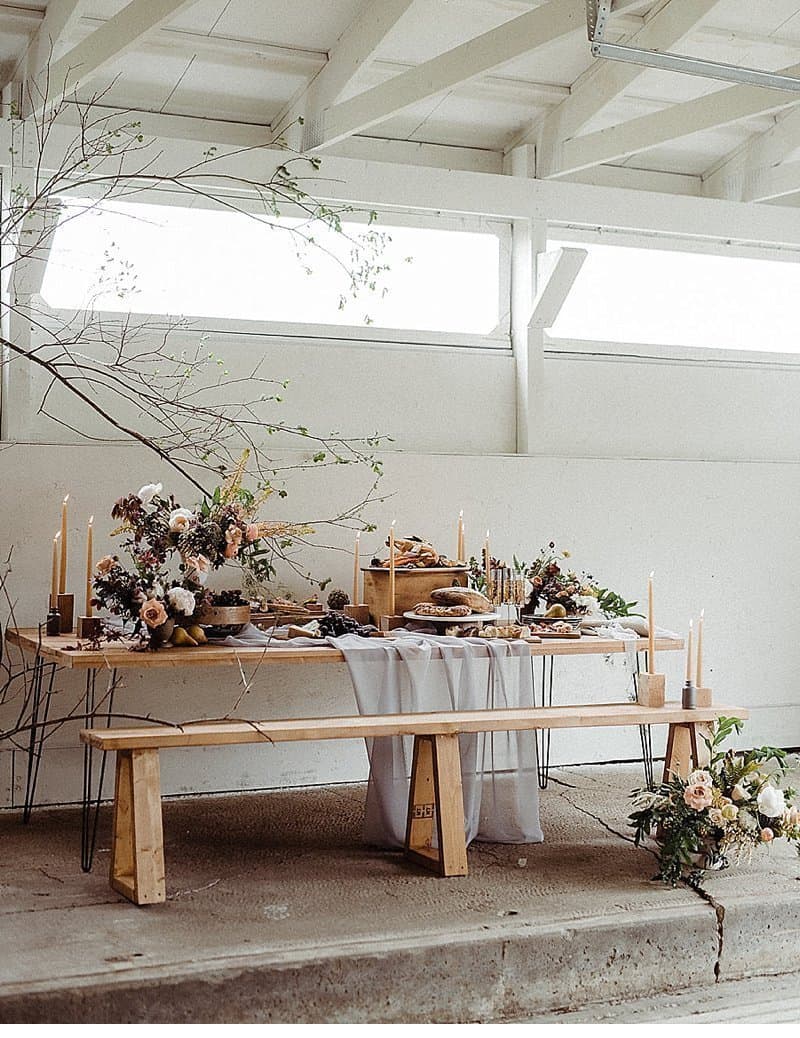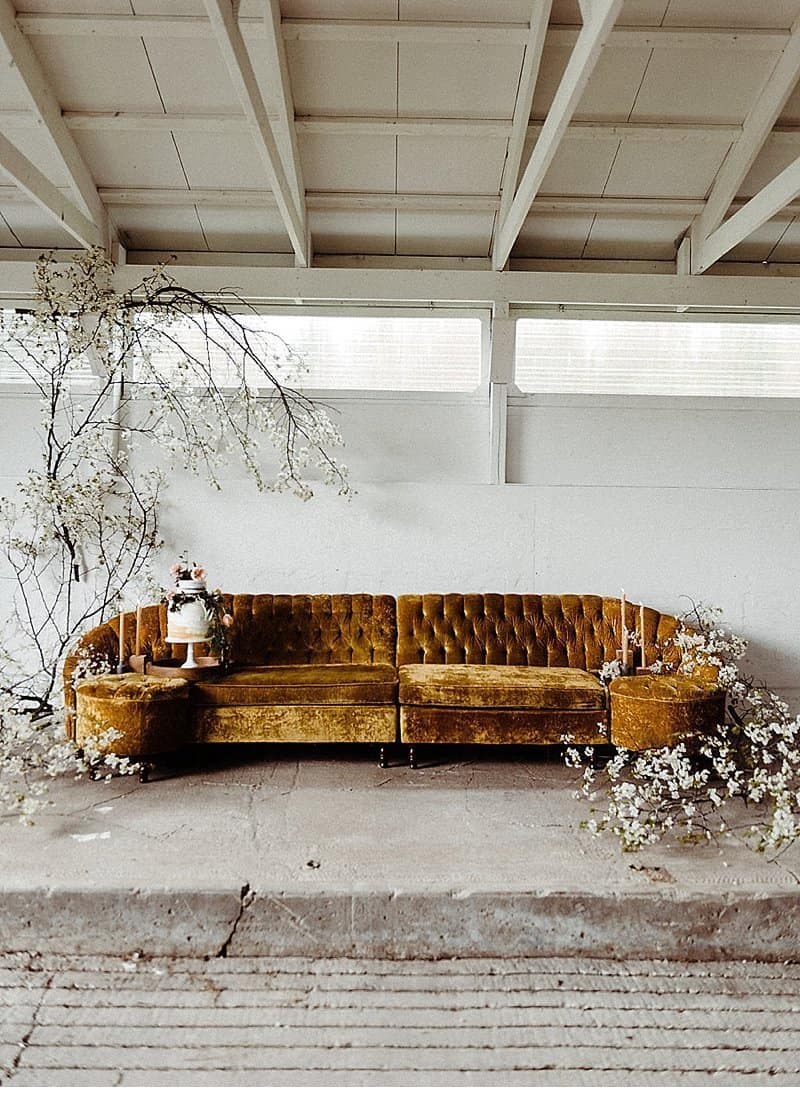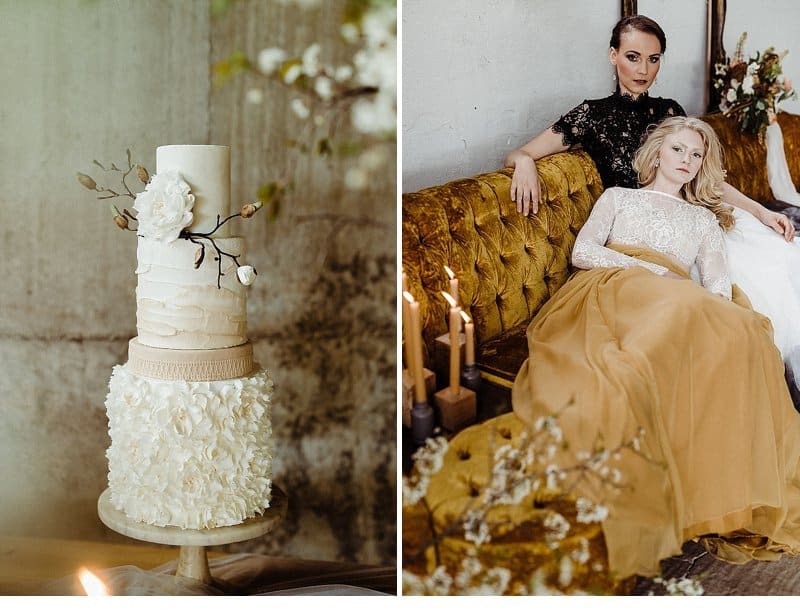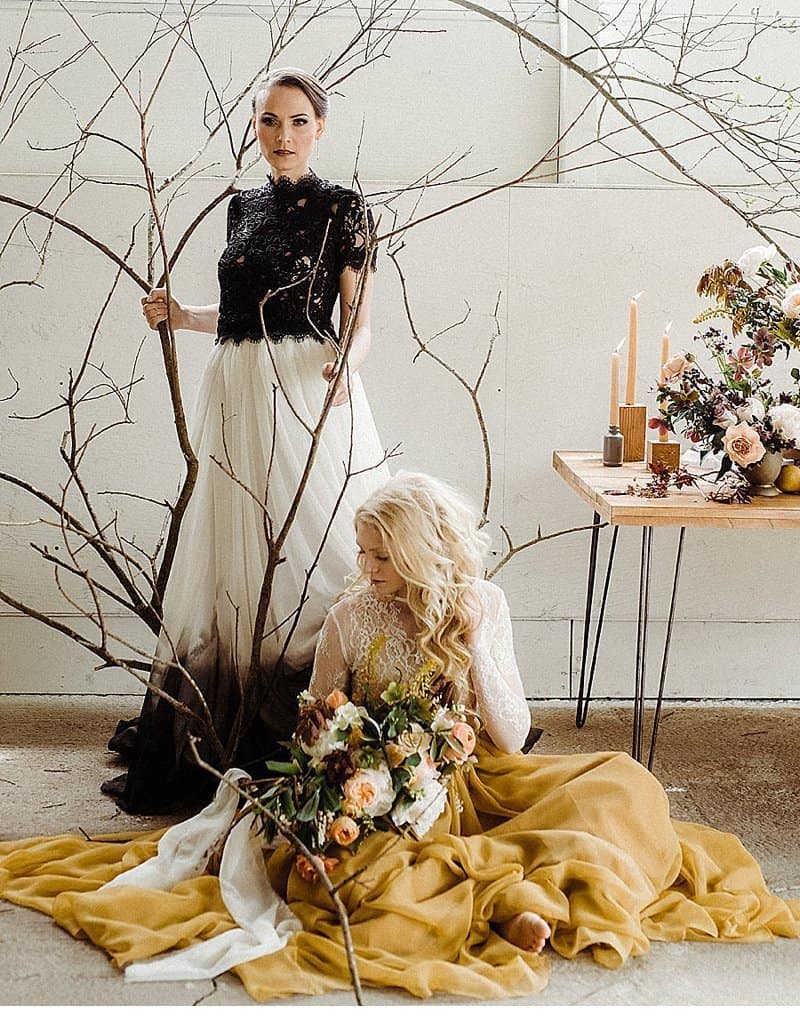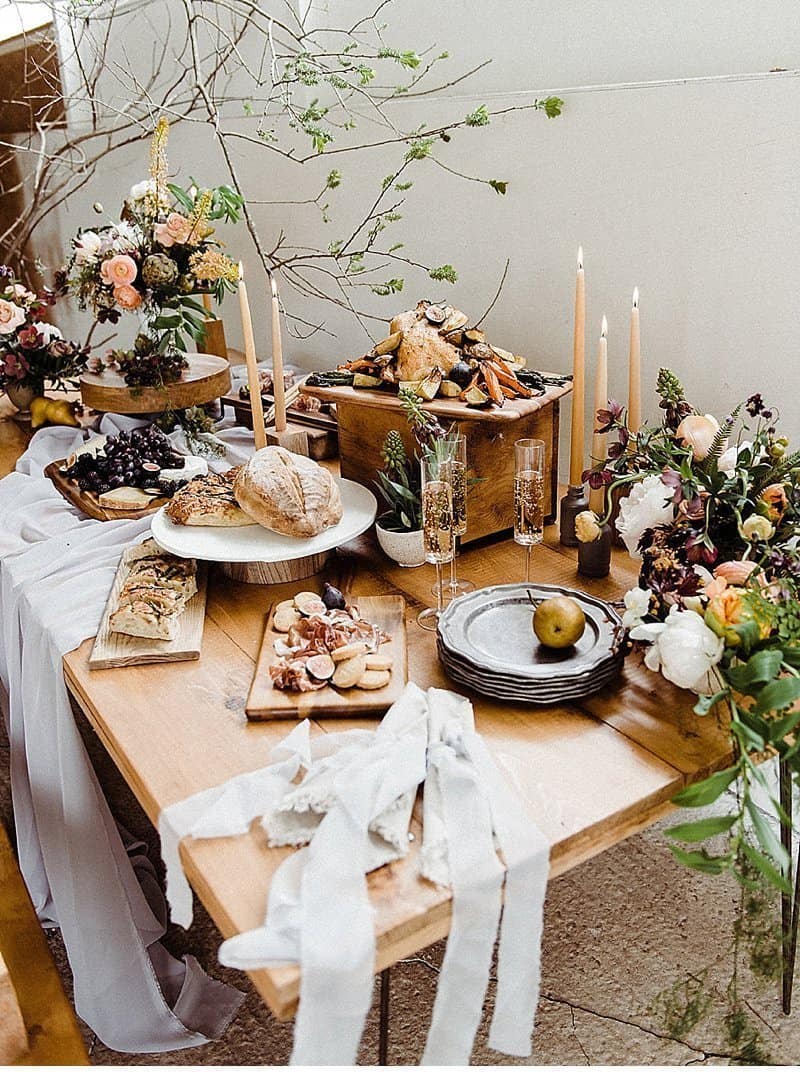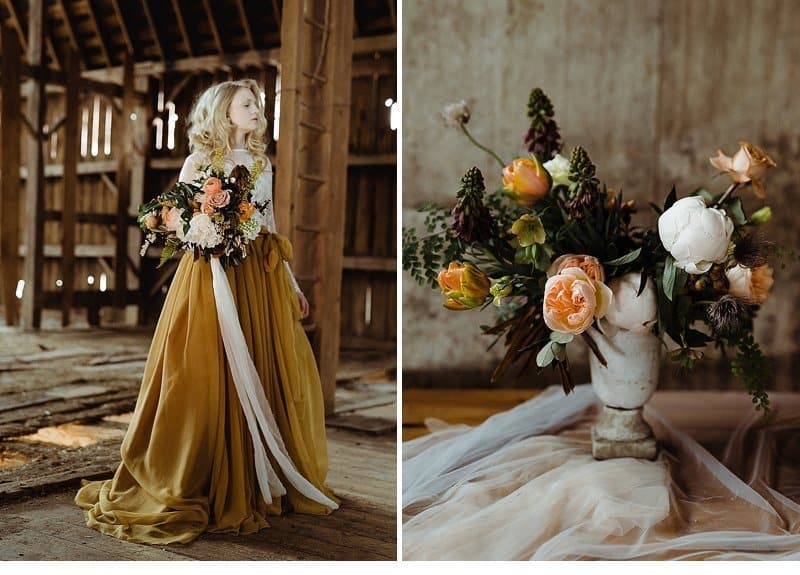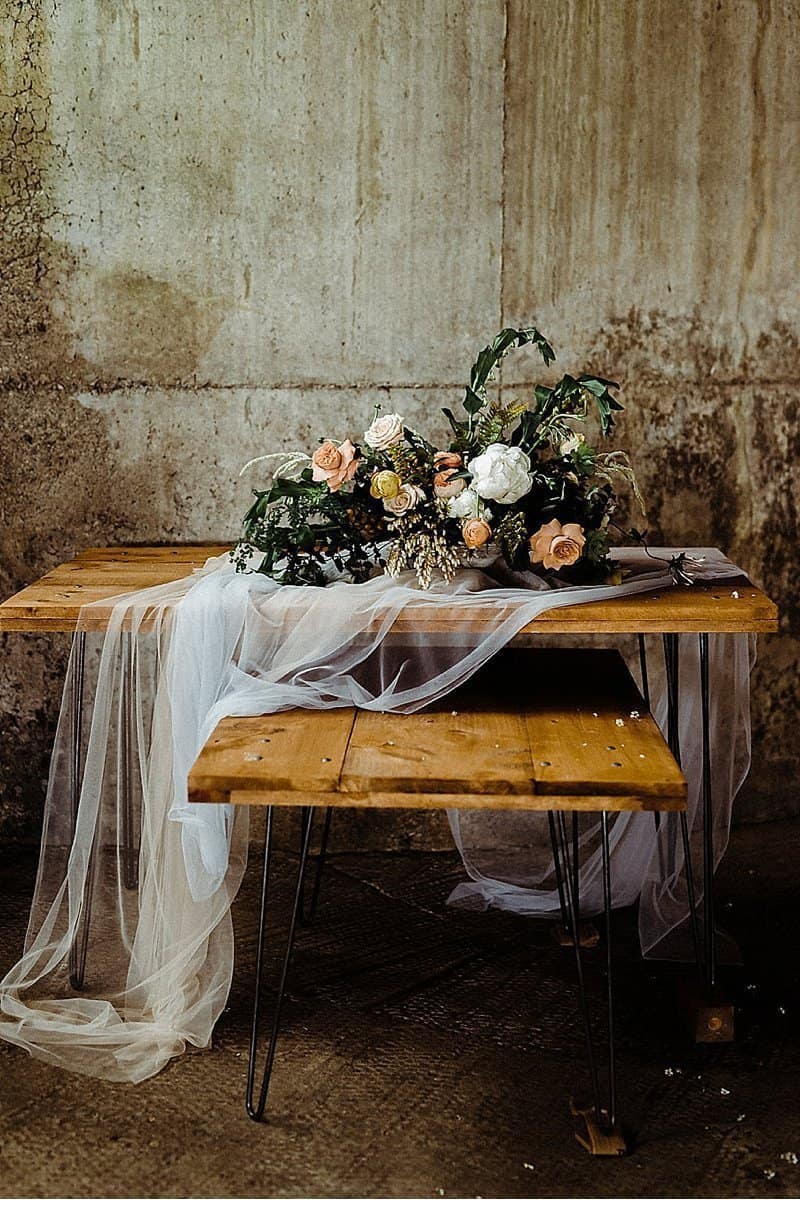 PHOTOGRAPHY: Destiny Dawn Photography
STYLING, DESIGN AND RENTALS: Warehouse 84
FLORAL DESIGN: Lush Florals and Design
DRESSES: Sweet Caroline Styles
HAIR AND MAKE-UP: Honor Beauty
VENUE: Willow Lane Farm 
CAKE DESIGN: Niagara Cake Artistry 
FOOD AND BEVERAGES: The Kitchen
FOOD DESIGN: 335 on the Ridge
MODELS: Hannah and Danielle Eastwick