The new Bridal Collection by Victoria Rüsche lets dreams come true
Combinable bridal fashion inspired by the wishes of their own customers – the new collection by Victoria Rüsche lets dreams come true!
Bohemian girls and vintage ladies watch out! There is news coming directly from the Cologne studio of the renowned bridal fashion label: six dresses, five tops, two skirts and a pair of pants are about to blow your mind as you put together the outfit that suits you and your style best.
What else is new you ask? Not only the filigree tops and flowing skirts, but also the tops and bottoms of the refined dresses can be put together according to your mood to create your perfect wedding dress.
Naturally, also for this thoughtful and harmonious collection of Victoria Rüsche only exquisite fabrics such as silk and French lace were processed by hand, which nestle barely noticeable to the female silhouette and make your heart beat faster.
With modern designs and cutting-edge styles, the designer team once again demonstrates its untroubled sense of current trends, adding new, exciting accents with geometric and floral patterns.
Did you already find your favorite combination? We are still struggling a bit and keep indulging in the dreamy images of Die Bahrnausen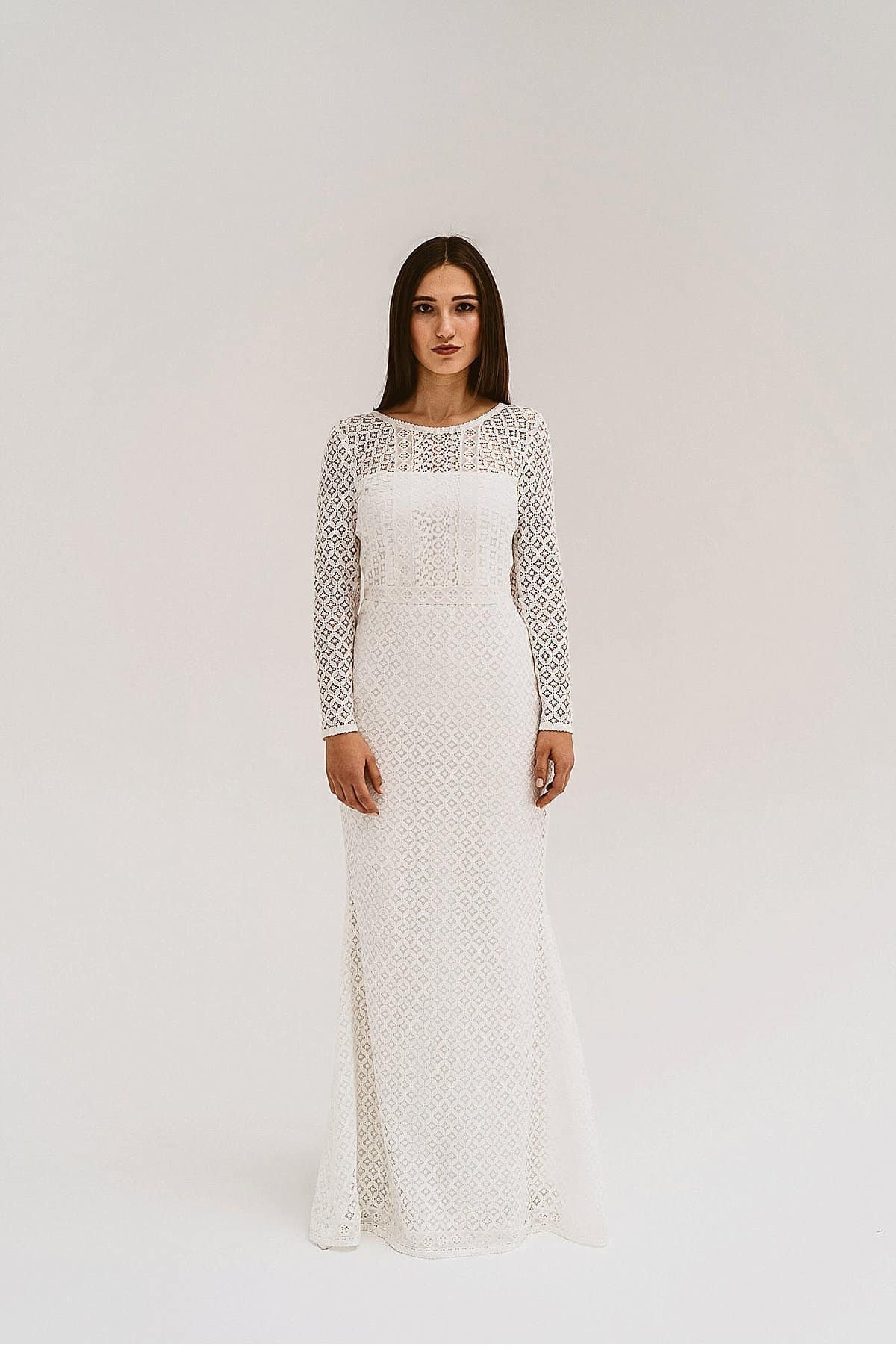 KLEIDER: Victoria Rüsche
FOTOS: Die Bahrnausen
STYLING: La Chia