The scent of lavender
When you think of Provence, you see hilly landscapes and picturesque lavender fields stretching almost endlessly, idyllic vineyards close together, and dreamy olive groves carrying the scent of their fruit out into the world.
Located in the foothills of Gordes in the picturesque Luberon Valley, Domaine les Martins reflects the charm and character of this southern French landscape.
Inspired by the beauty of Provence and the picturesque setting of this estate, photo poet Geraldine Le Blanc and floral designer Capucine Atelier created a stylish concept with a beguiling world of colors and ravishing details.
Like a soft, fragrant blanket, lavender stretches across the endless fields. Blue-purple blossoms are beaming with a graceful bride and her sophisticated wedding dresses.
The arguments of this beguiling editorial are feather-light, aesthetic and stylish. As if by magic, you stop and marvel. What you see fascinates and inspires, strengthens and confirms, encourages and inspires. The romantic floral arrangements of Capucine Atelier create a beautiful symbiosis of art and naturalness. The eye of the beholder is gently drawn to the striking beauty and enchanting flowers and may enjoy the harmony of the color palette.
We discover an enchanting table setting full of elegance and playfulness, the art of combining clean lines and soft curves, and together with the beautiful stationery by The Bridal Press and the gorgeous cake by Monannie Cakes merge into a harmonious whole.
Geraldine Le Blanc 's stunning photos are full of poetry and stylish aesthetics and deserve a very special place in our wonderful collection of inspirations.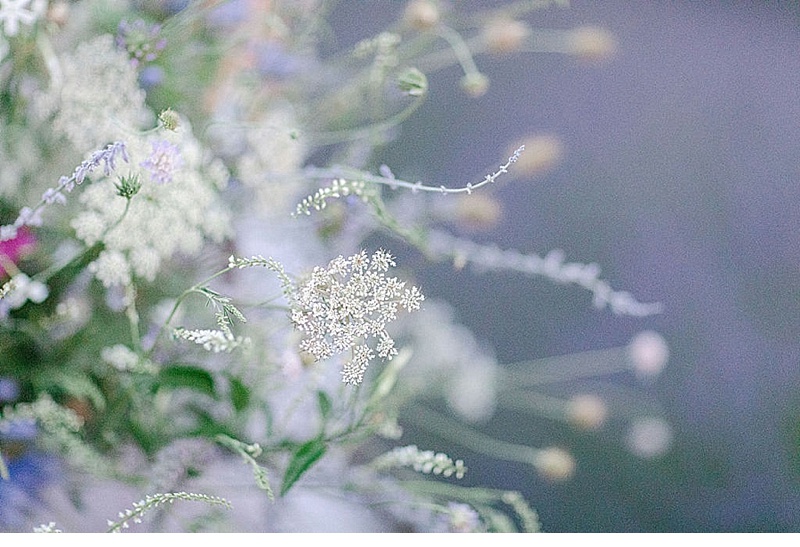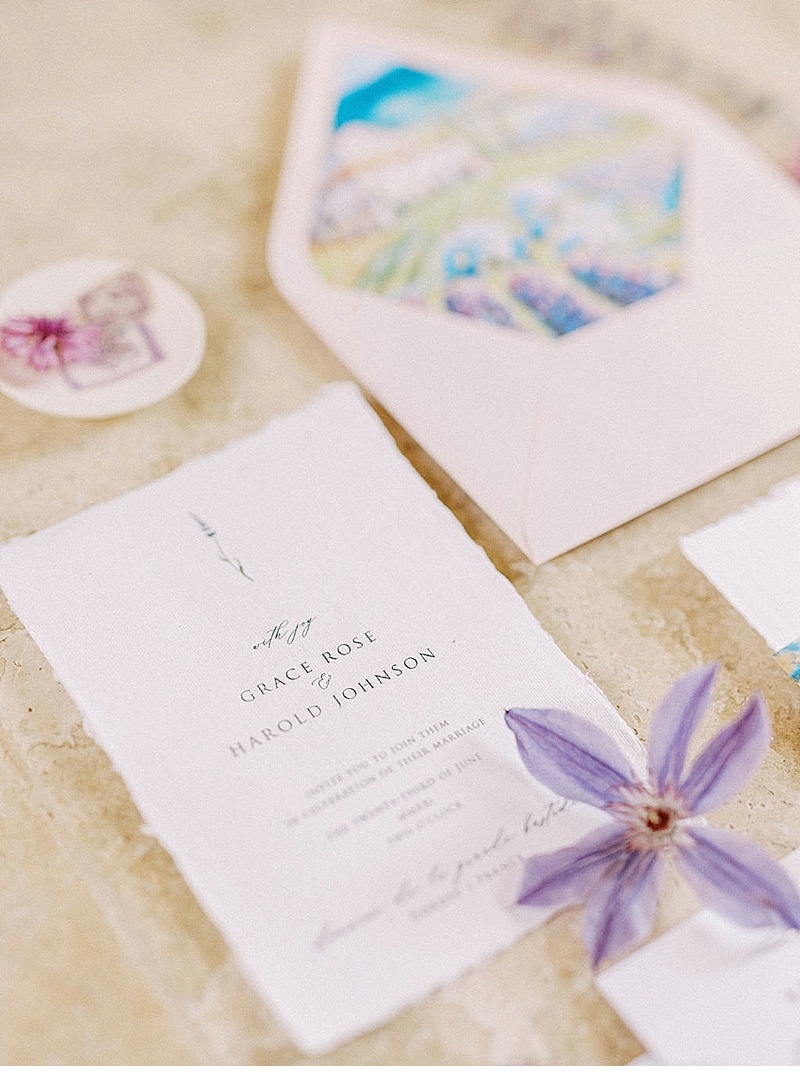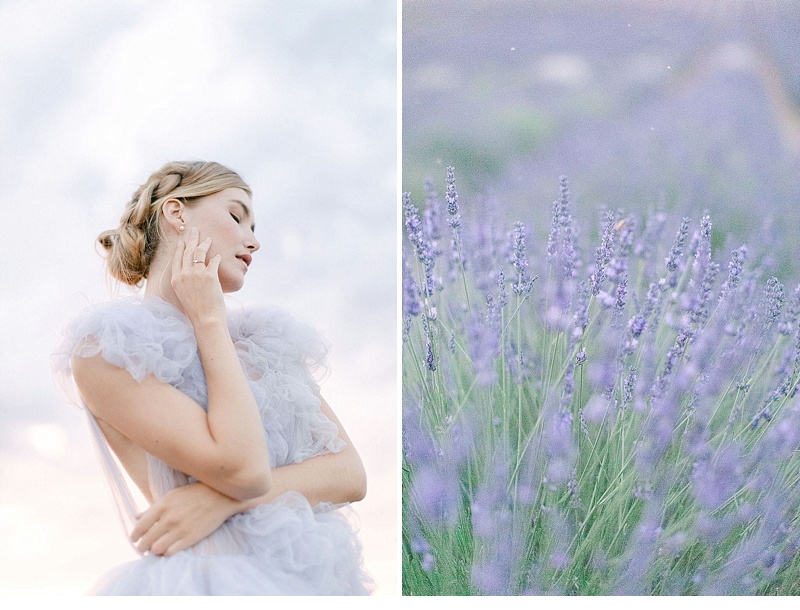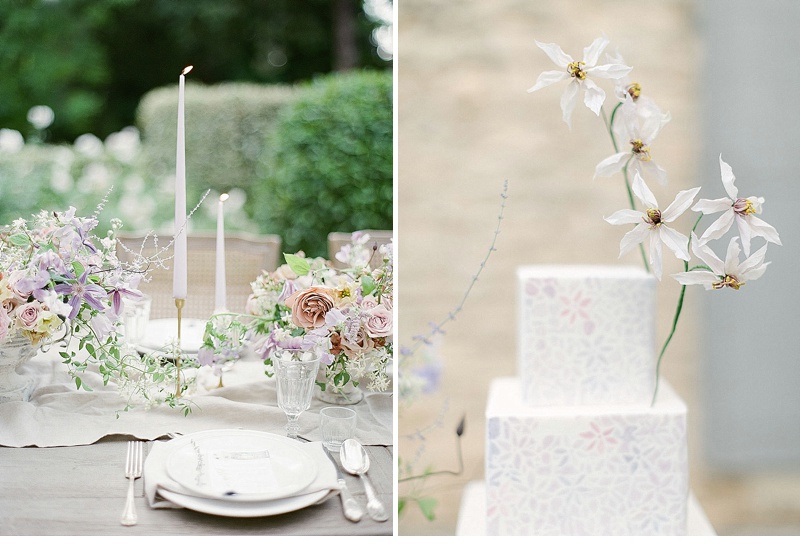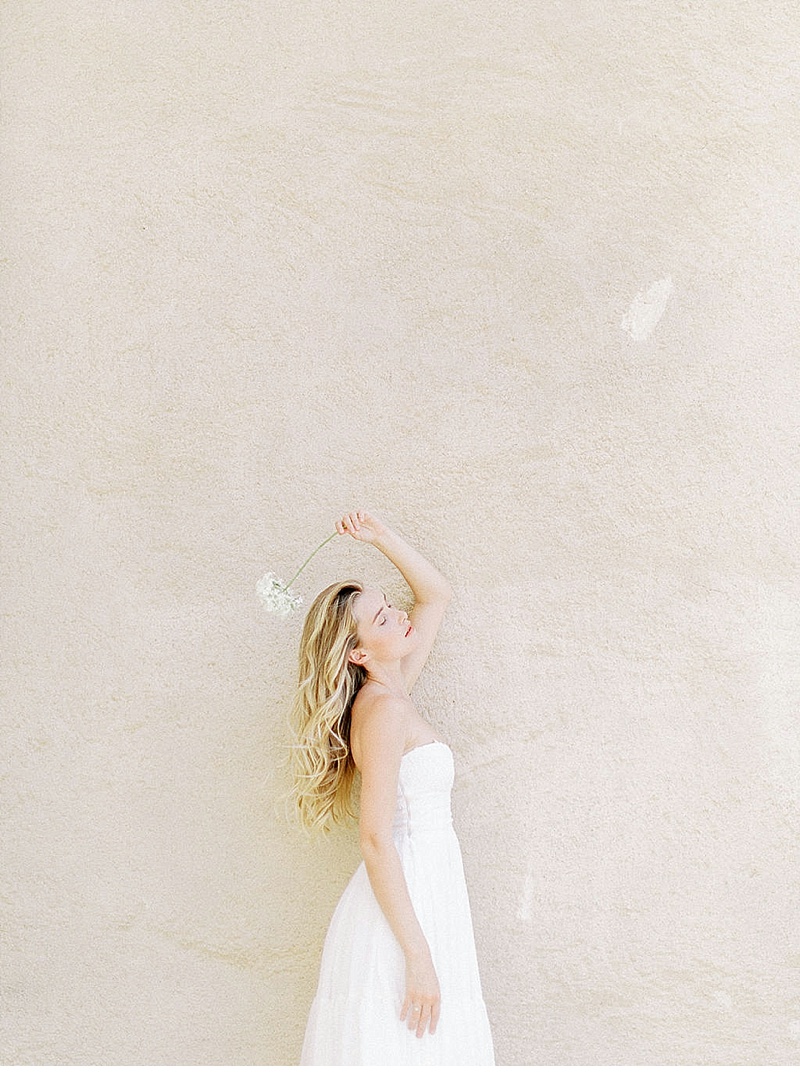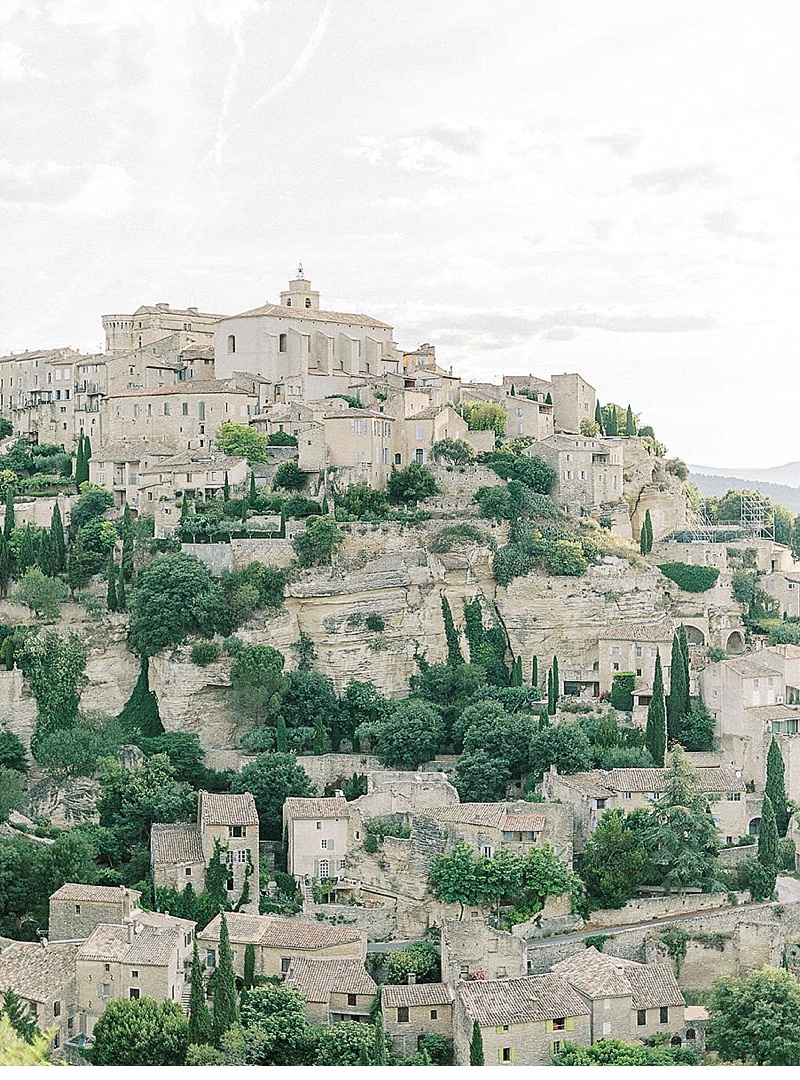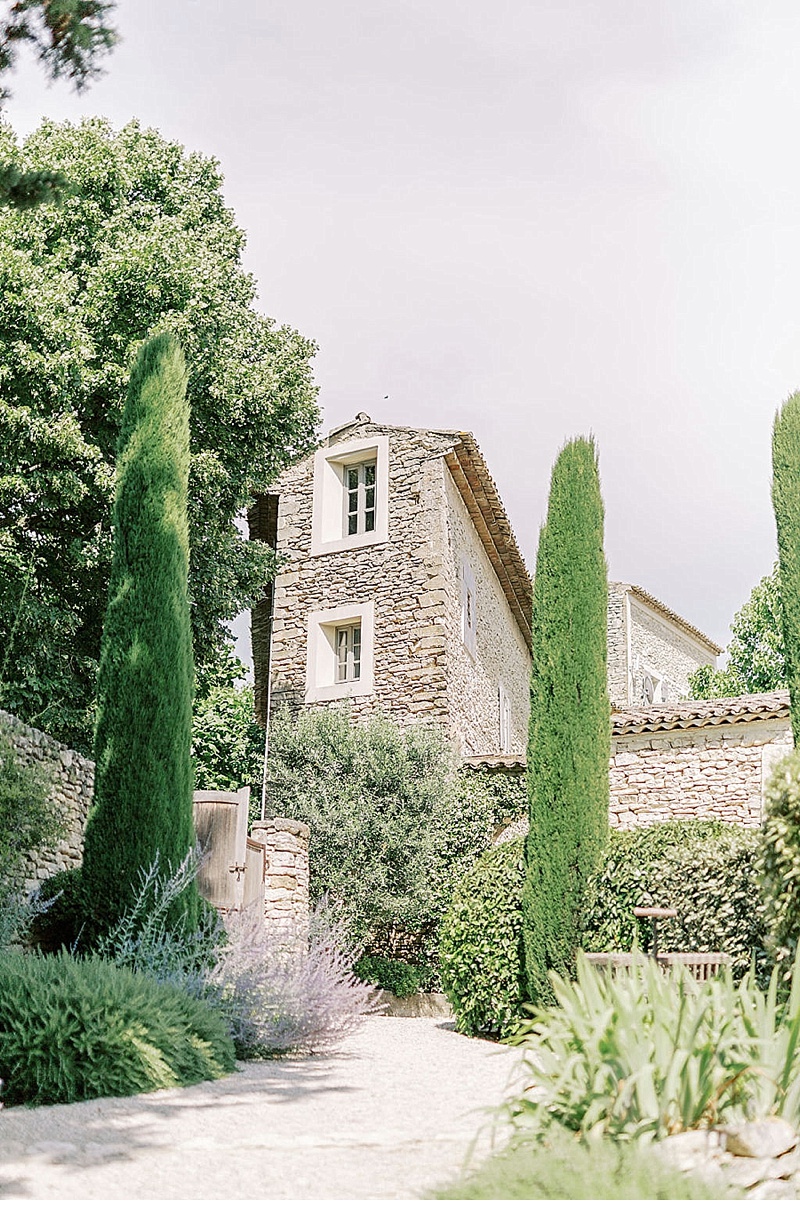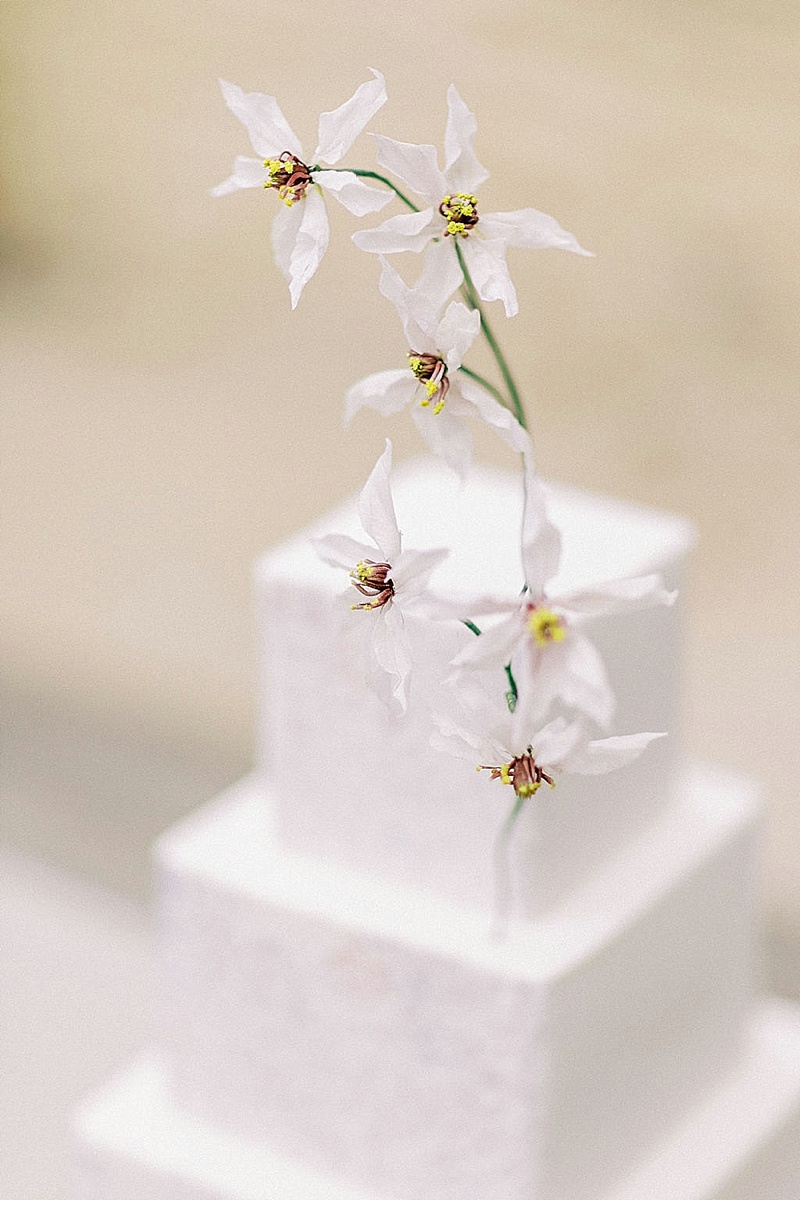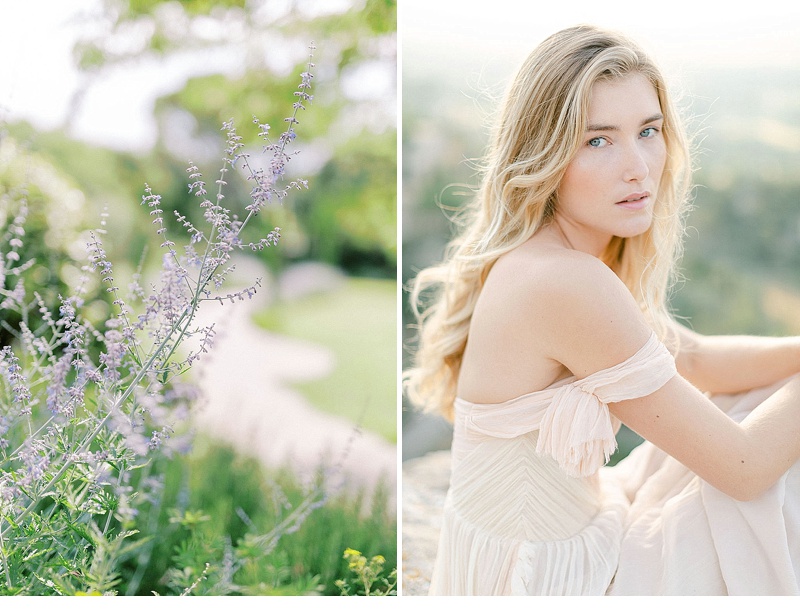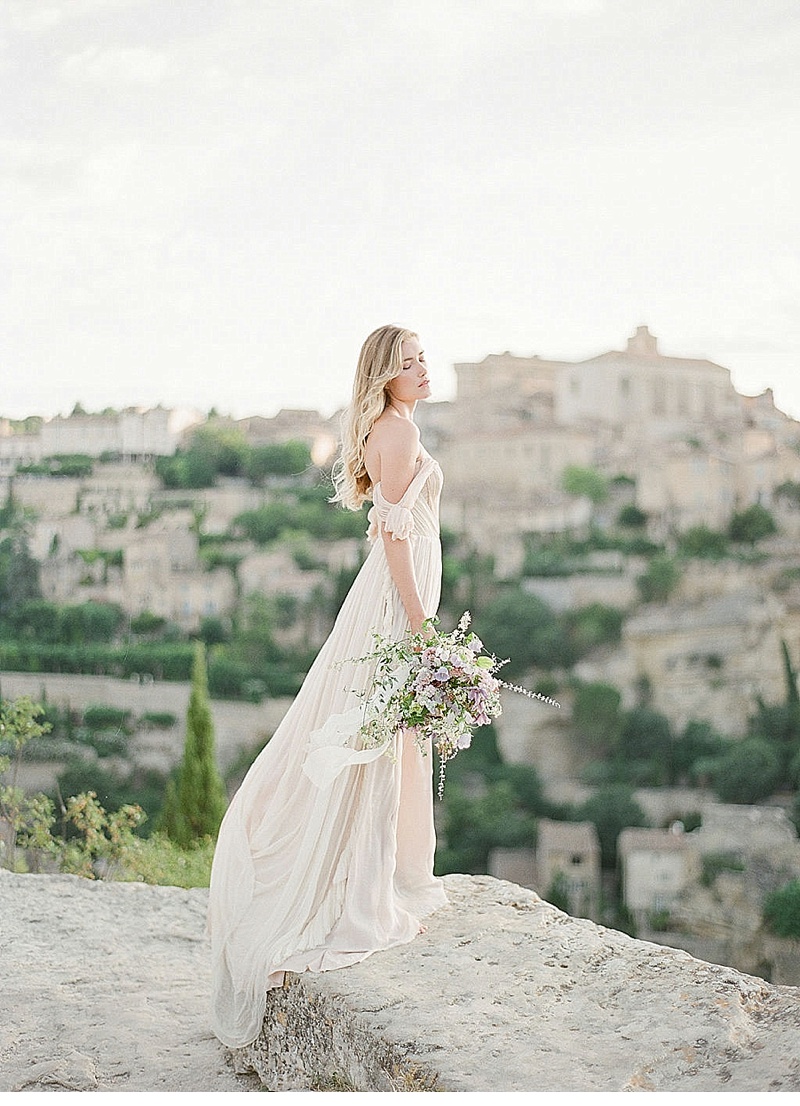 Photographer: Geraldine Le Blanc and Sandra Malbequi
Film Lab: Richard Photo Lab
Planning and Concept: Geraldine Le Blanc & Capucine Atelier
Floral designer: Capucine Atelier
Dress designer: Millia London
Gown II: Mywony Atelier
Gown III: Marion Fera
Venue: Domaine les Martins
Cake designer: Monannie Cakes
Hair and make-up: Karine Brossard
Stationery: The Bridal Press
Silk: Wild color
Candles: Ester & Erik
Model: Océane