The scent of salt and love in Barcelona
What could be more beautiful than celebrating love and life. To accept and perceive with all your senses. The warm wind on your skin, the vastness of the ocean, the steady sound of the waves and the scent of the sea.
Fine art photographer Olya Kobruseva set sail together with Lena and James. Together they drifted on the waves off the coast of Barcelona and enjoyed a wonderful summer feeling. Thrilled, we marvel at their poetic imagery.
From Olya: "Salty air and sailboat, wind in the hair and tanned skin are always a sure fire way to any heart including mine. This summer sunrise, this melted iron color of the sea turned my heart into mush,no less than the gorgeous and lovely couple.
From the beginning I knew we need to sail in the early morning to catch the sea in its calmest and beautiful moment. We wanted to create the atmosphere of these old postcards which you can still find in the table of your grandma from one of these unforgettable summer holidays that foreverstay in your heart.
Wishing to stay relaxed and connected to the sea we chose the colors and textures of thisshooting to underline the beauty and authenticity of the summer vacation. Wearing golden jewelry from the local brand was just enough to add some warm ad stylish feeling without overloading the image.
You know I am a true lover of light and film. To capture the magic and beauty of natural light that is what makes my heart beats faster. When you shoot on film you definitely feel thisconnection with the picture, with the couple and THE moment. After a long year with so manyrestrictions and being at home it feels so natural to trust your journey and even if we can't direct thewind, we still can adjust the sails, can't we?"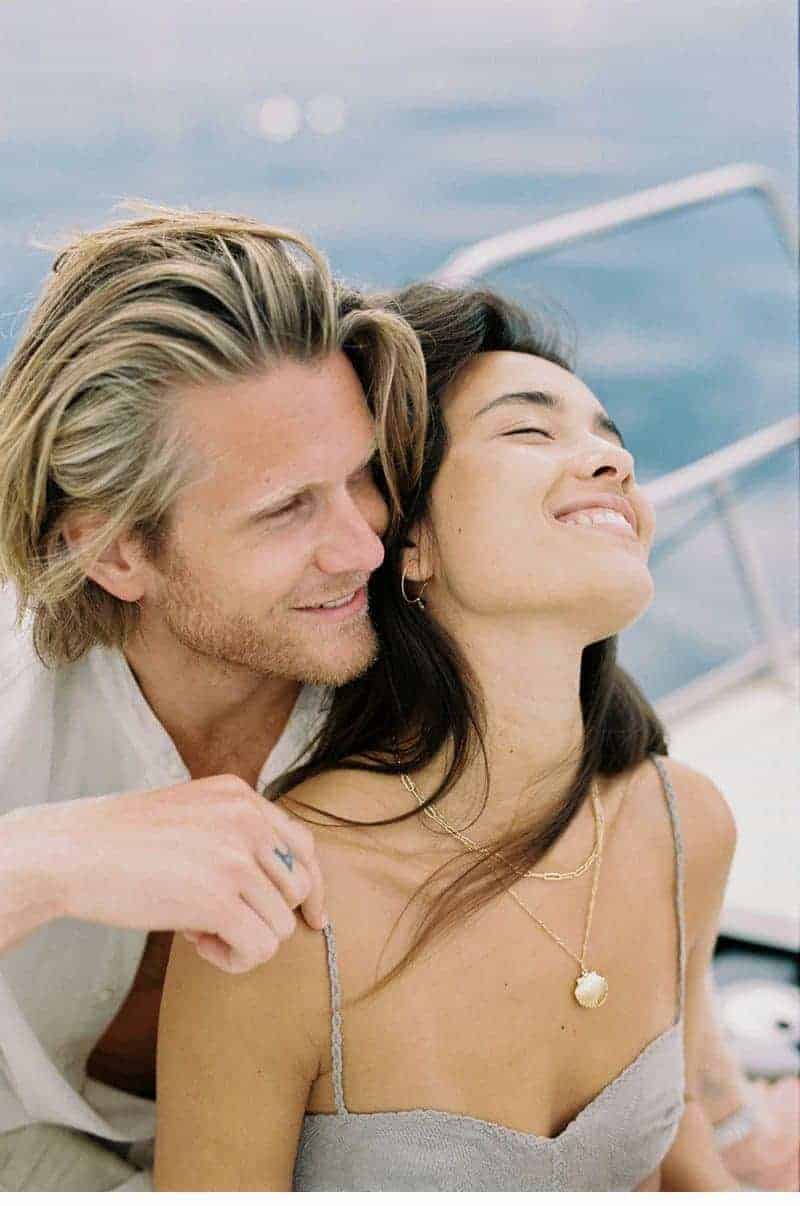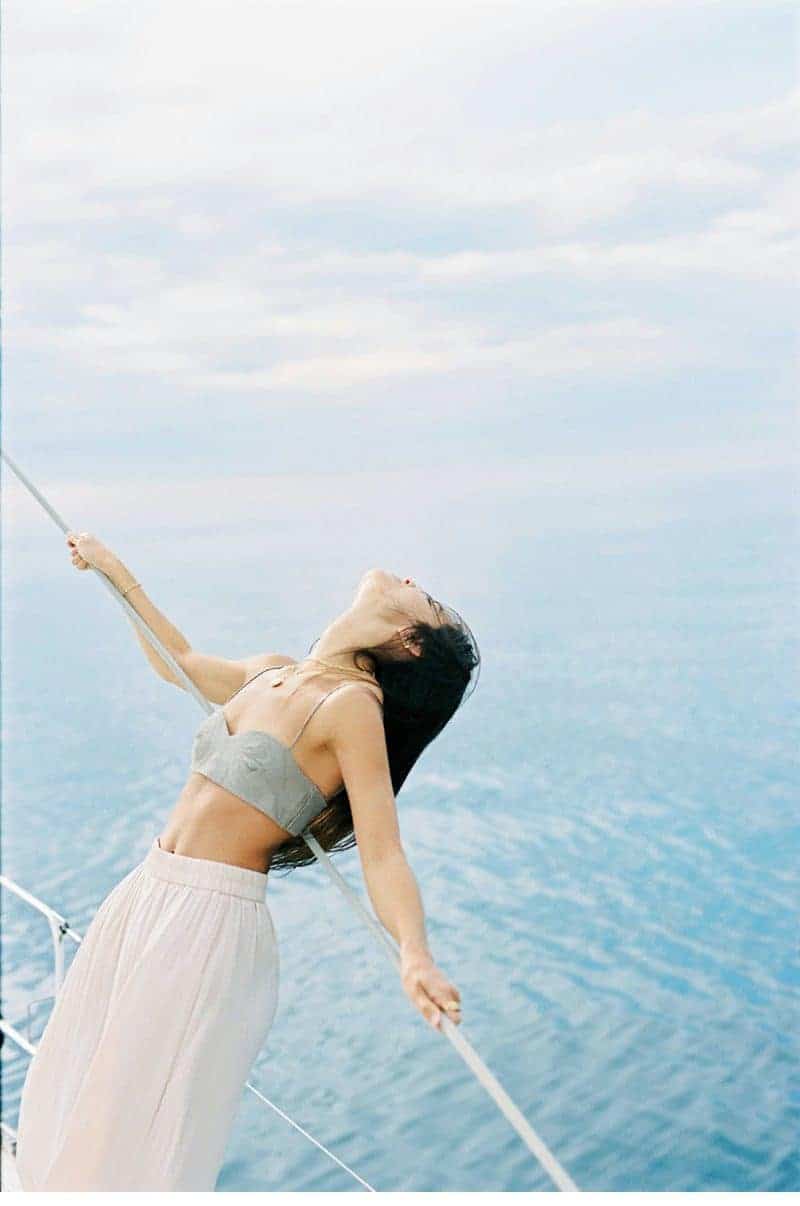 Photography: Olya Kobruseva Photography
Boat: Boat Trip Barcelona
Jewelry: Klimbim Barcelona 
Film Lab: Carmencita Film Lab
Models: James and Lena
Location: Port of Barcelona, Spain