The sensual scent of spring
It's a stunning setting that our eyes fall upon here.
Gorgeous shades of pink-peach and cream, fragrant blooms, enchanting stationery and a striking bride welcome us to this sensual spring awakening. We marvel at the springtime mood, it can be so intense and powerful, but also dreamy and flattering.  The first buds and delicate flowers appear with full color intensity. Delightfully we dive into this fragrant spring atmosphere with splendidly designed flower compositions by Baya Flor & Design and an aesthetically elegant stationery by Atelier Preszburger.
A striking bride with wild red hair in a beguiling dress with endless petals by Bride captivates the viewer. We linger to be seduced – seduced by Paris, the vibrancy of the season, stylish inspirations and the uniqueness of its entirety.
Impressed, we marvel at the impressions of fine art photographer Lina Raziq, who captured the romantic visions in a poetic imagery.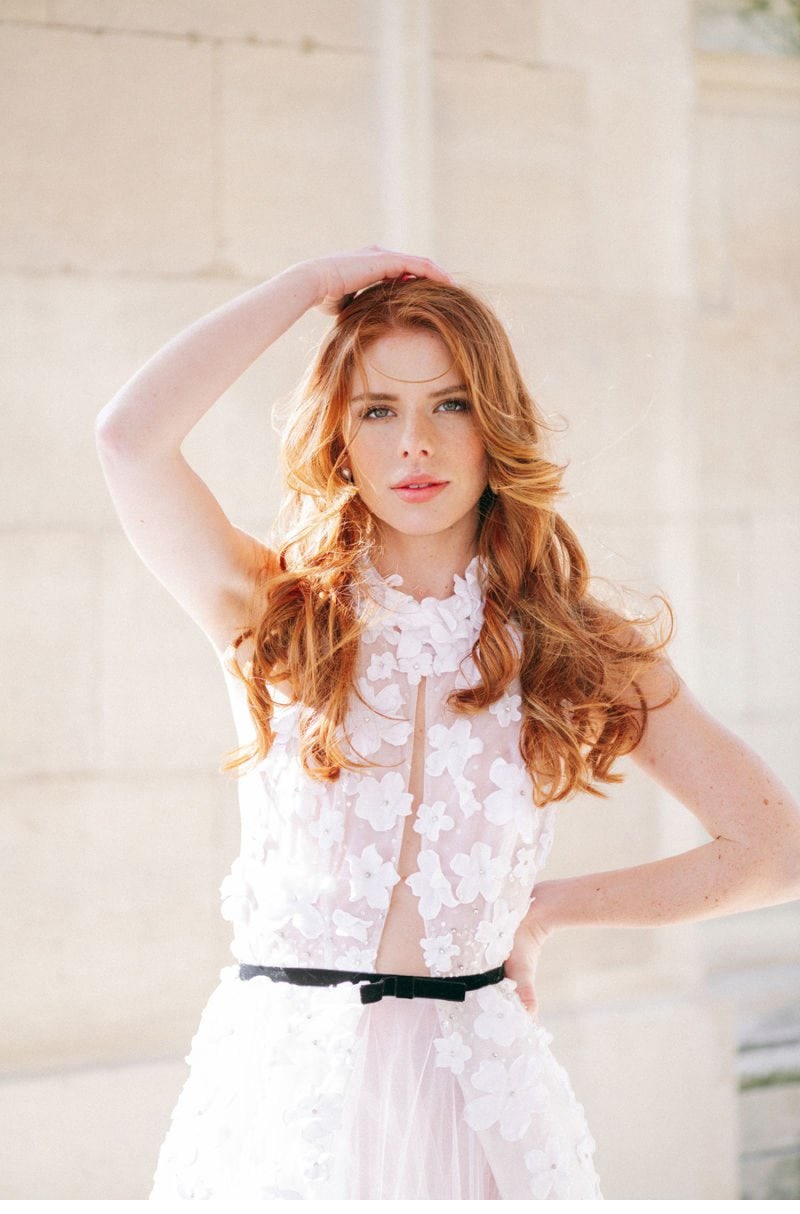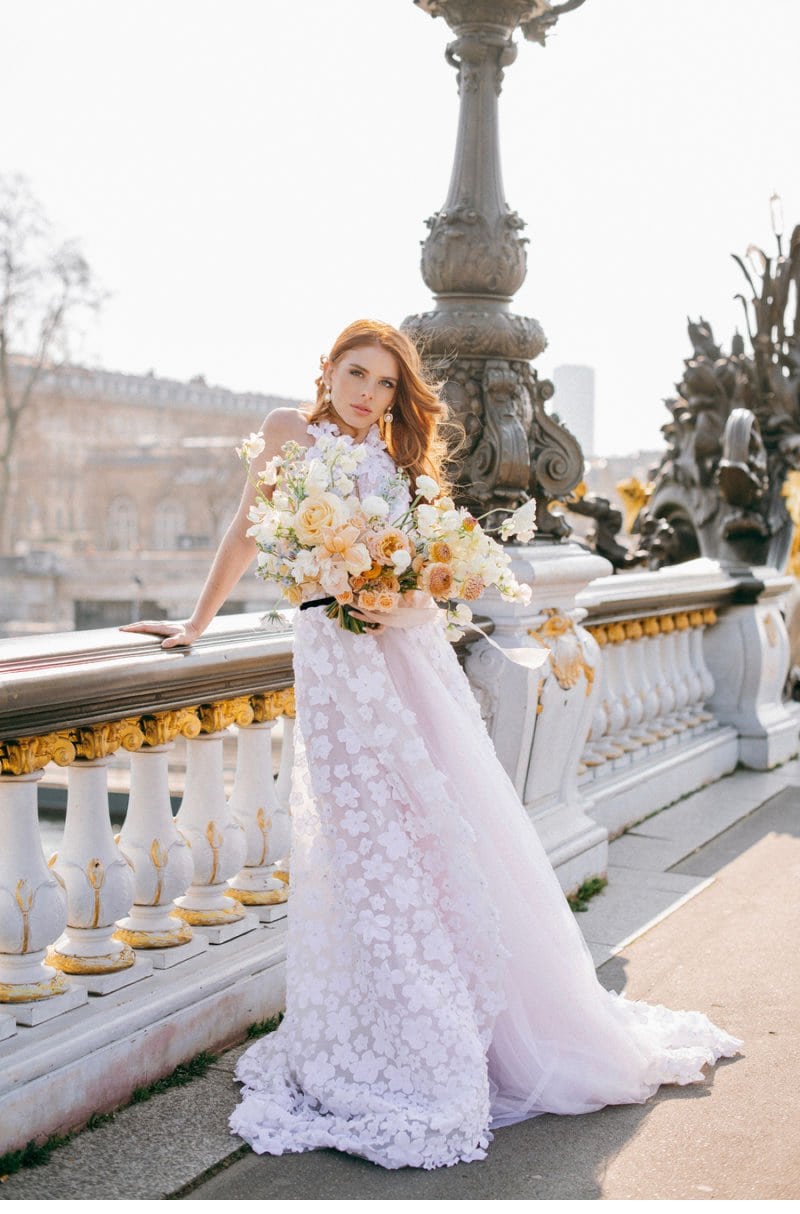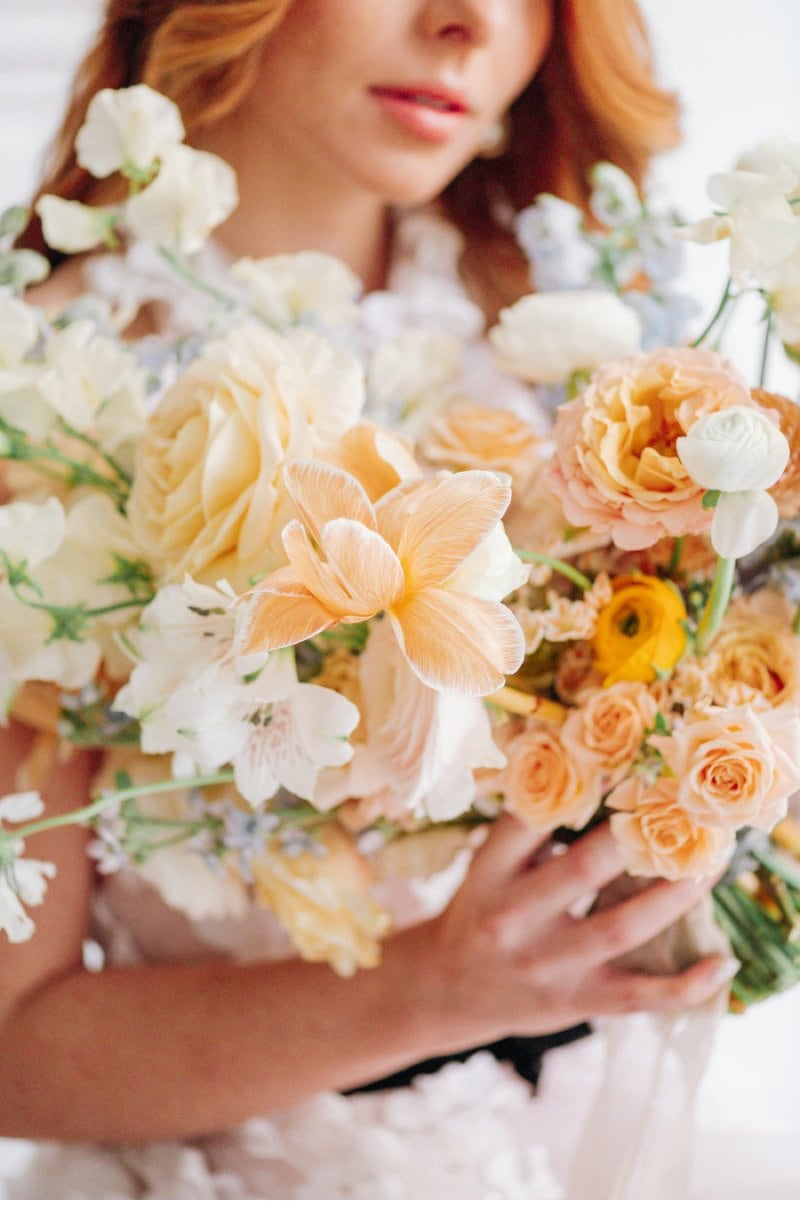 Photographer: Lina Raziq Photography
Florals: Baya Flor & Design
Dress: Made Bride "Charisma" collection
Make-up artist: Laure Baruch
Stationery: Atelier Preszburger
Model: Célia