The Stolen Child – Part Two
Some time ago we took you to a Pearl & Godiva Workshop in Ireland into a tender and breakable world of fays. Click here to look at it again.
Based on the novel "The Stolen Child" written by William Butler Yeats Ashley Ludaescher and the other ambitious and great photographers had three days to proove their talents and to get inspired by the unique style of Pearl and Godiva.
Pearl & Godiva: "The editorial we created for our attendees drew upon the mysticism and intangible magic of our Irish countryside. We found inspiration in the faery world of our native stories passed from generation to generation over a crackling fire.
Some of which were immortalised a century ago by the great William Butler Yeats and his voice is as powerful and evocative now as it was in that foreign but familiar time.
We brought this nymph to life, she is unearthly, arcane, and noble. A child of the wilderness, she is both simple and complex, ageless yet ancient, and created of the earth as a glorious expression of it's rustic perfection. Her smile is pure and inviting, drawing you to her and the promise she holds…"
Escape your everyday life once again and come with us into this fascinating foreign world that Ashley Ludaescher gives us an understanding of with her expressive pictures.
Translation: Marina Jenewein
"Come away o human child!
To the waters and the wild
With a faery, hand in hand.
For the world more full of weeping than you can understand."
– W.B. Yeats, "The Stolen Child" –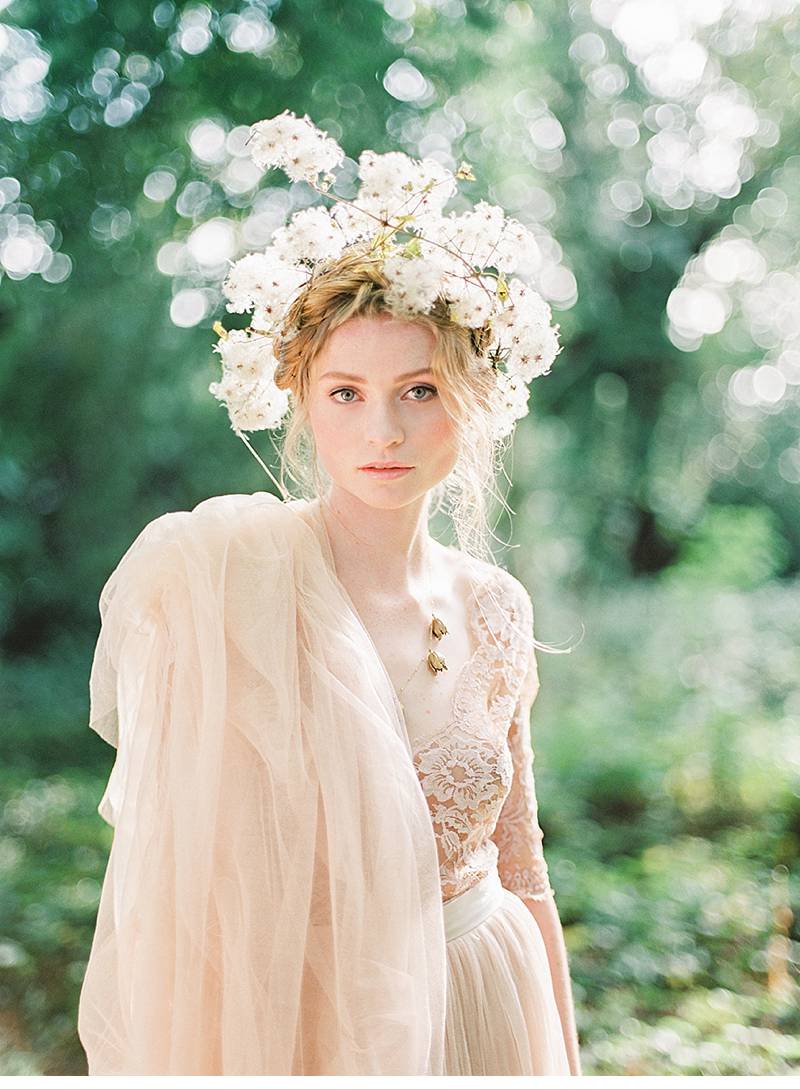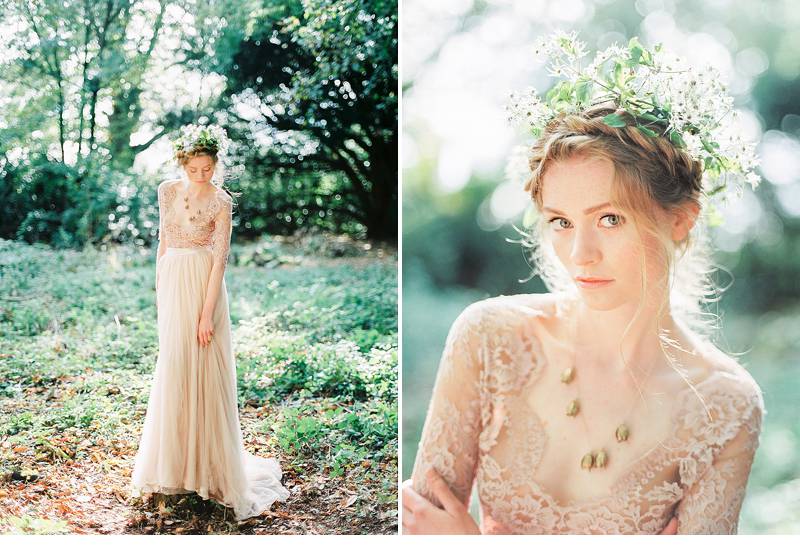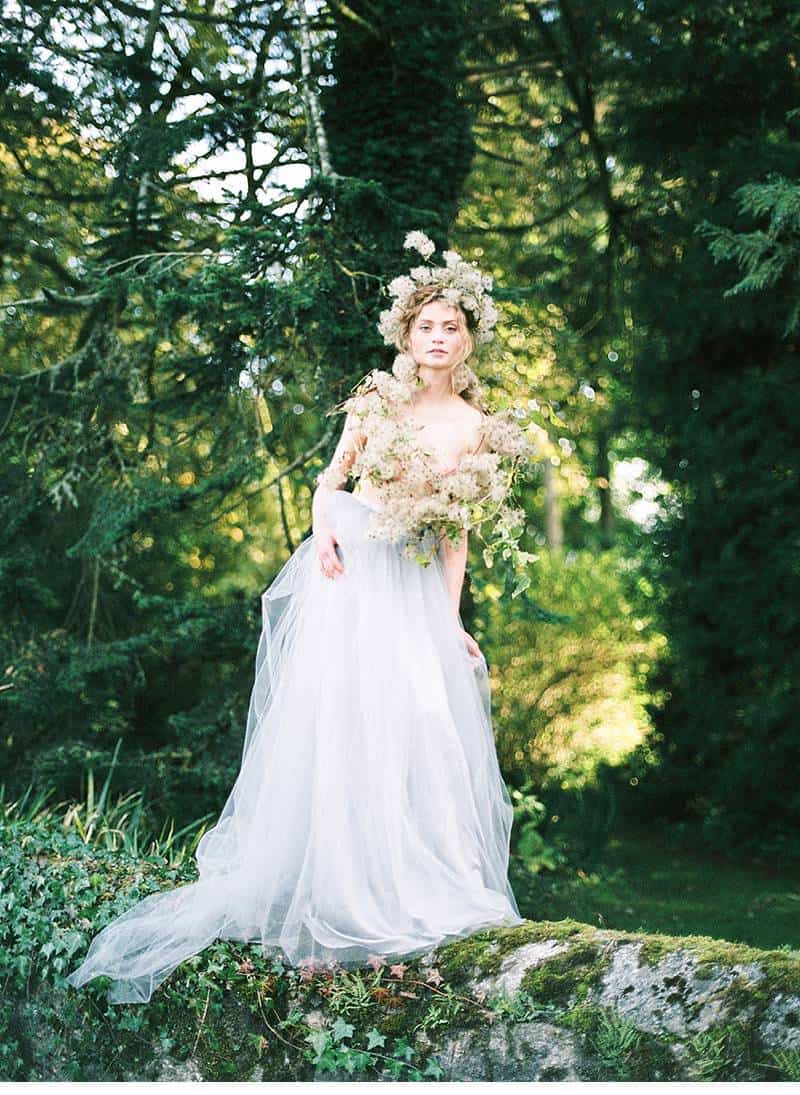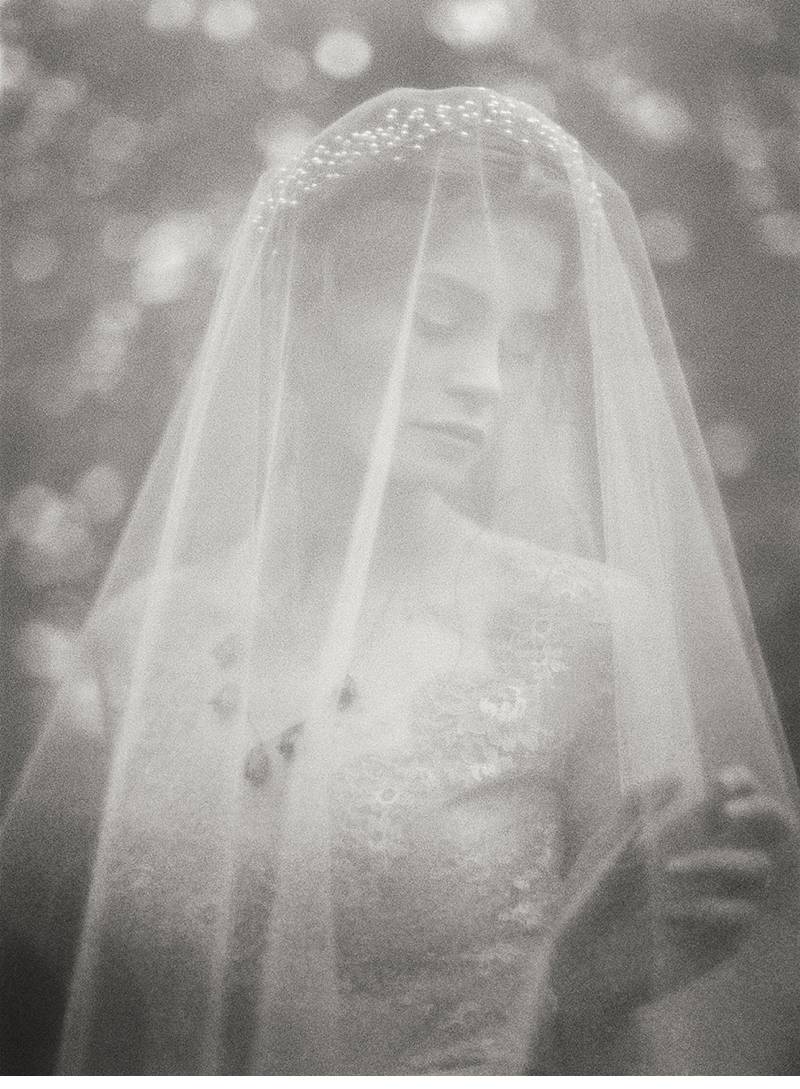 Aisling from Amy & Erich McVey on Vimeo.
PRODUCTION, CREATIVE DIRECTION & STYLING: Pearl & Godiva
PHOTOGRAPHY: Ashley Ludaescher Photogpraphy
GOWNS: Bespoke Tulle and Lace Creation for Pearl & Godiva by Emily Riggs, White Veil by Emily Riggs
BEADED HEADPIECE AND GREY VEIL: Melinda Rose Design
HAIR STYLIST AND MAKE-UP ARTIST: Lora Kelley
FLORALS: Sarah Winward of Honey Of A Thousand Flowers
JEWELLERY: Kristin Hayes Jewelery
STATIONERY: Stephanie Fishwick
LOCATION: Lisnavagh House and Gardens, Ireland
MODEL: Aisling at Morgan The Agency
FILM DEVELOPED AND SCANNED: Carmencita Film Lab
SUPER 8 VIDEO: Amy McVey