The Versatility of a Modern Bride
Today we have a very special story for you: with her fascinating pictures Tetiana Photography tells you all about the versatility of bridal styles today.
Her story is about unique looks, fragrant accessories and however an unforgettable appearance: "We were striving to put together a session that feels modern and fresh, yet romantic and feminine; create something that would inspire modern brides to be a little bold and different."the photographer told us.
Saying we, she refers to her team, which included floral designer Bonnie from Petal and Posy. She was the one literally sitting on the source of inspiration:"Our main inspiration sources were gorgeous spring blooms, fashion walkway designs and an image of a strong modern woman. I really wanted to pass a message that empowers any bride looking at the pictures." 
And they even succeeded on so many levels. First, quite obviously, with the help of the fantastic stationery of The Fancy Cat Studio: "I believe, the stationery is the statement piece of session. It sets the mood for the whole shoot and sends a very beautiful clear message through the quotes we picked and the words that are entwined in the illustration."  
And then there is this subtle but no less striking way of emphasizing diversity and changeability. Optical. Through different styles."To achieve that modern romantic feel we've used very minimalist A la Robe gowns and complemented them with lush floral arrangements, a more romantic hair and makeup for one model and a bolder modern look for another model. I believe the mix of styles shows how much fun you can have when designing a wedding and how different the whole thing can feel depending on the smallest differences."   
In summary, Tetiana Photography wants to inspire you to be brave and experiment to find your own personal wedding style. Great statement!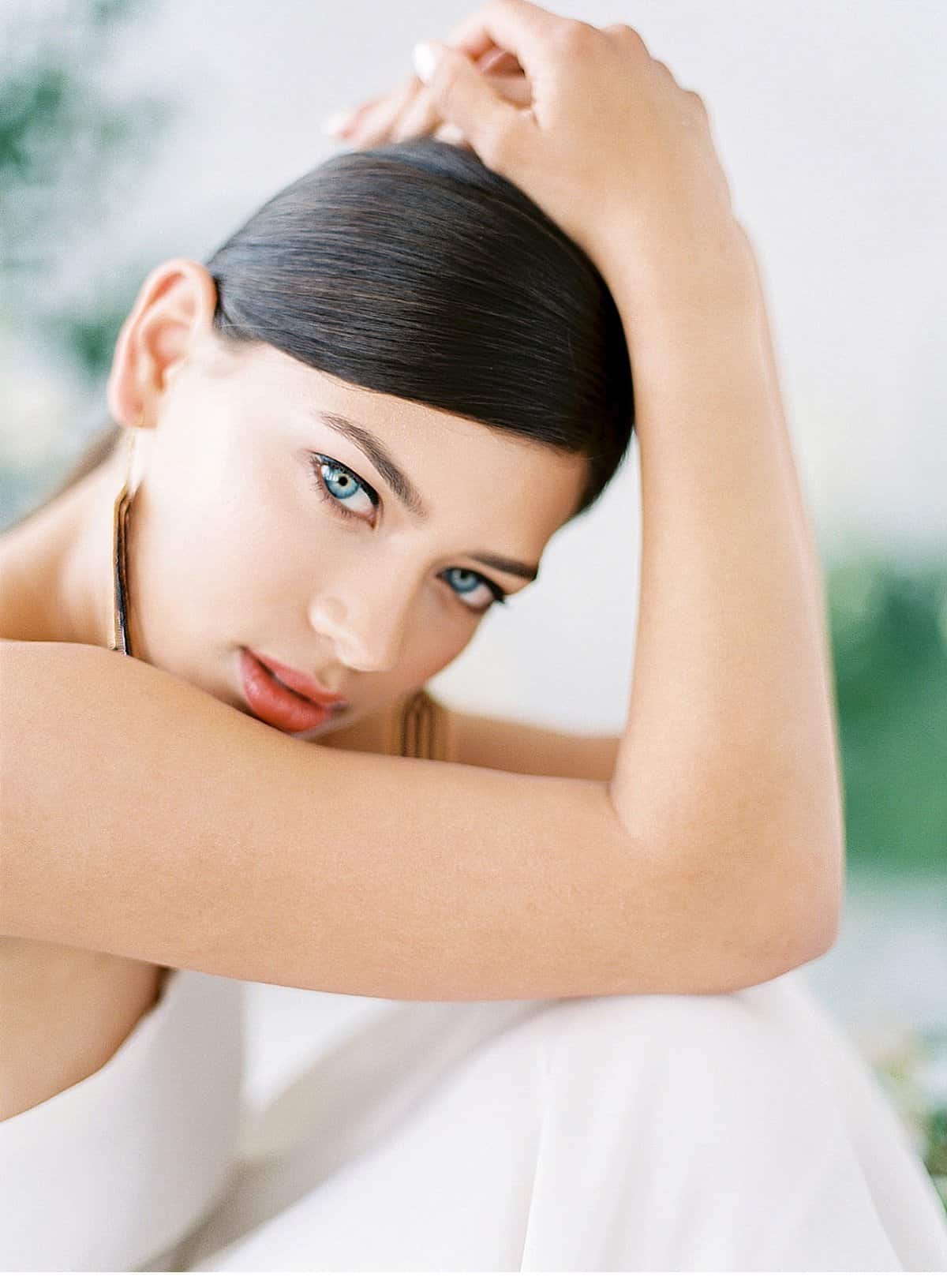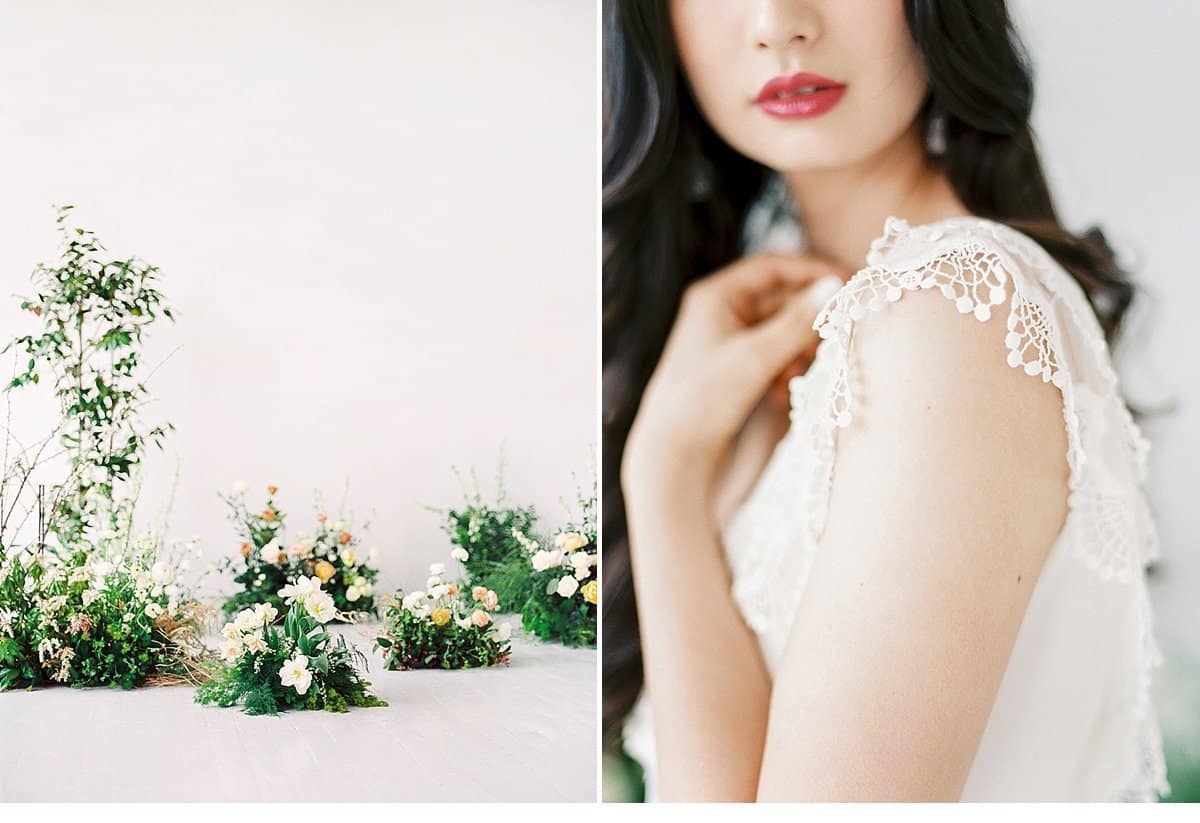 PHOTOGRAPHER: Tetiana Photography
FLORAL DESIGNER: Petal and Posy
CALLIGRAPHY AND ILLUSTRATION: The Fancy Cat Studio
GOWNS: A la Robe via The Dress Theory Seattle
HAIR & MAKE-UP: Jen Lagers
MODEL: Soli and Abigail via SMG Models