Three hazelnuts for Cinderella – The conversion
Sometimes we can hardly believe with how much enthusiasm, creativity and talent impressive wedding service providers convert great ideas into a beautiful paradise of pictures.
With this Shooting Petra Hennemann of Schokolinse let one of her biggest dreams come true – she loved the fairytale of Cinderella since she was a little girl.
Everyone knows it from their childhood: the story of a poor girl who gains the princes´ heart with her courage, cheekiness and a little bit of magic to turn into a pretty princess.
Isn´t it every womans´ dream to become a gorgeous princess some day?!
That´s how this heart-warming fairytale began: with hazelnuts and feathers as charming details.
The idea was to assemble the fineness and classiness with the poorness and simplicity of the story to show the contrast between Cinderella and her prince.
The main detail of the conversion is the hazelnut, which plays an important role in this story. Just like the feathers that remind us of Cinderellas feathered friends: the pigeons that help her to sort lentils and peas over and over again, or the owl Rosalie that cares for the girl and encourages her to open the magical nuts.
"The cheeks are soiled with smut, but it isn´t the chimney sweeper. A little hat with feathers, the crossbow over his shoulder, but it isn´t a hunter. A silver dress for the ball, but it isn´t a princess."
Who is she? A young woman who turned into a princess and then found the love of her life.
Lots of love for details and perfect planning were necessary to create this dreamy world of fairytales.
We lay back and enjoy these breathtaking pictures shot by Petra Henneman of Schokolinse and the many ideas Sonja Neubert of Trauwerk had. It´s an exciting expedition into a world full of romance and inspiration.
Translation: Marina Jenewein
Wir bedanken uns sehr herzlich bei Katja Rammer von Ewalis, die uns mit ihren wunderschönen bewegten Bildern in das süße Märchen von Aschenbrödel eintauchen lässt.
Drei Haselnüsse für Aschenbrödel – Die Verwandlung from Ewalis Emotions on Vimeo.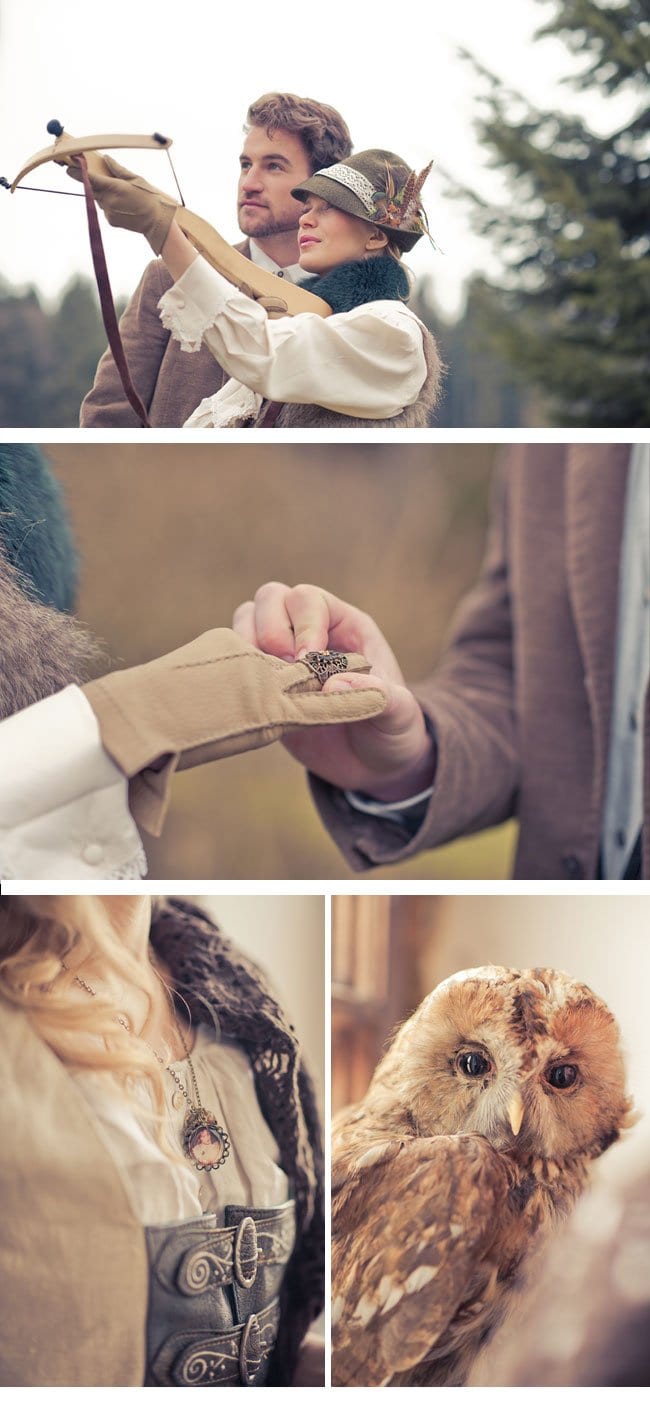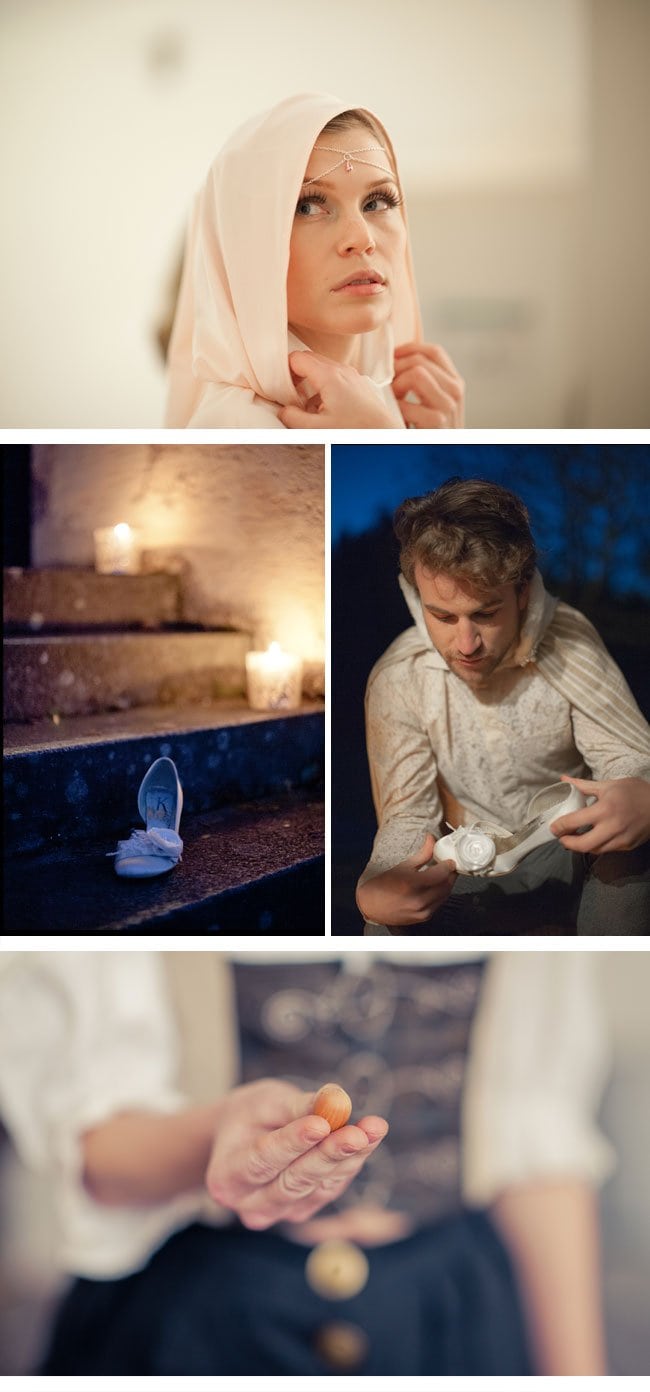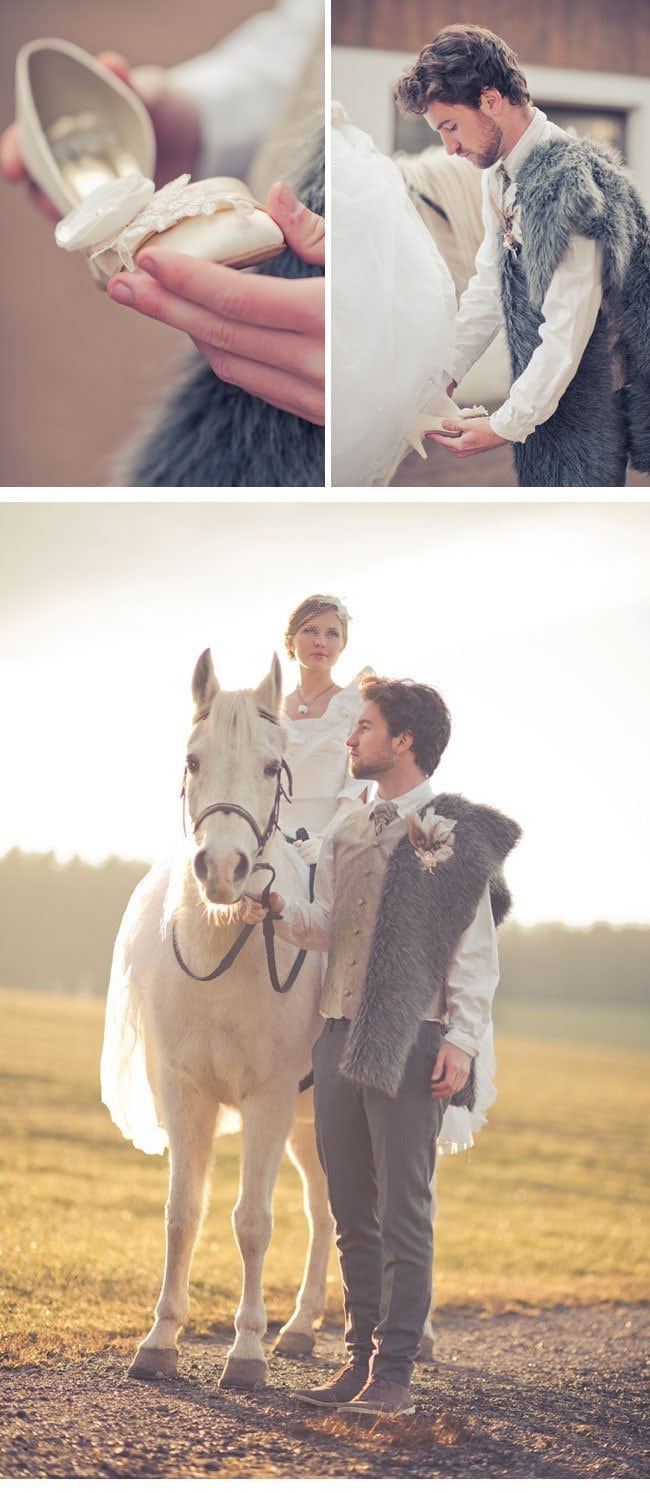 IDEE, FOTOGRAFIE UND ORGANISATION: Petra Hennemann von Schokolinse
KONZEPT, PLANUNG UND DEKORATION: Sonja Neubert von Trauwerk
HAARSCHMUCK, HUT UND HAARACCESSOIRES: Kido Design
STYLING, HAARE UND MAKE-UP : Hajs Ajs
VIDEOGRAFIE: Ewalis
FLORISTIK: Das blühende Atelier
PAPETERIE: K.Grebe
LOCATION: Gut Sonnenhausen
MODELS: Kasia, Martin Holzner
EMPFOHLEN IN UNSEREM SCHATZKISTCHEN
Trauwerk Kido Design