Timeless Bridal Inspirations in Shades of Grey
The poetic images of the fine art photographer Anja Schneemann show us how only a graceful wedding dress can bring out the many facets of a bride.
With her feeling for the right moment and the sense of aesthetics, she captured every single one of them when, together with a great team, when she honored the s Bel Etage of the Osteiner Hof in Mainz with this extraordinary styled shoot.
"The team immediately fell in love with the incredible airy and delicate wedding dress by Rara Avis which sparked our imagination." the photographer told us excitedly. "So we dove right in and created a variety of looks for the bride:
 The Goddess for the ceremony, the modern socialite for cocktails and The Grande Dame for dinner and party."  
Filigree, fragile and light as the dreamlike dress, the rest of the timeless overall piece of art presents itself. Matched by the stylish ambience and the subtle elegance of the premises, event designer Jessica Fernandez from Oh Wie Fein and Cécile Kotsch von Bonjour Paper proved her distinctive instinct and conjured up an appealing Table for Four and other exciting highlights.
"To match the beauty of the elegant stucco ceilings, the coffered French doors and the light oak parquet floor, we kept a harmonious neutral color palette: ivory, light grey, white with a hint of gold, which could be found in many details: from the cake decorated with delicate sugar blossoms by Cupolicious K  to the gracious gold calligraphy for the place cards from Bonjour Paper adorned with sheer silk ribbons." 
With strong pink accents only the floral design by Mari Neuschitzer of Nosioko stepped out of line, but caped the whole concept off.
As we said, a total piece of art in which all parties impressively showed why they belong to the best in their industry. Just like wedding photographer Anja Schneemann,, who proudly lets us participate in this special shoot now.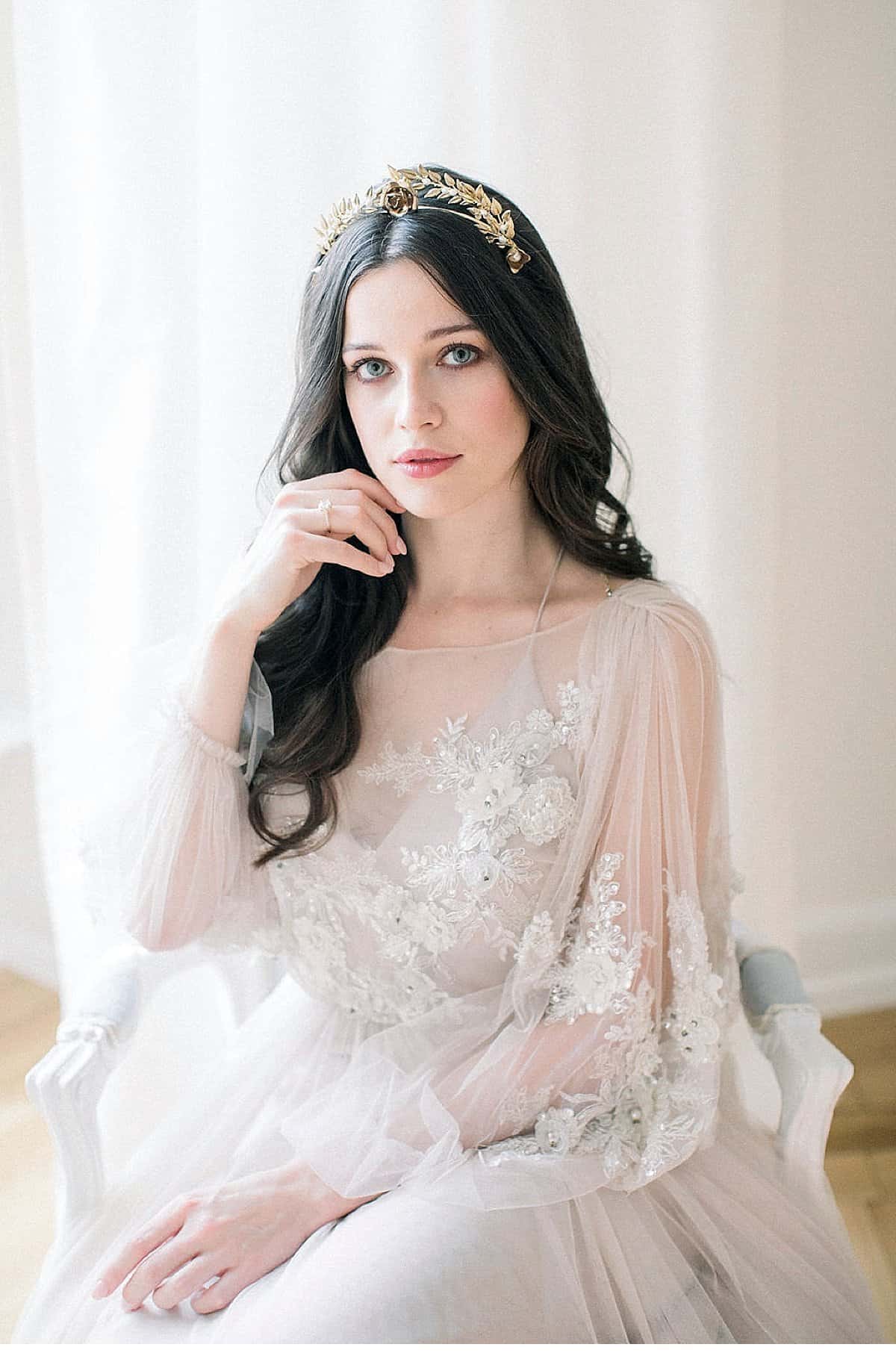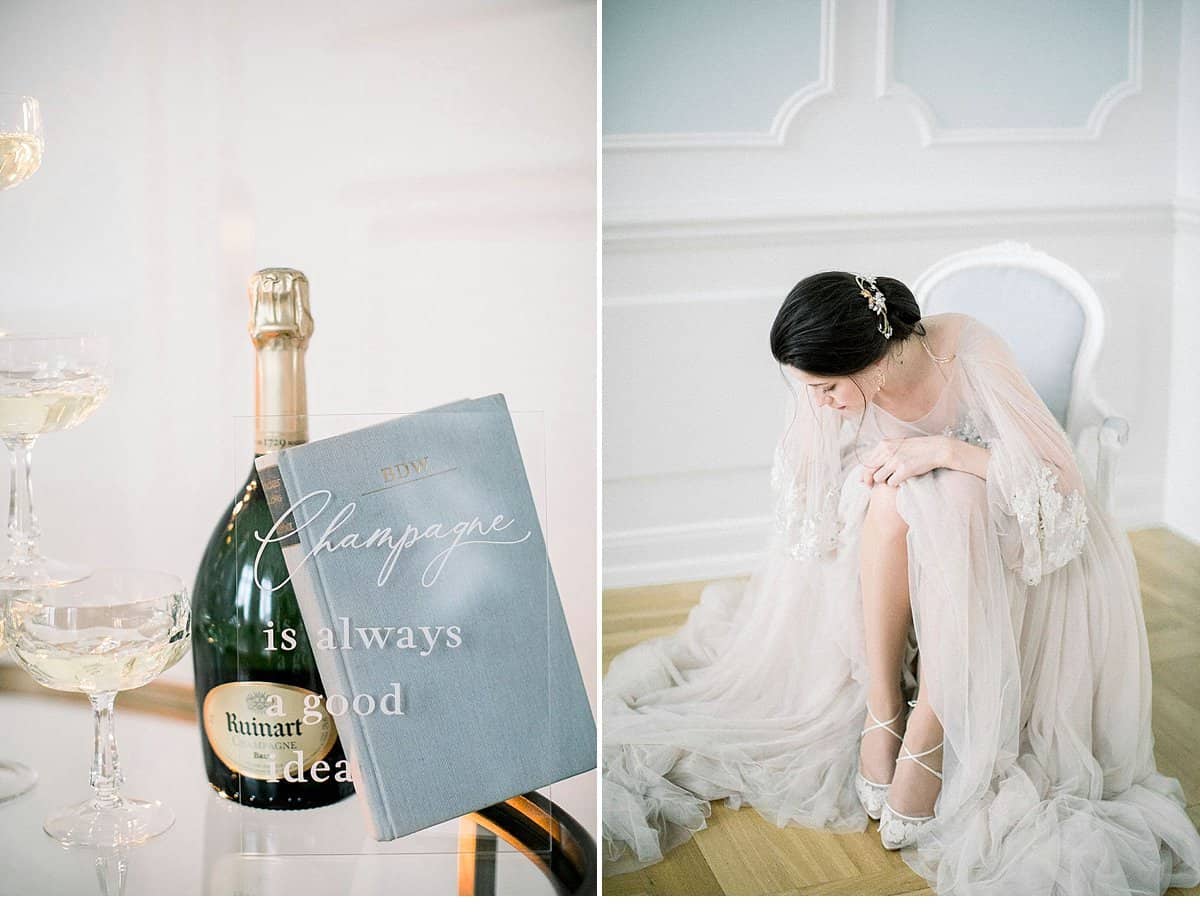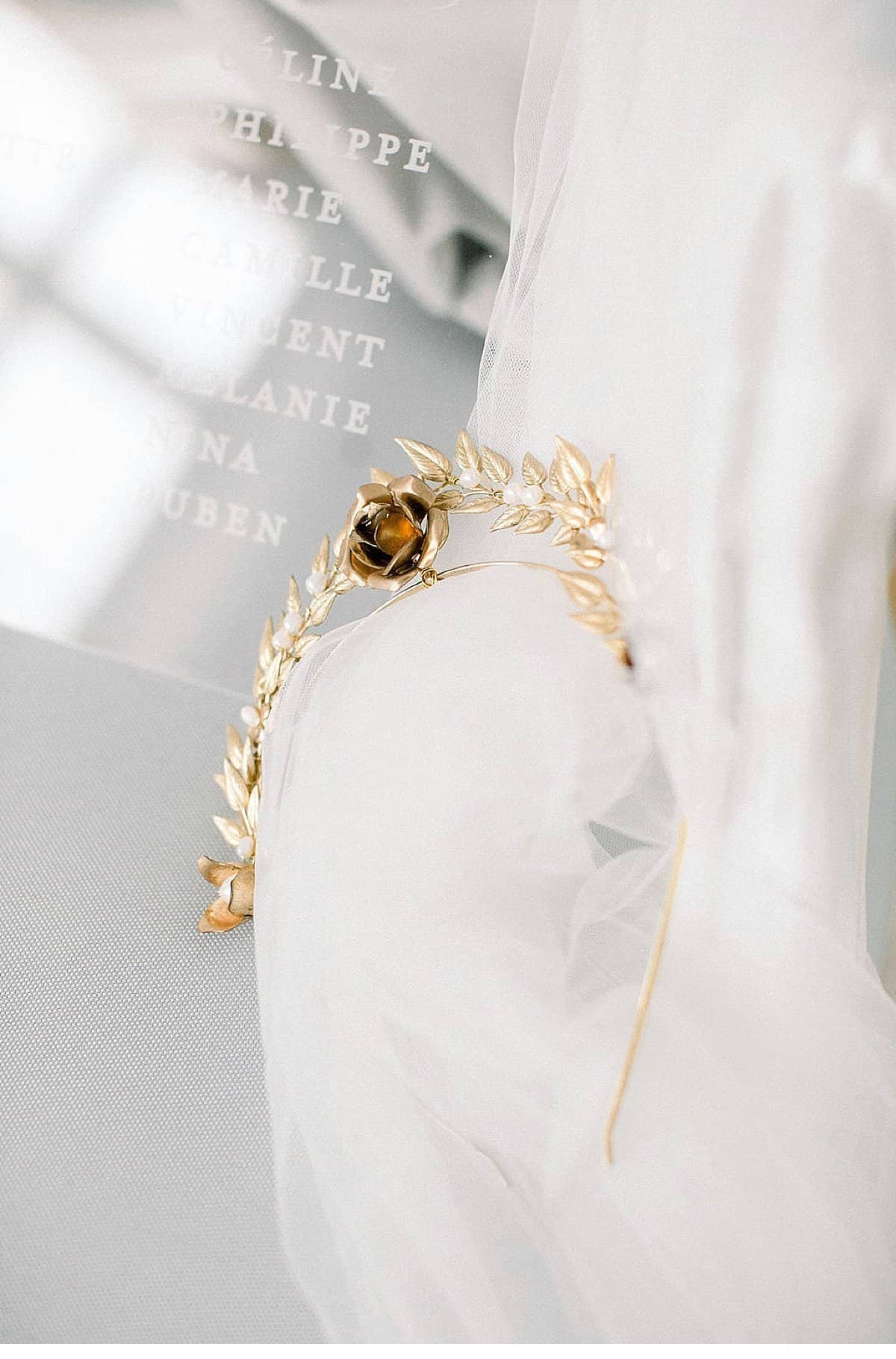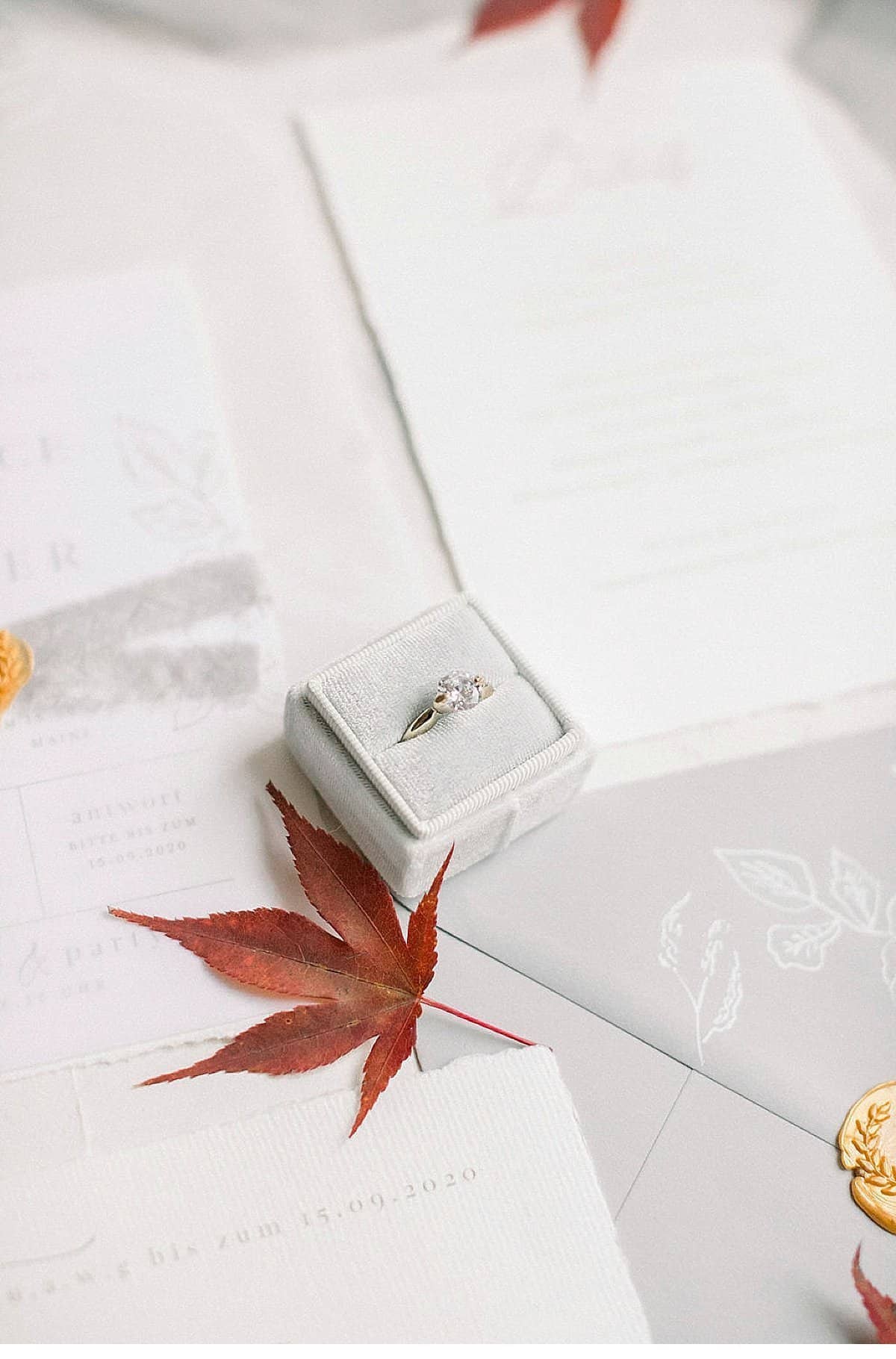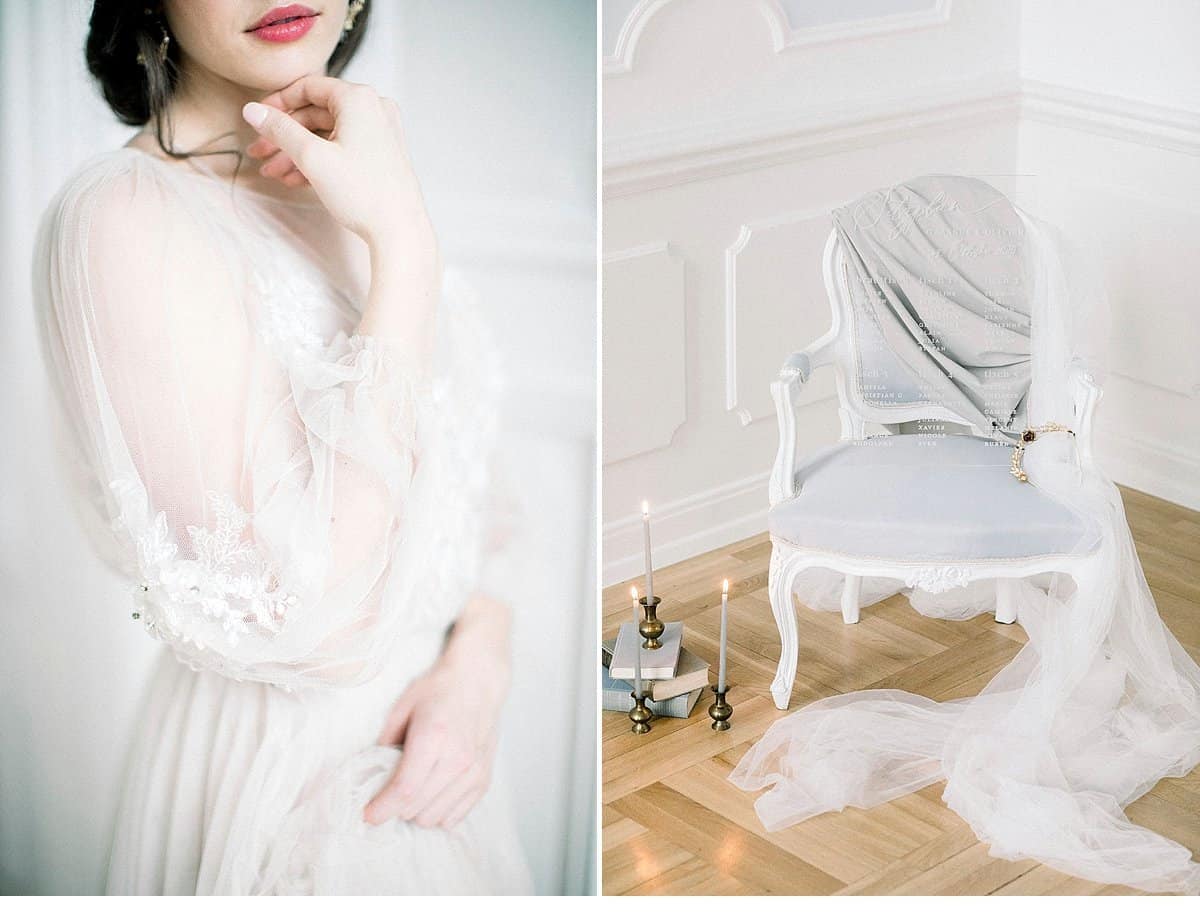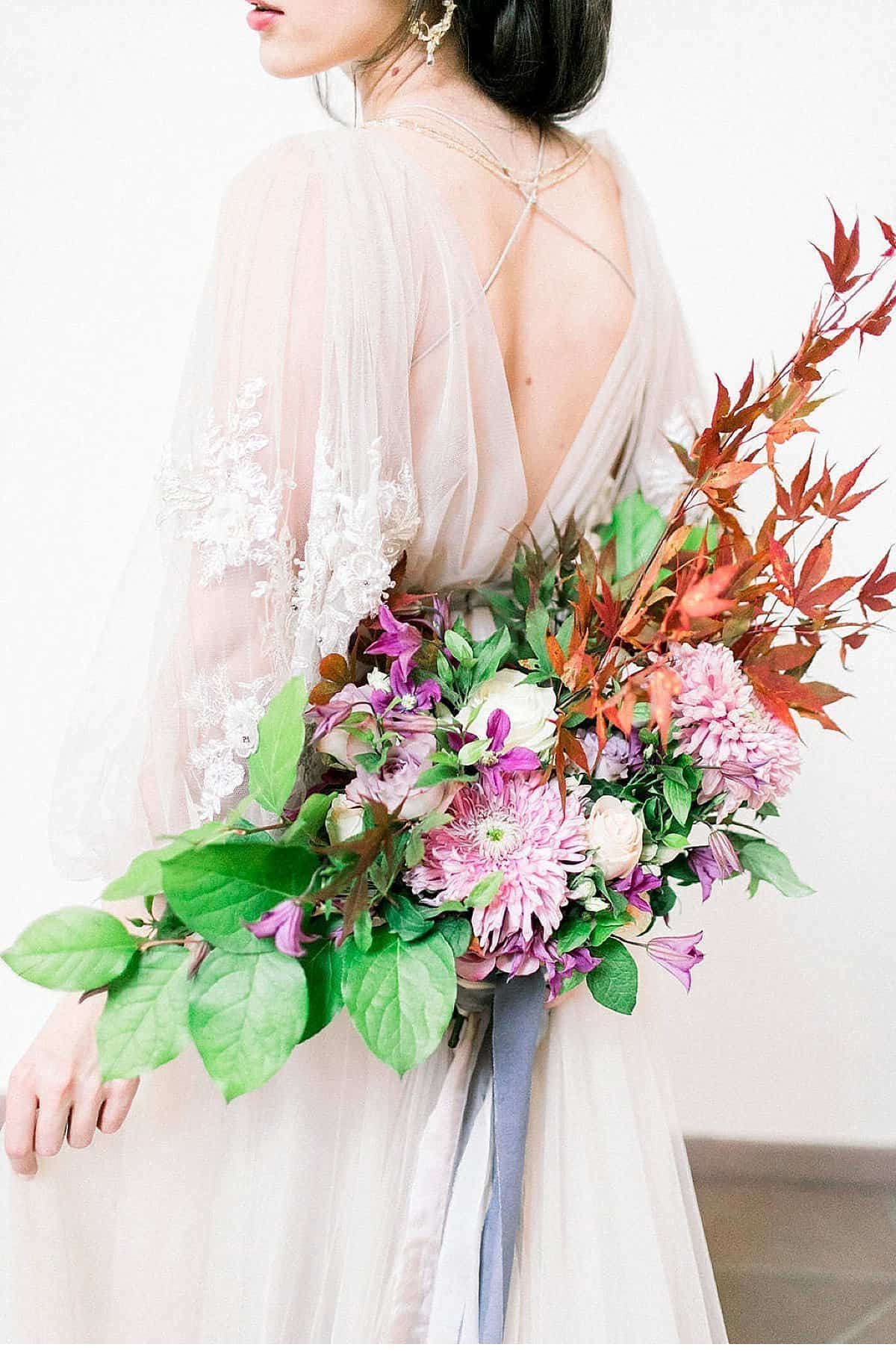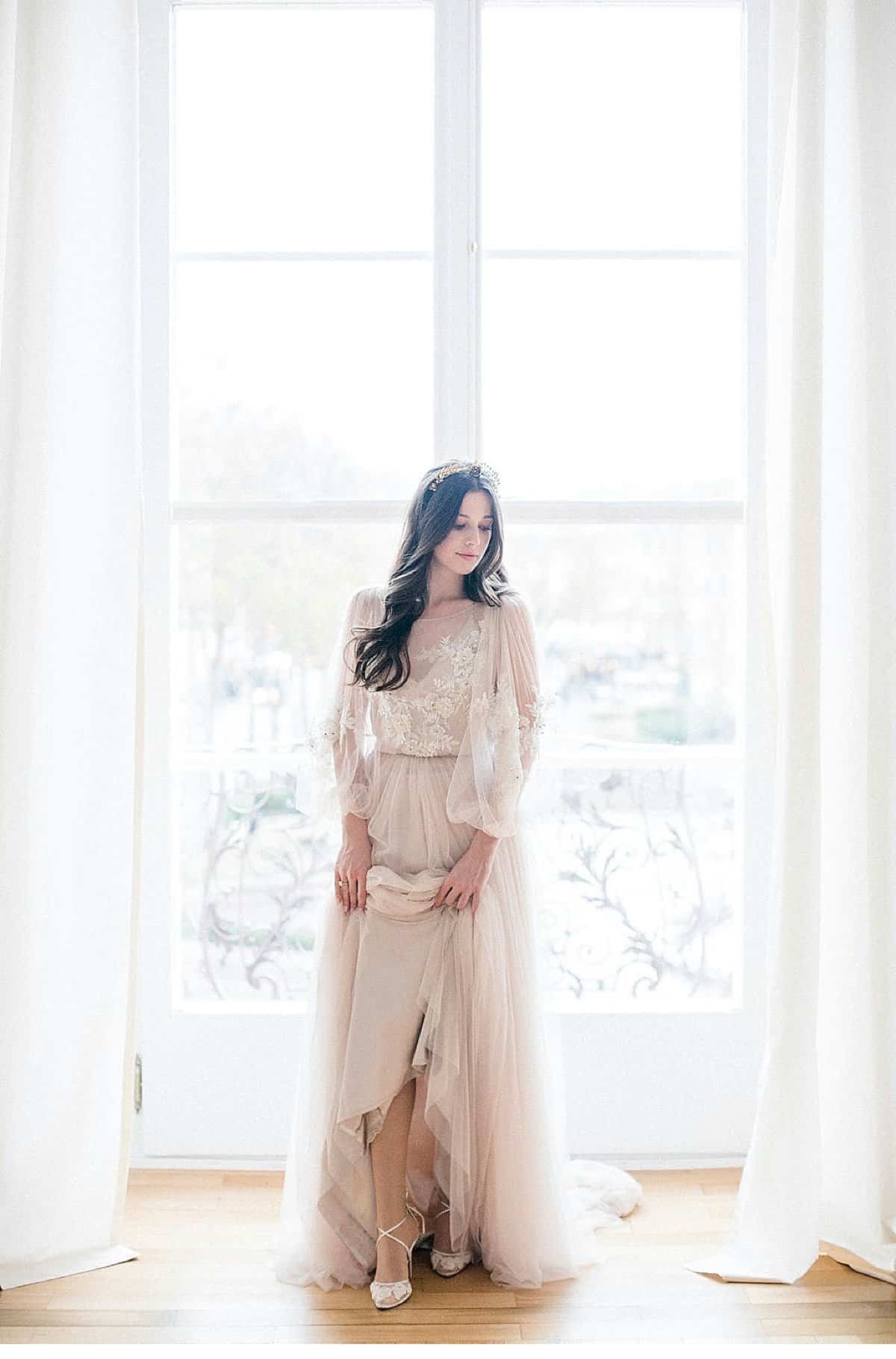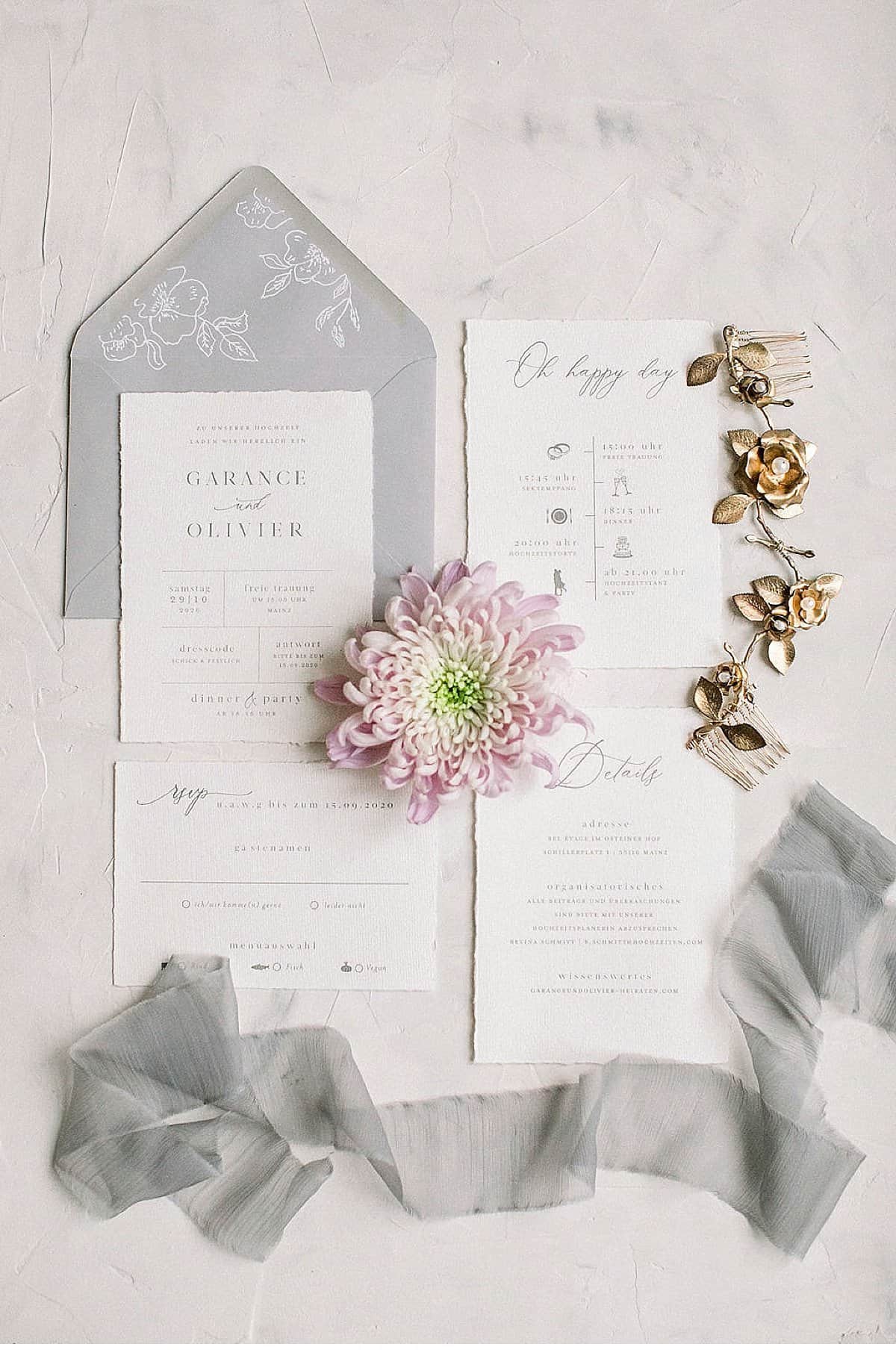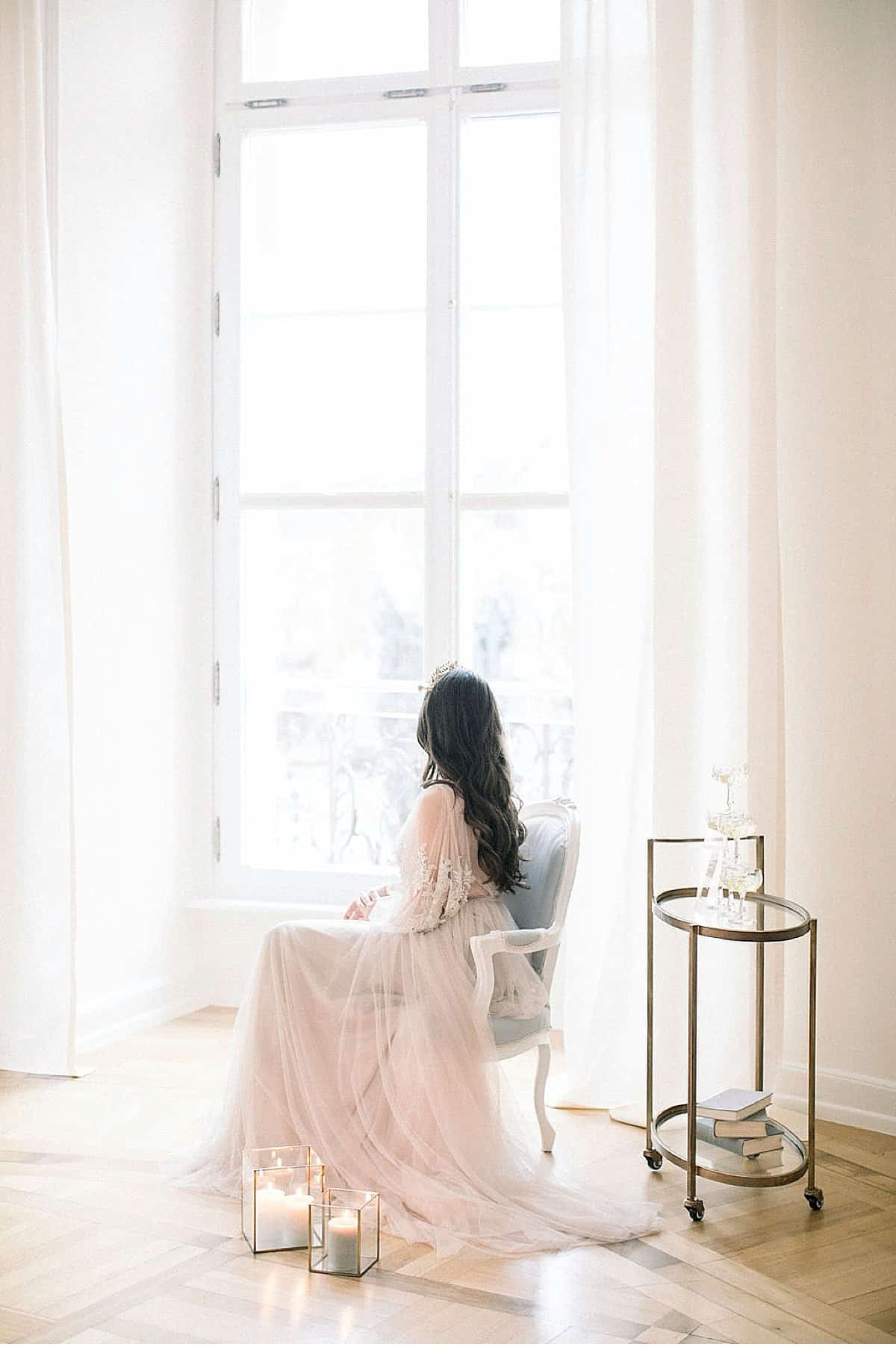 Photography: Anja Schneemann
Concept, Planning & Stationery: Bonjour Paper
Deco & Rentals: Oh Wie Fein
Venue: Bel Etage im Osteiner Hof
Wedding Dress: Rara Avis
Bridal Boutique: I am Yours
Makeup Artist: Sonja Noé
Florals: Nosioko
Bridal Shoes: Bella Belle Shoes
Headpiece & Earrings: So Hélo Bijoux
Wedding Cake: Cupolicious K
Clear Acrylic: Dr Grazer & Co
Film Lab: Mein Film Lab
Model//Muse: Julia