Timeless elegance at Chateau de Tourreau
If you close your eyes and think of Provence, you will see hilly landscapes stretching seemingly endlessly, idyllic vineyards blossoming close together, and dense olive groves carrying the scent of their fruit out into the world.
Majestic, with all its splendor, the Chateau de Tourreau served as a bespoke setting for glamorous wedding inspirations arranged by the Wedding Planners of 2 Oui pour 1 Nom for the workshop of Jeremie Hkb and Christelle Naville with much love and sense of beauty and elegance.
Fine Art Photographer Véronique Chesnel captured this diverse world of inspiration in a stunning way in beautiful images.
From Véronique Chesnel: "Château de Tourreau, a wedding venue for luxury weddings, is located near Orange and Avignon, in a paradisiacal garden of 16 hectares, with a beautiful French garden, ancient cypresses, a beautiful fountain, a swimming pool and a consecrated chapel from the XVII century.
The whole team designed this style shoot around the traditional symbols of Provence, using both modern elements with bright colors and a classic atmosphere with the timeless, soft and delicate tones of flowers.
Our beautiful bride wore a unique white dress designed exclusively for her in a French spirit with a plunging neckline that showed off her cleavage in an elegant and sophisticated way."
A beautiful concept tells of romance, fragrant floral bouquets by Laurent Renucci – Flowers by R  of timeless elegance and an elaborate Sweet Table by La blonde et le barbu tempts with sweet delicacies. A vintage car driven up in style completes the impressive overall work of art.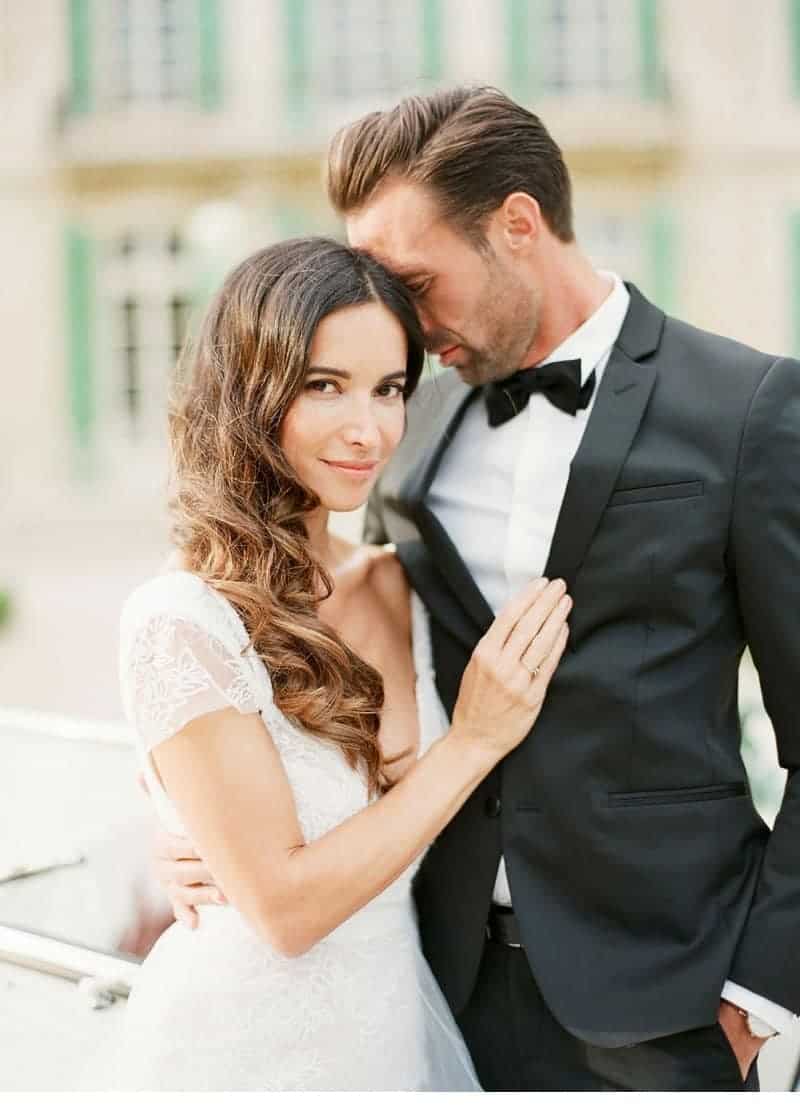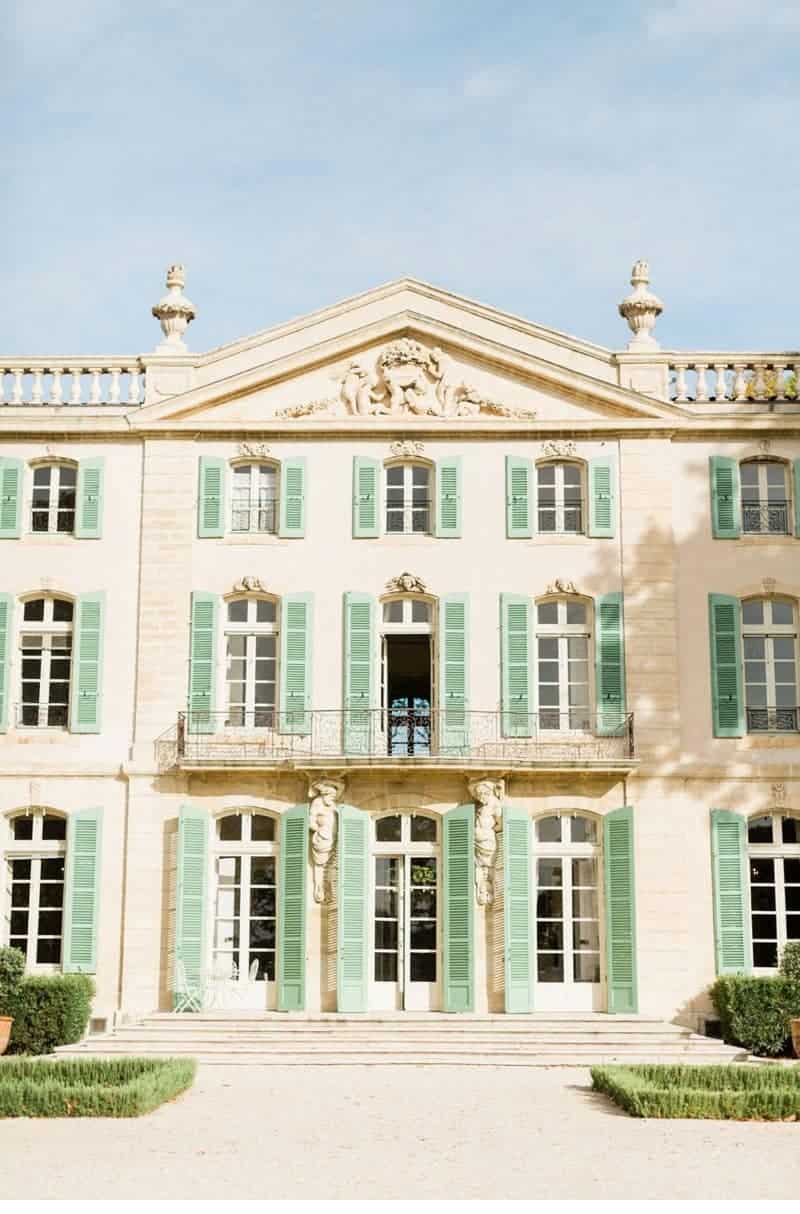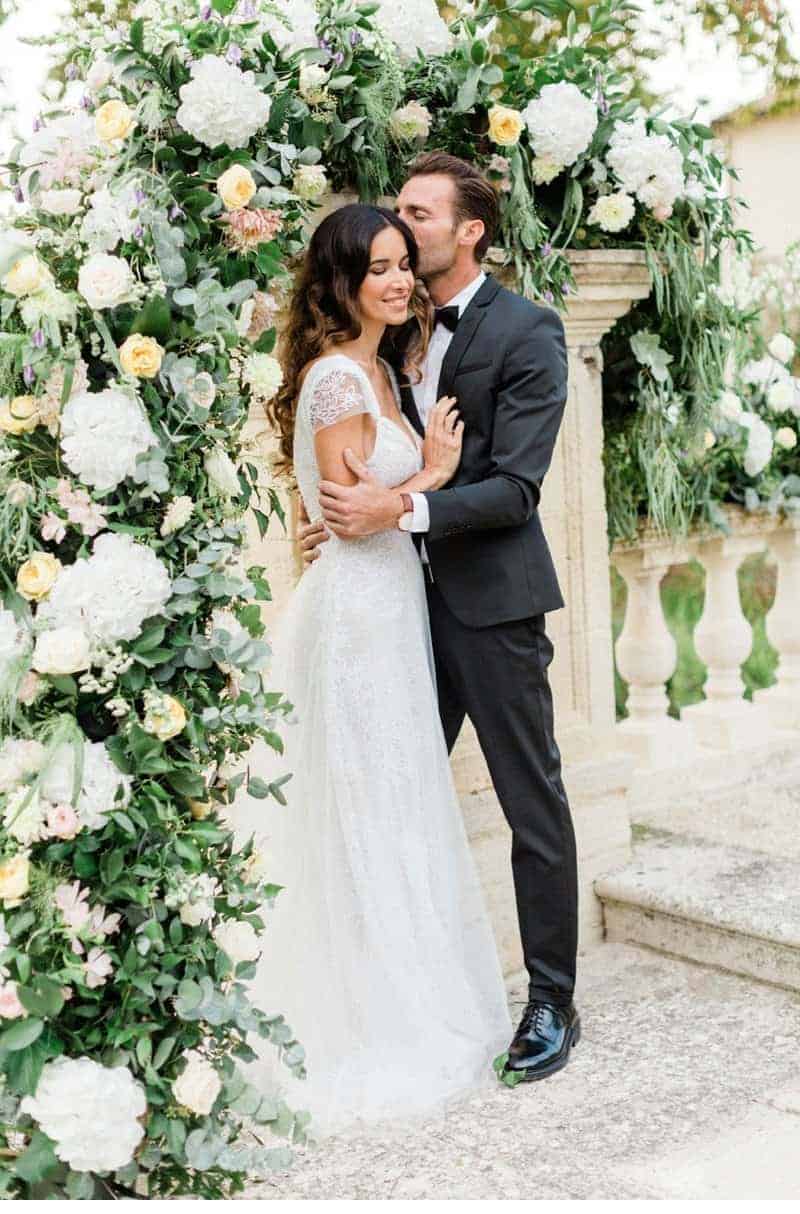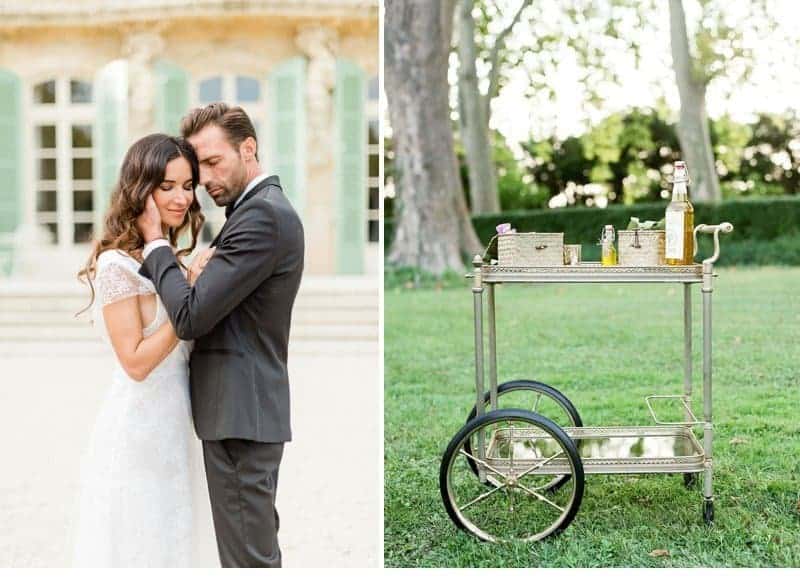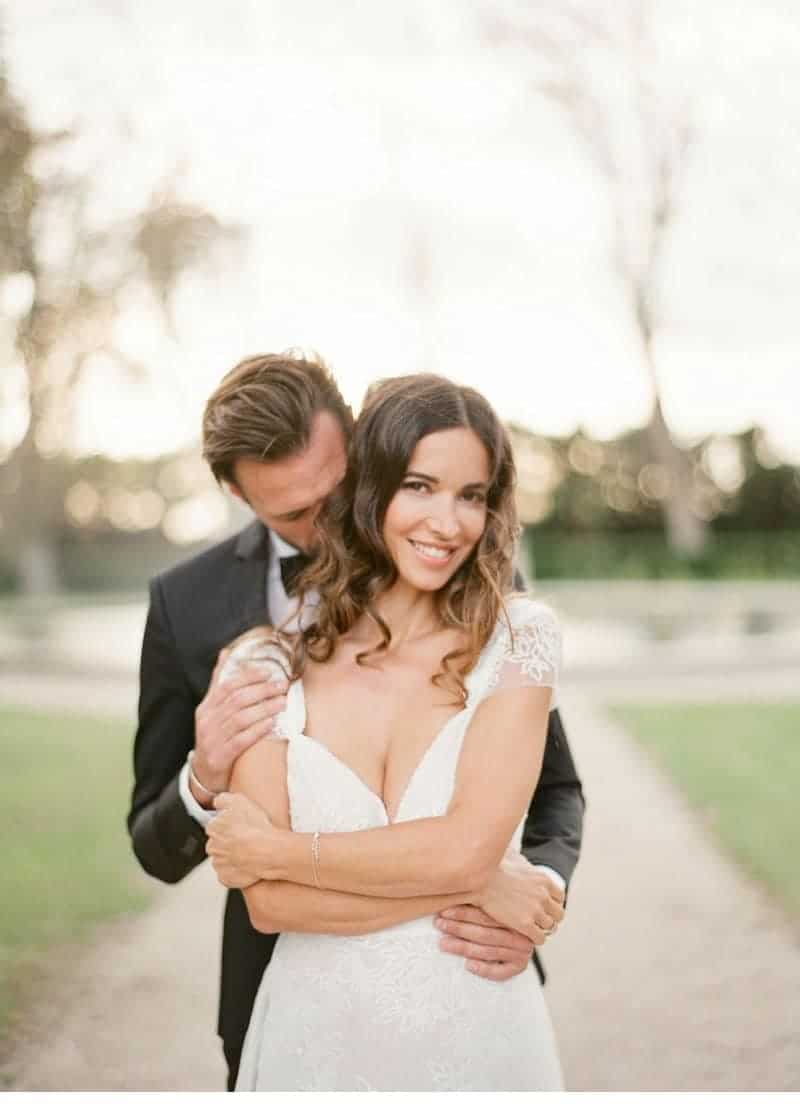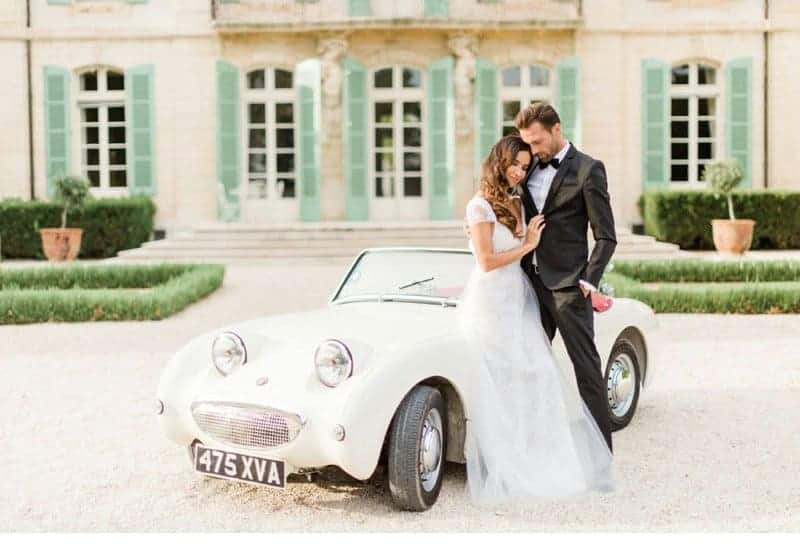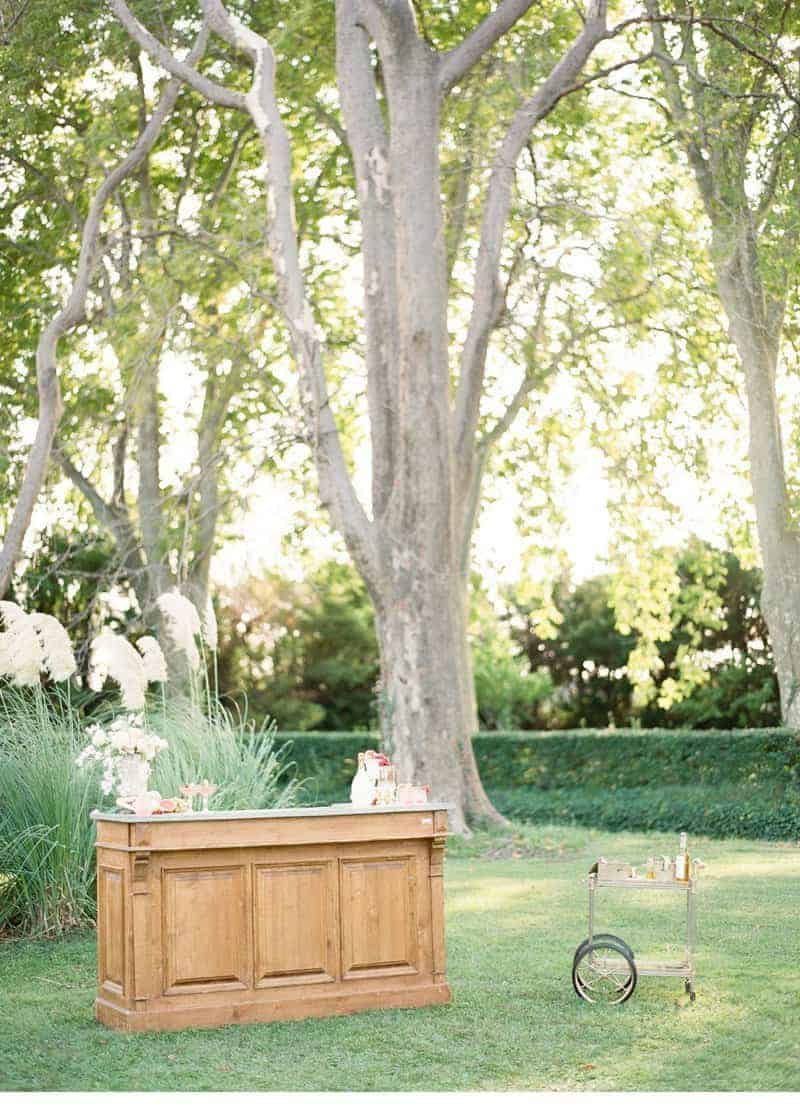 Wedding Planner: 2 Oui pour 1 Nom
Photographer: Véronique Chesnel
Host: Jeremie Hkb and Christelle Naville
Venue: Chateau de Tourreau
Wedding Designer: La blonde et le barbu 
Coordination Worshop: M agency wedding
Wedding Dress: Marion Fera
Floral: Laurent Renucci – Flowers by R
Stationery: Promesse graphique
Wedding Cake: Les délices de Gladys
Rentals: Provence Classics
Jewerly: Sarah Aime Atelier
Décoration and dishes: Joli Bazaar
MUA: Manon Lagadic
Furniture: Be Lounge