Timeless elegance at the Abbaye Royale de Fontevraud
This exciting editorial, captured in stunning film footage by Yann Mignonet and video footage by Sandy Cluzaud, tells the story of an expatriate couple, Sarah and Charles, searching for a wedding venue that combines French gastronomy, culture and tradition with sophistication.
Wedding planner Charlotte Poésie staged elegant and modern wedding visions, which she arranged with a keen sense of aesthetics and details. The arguments are stylish, playful and artistic.
From Sandy Cluzaud: "For this inspiration of Anne de Lafforest, we wanted a couture wedding, timeless elegance and at the same time focus on modernity, in a magical place that also knew how to renew itself, with a strong architecture, free of any superficiality.
Many of our foreign brides and grooms come to France to enjoy exclusivity. The Royal Abbaye Royale de Fontevraud is a thousand-year-old and exclusive place that offers all this richness, especially with the menu of Thibaut Ruggeri, a dedicated star chef.
The artistic direction designed by Charlotte Poésie is based on a palette of black, white, gray, beige and gold, timeless and pure colors and a strong graphic style that plays with curves and straight lines, both in the architectural elements and in the details of the decor, such as the furniture with the emblematic chair by Kartell or the stationery created by Prune & Sybille.
Contrast this with the wild, untamed floral design by Atelier Aimer, which reflects the delicacy and magic of spring, the sinuous explosion of life and its renewal.
We opted for a chic and classic outfit, with a tuxedo and bow tie by L'Apiéceur to highlight the three new creations by Anne de Lafforest, such as a strapless dress in French jacquard with a matching coat with xxl sleeves and a sheath dress in Calais lace with a stunning halter neck. A perfect combination.
Anne opted for absolutely elegant accessories, between XXL creations by Anita Berisha from Printemps Mariage and Nah Clay. The engagement ring, with modern lines highlighting a central cushion-cut diamond of 0.80 carats, is a strong jewelry creation by Diamantissimo. And Laurie of Les Jolies Biches gave our bride a natural beauty makeover with fresh hues that accentuated her eyes and fair skin."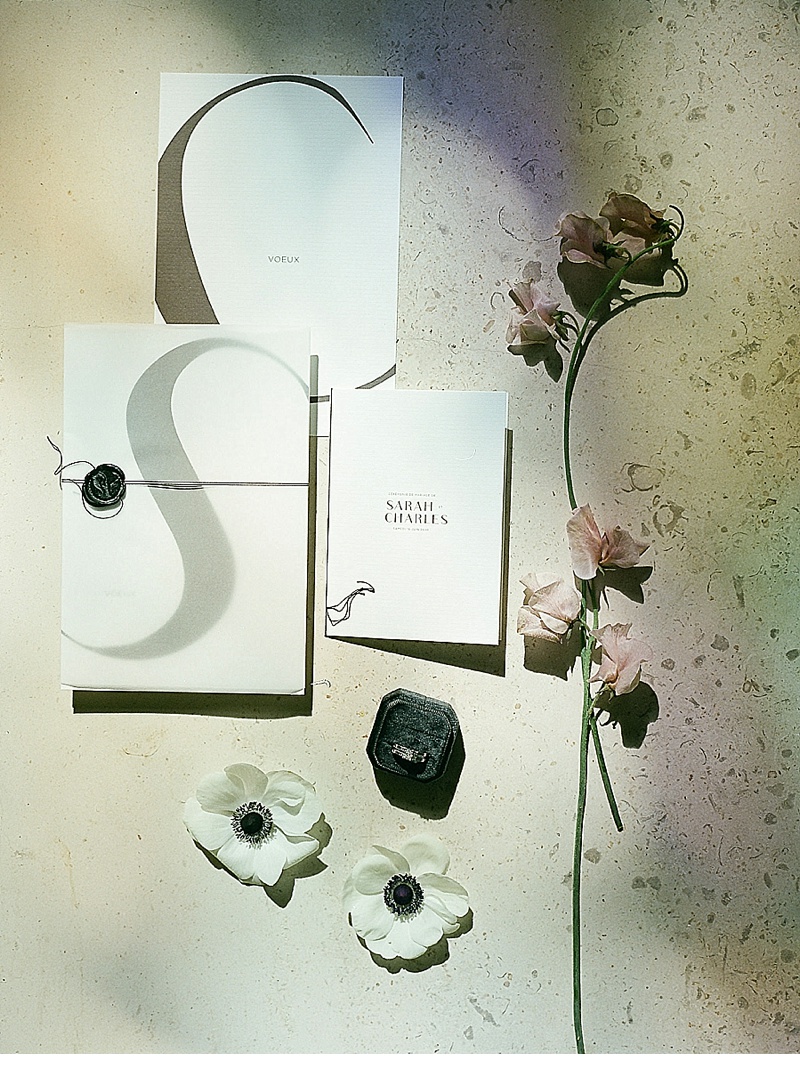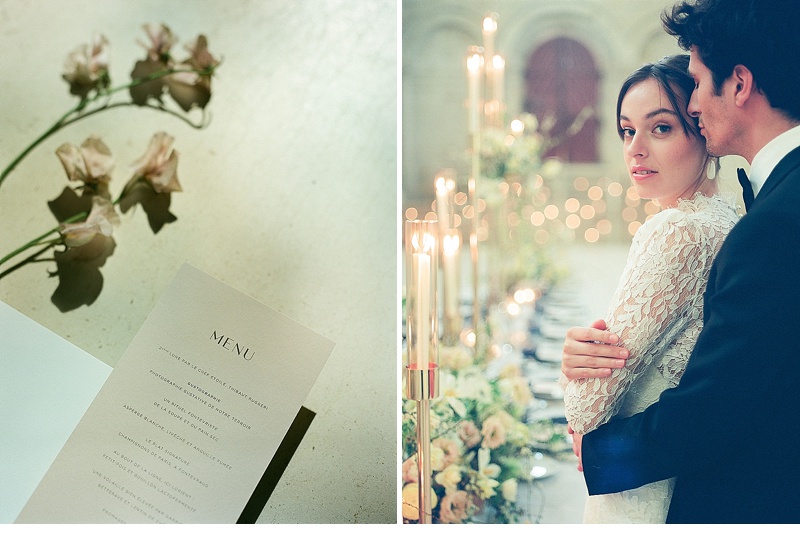 Artistic Direction, Organisation and Scenography: Charlotte Poésie 
Photographer: Yann Mignonet
Filmmaker: Sandy Cluzaud
Venu: Abbaye Royale de Fontevraud 
Hair and Make up: Les Jolies Biches
Dresses: Anne de Lafforest
Jewelry: Anita Berisha at Printemps Mariage and Nah Clay at Anne de Lafforest
Wedding band: Diamantissimo
Bridal shoes: Just Une
Groom suit: L'Apiéceur 
Flowers: Atelier Aimer
Table decor: Maison Options
Stationery: Prune & Sybille