Touching moments of love in Venice
Venice – imposing architecture, dreamy alleys, famous bridges.
Anyone who has ever visited this city knows its magical attraction, irresistible charm and captivating atmosphere.
Romanticism meets seduction, antiquity meets modern life. Baroque facades become silent witnesses, gently gliding gondolas become decorative supporting actors.
The main actors are My and Dominique, who celebrate their love in this magical city. Being in love, intimate embraces, tender kisses and moments of silence carry the viewer off into a world of deep feelings.
Let this enchanting couple and the picturesque backdrop cast a spell on us and let us glide into a dream of the touching world of Maddy Christina's pictures.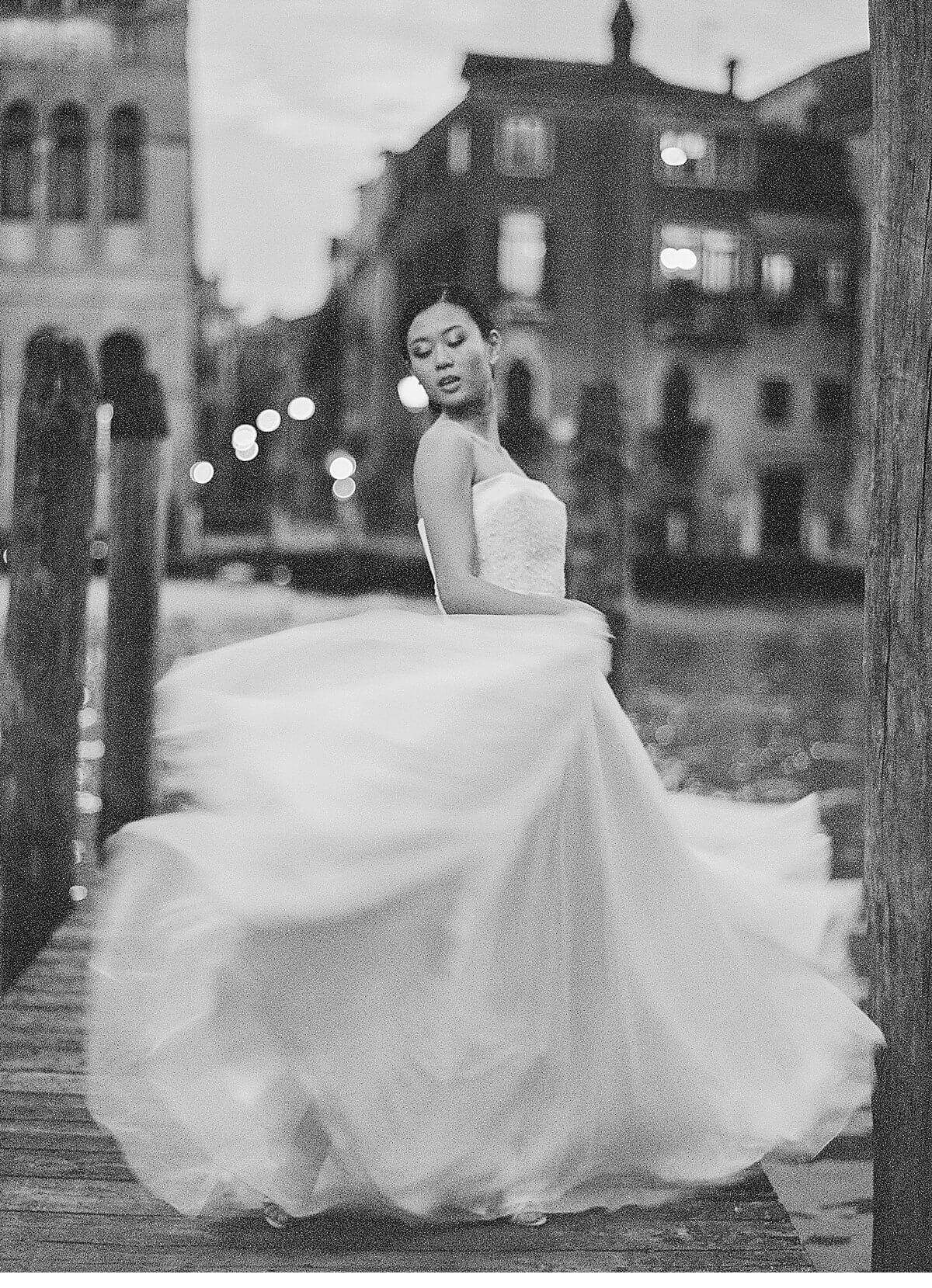 PHOTOGRAPHER: Maddy Christina
MUHA: Jamie Da Luz
DRESS: Christophe Alexandre Docquin
BRIDE & GROOM: My & Dominique