Tropical Beach Bride from Bali
If you are longing for tropical plants, hot summer days and turquoise-blue seas like us, then these bridal inspirations captured by Stepan Vrzala are just the thing for cold winter days…
Seconds ago you could see footprints in the sand, now there lays a precious sparkling ring. Seconds ago the white foam of a wave laid on these fine grains, now valuable hand-made stationery of PI Calligraphy spread around here.
We lift our view from the ground towards the sea and discover a beautiful bride. Carefree, she floats over the beach, lost in thoughts her eyes wander from the cliffs into the distance…
"Our team at Call Me Madame, a French fine art wedding planning agency in Bali, gets inspired by small details from our everyday life: the light in the morning over the island before the hassle of the traffic, the color of the sand right after the passage of a wave, the dramatic view from a cliff top in the south of Bali, the details and refinement of an ethereal dress. For this shoot, we gathered all these elements to create simple yet very delicate pictures with the very talented film photographer Stepan Vrzala, from Prague." the event stylists told us.
That explains why we recognize a great deal of attention to detail and dedication on the spectacular images here. Above all, one highlight was particularly important to the team: "We fell in love with the Duchess dress from Trulace Artistry: the light grey tone, the lightness of its tulle, the shape of the sleeves. Everything about it! We then decided to bring this stunning and very elegant dress to a wild environment, to play on the contrasts. Our florist Bloomz created a sumptuous bouquet, with blush tones. And as a final touch, we added the hand-died silk ribbons from Floralchemy."
In the end, it is the harmonious overall picture that enchanted us and was photographically captured by Stepan Vrzala in such a wonderful way. See for yourself and you will know what we are talking about…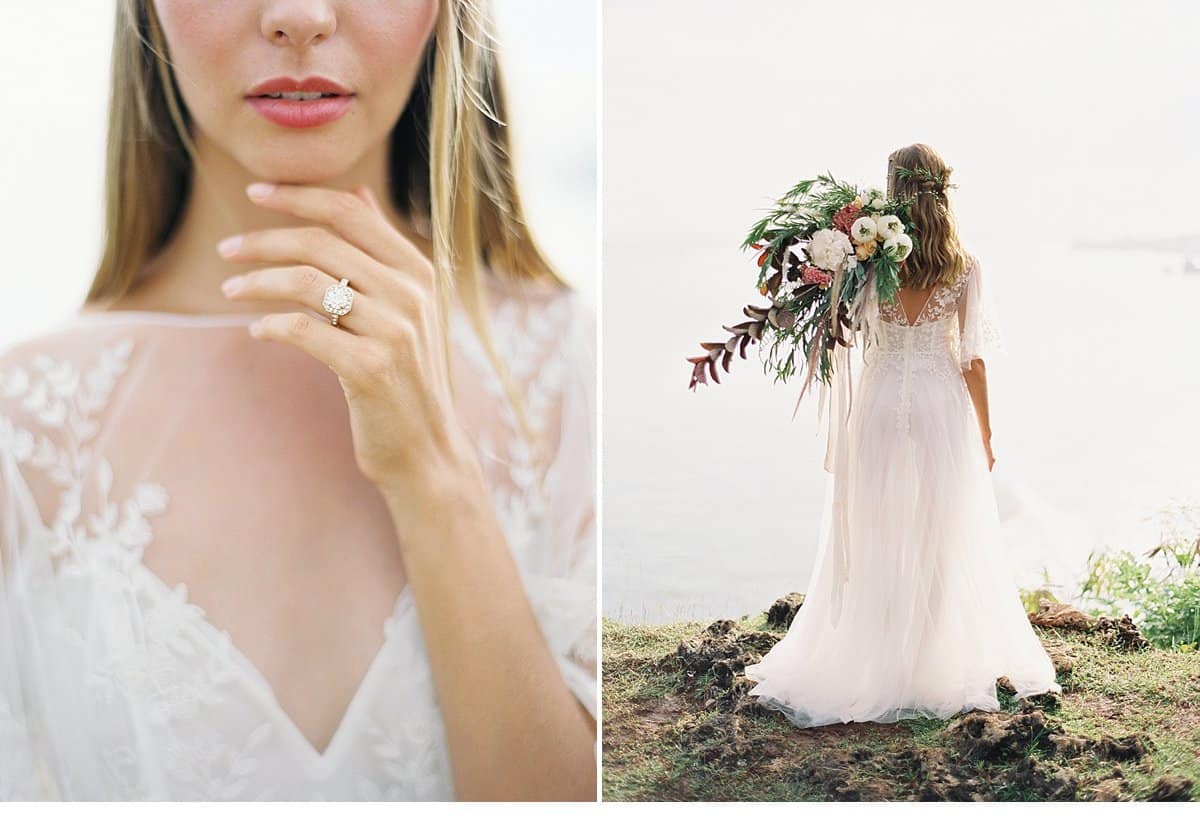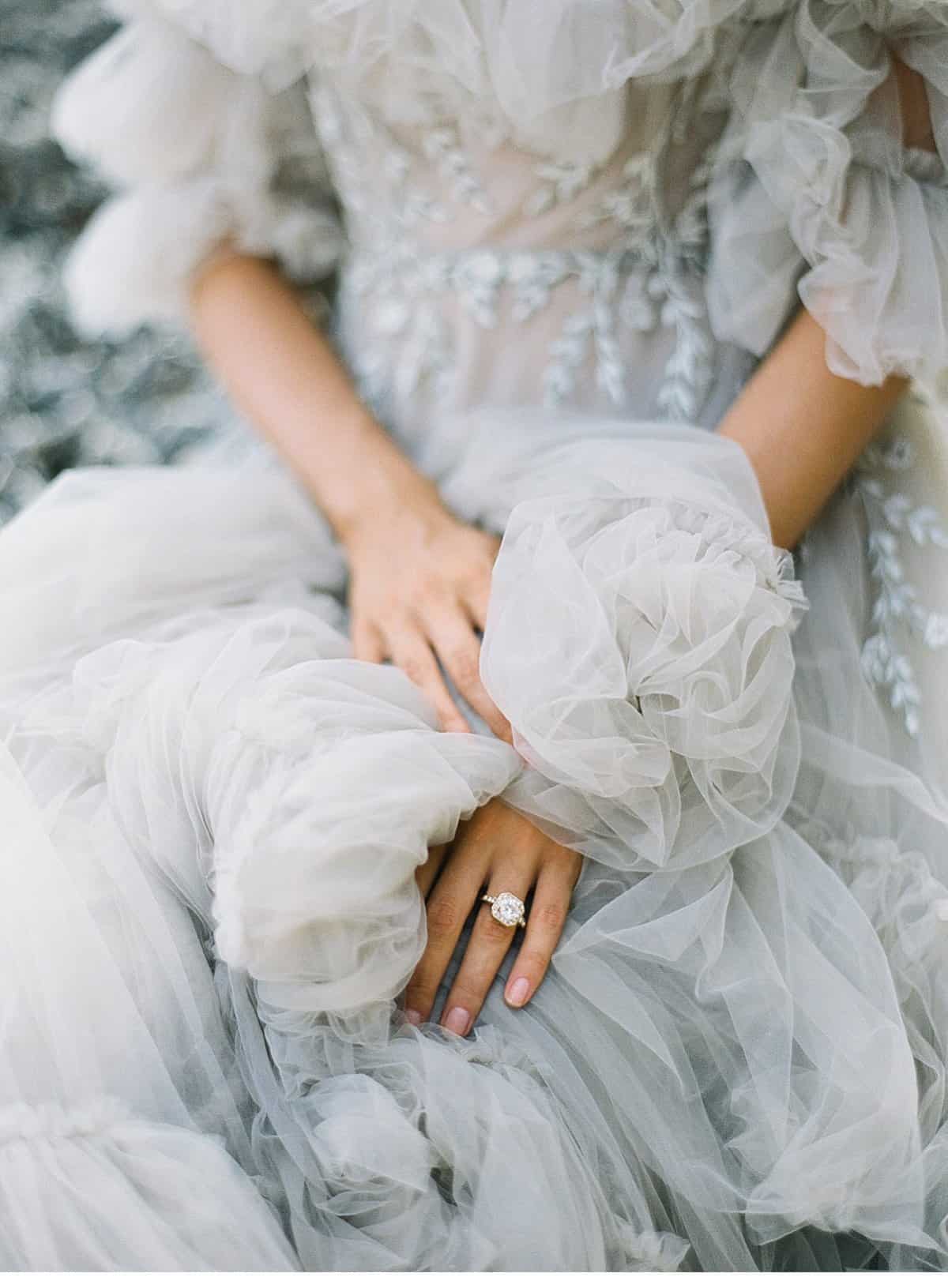 Photographer: Stepan Vrzala
Planning and Design: Call Me Madame
Florist: Bloomz
Dress: Trulace Artistry
Veil: Provocaté by Melta Tan
Hair and Make-up: Yeanne
Stationery: PI Calligraphy
Ribbon: Floralchemy
Model: Katya