Tropical Bridal Inspirations at Punta Cana
Wedding photographer Ondina Baier-Yanez sweetens our day with her bridal inspirations directly from the Caribbean just in time for the holiday season. Which means it´s getting hot, exotic, spirited and a bit sexy.
We are too pleased to follow Ondina therefore to the Dominican Republic, to the beach of Punta Cana to be exact. We´re expected by a crystal clear sea, white sand and a hot-blooded island beauty.
In her gossamer wedding dress, which hides only little of her flawless body, she welcomes us in her world. Her eyes radiate carefreeness, her smile exudes lightness, her movements tell of freedom.
A sense of life that shapes the country and its people and inspired the talented photo artist: "For this bridal inspiration, the greatest muse was the Caribbean landscape of Punta Cana. The colors imitate the beauty of the beach: green, cream and white are therefore dominant, golden details that resemble the light of the sunset have been integrated. Tropical elements like palm trees and green and white Callas emphasize the Caribbean feeling."
Ondina Baier-Yanez found the perfect location right on the beach, in the delightful Jellyfish Restaurant, whose team also energetically supported her in planning and implementing an original Caribbean wedding design.
The result is a wonderfully refreshing and detail-loving setting for a fine art Caribbean wedding, which simultaneously caters for wanderlust and palpitations.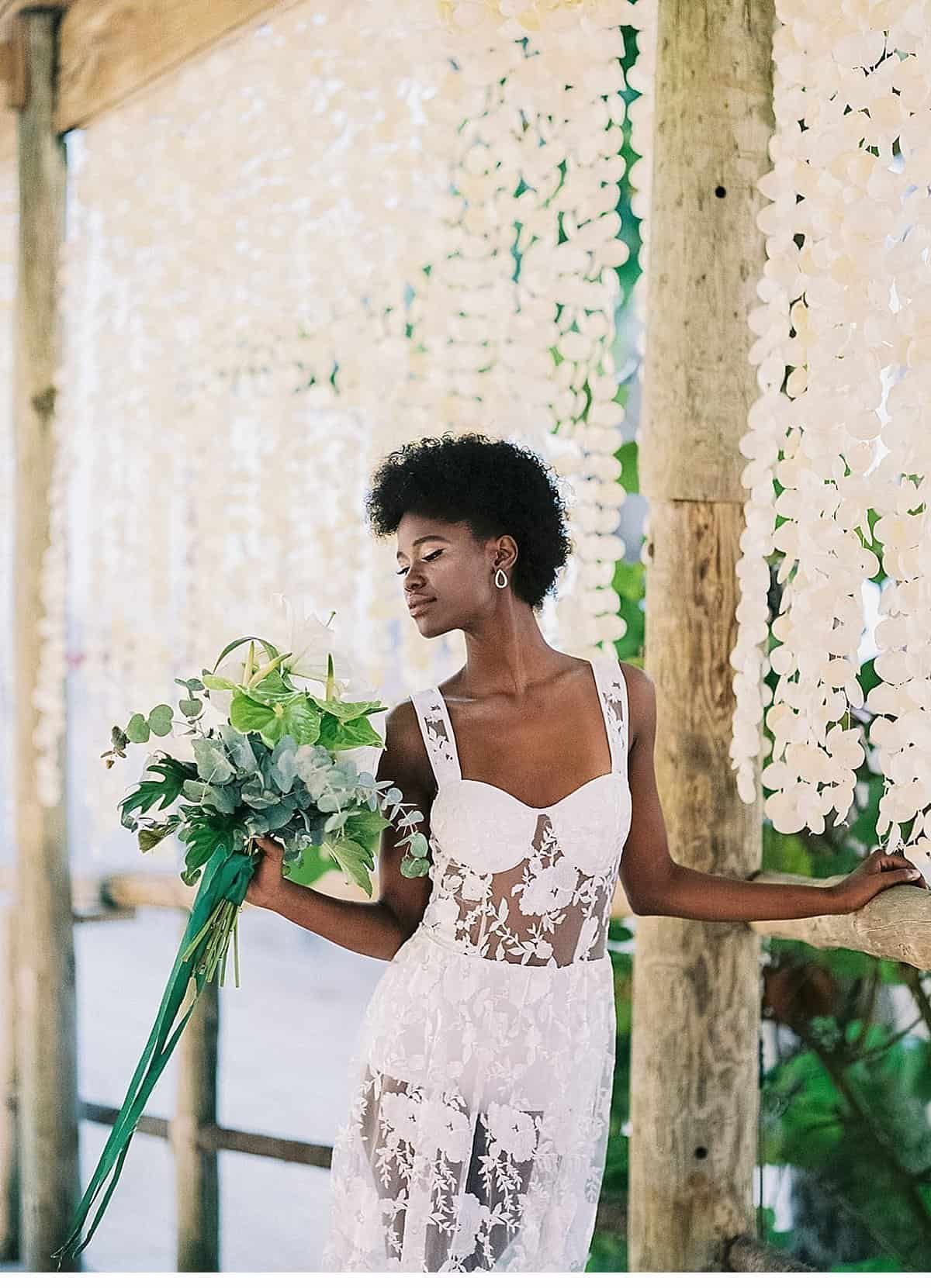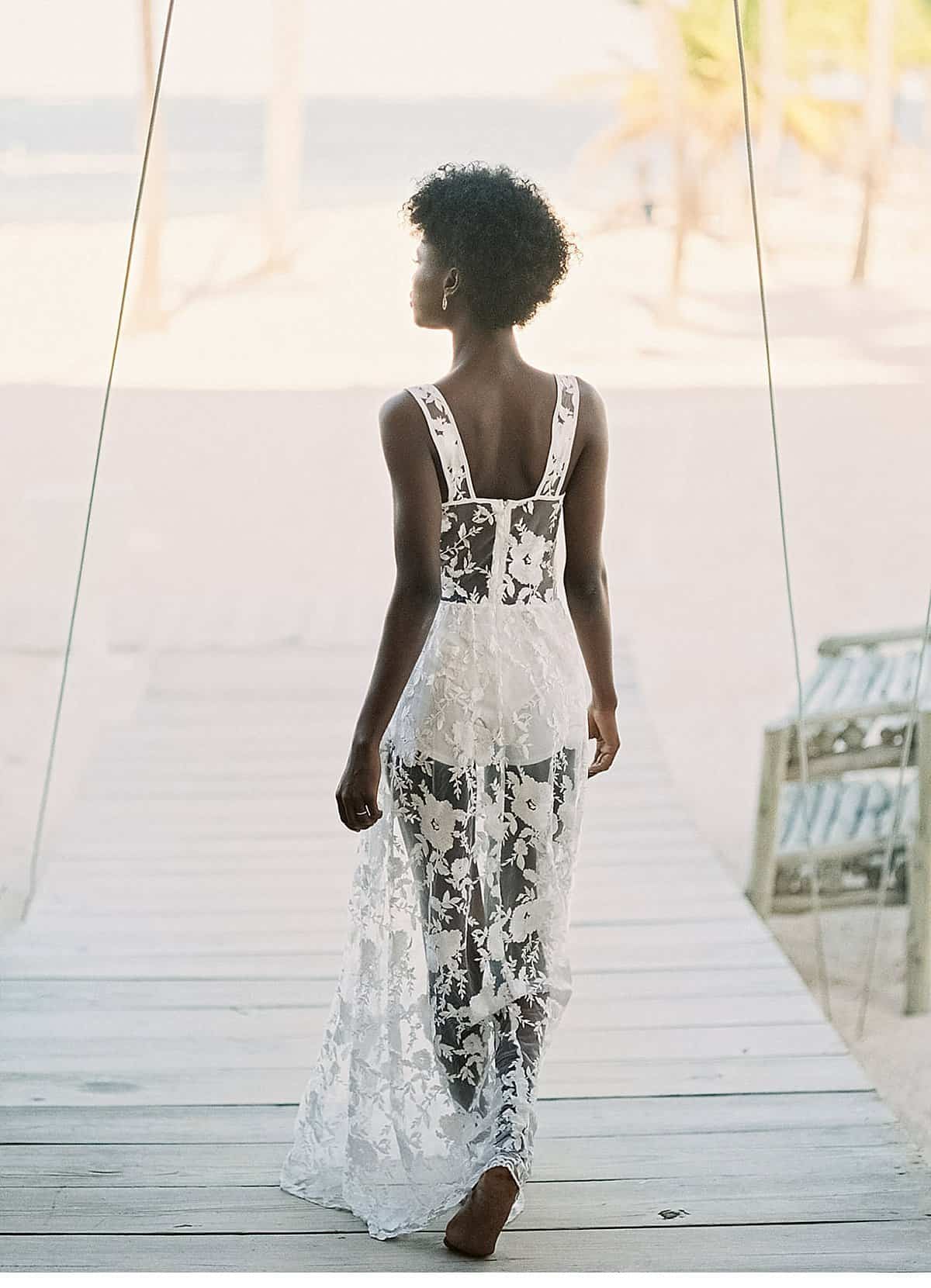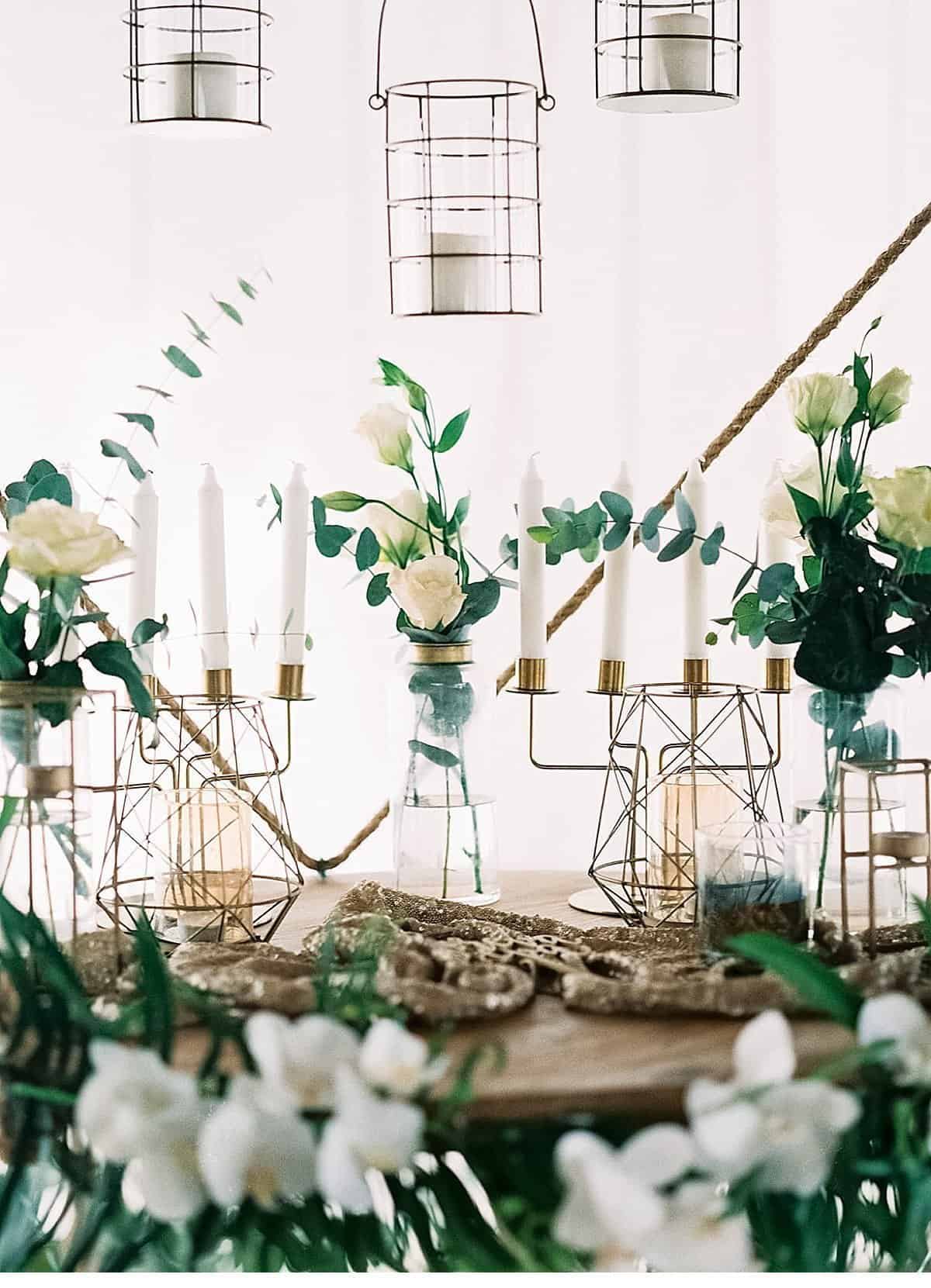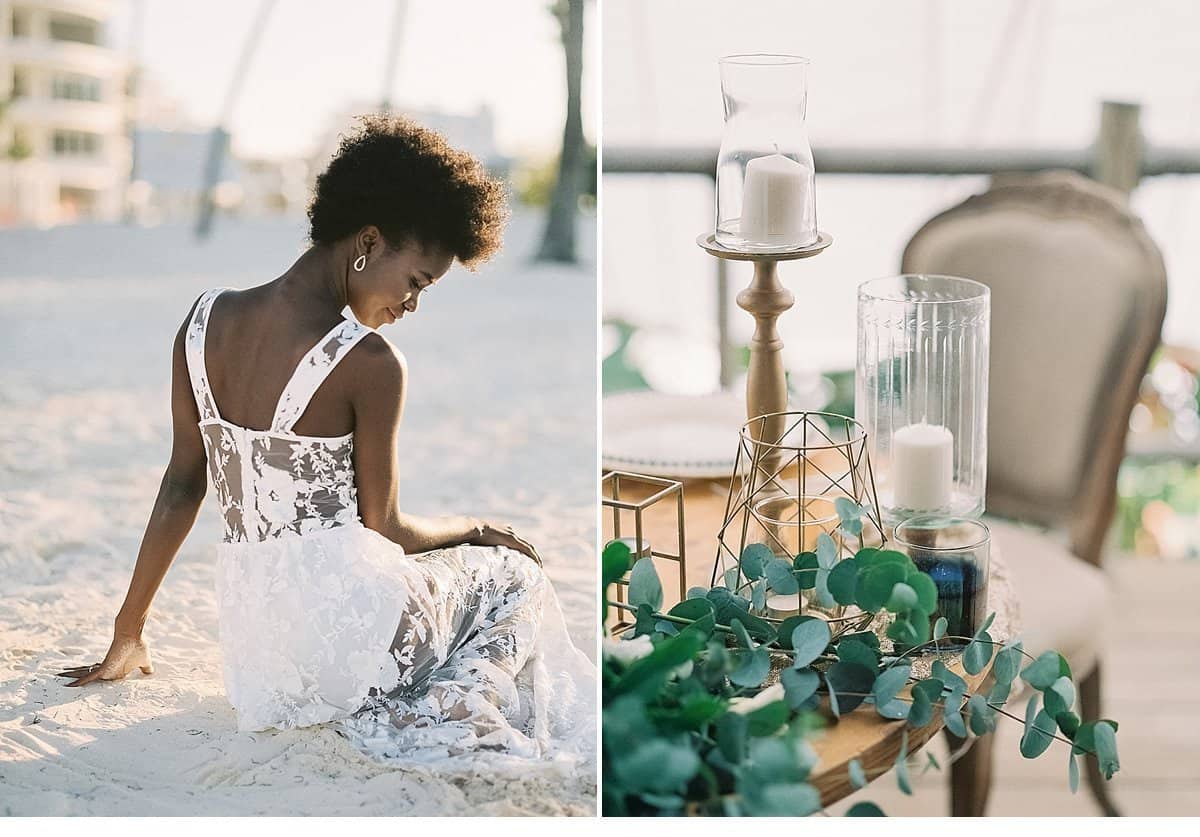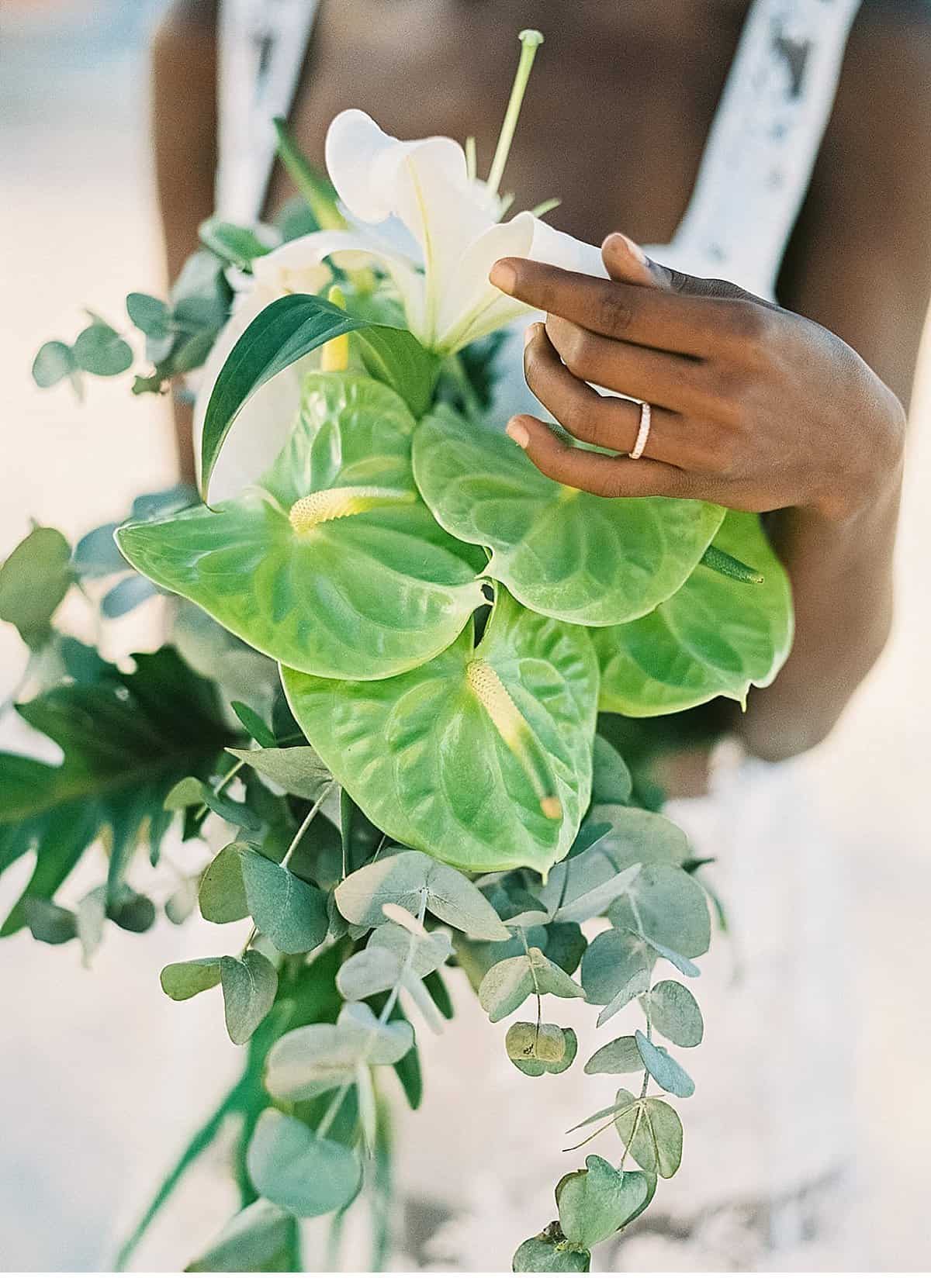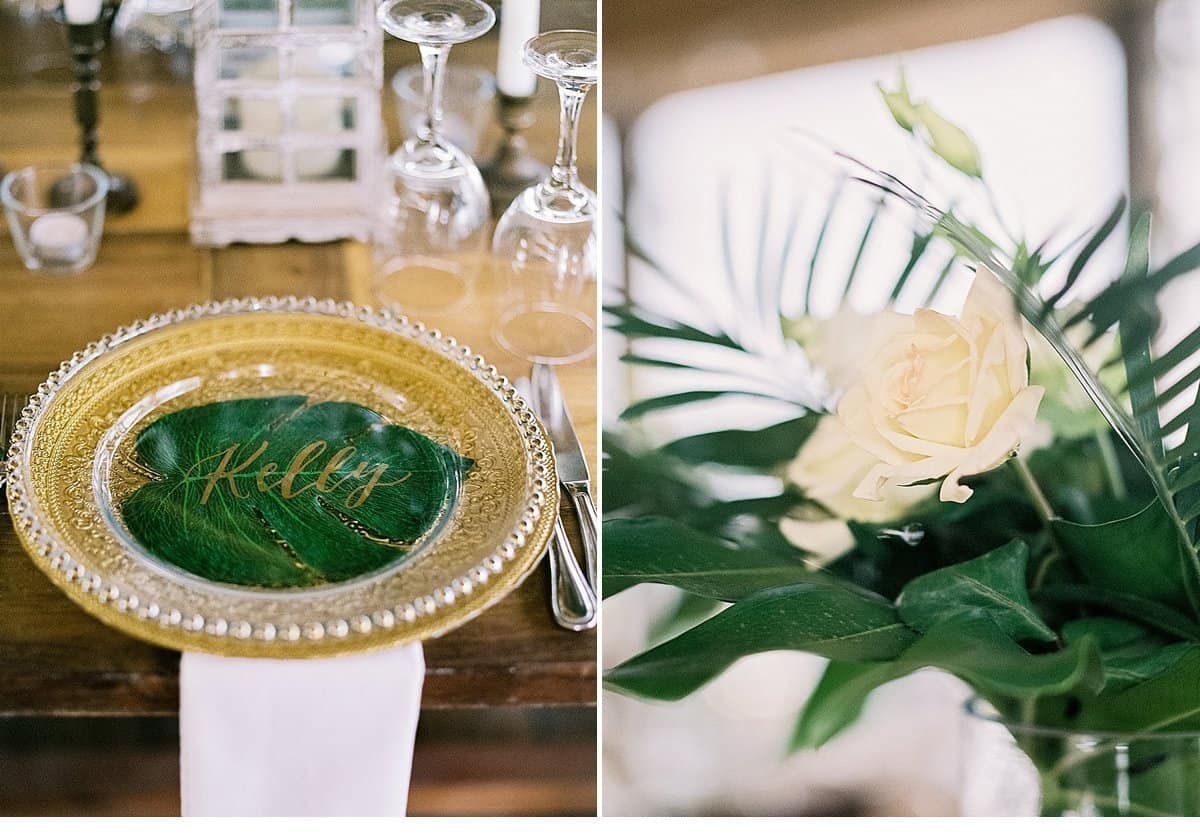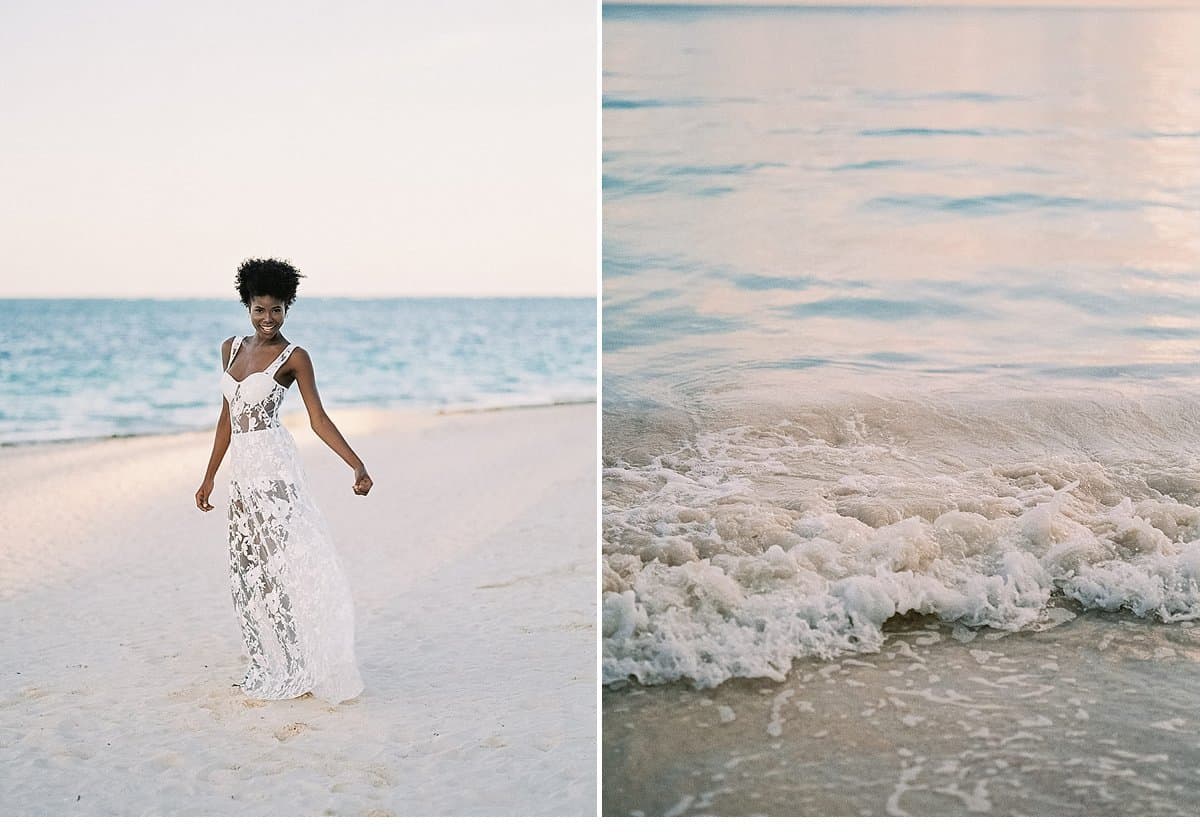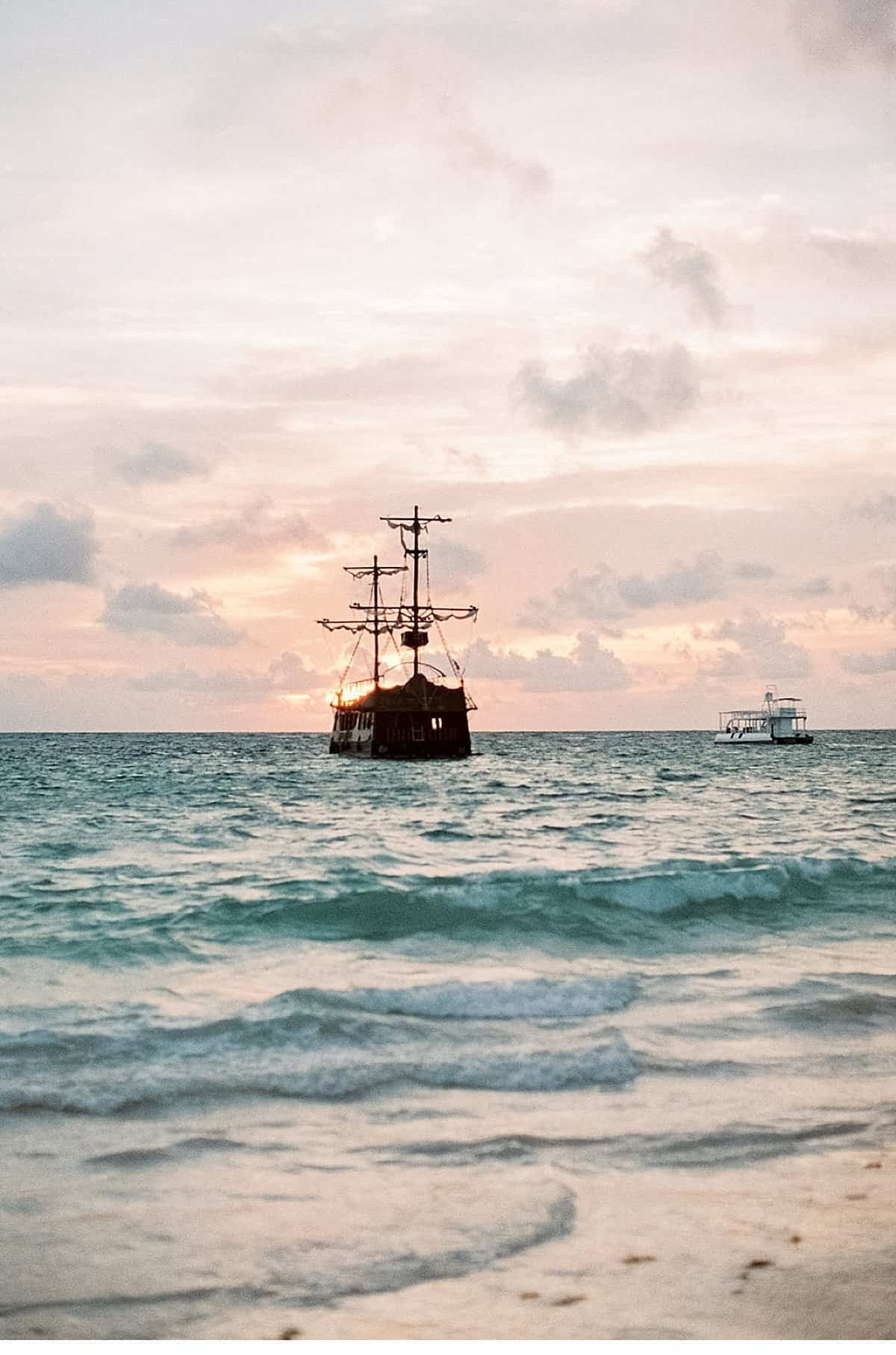 Photographer: Ondina Baier-Yanez
Venue, Planning, Design & Flowers: Jellyfish Restaurant
Hair & Make Up: Olga Montilla Stylist
Model: Rocío de Jesus
Film Lab: Mein Film Lab
Wedding Ring: Rauschmayer
Rinbox: LimarinShop