Tuscan wedding dream
Is there a more picturesque place than the idyllic landscape of Tuscany with its rolling hills, vineyards, olive groves, cypresses and hilltop villages, all bathed in a soft amber light.
Ally and Brian fulfilled their dream with their wedding in this magical place. For a whole weekend they celebrated their love. They start with a dreamy engagement shooting in the narrow streets of the small villages and a rehearsal dinner with traditional pizza.
Wedding planner Chiara Sernesi from Weddings in Tuscany ensured a smooth event with a lot of experience, professionalism and love for details.
The Sting Villa Il Palagio with its romantic garden with pool and panoramic terrace was the perfect setting for this unique wedding.
After the emotional ceremony, the guests were spoiled with small delicacies from Delizia Ricevimenti . Beautifully arranged flowers from Jardin Divers decorated the tables and gave the ambiance an evocative atmosphere.
A sea of lights between the olive trees created a romantic flair during dinner.
After dinner everyone went to the courtyard area where music and drinks accompanied the end of the evening. And all this in the amazing setting of the Tuscan hills, immersed in the smells, the silence, the sound of the night crickets; outside the window the fields of ripe golden wheat shimmering under the sun setting behind the hills, and all around them farmland bordered by rows of tall cypresses and other vineyards and olive groves.
Photographer Elias Kordelakos enthuses with his talent for unforgettable moments and we love to be inspired by his impressive pictures.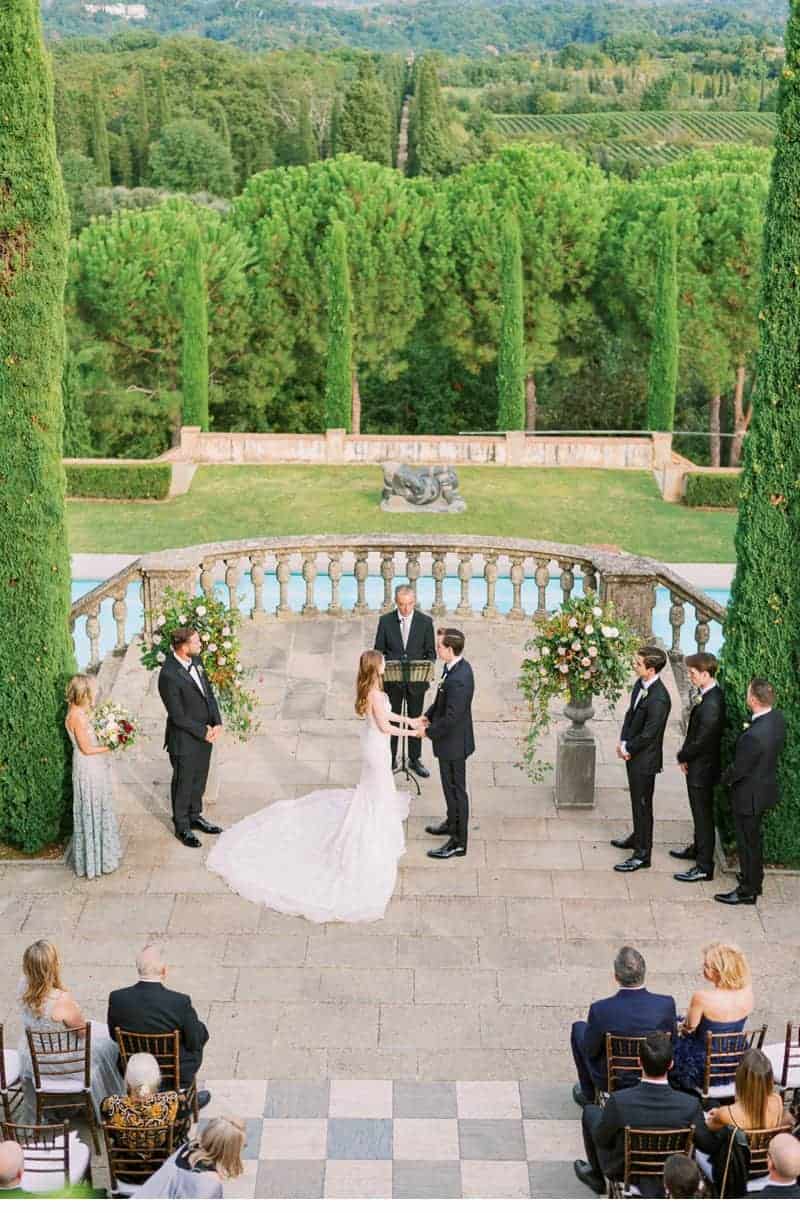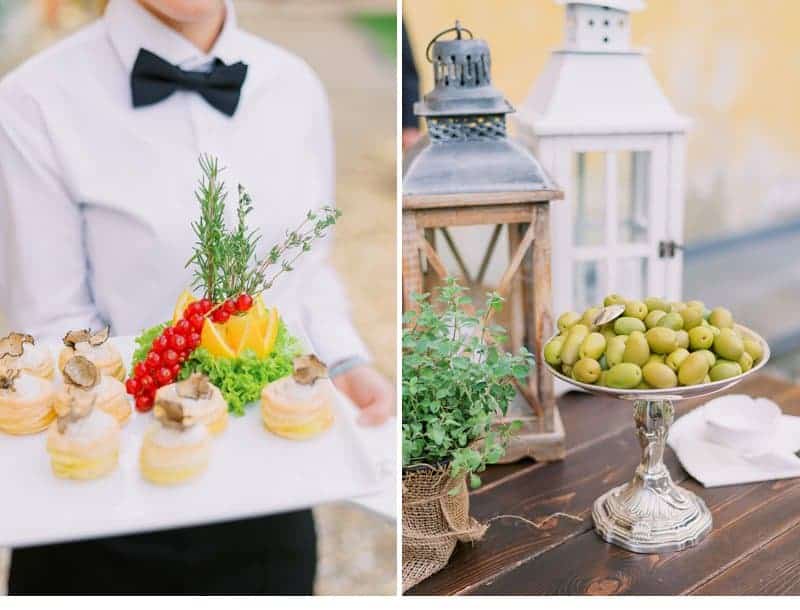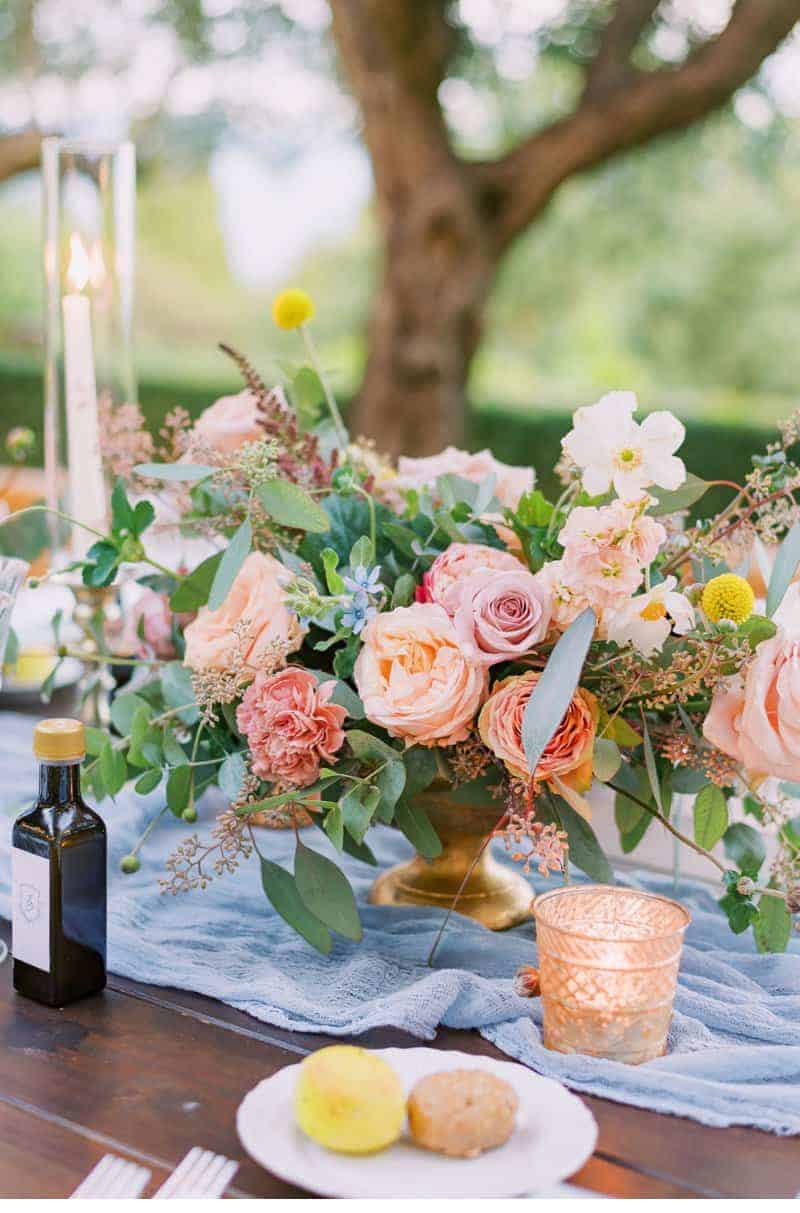 Photography: Elias Kordelakos
Wedding Planner: Chiara Sernesi from Weddings in Tuscany
Venue: Il Palagio
Wedding Dress: Inbal Dror
Groom's Attire: Tom Ford 
Stationery: Sugared Fig Paperie
Flowers: Jardin Divers
Catering: Delizia Ricevimenti
Light: Wedding Central House