Two Brides Like Yin and Yang
Today, photographer Jérémy Froeliger  takes us to the French Riviera, where he was recently allowed to accompany two brides like Yin and Yang, when they became a loving unit.
This began 3 years ago, a meeting, a bombshell… some bursts of laughter, an «  I Love You », a proposal on stage… Then, Coralie and Rei, actresses, wanted to make an intimate ceremony with only 2 of them and scelled their union in a way that looks like them."Jeremy reveals. "Their energy is like Yin and Yang,  gentleness and strength, represented by the elements of water and rock in the background of their union. Coralie and Rei are like to opposite pieces but complementary. Their love and their complicity was palpable."

Linda Champenois took care of the scenography of this instant in life, natural and authentic, free like them… with a sophisticated floral design realized by Esther Lamarche, whospread heavenly summer lightness through both the wild looking centerpiece and the magical bridal bouquet. With sea-blue plates and accents of lavender, the experienced stylist brought the surrounding sea ashore and thus enriched the color palette with a subtle splash of color.
Timeless stationery of Graphikkart with a delicate floral pattern on white cards got comfortable on gray linen, on which even the sparkling Swarovski jewelry could unfold its splendid effect – outshined only by the seriously-infatuated bridal couple tying the knot all in white on a rocky outcrop overlooking the ocean. For the rest of their lives, the two will remember this day and rave about it just like today: "Jeremy knew how to catch and immortalize this instant of life. Thanks to him, we can relive this moment through his gorgeous shots."
If you want to see what they are talking about, then take a look in Jérémy Froeligers great gallery.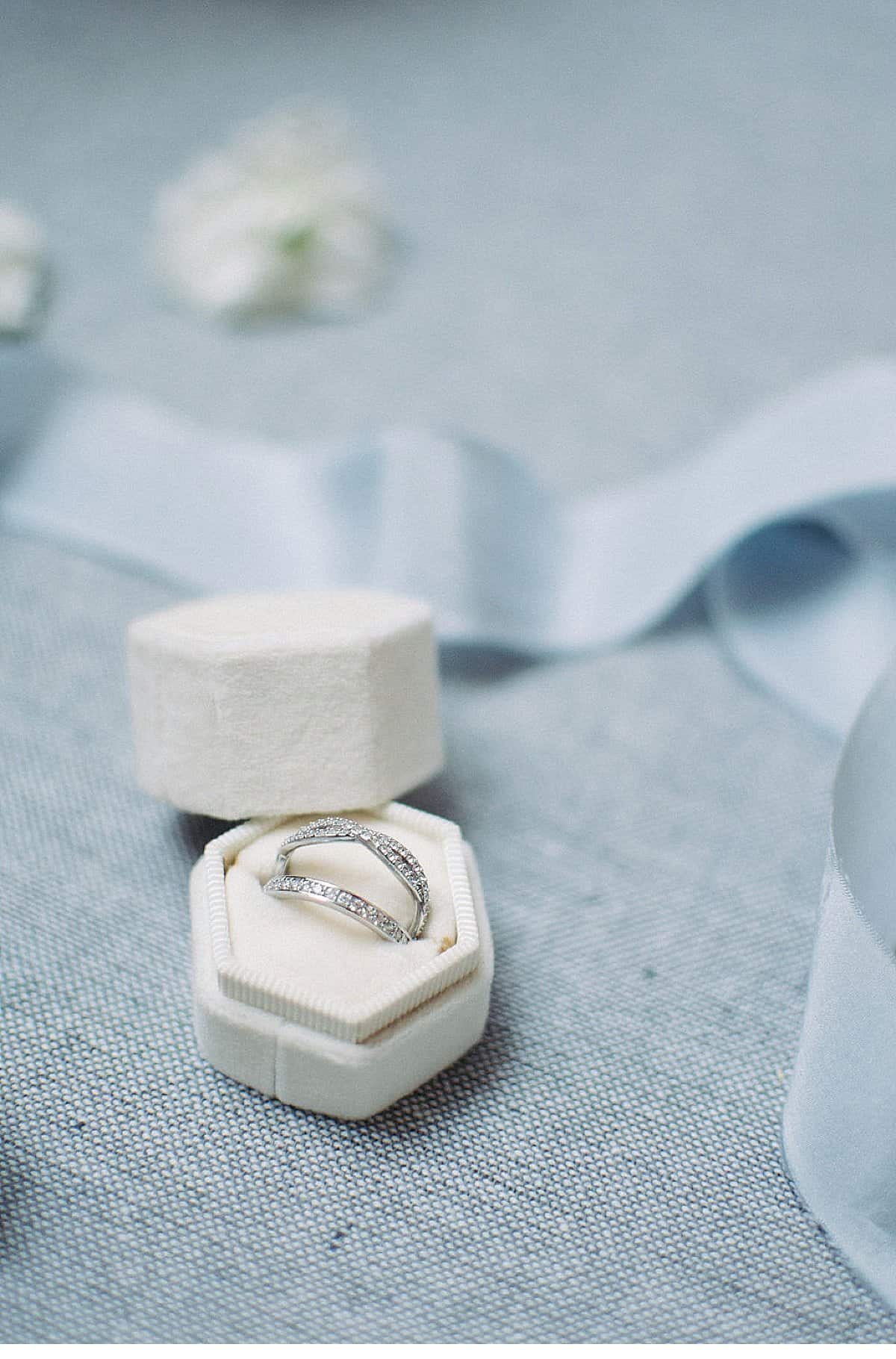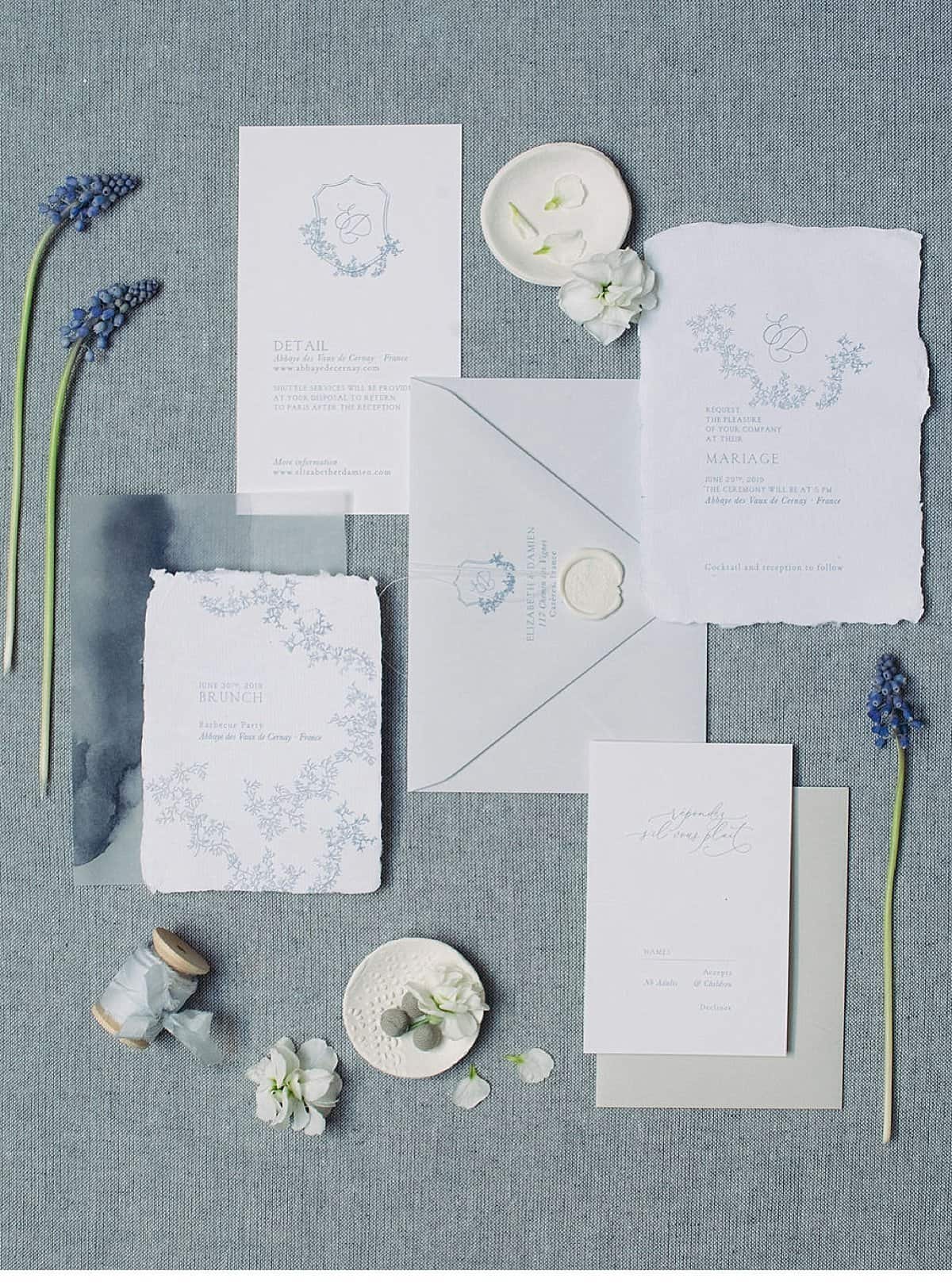 Photographer: Jérémy Froeliger
Organisation, Design & Styling: Linda Champenois
Floral Design: Esther Lamarche
MUA: Care by Janna
Hairdresser: Barnabas Boros
Officiant: Ma petite Cérémonie
Stationary: Graphikkart
Jewelry: Swarowski 
Gown: Viktor & Rolf / Metal Flaque 
Ribbon: Le temps file 
Rental: Maison Options 
Models: Coralie et Rei