Two lovely berries moulded on one stem
  Today a creative team and the photographer Melanie Nedelko impress us with an breathtaking world of inspirations to dream away the day…
So we grew together, Like to a double cherry, semming parted, But yet an union in partition; Two lovely berries moulded on one stem; So, wtih two seeming bodies, but one heart.
– Shakespeare, A Midsummer Night's Dream –
 From Melanie: "We took inspiration of this magical and surreal text passage, creating contrasts between the rocky and sharp scenery and the softness of the bride, her skin and the fabrics used.
There is no union without separateness, there is no joy and love without solitude and partition.
Different grey colored and shaped stones, stones of gold, deep blue juicy water, dark berries that make a shy vow towards nature and soft white, creme dresses are the reminiscence of a fairytale and of a painting where everything falls into the right place.
The color palette we used are dark blackberries, soft greens, off white and creme. Colors repeatedly disclaimed in the flowers, the decoration of the table setting and the furniture from the 18th century."
Deeply impressed by the talent of picture artist Melanie Nedelko we can now lay back happily and enjoy this beautiful dream of pictures.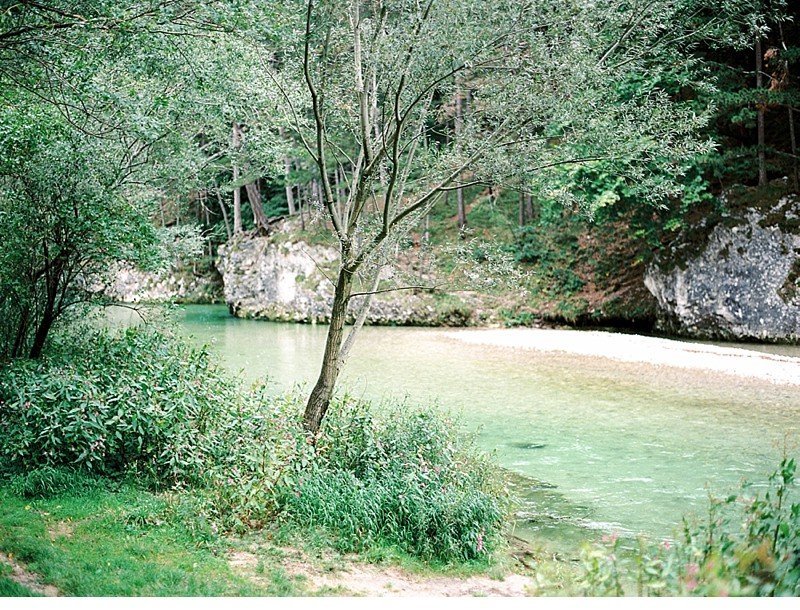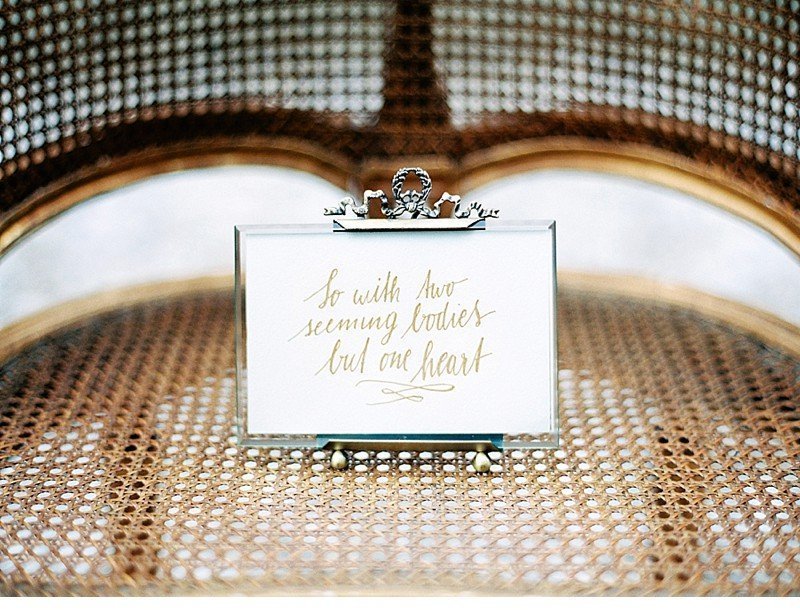 PHOTOGRAPHY: Melanie Nedelko
GOWNS: Jenny Packham
FLOWERS: Fiona Seidl – FlowerUp
CAKE + MACAROONS: Dagmar Pauser – KuchenmitStil
STATIONERY: Wald & Schwert
SHOES: Viviane Fiedler
HEADPIECES: Niely Hoetsch
MAKE-UP + HAIR STYLIST: MUA Angie
ENGAGMENT RING: O.Schön
MODEL: Judith Thaler Tempo Models
LOCATION: Reichenau an der Rax, Austria  
EMPFOHLEN IN UNSEREM SCHATZKISTCHEN:
    Melanie Nedelko                      FlowerUp                           KuchenmitStil