Urban Loft Inspiration – filigree and fairytale
It is a fairytale scene, deliberately kept simple. Only the bride in her gorgeous gown, and its alluring open back, a delicate wreath of Jasmine vines and a sea of candles spread over the wooden floor, decorate the room.
For the wedding banquet the stylist Viktoria Antal by Lovely Weddings arranged copper and powder blue, a much too rare color combination,that works as a natural romantic touch, along with the light rose, which is found in the vintage glasses, flows perfectly into its own.
In the bright room, the desired purism is thrust into the spotlight, and photographer Pia Clodi by peaches & mint is able to capture the poetry in pictures. Chains of lights look like twinkling stars across the wall and throw forth a continuous filigree effect on the table. Joined by the vintage glasses, copper utensils, and a floral blend of Eucalyptus, Ranunculus, Tulips, and Anemones, lovingly arranged by Fiona of FlowerUp.
A particularly creative detail to the mix, are the oyster shells, which are used as salt and pepper dishes.
Equally as telling is the calligraphy, that looks like a red thread going through the entire stationary, is also found in a quote from Pablo Neruda, on the artistically designed wedding cake, thus completing their circle.
We can proudly say, that this gifted Austrian team is a genuine work of art, conceived by inspiration, beauty and style.
It´s simply heavenly to go on expedition with the impressive photos shot by the picture-poets Pia Clodi from peaches & mint and to dive into a fascinating wedding-world.
Translation: Heather Treven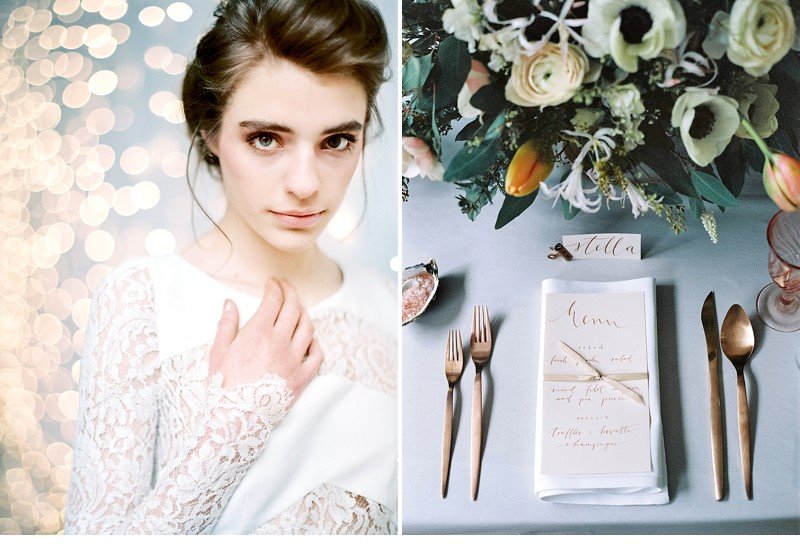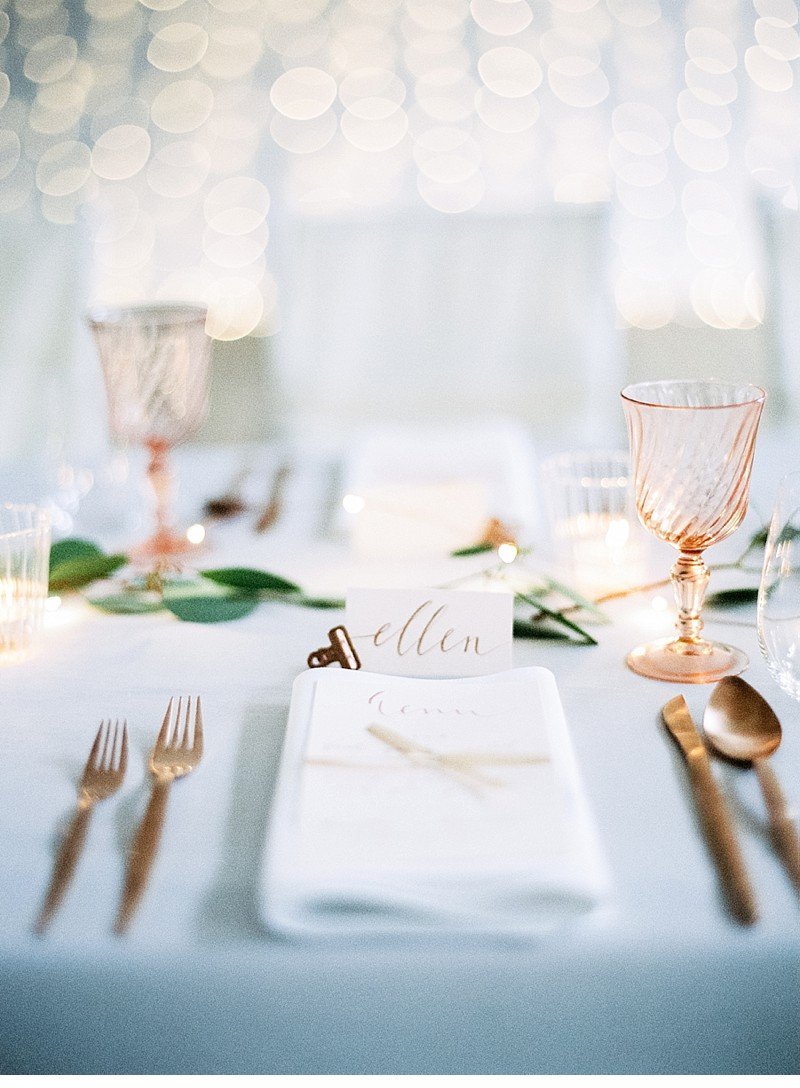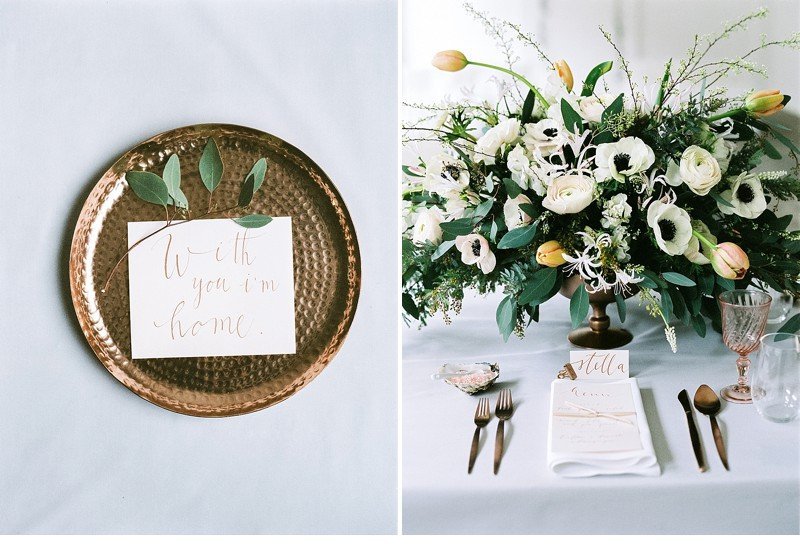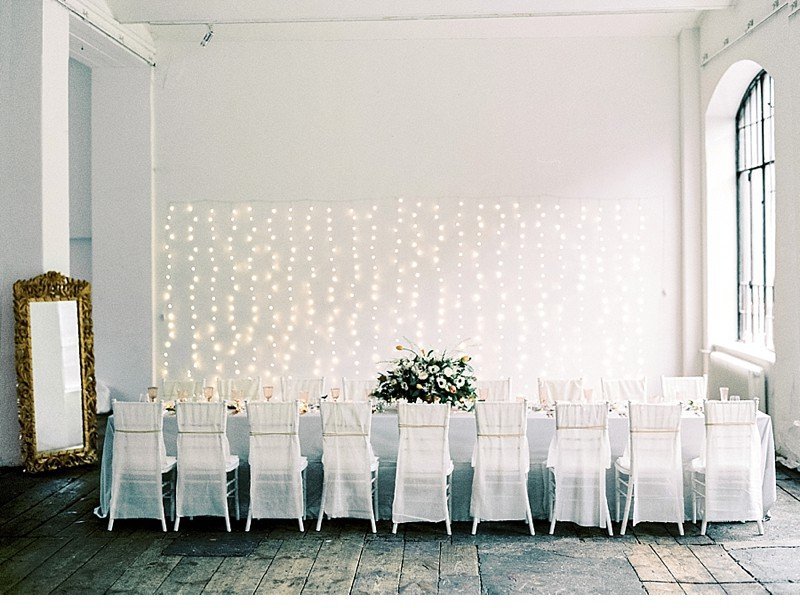 PHOTOGRAPHY: peaches & mint by Pia Clodi
CONCEPT, STYLING & DESIGN: Lovely Weddings by Viktoria Antal
FLORIST: FlowerUp by Fiona Seidl
HAIR & MAKE-UP: Your Choice Styling + Events
WEDDING CAKE DESIGN: Andrea Kargl – Das Tortenstudio
STATONARY & CALLIGRAPHY: Milia druckt
WEDDING DRESS: Rime Arodaky
SHOES: Jimmy Choo via Steffel 6th Floor
INFINITY BRACELET: Fox on the Rox
FURNITURE RENTAL: Mietmöbel Föhr
HAMMERED COPPER TRAY: Lebensarten
PROPS RENTAL: Lovely Weddings
LOCATION: WUK Werkstätten Vienna
POTOGRAPHY ASSISTANT: Valentina Hunsänger
MODEL: Marketa von PH-Models
SCANNING & PROCESSIONG: Carmencita Film Lab
EMPFOHLEN IN UNSEREM SCHATZKISTCHEN: