Urban wedding glamour
When gleaming skyscrapers and bustling activity meet urban feeling, tension is in the air.
The roof terrace of the Sofitel in Frankfurt with its industrial charm was the setting for this extraordinary editorial. With a great sense for aesthetics, a dedicated team presents us with a wonderful mix of glamour, romance and modern elegance.
The extravagant wedding dresses by Siödam give the self-confident bride an individual and strong look, which is underlined by the modern designed bridal bouquet by Die Kathe.
Our eyes fall on the elaborately arranged table and a cool bar. Cutlery, glasses and place settings in shades of pink, beige and brown complete the harmonious picture. We are amazed by the unique stationery of HerzBlatt Hochzeitspapeterie and the sweet creations of Süsse Verzauberung. Finally, we draw our attention to the enchanting floral decorations that complete the overall picture.
Diana Frohmüller takes us on a fantastic inspirational journey into a modern wedding world with her impressive pictures.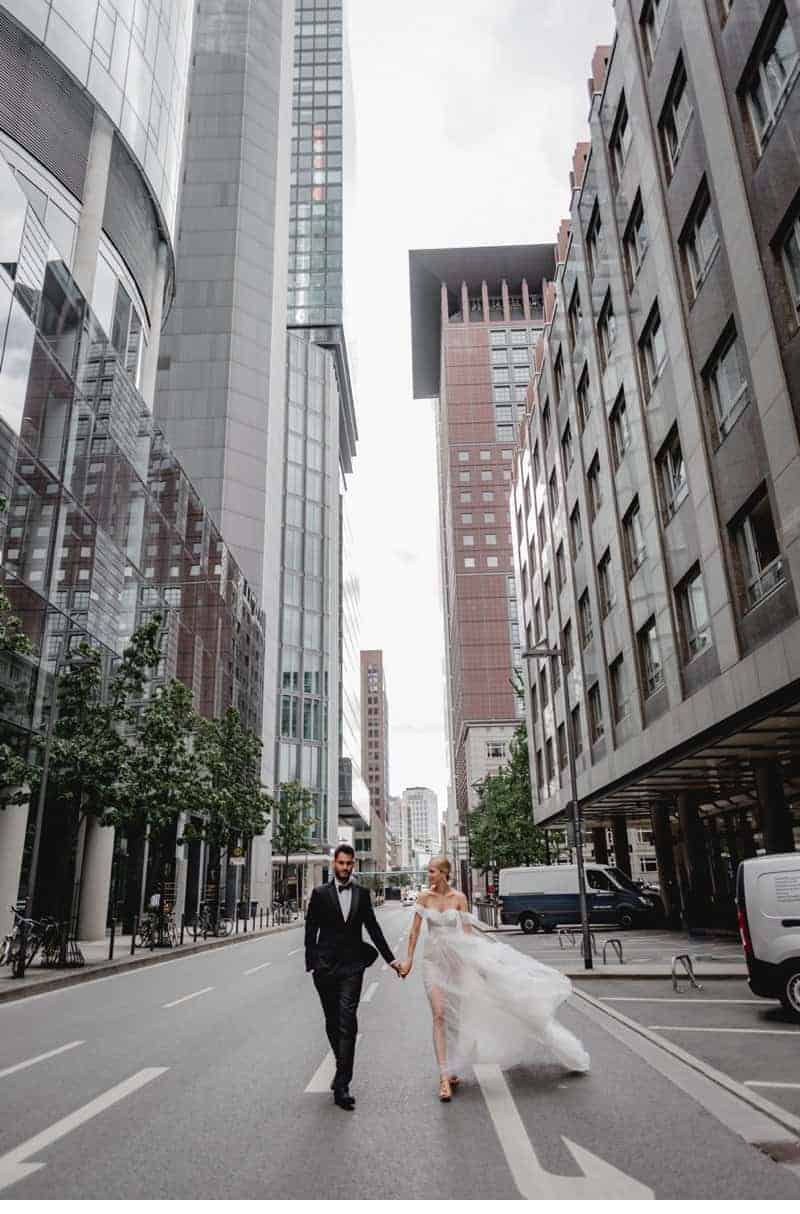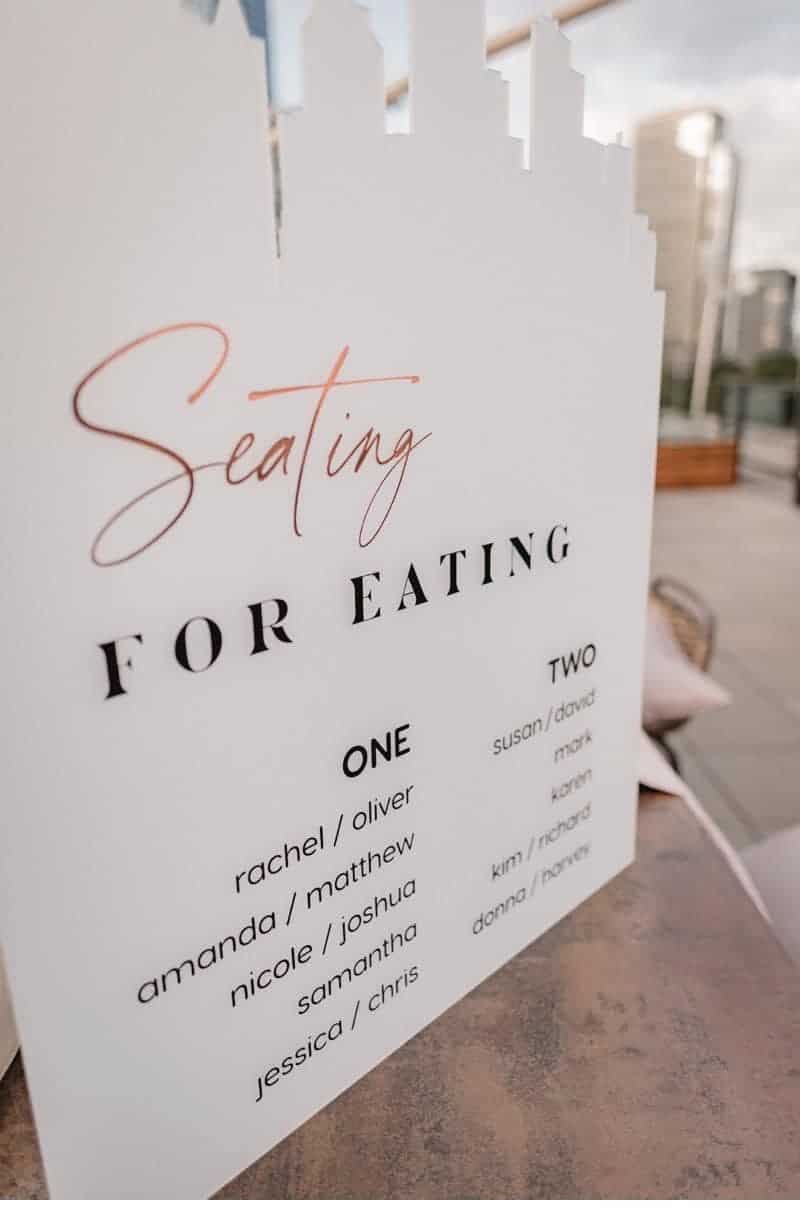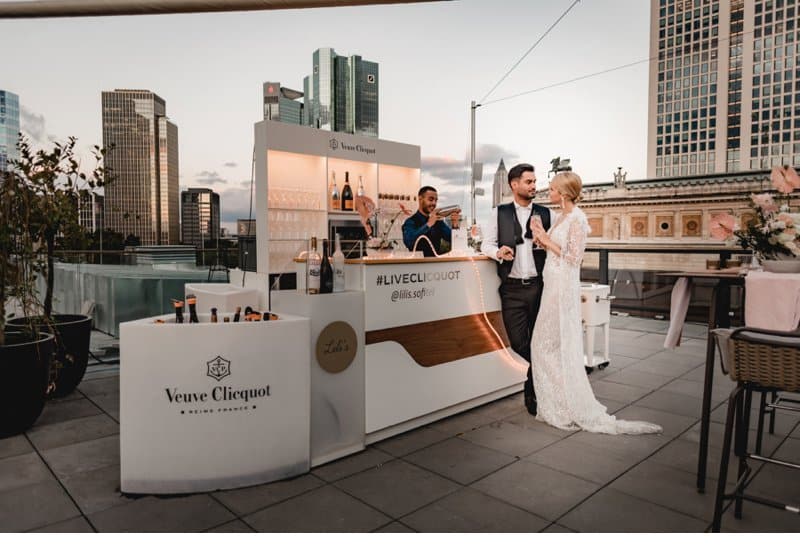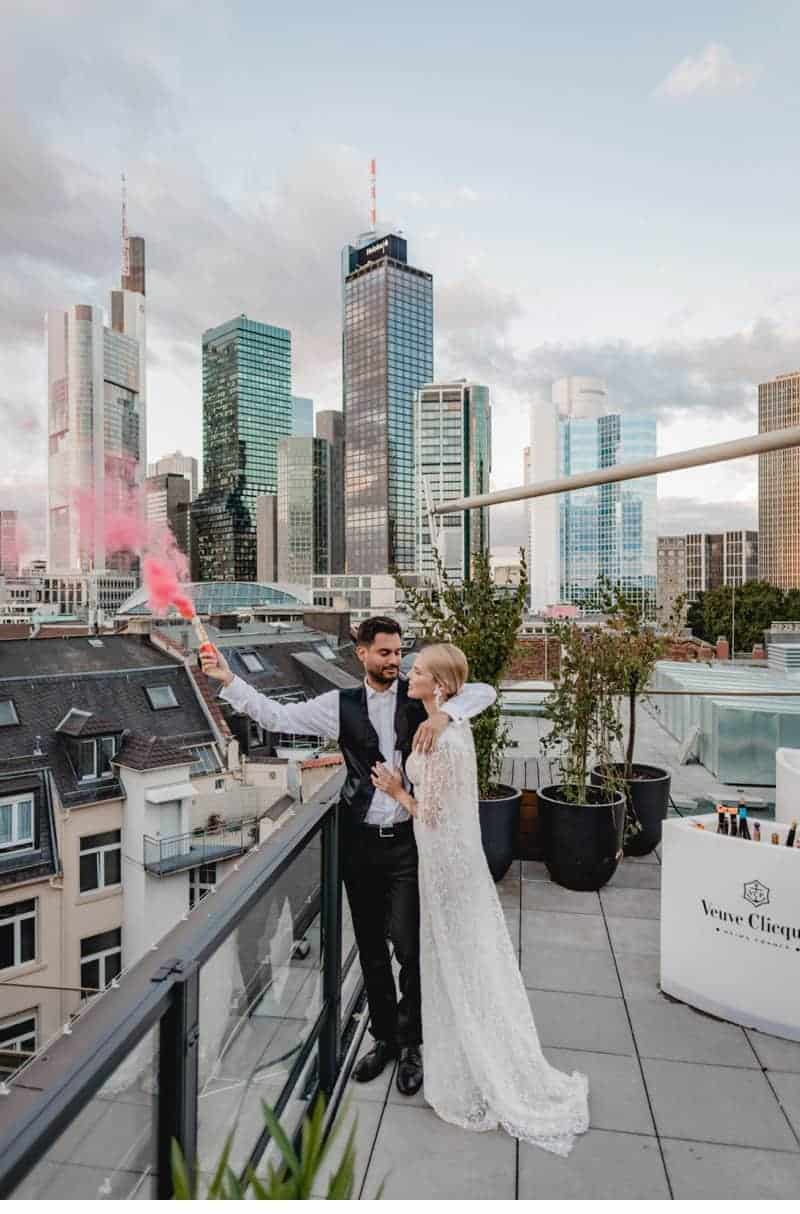 Photography: Diana Frohmüller Photography
Dresses & Suit: Siödam
Flowers, Decoration, Tablesetting: Die Kathe
Location: Sofitel Frankfurt Oper
Hair & Makeup: Alwina Werwai Weddings
Bakery: Süsse Verzauberung
Paper- & Acrylwork: HerzBlatt Hochzeitspapeterie
Cutlery & Napkins: Weds4rent
Models: Mika and vstuyvesant