Vanity Bridal – Wedding dresses in Berlin loft
Vanity Bridal – wedding dresses in the loft
Vanity Bridal combines the flair of the cosmopolitan city of Berlin with the empathetic attention of professional conviction. Every detail of the modern store for wedding fashion tells about the love with which the owner Melanie and her consultants do good here. Always guided by a common goal: to make the wedding day a fairy tale – with prince and real princess!
Dive in, browse & dream
The loving internet presence of Vanity Bridal is Step No.1. It communicates to bridal couples from the greater Berlin area and the extended catchment area which exquisite products and services are available at the Vanity Bridal Store. To get a first impression of the impressive range of wedding dresses, the pages wedding dresses Berlin and bridal fashion Potsdam are recommended. Directly on the website, there is also the convenient option of making an individual appointment right away online. How about VIB (Very Important Bride), for example, a relaxed consultation appointment with champagne?
Very special especially
No bridal fashion store is like Vanity Bridal. That's why many customers put up with long distances. And that is why the VOX television team has already filmed here several times for the program "Between Tulle and Tears". An inimitable aspect of this is the boss herself: Melanie Mohamed is a former fashion model who has turned her passion into a profession. She puts herself wholeheartedly into each bride and convinces with expertise and charisma.
Vanity Bridal is iconically located in a commercial courtyard in Berlin-Spandau. There is no need to search for a parking space, as there is plenty of free parking available. The Vanity Bridal store is loft-style and has a glass roof. This is unique in Germany and has the decisive advantage that the fittings take place in daylight.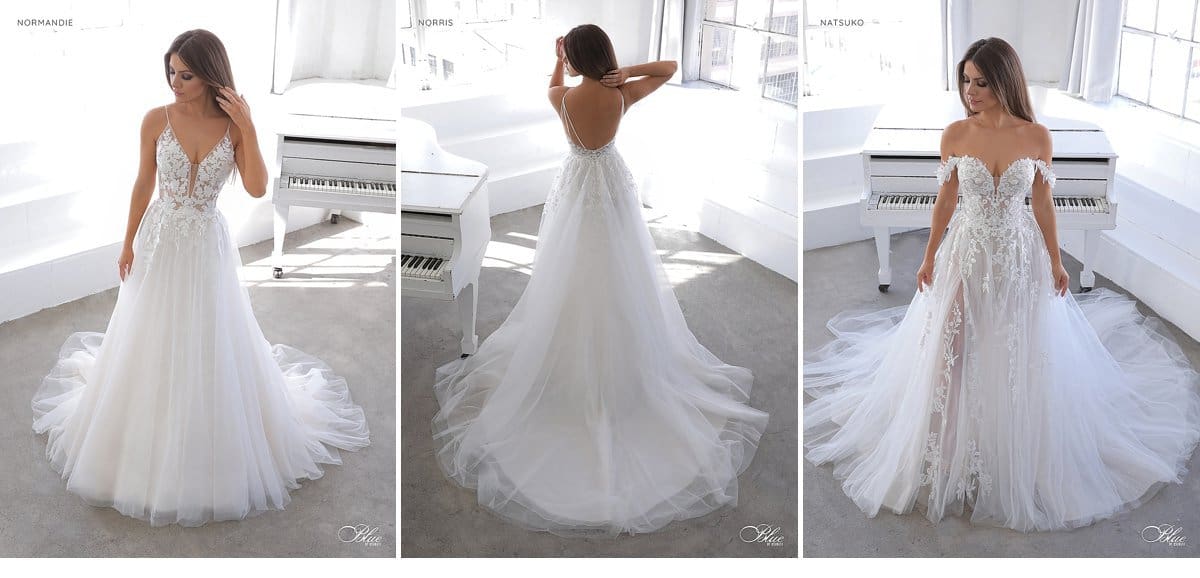 Much with style
The entire wedding loft has a pleasant size of about 500 square meters. This space features more than 1,000 enchanting wedding dresses from brands such as Enzoani, Lina Becker, Elysee, Tina Valerdi, Herve Paris and many more. Visually and colorfully differently designed consultation areas and extremely large changing rooms ensure an invitingly comfortable atmosphere at all times.
icing on the cake
Of course, in addition to gorgeous wedding dresses, Vanity Bridal carries matching bridal shoes and bewitching bridal accessories as the icing on the cake for the bride. The groom is also sure to find what he is looking for at Vanity Bridal, because the wedding loft convinces with a large selection of sinfully chic wedding and business suits from Wilvorst, Tziacco and Atelier Torino.
To complete the wedding décor, Vanity Bridal Store offers a collection of beautiful wedding rings that will shine with the bride and groom.
Vanity Bridal Ltd.
Brunsbütteler Damm 136A
13581 Berlin, Germany
Phone: +49 (0)30 89788080
E-mail: info@vanitybridal.de
Web: https://vanitybridal.de/
Instagram: www.instagram.com/vanitybridal/

Bridal fashion store Berlin – Vanity Bridal from Vanity Brid al on Vimeo.