Autumnal Bridal Dreams
Summer draws to an end and the nights get cooler and cooler. This time has something magical that puts a new complexion on nature.
In the evening clouds come up; at night moist fog rests in the trees. Yet in the morning when the sun slowly raises leaves, reeds and grasses sparkle valuably full with morning dew.
Innocent, young and curious as this new day the bride explores her grassland empire. Inhaling this fresh morning air, rejoicing in every warm ray of sunlight.
Cute freckles grace her face; her neck gets warmed by a big white scarf. Confidence lies in her eyes, her smile is full of honest joy.
These fantastic pictures originated at a shooting by photographer Elena Azzalini and stylist Valentina Burigo at the idyllic little town Illmitz.
With valuable jewelry on her hands and in her hair stylist Valentina completed the perfect bridal look that continued within the lush floral bouquets.
High-class stationary and a complementing costly cake rounded out the overall picture harmonically.
Dreamy lights, a soft breeze and the apparently endless width of the beautiful Burgenland simplified photographer Elena Azzalini's work with the result that we are now rejoice in her impressive pictures…
Translation: Marina Jenewein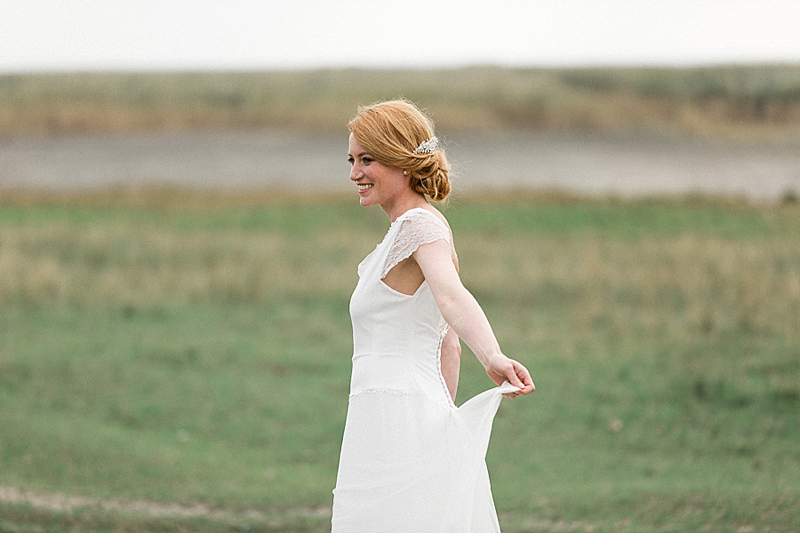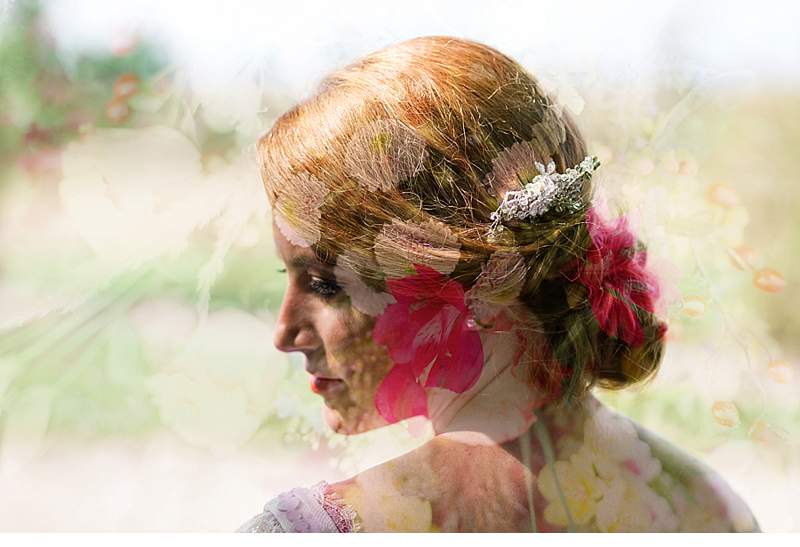 PHOTOGRAPHY: Elena Azzalini Photography CONCEPT, PRODUCTION + STYLING: Elena Azzalini and Valentina Burigo WEDDING GOWN + HEADPIECE: Atelier 7, Vienna MAKE-UP + HAIR: Valentina Burigo CALLIGRAPHY: Tintenfuchs RING + NECKLACE: My Felicity CAKE: Rori's Finest Sweets, Vienna MODEL: Anne Wunderlich   RECOMMENDED IN OUR VENDOR GUIDE:
 Atelier 7