Vow renewal in Venice
Impressive architecture, a past steeped in history, dreamy alleys, romantic canals and bridges – Venice offers so many opportunities to tell unique stories.
Alexa Fox of Bespoken Design Studio was inspired by the picturesque ambience of this city to create a beautiful Marriage Crimes Renewal Session. Together with a great team and the photographer Shauntel Gull she staged this lovingly created masterpiece.
Alexa told:  "Our goal and inspiration behind this Editorial Styled Vow Renewal Shoot in the heart of Venice, was to paint a timeless, modern day love story inspired by the classic, understated, yet undeniable charm of a young 1940s hollywood couple and their wanderlusting travels across Europe.
 Every detail of this shoot was hand-selected to portray these old-world romantics with a fresh perspective. This required each styling element of the shoot – from the dress from Roksanda to the stationery by Olive Saint Lily to possess both vintage and modern aspects; effortlessly achieving a present day blast from the past.
 As with every shoot, planning, styling, and setting only amount for half the battle; the true challenge always comes with how everything is photographed. With this shoot, I couldn't have been more in awe of how Shauntel expertly brought this story to life.
 With artful perfection, she captured the exact dreamy emotion of time standing still that comes with both love and travel, while simultaneously capturing the progression and evolution of those precious, intimate memories that become blurred and even more magical with the passing of time.
 As you look through this shoot, we hope that each reader is captivated and inspired by the simplicity of the past combined with the beauty of the present in both love and adventure."  
For us it feels as if we too were witnesses of these great feelings when we let ourselves be carried away to Venice by the touching pictures of Shauntel Gull.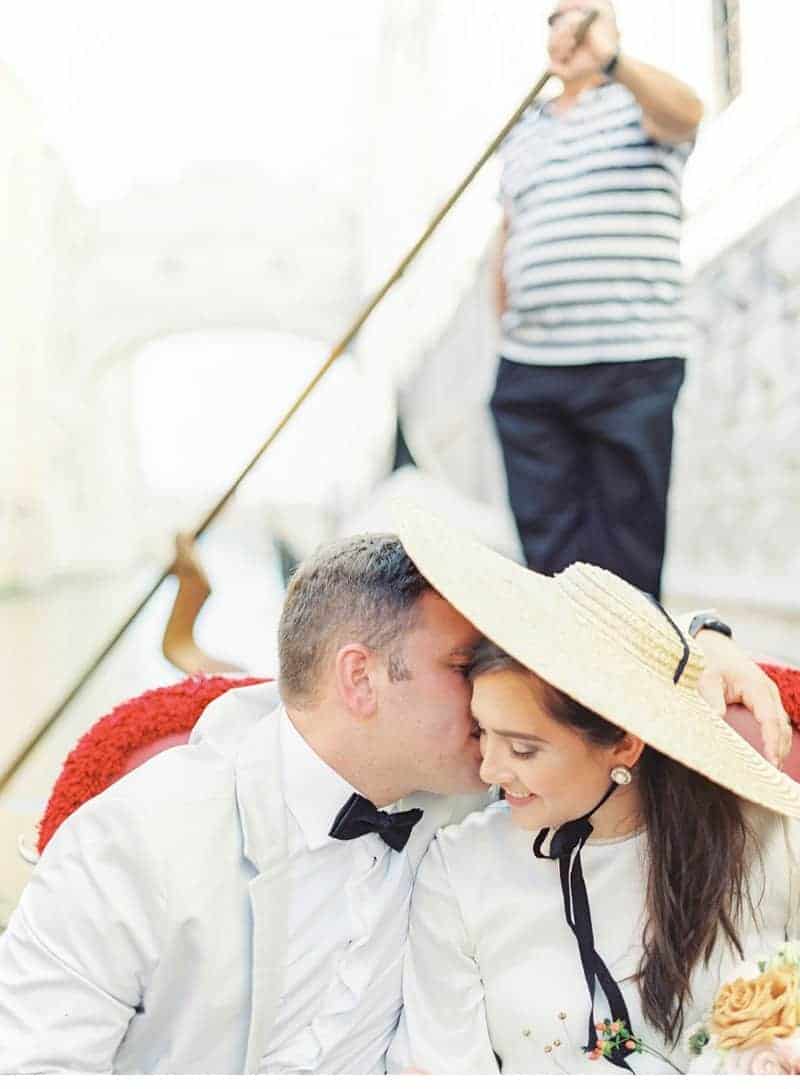 Photographer: Shauntel Gull Photography
Stylist / Planners: Bespoken Design Studio
Floral Designer: Bespoken Design Studio
Stationary: Olive Saint Lily
Hair Stylist: Bespoken Design Studio
Makeup Artist: Ishali Dominique McKenzie
Dress Designer: Roksanda
Rentals: Bespoken Design Studio
Vow Signage: Bespoken Design Studio
Models: Cory A Moore & Rebecca Velarde Moore