Wabi-Sabi Wedding Visions at Château de la Mercerie
As different as the cultures of this world are, so are the definitions of beauty. Where some long for imperishability and flawlessness, others blossom in imperfection and fleetingness. Painstakingly arranged and yet ephemeral. Man-made and yet natural. Carefully planned and yet incomplete….
In traditional Japanese aesthetics, Wabi Sabi is a worldview that focuses on the acceptance of impermanence and imperfection. The aesthetic is sometimes described as beauty that is "imperfect, impermanent, and incomplete." In other words, Wabi Sabi acknowledges three simple realities: Nothing lasts, nothing is finished, and nothing is perfect.
In this editorial by wedding planner Unik Day and wedding designer Les Vintage.ologistes, perfection and imperfection merge into an exciting symbiosis. It's the way select elements interact and become a holistic source of inspiration. The team was looking for details that have a common language, revolving around balance, asymmetry, simple lines, simplicity and organic elements.
The majestic Château de la Mercerie estate, with its endless corridors, historic walls and sumptuous spaces, offered incredibly versatile opportunities to realize the stunning concept. We find ourselves between raw and delicate materials. We experience a nuance of light, power and a touch of fragility and reserved hypersensitivity. In this magical world we feel a longing for gentleness, subtle, enveloping and intimate that makes us dive deep into our soul.
The image poets Olivia and Morgan of Alchemia Photo, with their expressive images, perfect this breathtaking work of art that will be remembered for a long time.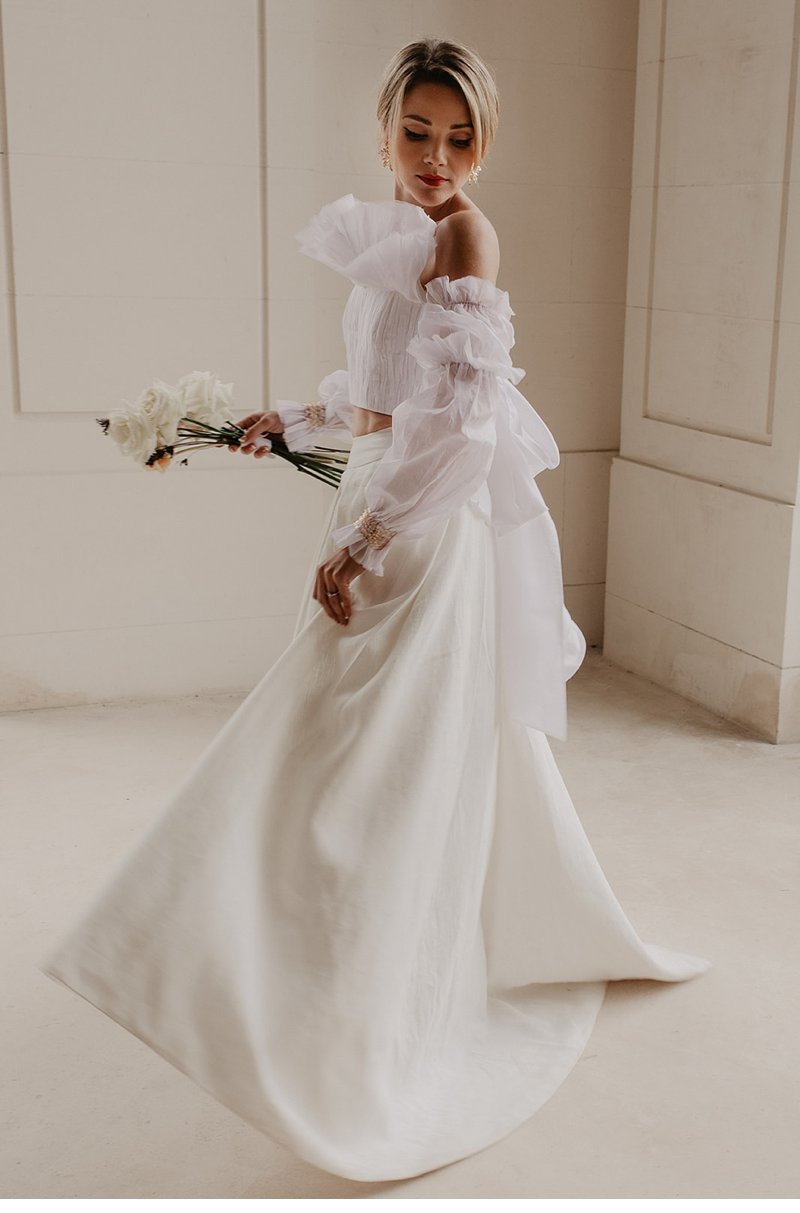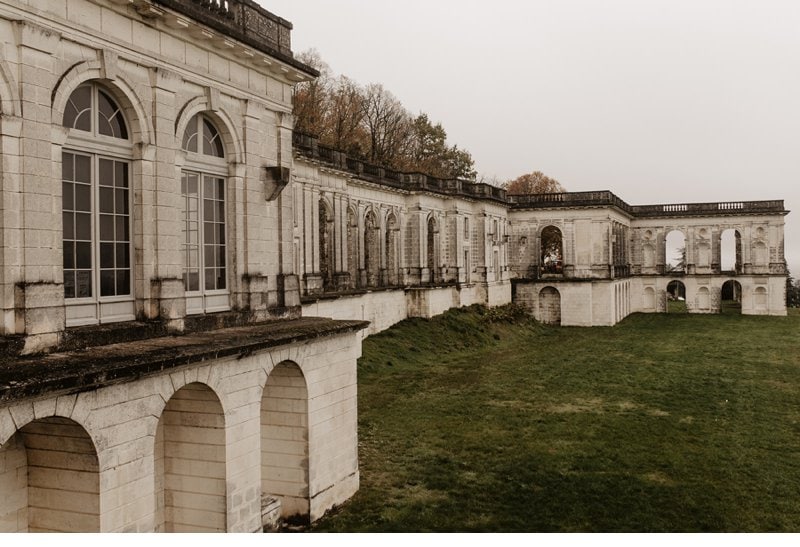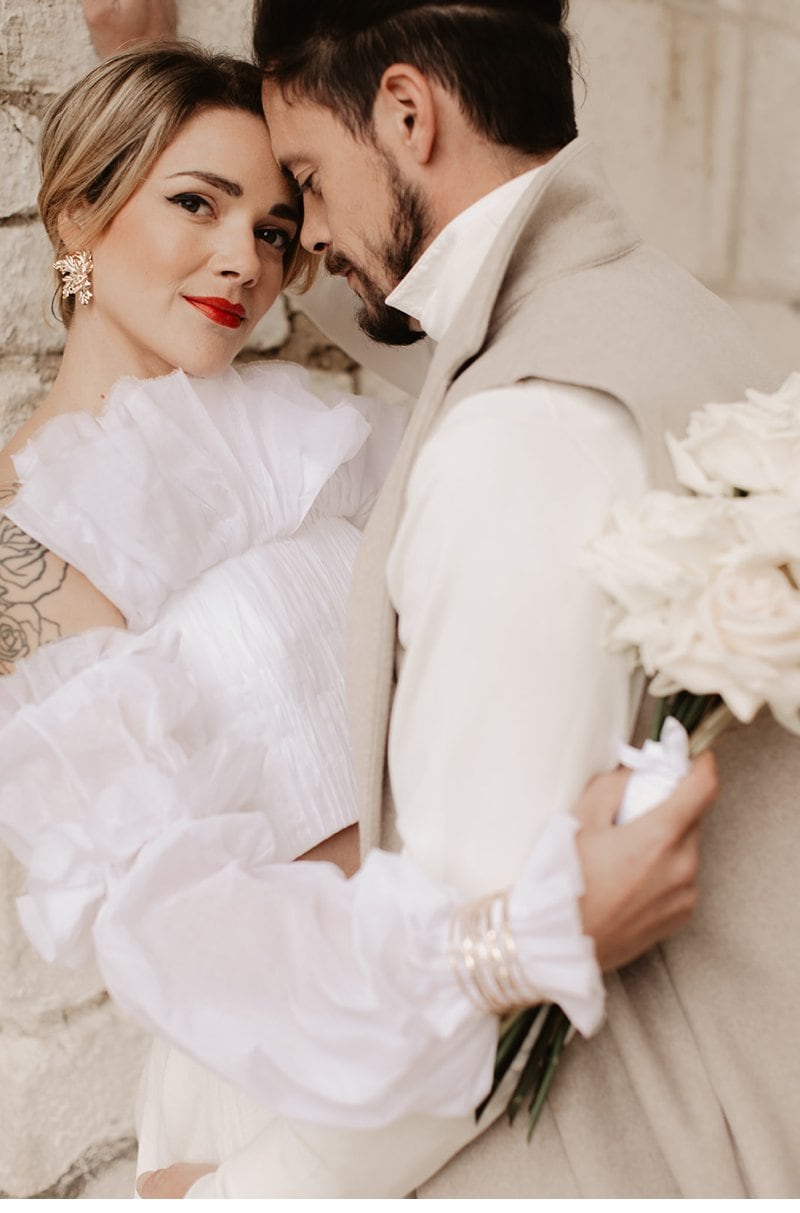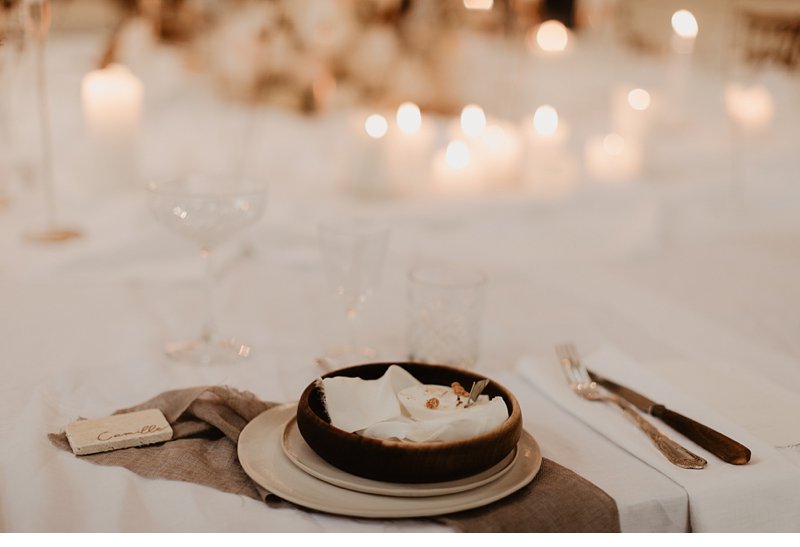 Photo & vidéo : Alchemia Photo & Vidéo
Wedding planer: Unik Day
Wedding design: Les Vintage.ologistes
Florals: Folky Blossom
Bridal dress  (ceremony): Heïdi Flos Créations
Bridal dress (dinner): By Romance
Bridesmaid dresses: By Romance
Suit: Blandin Delloye
Caterer: La Belle Etoile
Cocktail: The Maxologist
Ceremonial Officiant: Les créateurs de cérémonie
Guest gifts and decoration: Pia ecodesign
Make up : Noémie Lemoine
Stationery: Myne creation
Venue: Château de la Mercerie