Warm Autumnal Wedding Inspirations
Red envelopes with golden calligraphy from Letter Love Studio are the first ambassadors of these autumnal wedding inspirations.  
The stationery´s warm gold is shimmering here and there on the laid table. Also this deep red continues in opulent floral arrangements of The Southern Table next to delicate dusty pink and fresh green, which fill the air this especially sweet fragrance.  
A beautifully natural woman with brown hair bathes in this sea of flowers. Losing herself in the scent of roses, getting lost in her own thoughts of her upcoming marriage. 
Full of anticipation she lets her flowing dress dance, throws nervous looks out the window. One last time, she inhales the sweet perfume of the flowers before her big moment has come …
We can almost smell the blossoms, that event designer Lindsey Brunk chose for this shoot. Excitedly she told us: "When dreaming up this organic autumn editorial, photographer Lauren Peele and I were inspired by the warm hues of the season and delicate textures."  
With her sensitivity and sense for aesthetics Lindsey Brunk made her amazing visions come true and turned table setting, bridal styling and perfect flower arrangements into a harmonious synthesis of the arts.  
Photographer Lauren Peele, who was involved in the organization of this shoot from the beginning, finally caught this artwork on impressive pictures for us.  Simply magical, don´t you think?
Translation: Marina Jenewein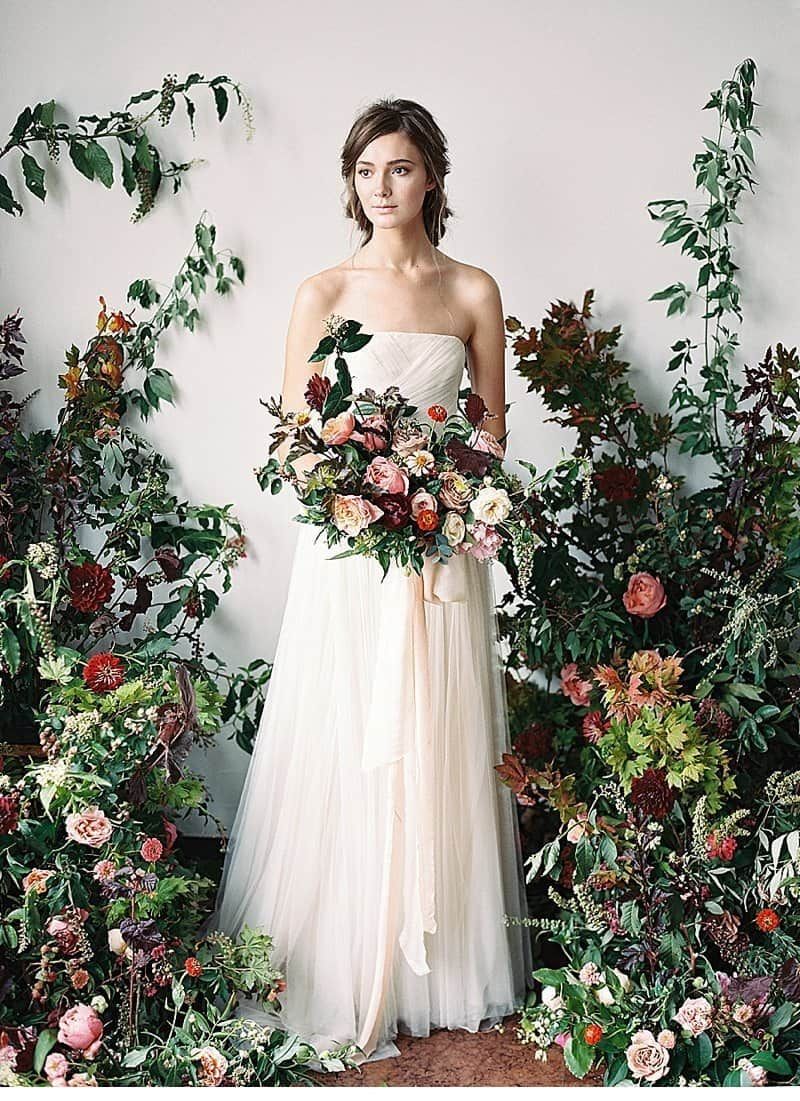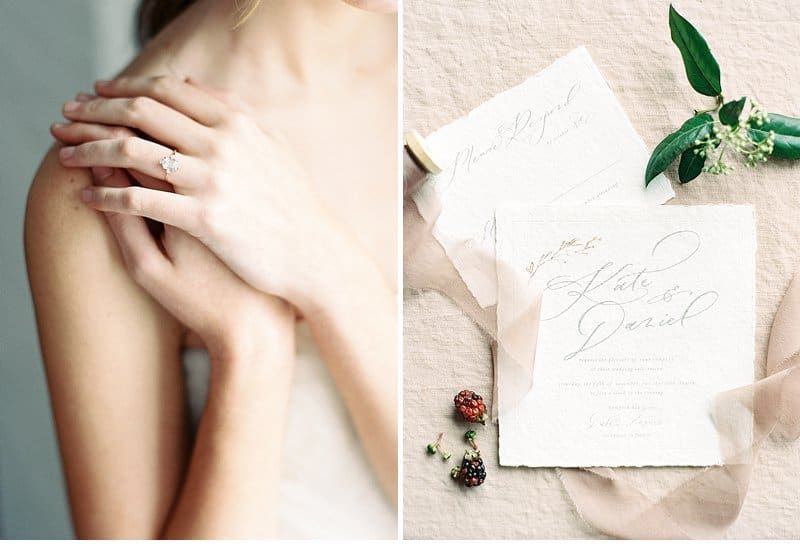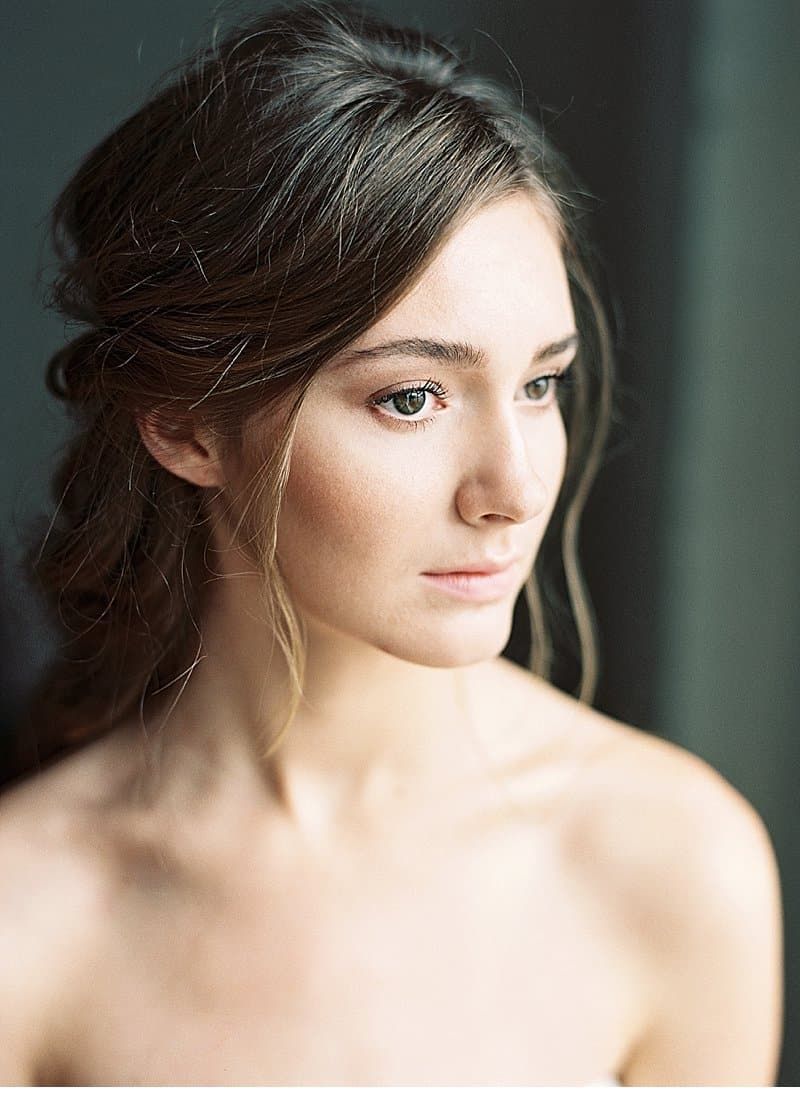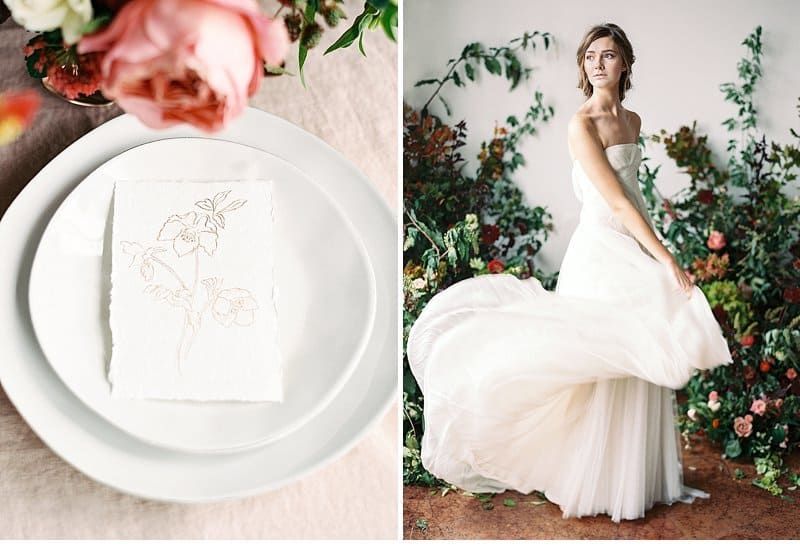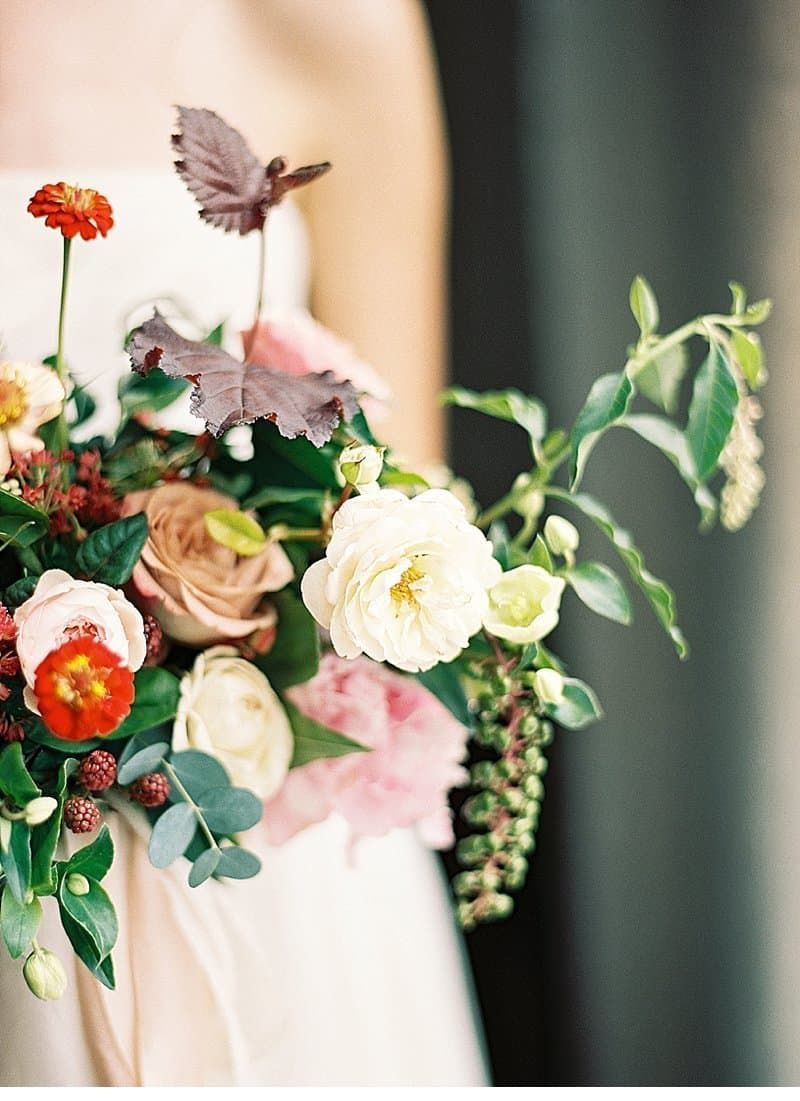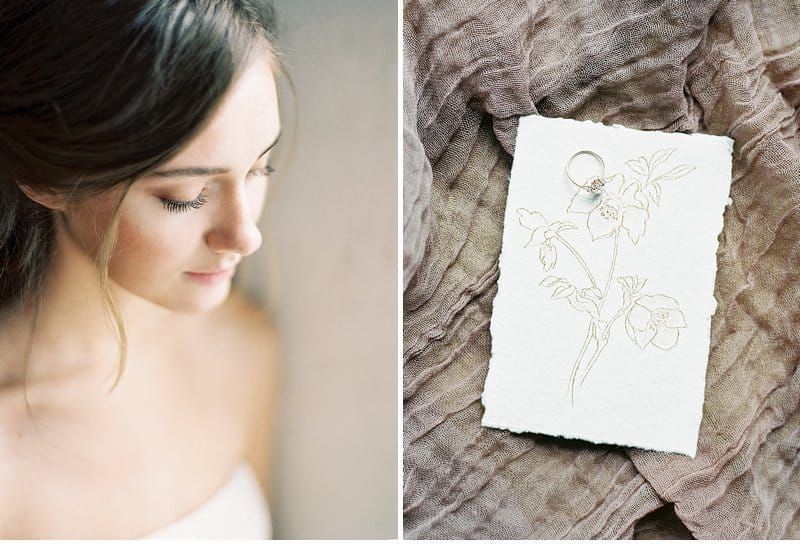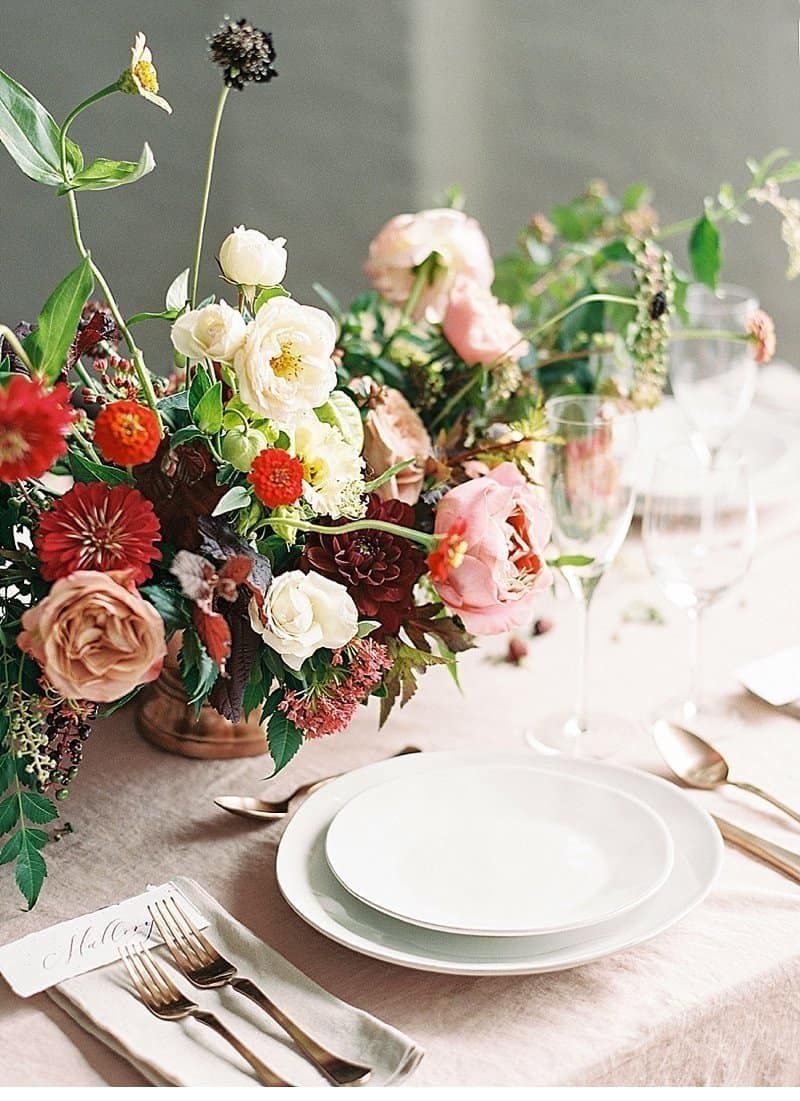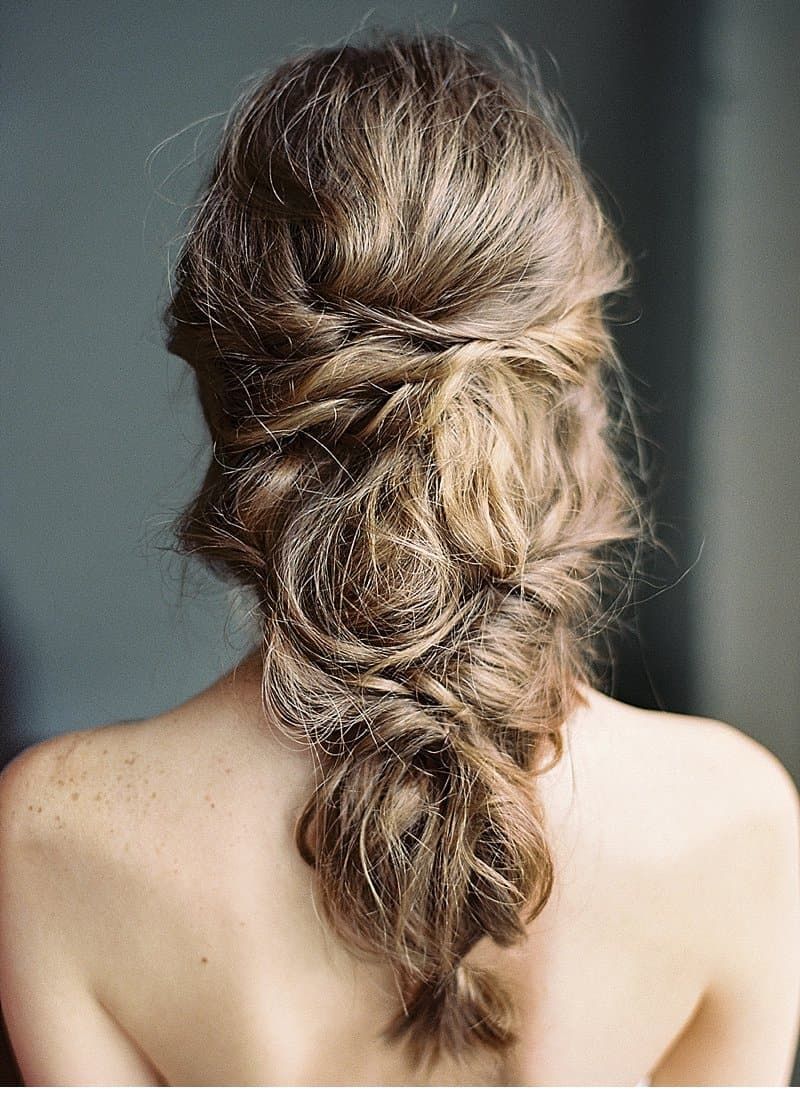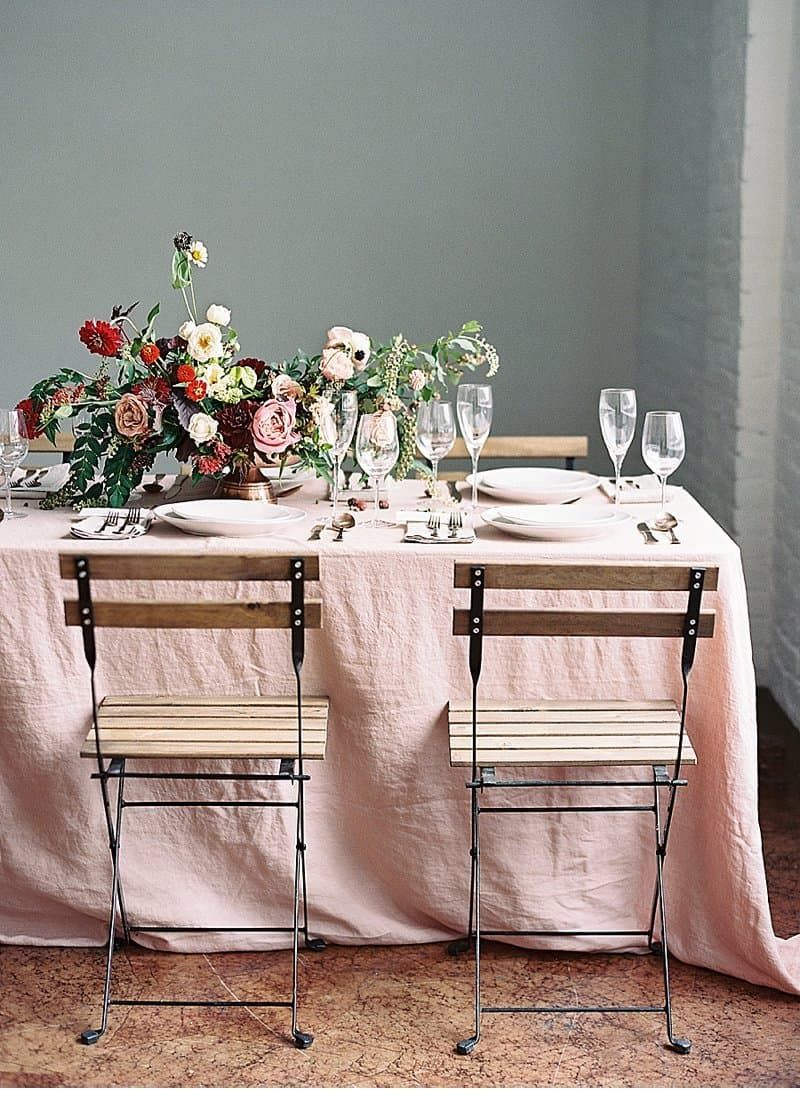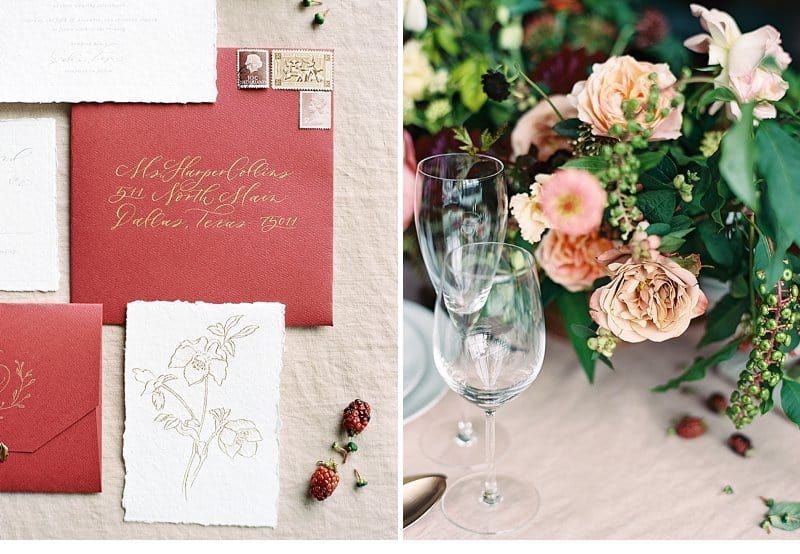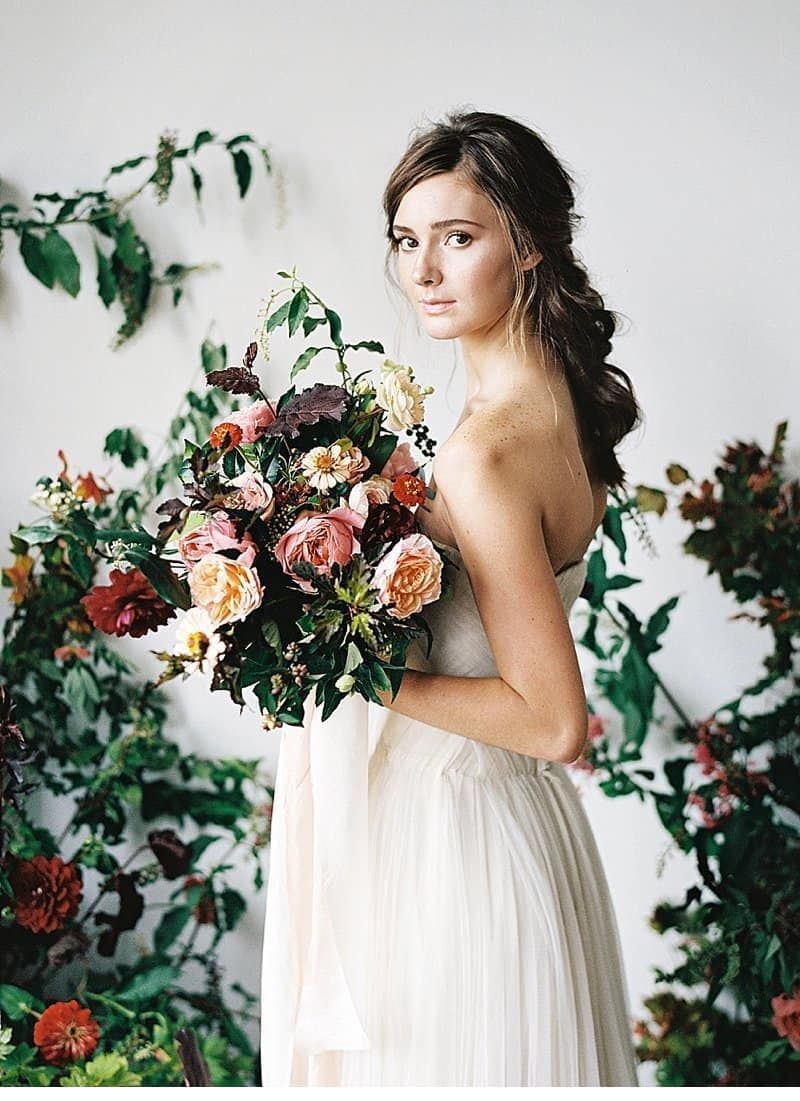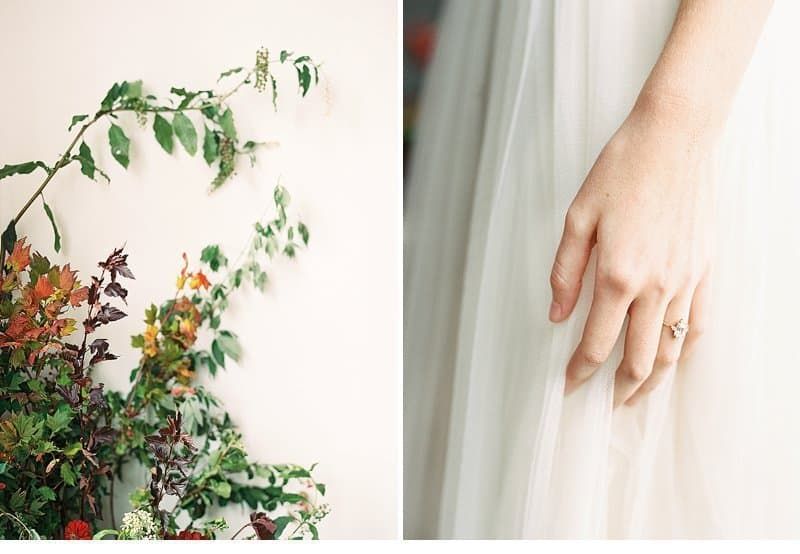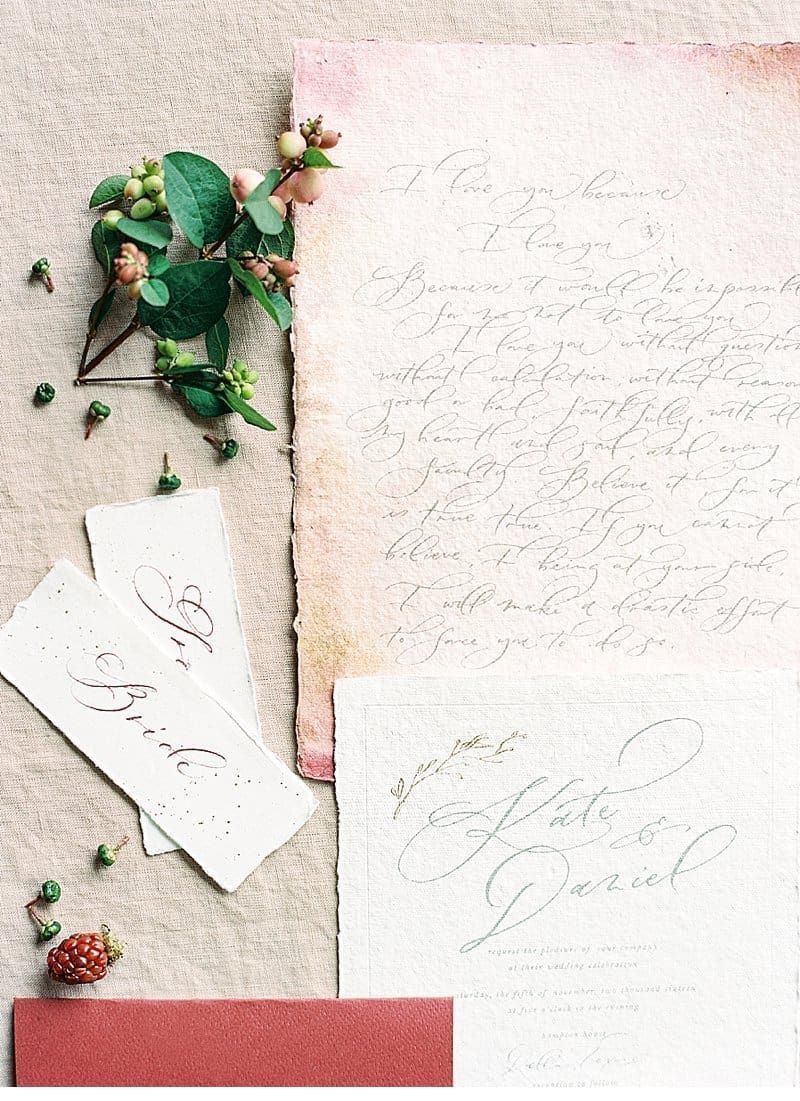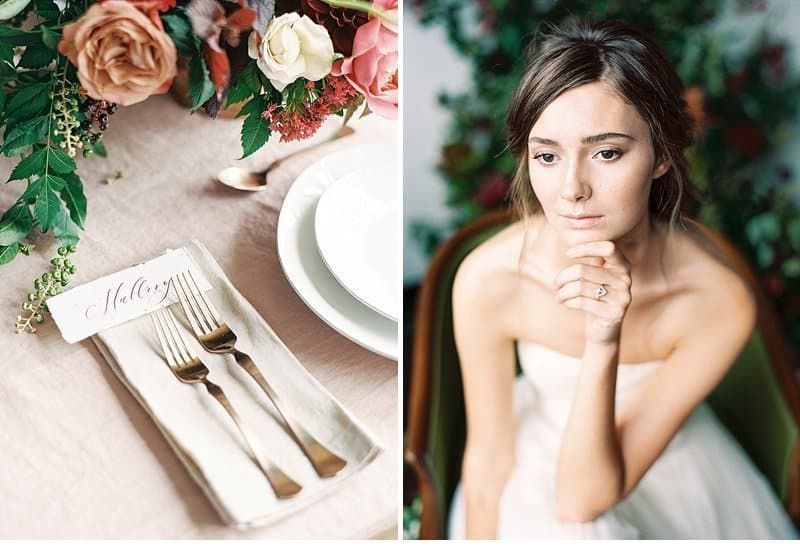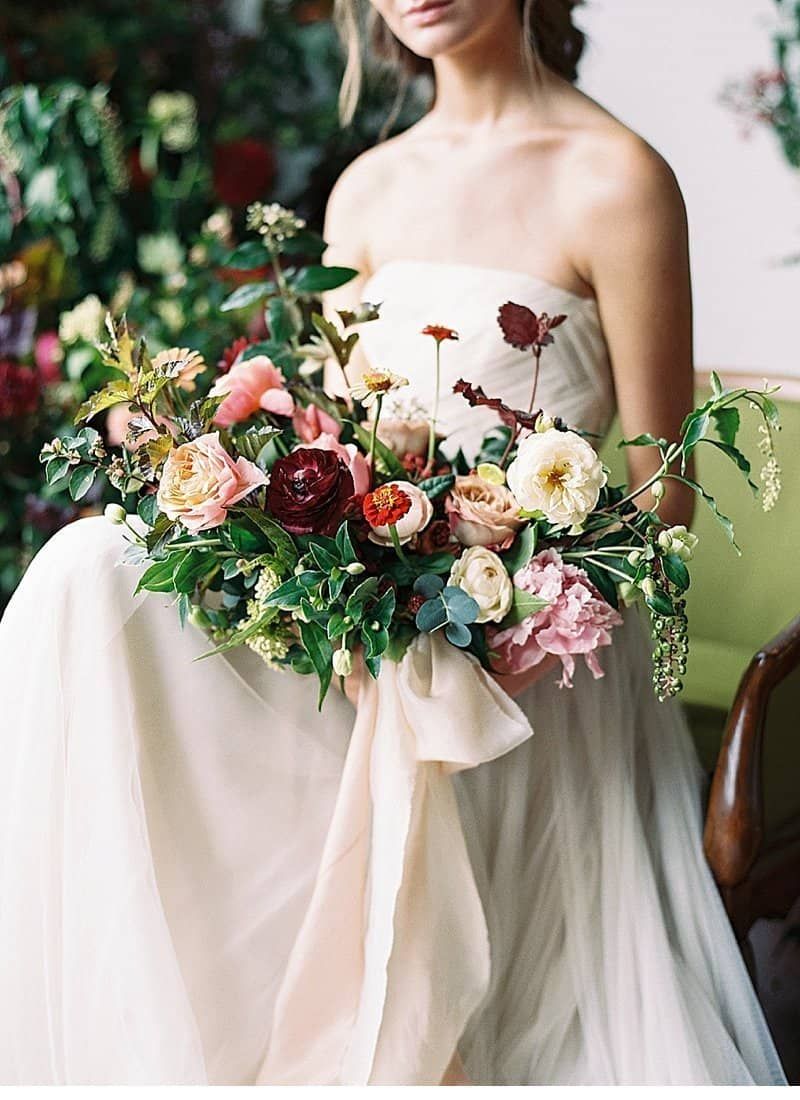 PHOTOGRAPHY: Lauren Peele
DESIGN & STYLING: Lindsey Brunk
FLORAL DESIGN: The Southern Table
PAPER GOODS: Letter Love Studio
GOWN: Stanley Korshak  
ENGAGEMENT RING: Susie Saltzman
BEAUTY: Samantha Landis 
MODEL: Hannah from The Dragonfly Agency