Wedding À La Française At The Palais Namaskar
Do you want to know what a Wedding À La Française At The Palais Namaskar looks like? Then come on a trip to Morocco with us and wedding planner Linda Champenois and let yourself be surprised.
One thing is certain, Linda and her colleague Vanessa Roussel from Shades Waves will exceed all expectations and introduce us to an unknown side of this mysterious country. And that starts with an extraordinary location. "The Palais Namaskar  is a modern palace with contemporary and oriental style." Linda reveals.
Exciting contrasts that harmonize with each other as a matter of course and merge under an imposing roof. As if they were made for big visions like those of the two event planners: "We all fell in love with this enchanting place because of its architecture and with the thought of shooting an elegant and modern wedding there while showing the place's authenticity." Linda Champenois admits.
The focus of this element: an immaculately beautiful bride, to whom exclusive wedding dresses by Inbal Dror, Justin Alexander and Chanamarelus  nestle and whose soft hair is adorned with jewelry by Maria Elena. The personified perfection, one might say.
An attitude which Linda and Vanessa naturally strove for in the implementation of the entire concept. A concept that also included a finely coordinated color concept, as they told us. "The color palette for the shoot was inspired by the different shades of colors that remind us of Morocco; color of the dunes, the pink walls, terra cotta to hand-made fabric."
The result of so much attention to detail and sensitivity? A captivating work of art that could only be brought to life through the well-coordinated and professional collaboration of all those involved. A fact that Linda Champenois was also very aware of: "Our team was composed of international professionals such as Maddy Christina, our photographer, Alex Chevalier, our videographer and Ivy Cousin, our stationery provider who all did a magnificent job capturing this elopement-like style shoot."
We are especially pleased that Maddy Christina was in the right place at the right time and captured these very special wedding inspirations in her unmistakably artistic way. Because without her expressive pictures we would never have heard of this wonderful side of Morocco…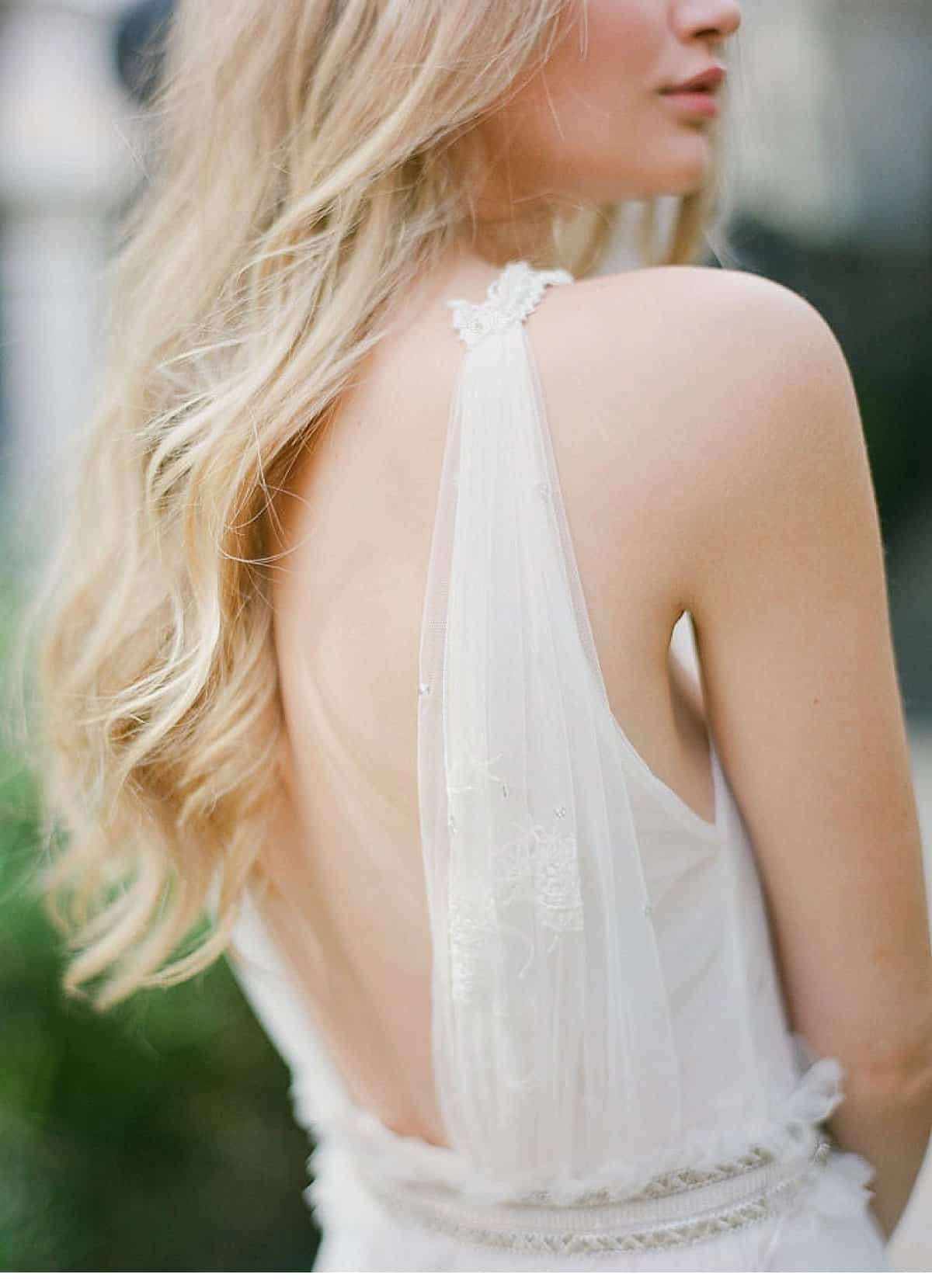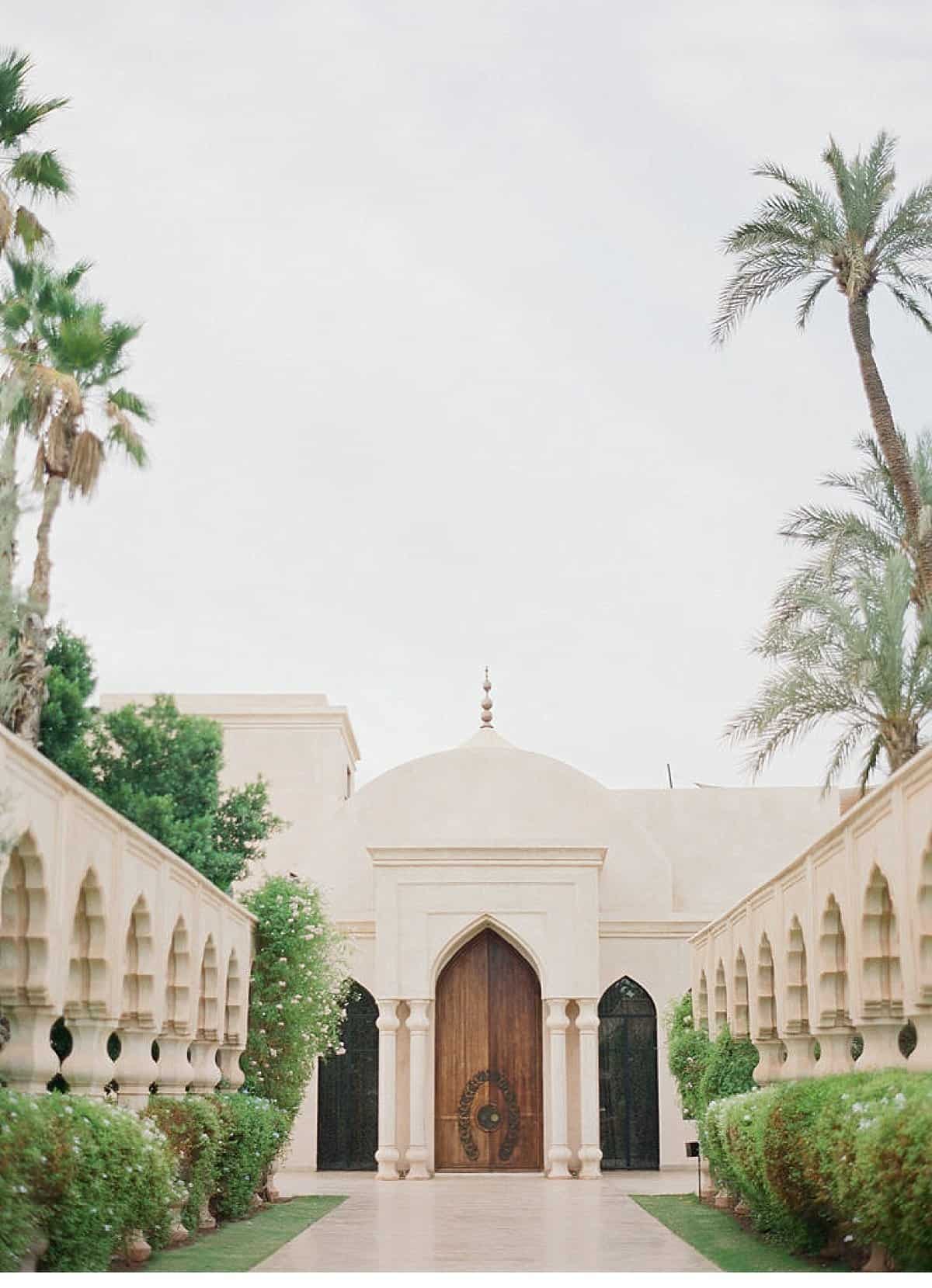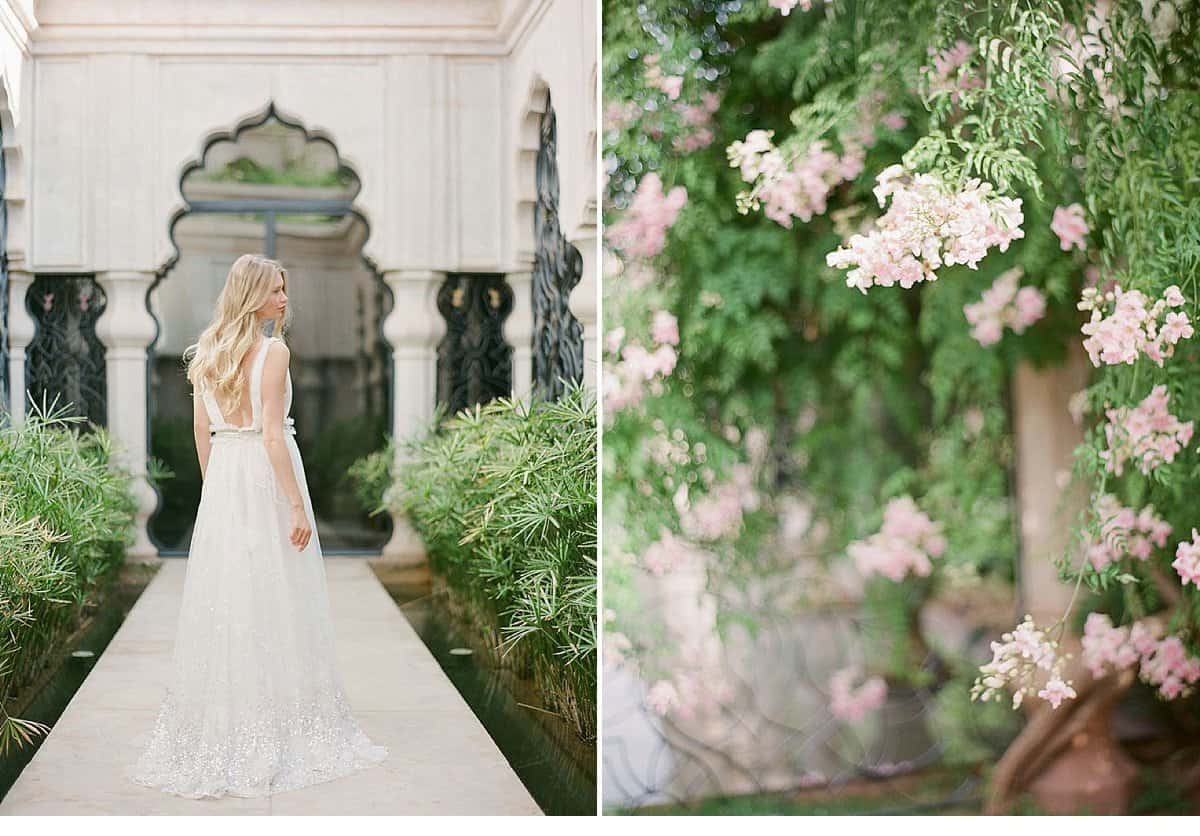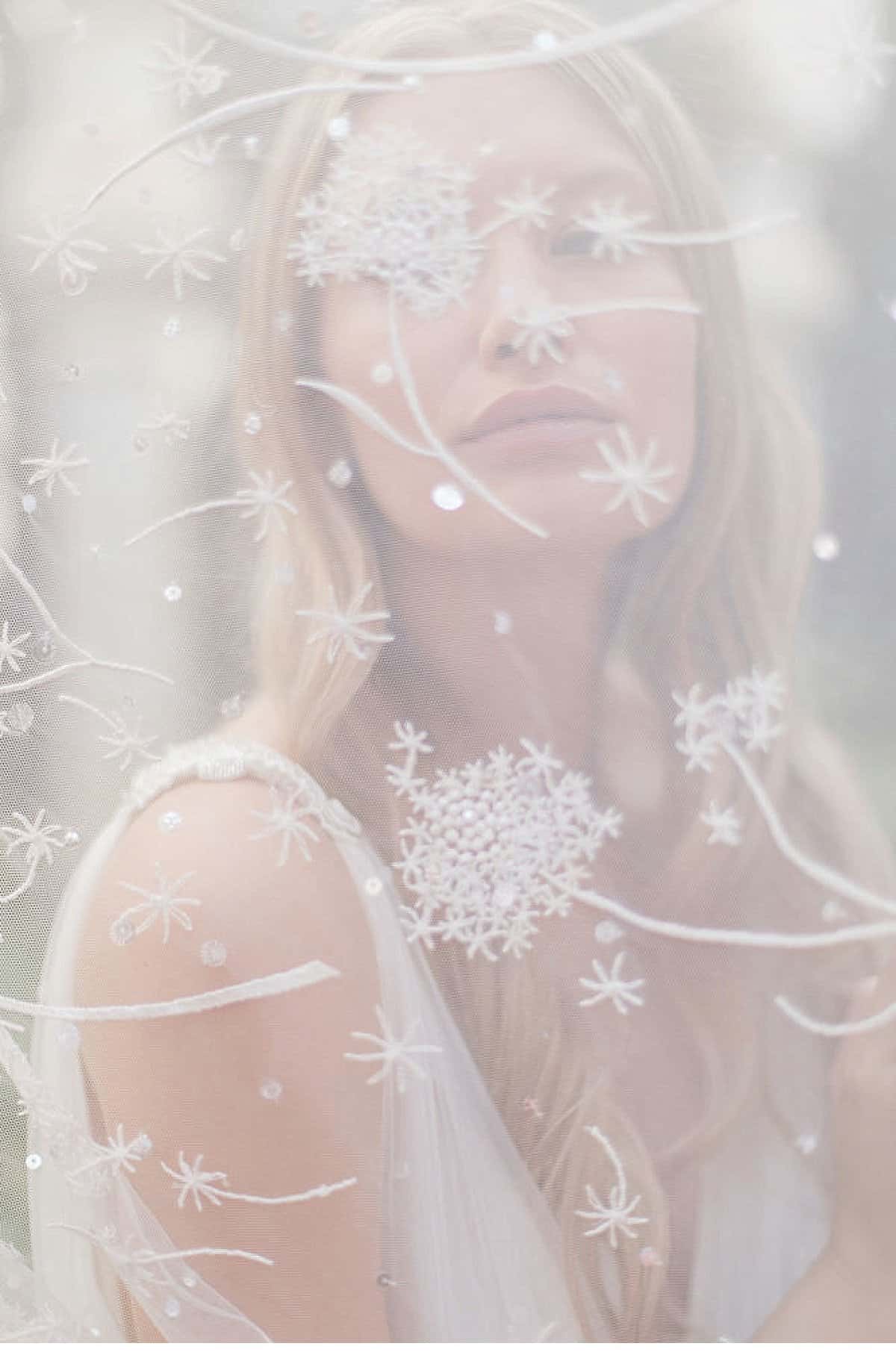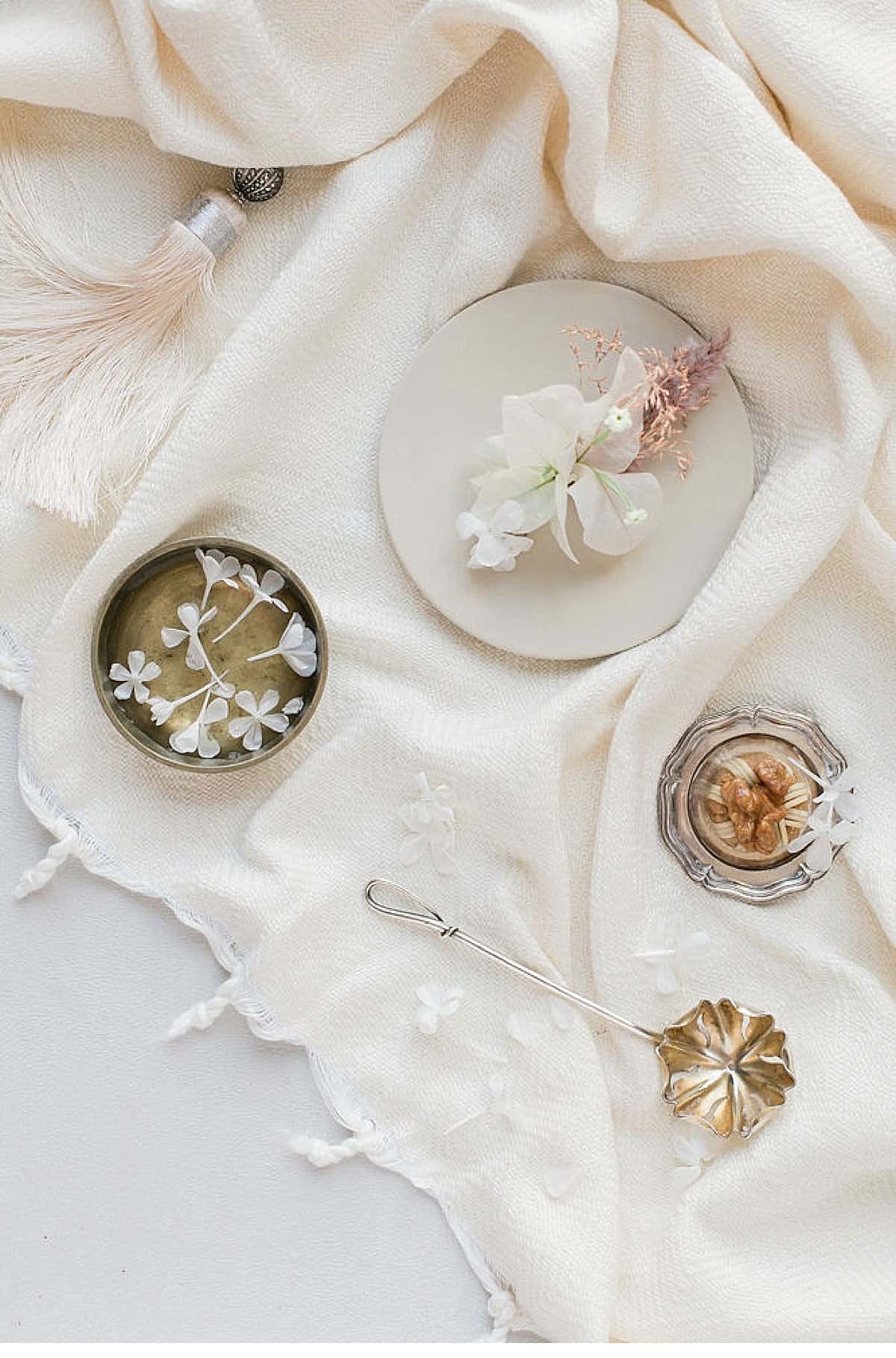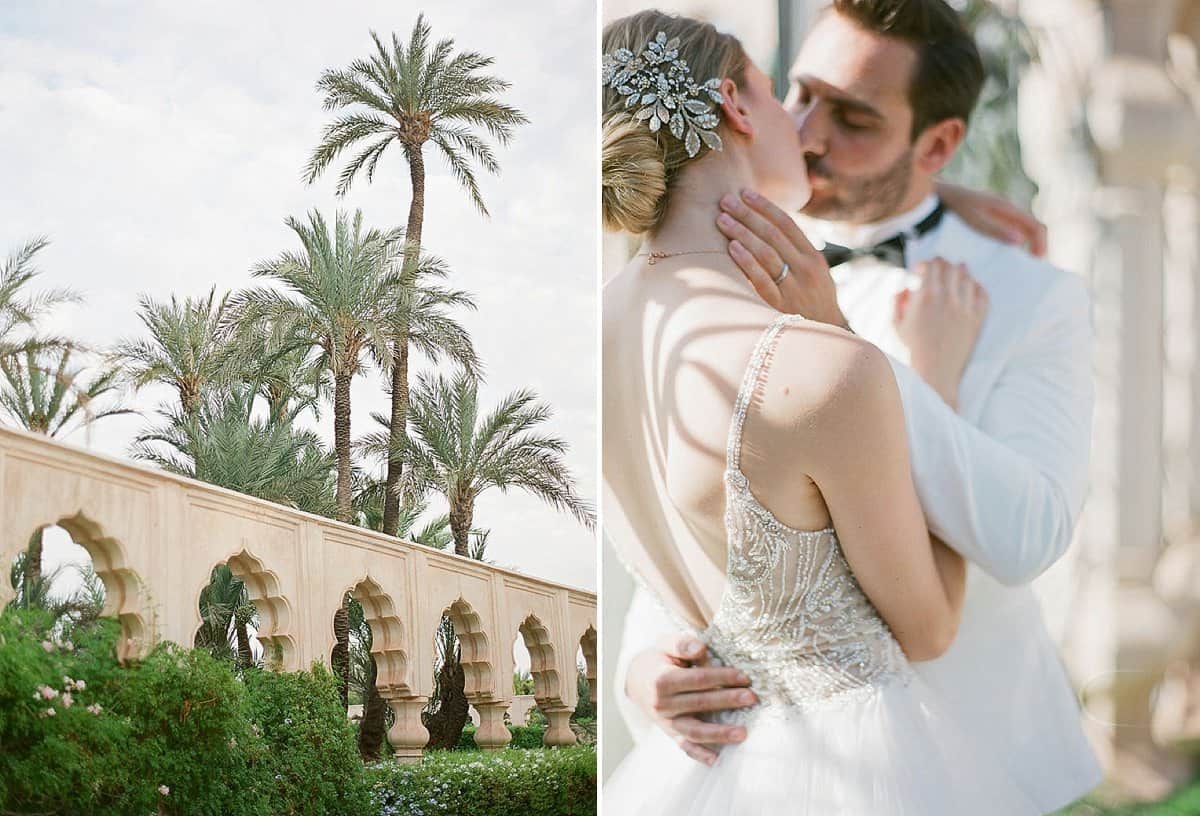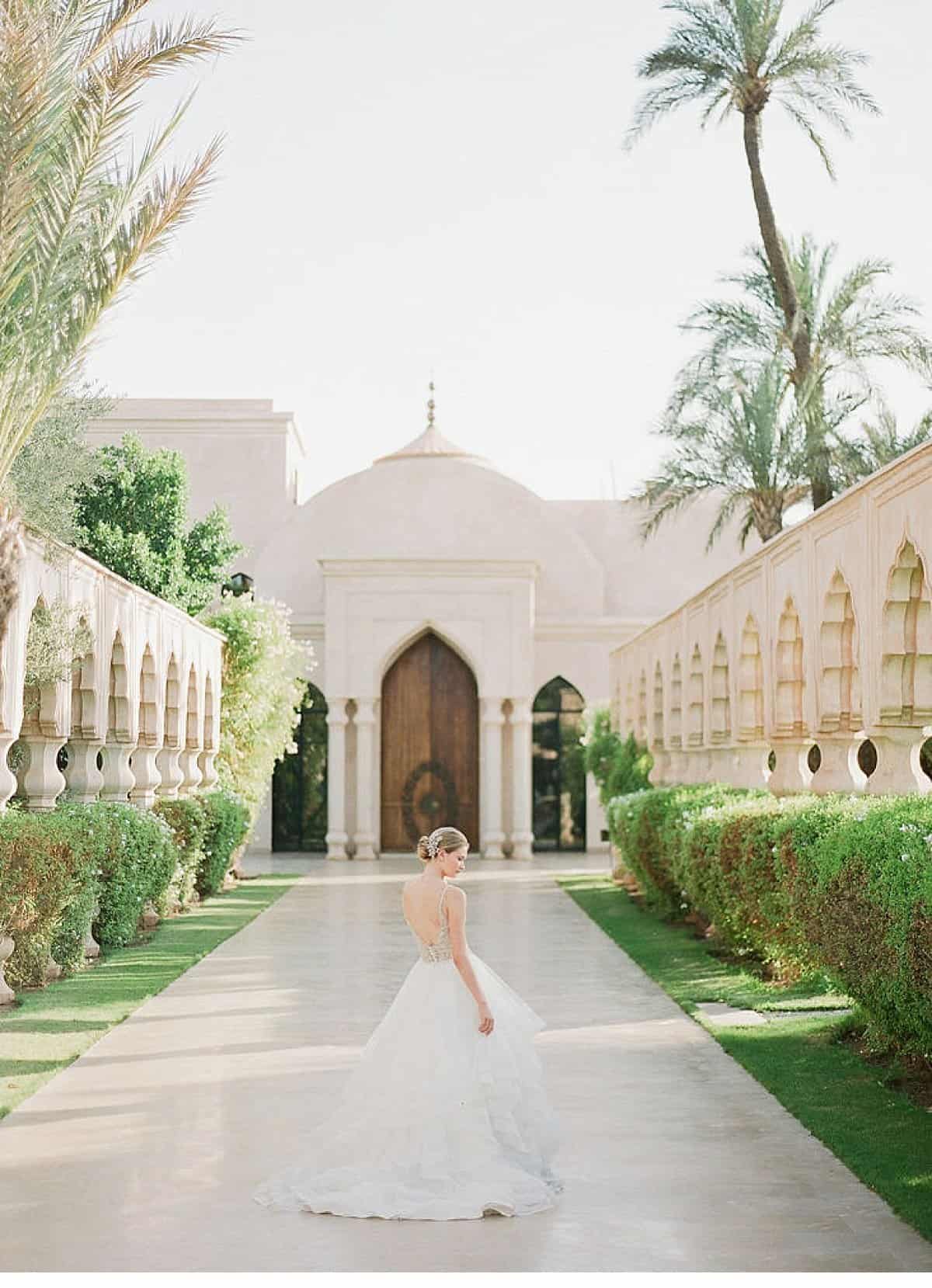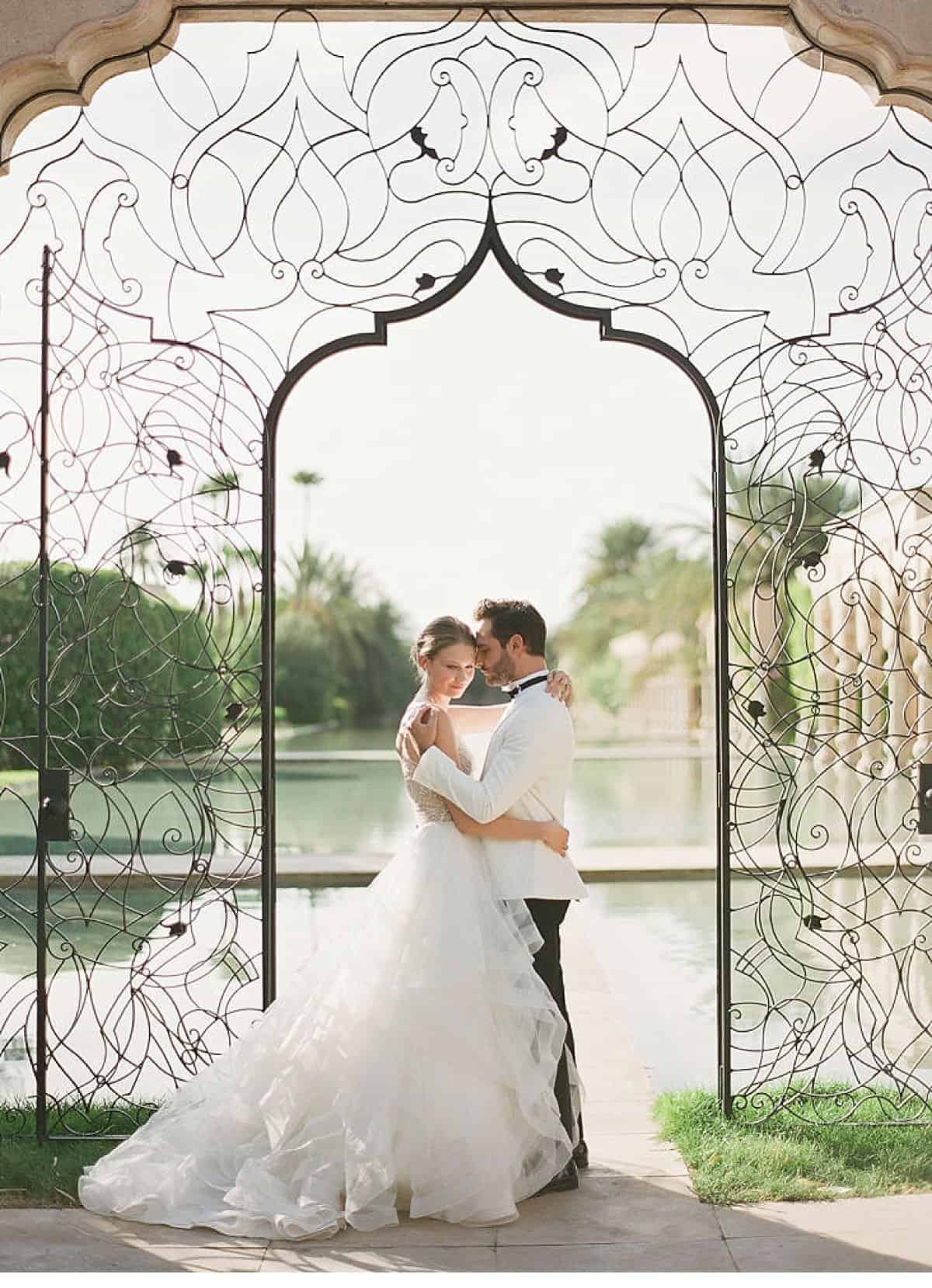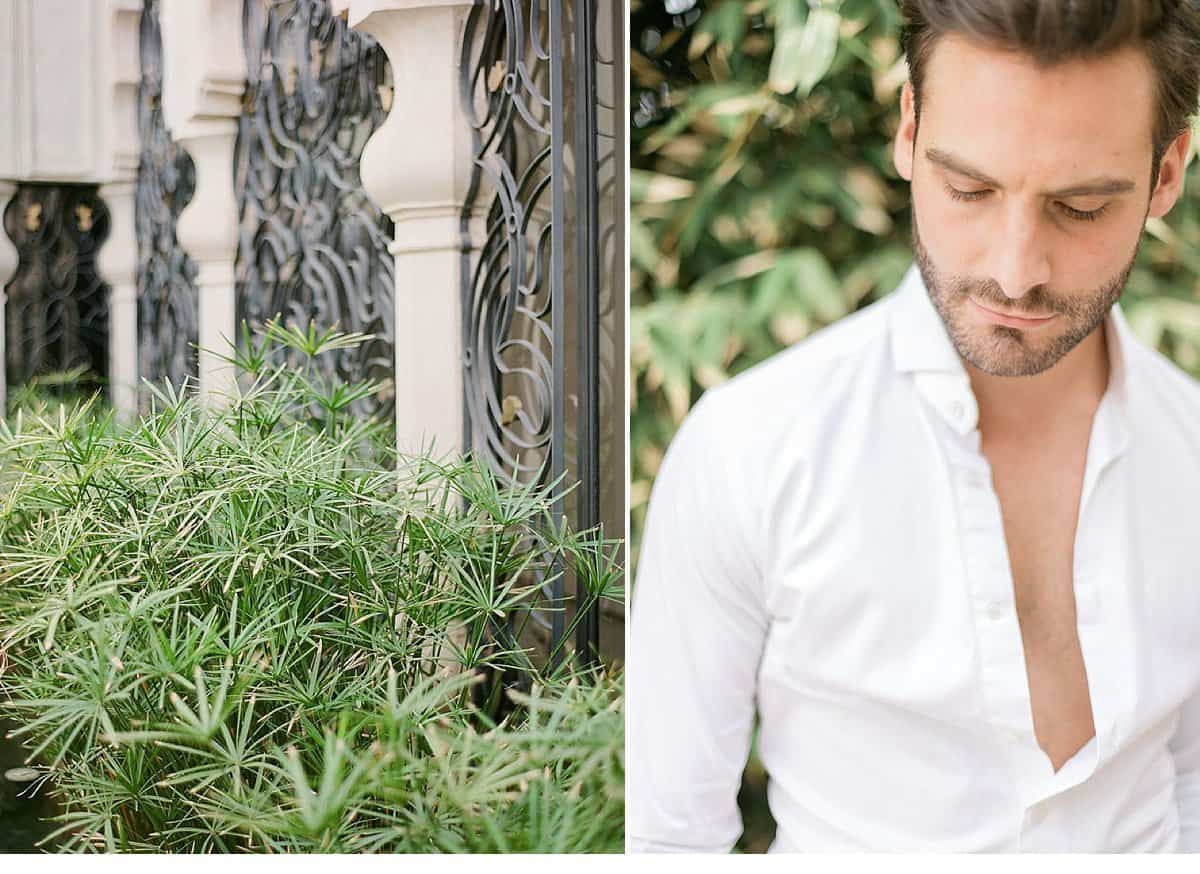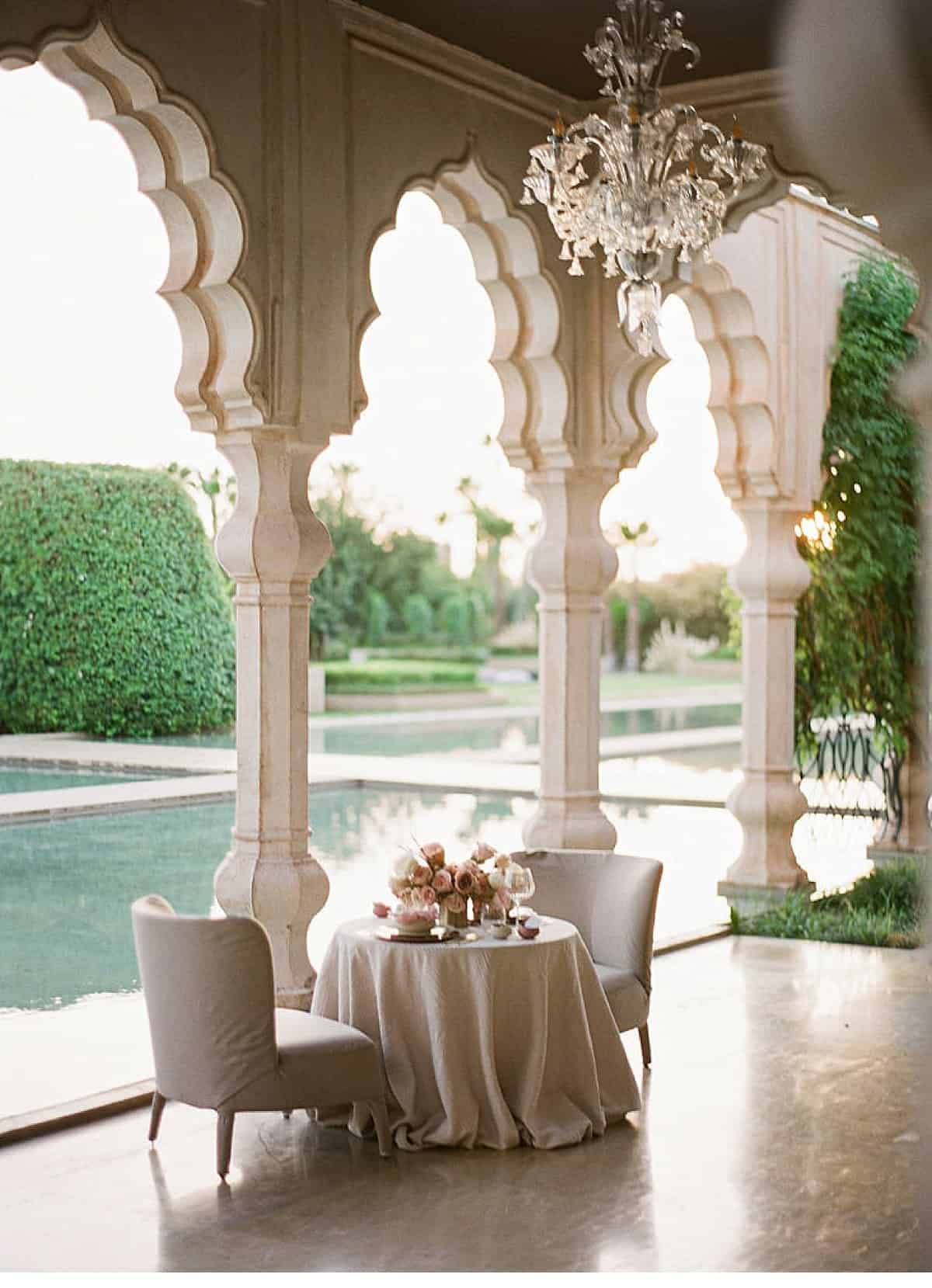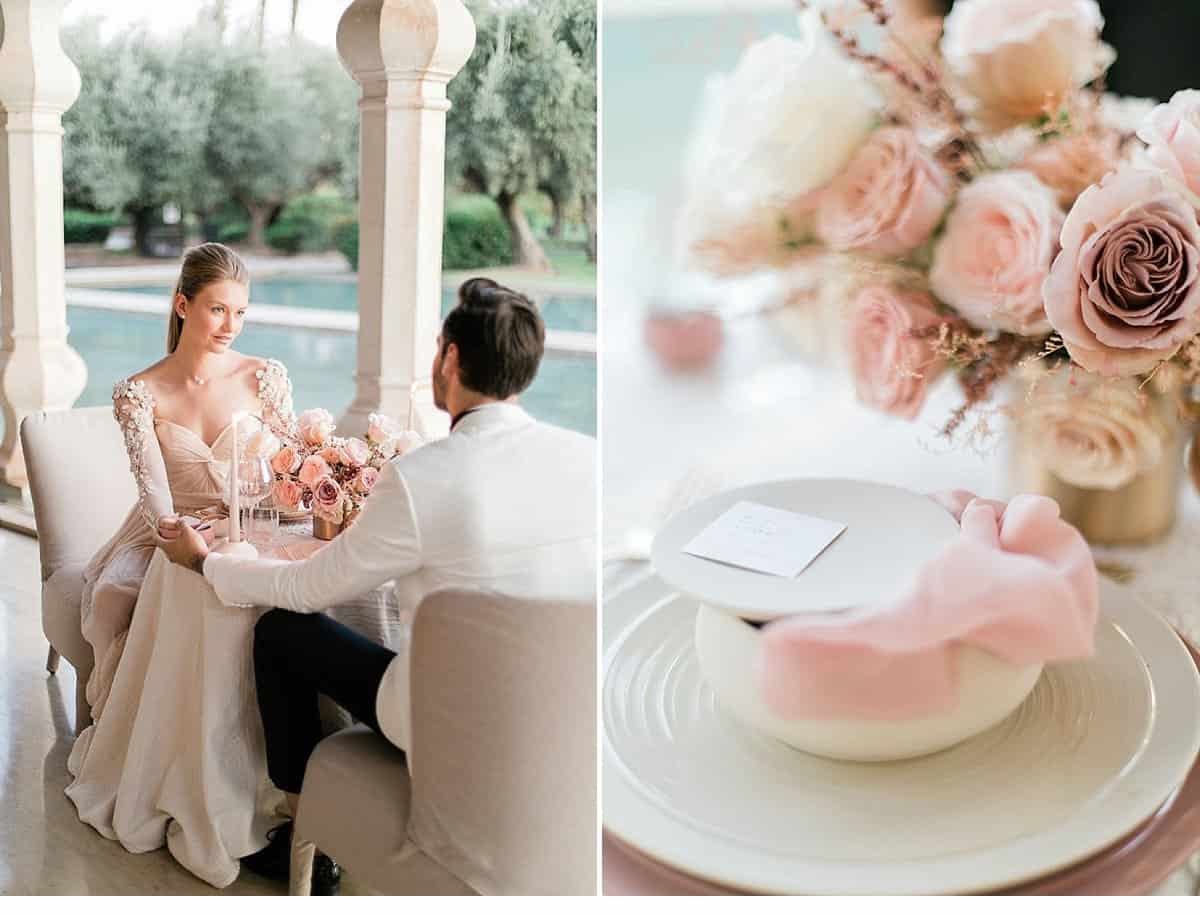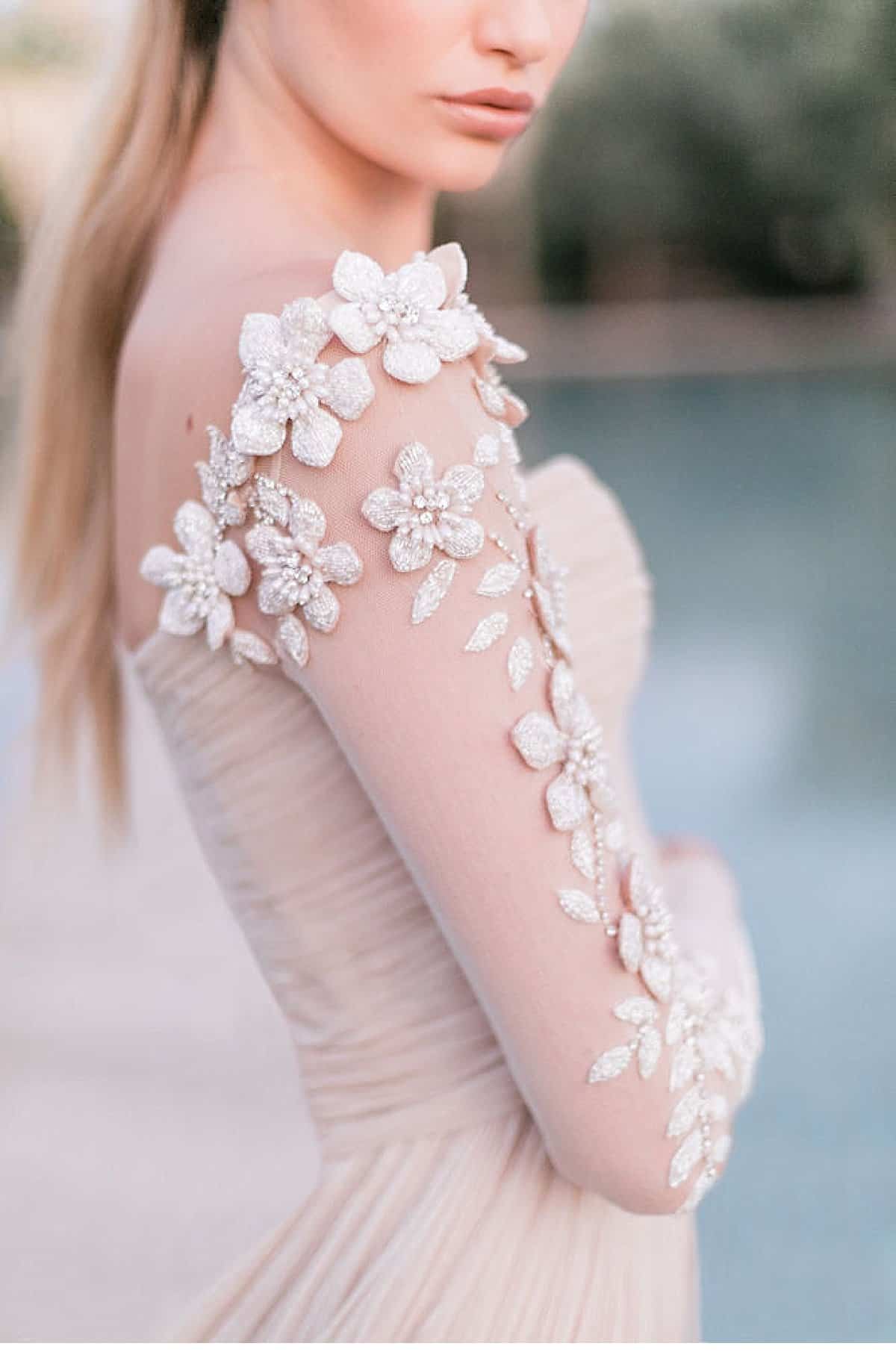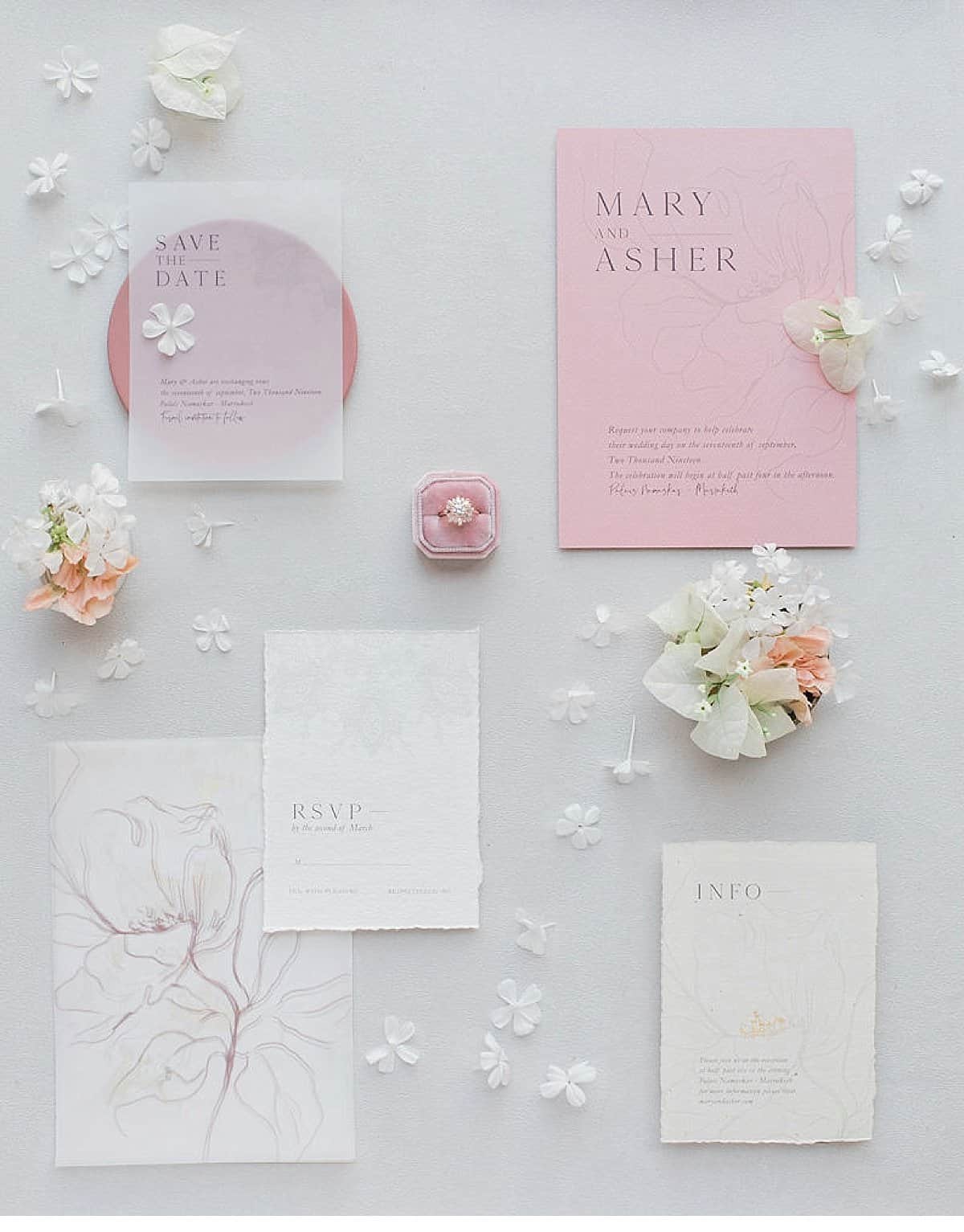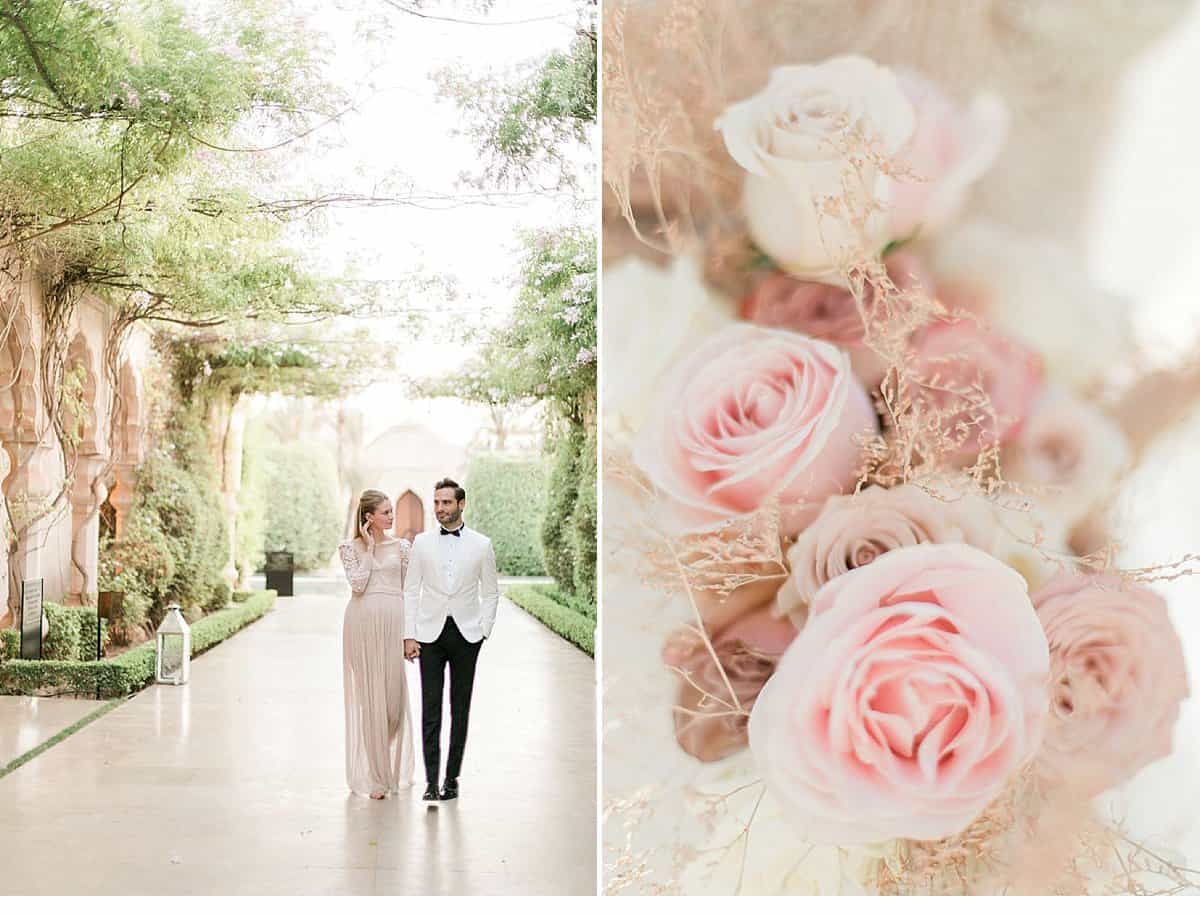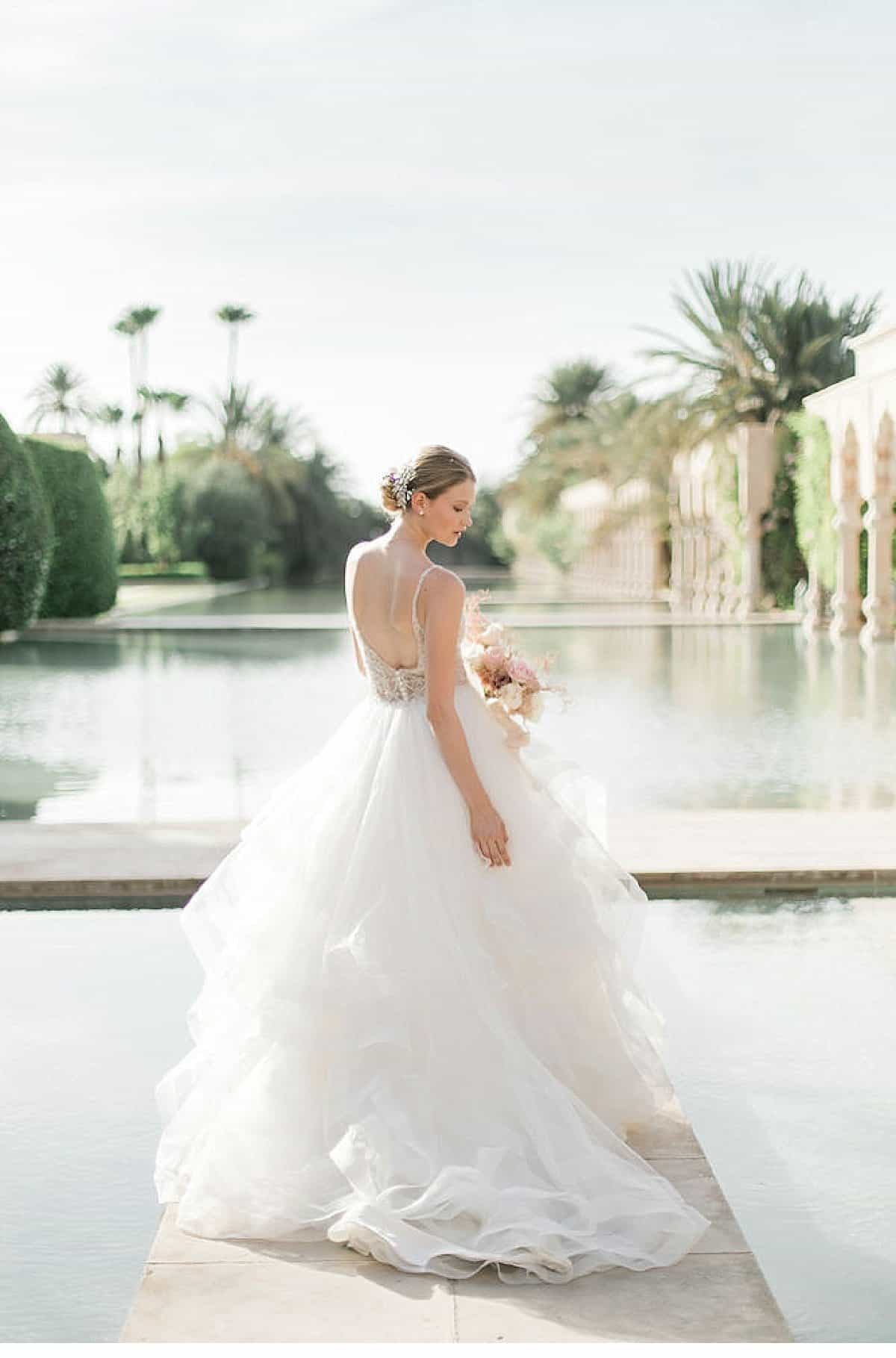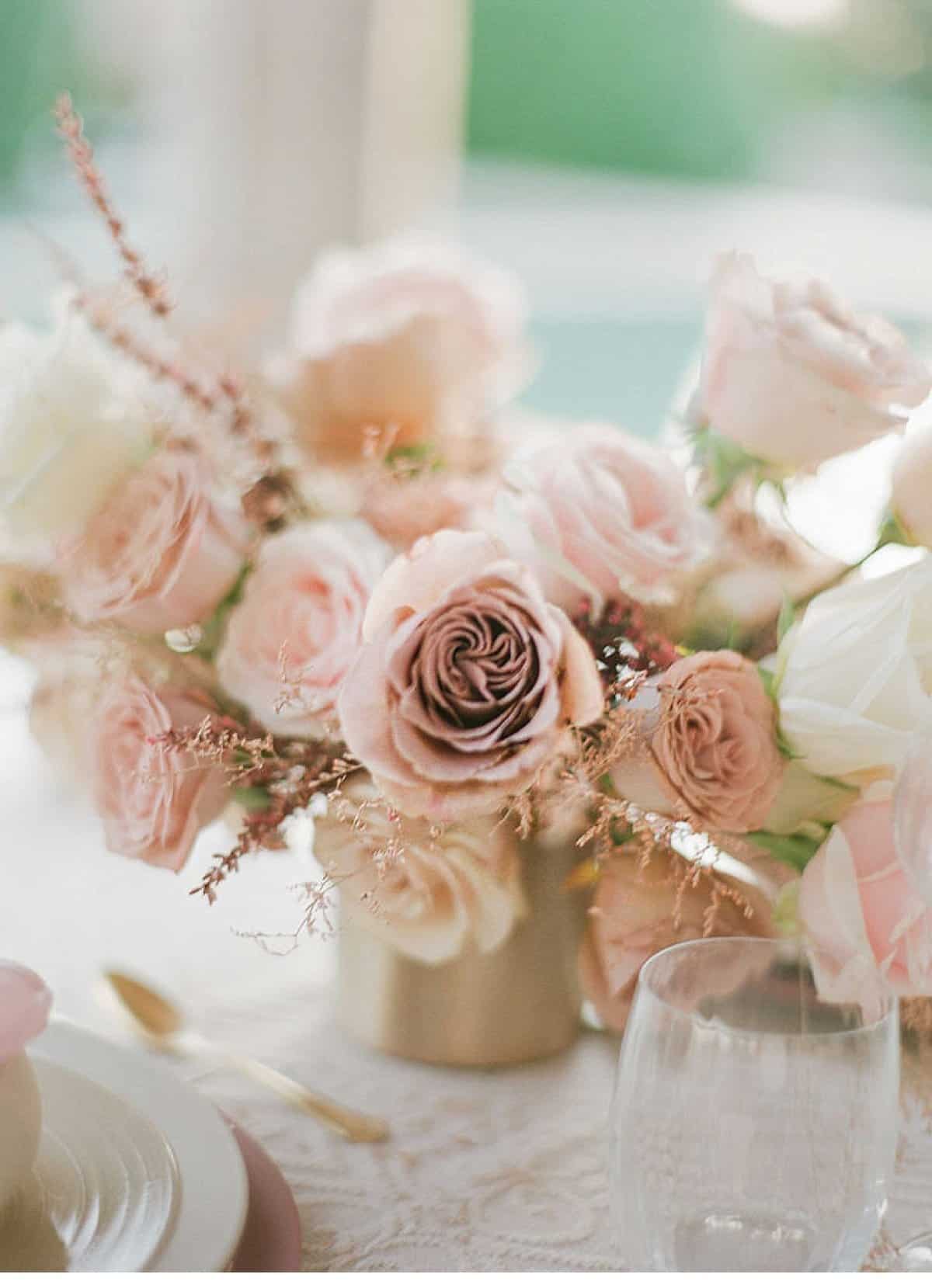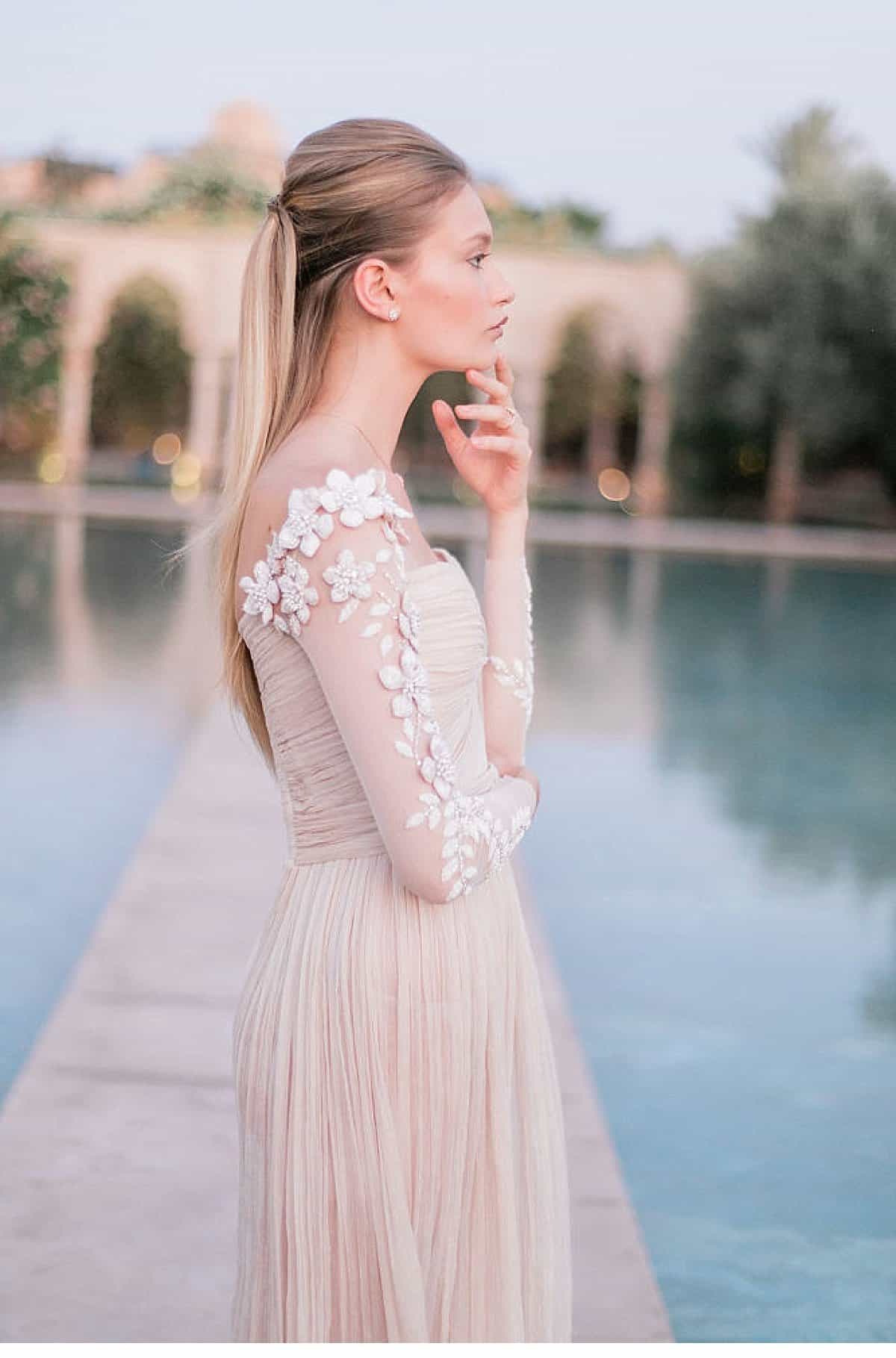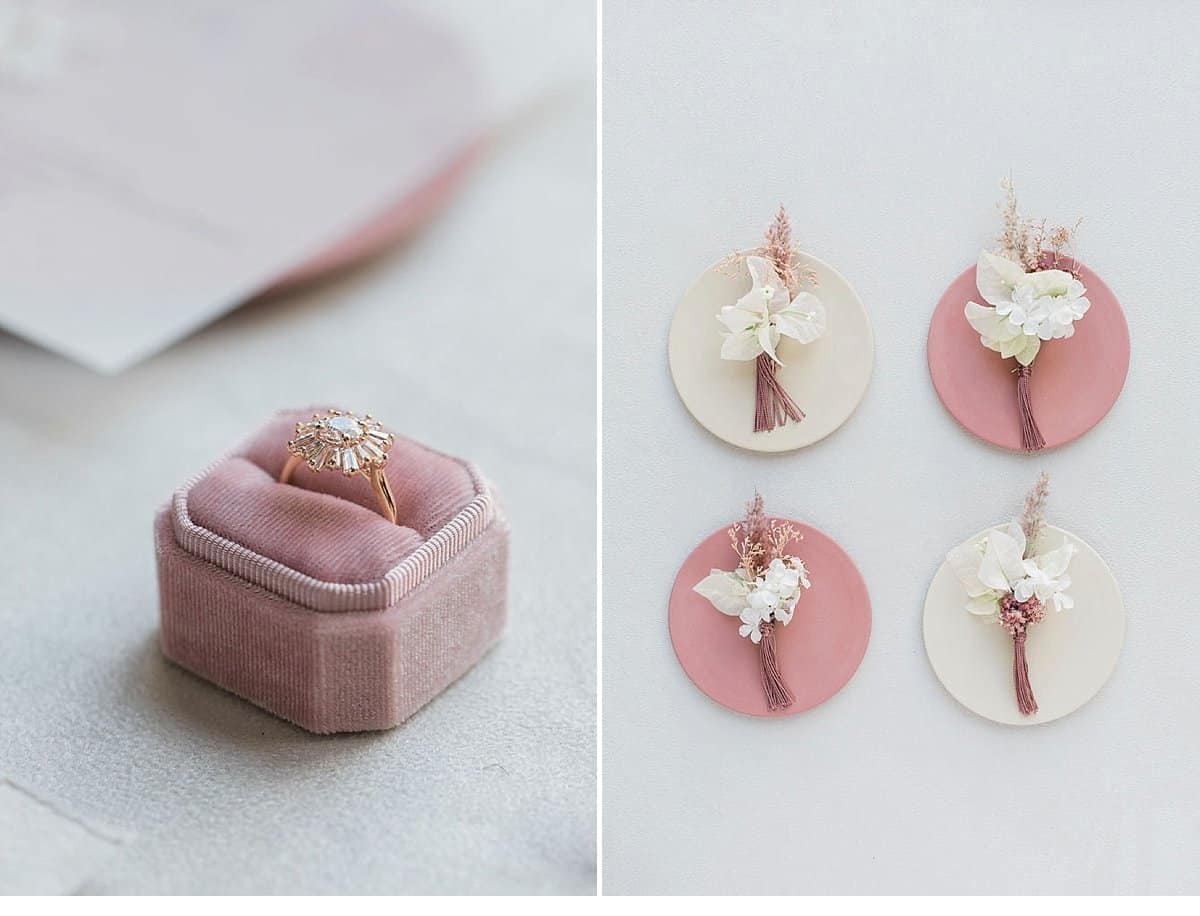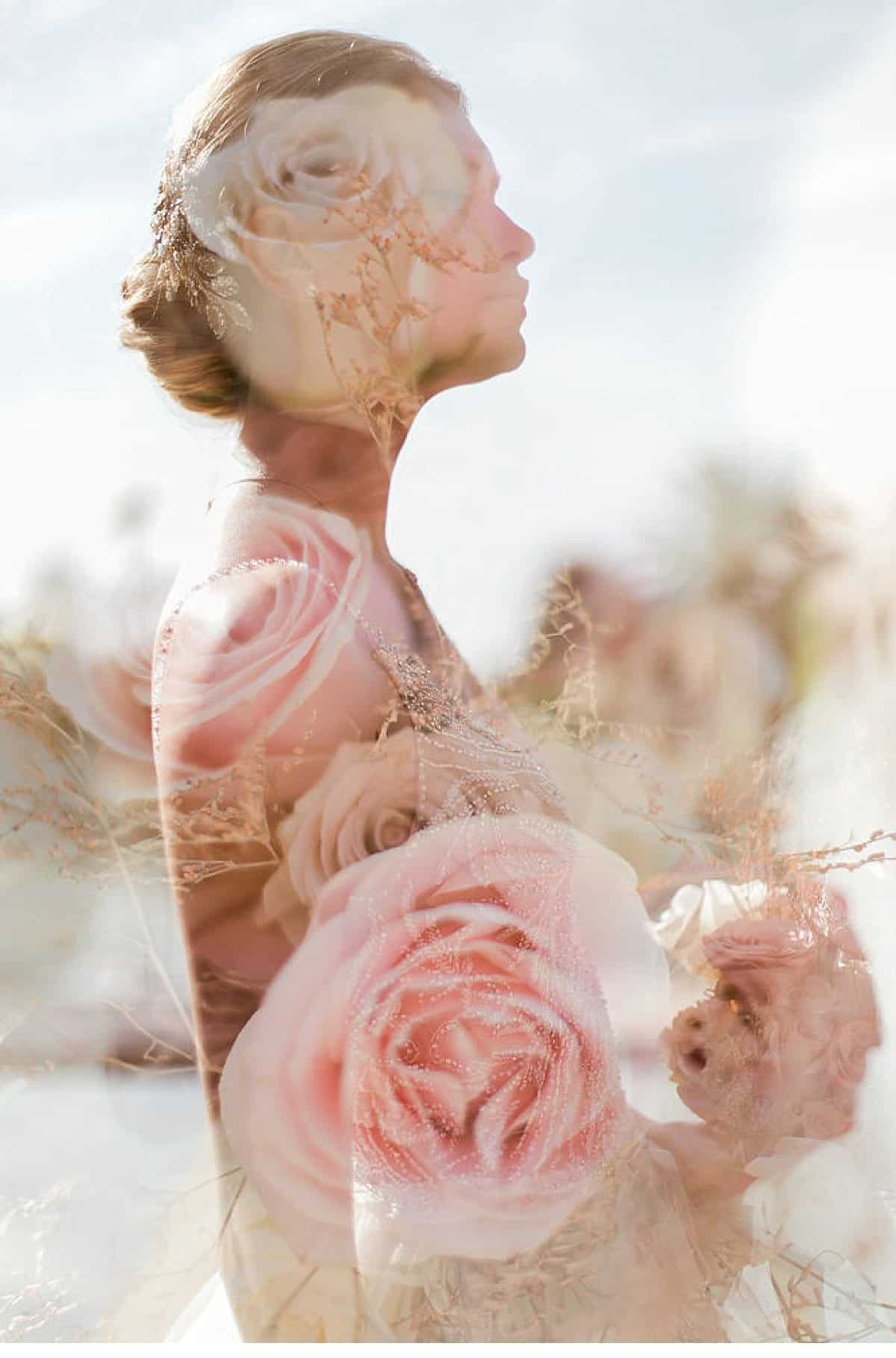 Planning & Artistic direction: Linda Champenois
Photographer: Maddy Christina
Videographer: Alex Chevalier Films
Coordination: Vanessa Roussel – Shades Waves
Muah: Marie Bogaert
Venue: Palais Namaskar
Stationery: Ivy Cousin 
Gown: Inbal Dror / Justin Alexander / Chanamarelus
Bridal Shop: Metal Flaque
Ring Cushion: Velours d'un boudoir 
Shoes : Bella Belle Shoes
Bridal head piece: Maria Elena 
Jewelry : Swarovski – Satellite
Ring Box: filles box 
Models: Marie Leroy and Maxime Heras