Wedding dream on the Amalfi Coast
Oh, how romantic, wedding photographer Carmen Santorelli delights us today with an idyllic wedding dream from the Amalfi Coast!
And from Positano to be exact. A fascinating cliffside location in southern Italy that bride Kate and her sweetheart have chosen for their Destination Wedding. No wonder, because you just have to fall in love with the crystal clear water, the lively cafes and narrow streets.
In addition, the typical architecture, the spectacular rows of houses that line the steep cliffs and of course the imposing church of Santa Maria Assunta, which together create a very special atmosphere.
"I knew I wanted to let the Italian setting speak for itself. So we kept the rest simple and did a lot of it ourselves." bride Kate reveals to us.
No problem, because Kate and her mother are blessed with so much flair that they unceremoniously conjured up wonderful flower arrangements themselves from the loose flowers from Posa Flora. Kate's bridal bouquet, which was only finished shortly before the emotional First Look, is also lovingly homemade.
She also found support among her friends:"Our invitation cards were designed by Libby Rae Studio. She brought my vision of Italian tiles and lemons to life. I ended up using their design for the entire design including the guest favors and stationery."
And for everything else, Kate had wedding planner Lucy of The Amalfi Experience by her side, who pulled everything together perfectly when it mattered. The bride and groom were more than satisfied with the result: "We achieved our goal of giving a unique experience to those who mean the most to us. There were just the right people here and the trip was exactly what we wanted."
All we want now are the great photos to go with this detail-filled wedding. So let's sink into the paintings of Carmen Santorelli together….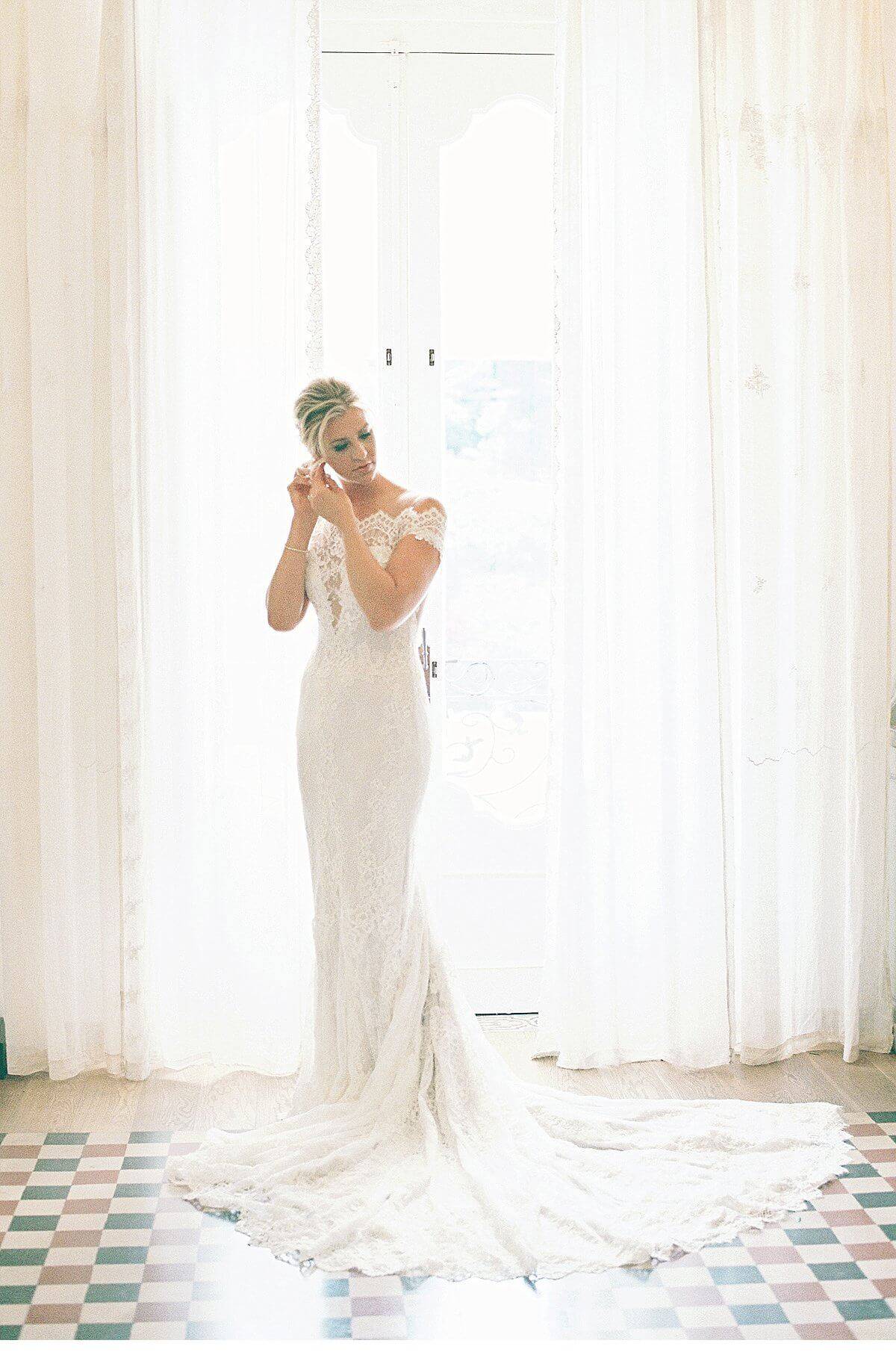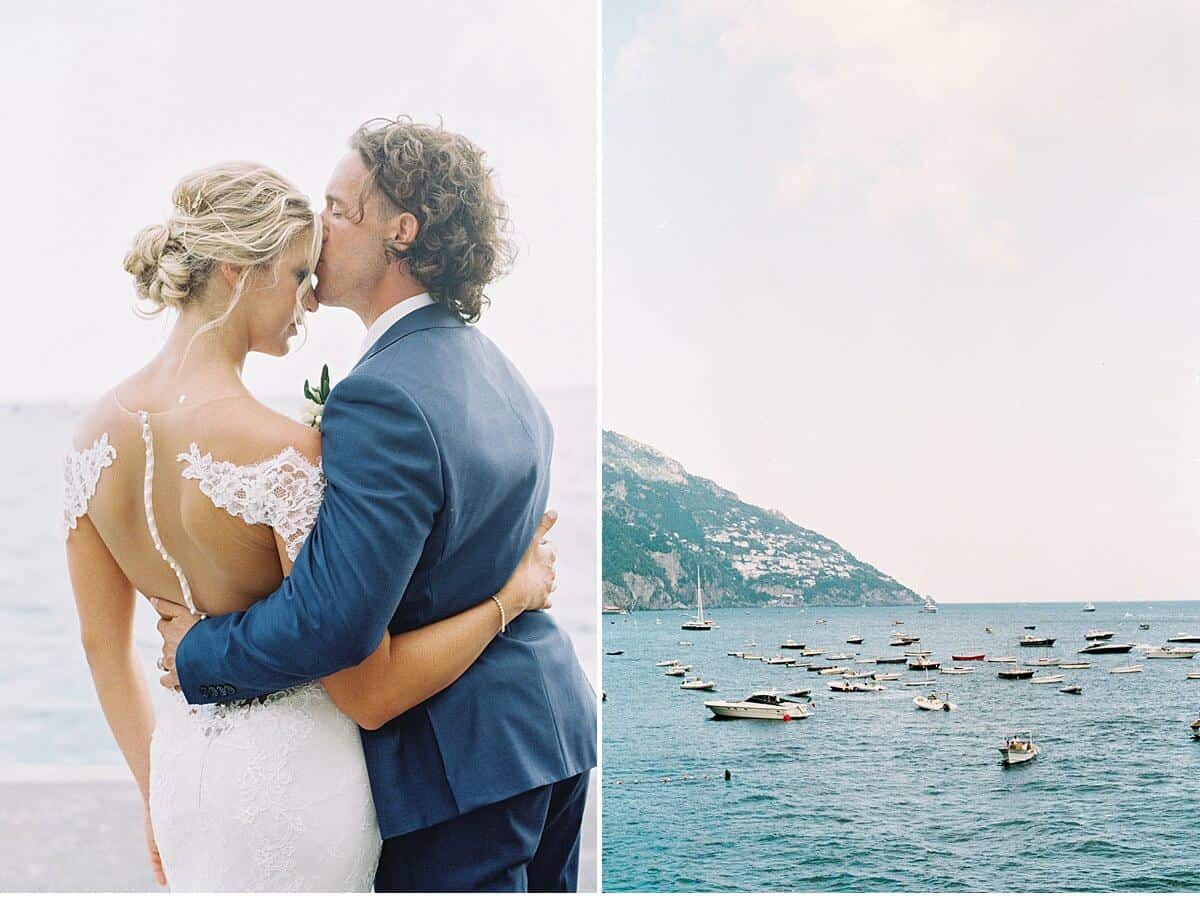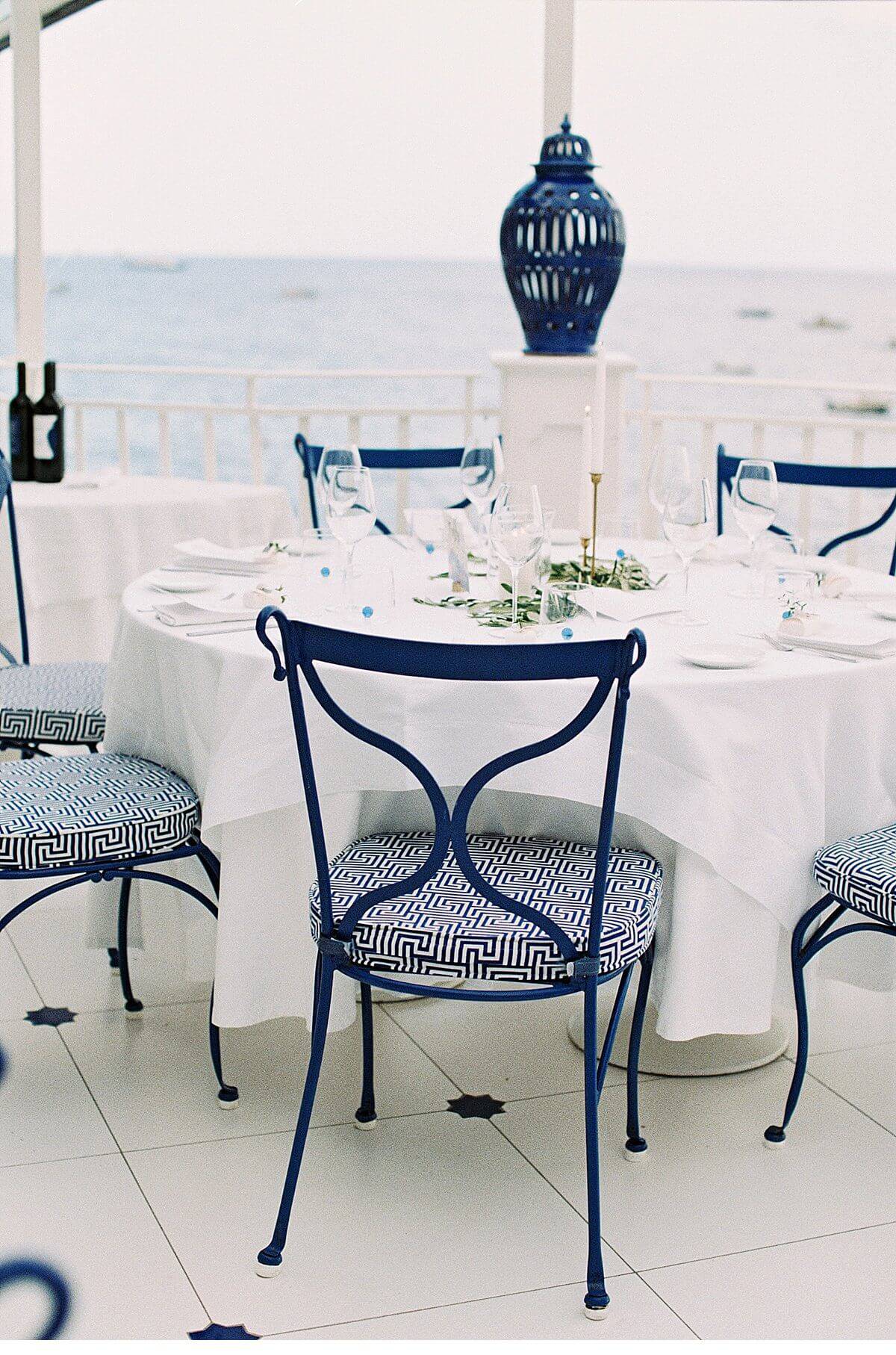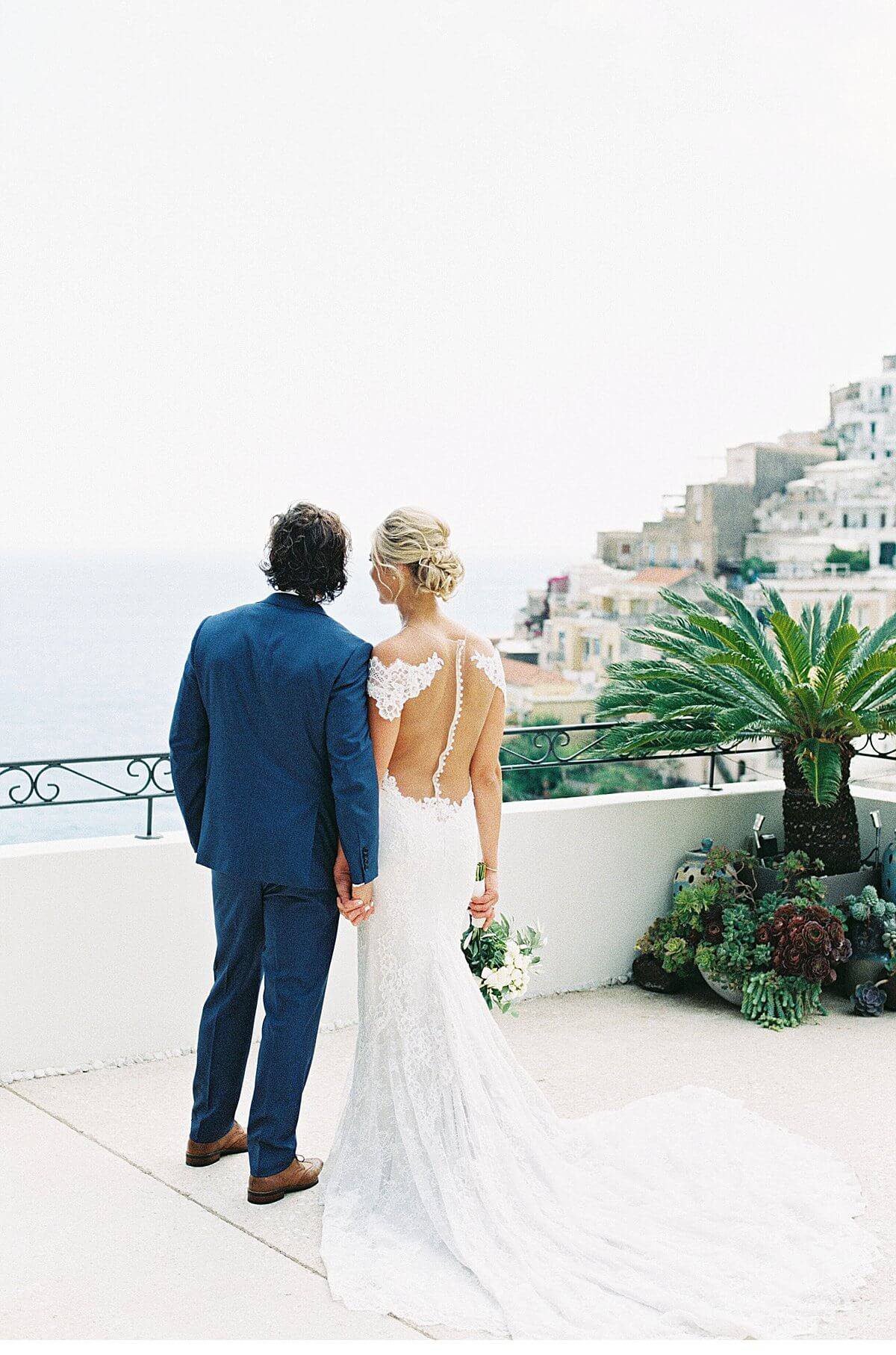 PHOTOGRAPHER: Carmen Santorelli Photography
WEDDING COORDINATOR: Lucy from The Amalfi Experience
WEDDING RECEPTION: Rada Restaurant
BRIDAL SUITE: Casa Buonocore
WEDDING DRESS: Ines Di Santo from The White Dress
FLORALS: Posa Flora ( designed/created by my the bride and her mom)
HAIR: Piero
STATIONERY: Libby Rae Studio