Wedding dream in the baroque Villa Aurelia in Rome
The location
Rome – a city full of history, contrasts and culture. Multifaceted yet unchanged, historic yet modern, metropolis and rural at the same time. Here, nestled in a beautiful park, you will find the magnificent baroque villa Villa Aurelia. A stunning property, made for an unforgettable wedding.
A stunning estate, a beguiling dress, stylish decor elements in nude and natural accents and a delightful bride and groom made their wedding day a glamorous celebration. In the soft afternoon light, surrounded by lemon trees, sprawling gardens and a fantastic view of Rome, guests celebrated on a long tablescape that spanned the entire property.
Styling and planning
With great attention to detail and a sense of beauty, wedding planners Natalie and Daniel from HEA wedding & event design created an impressive concept that captivated everyone.
From Natalie and Daniel: "Eat – Pray – Love. The movie title, starring Julia Roberts, fits this wedding perfectly. Rome, a setting with multicultural, breathtaking historical background, mysticism, culture and rich in stories that want to be told. We were allowed to accompany the bridal couple Hannah and Paul on this exciting journey. To tell their story, a very personal romance novel with exciting chapters, virtually the couple's bestseller with a wonderful "happy ending" in Rome.
After seeing the location, the minimalist design elements in nude and natural tones were a perfect fit. Less is more, perfect imperfection paired with Italian flair and a breathtaking view over the cosmopolitan city. A long stunning table should be the highlight and the couple's dream for their wedding. To keep the neutral color palette, we decided to keep the ceremony decor very modern and minimalist, with handmade silk ribbons from Puglia and white peonies along the aisles. The beautiful Renaissance church of San Pietro in Montorio did the rest.
Dolce far niente meets Austrian wedding couple, grazie for 2 exciting years of planning."
How it all began…
From Hannah and Paul: "Most of you already know how we met. We can hardly believe it's been 3 years. But it's just as incredible that after only 3 years, we can't imagine living without each other. As life would have it, our first meeting was the result of a series of fateful events: Hannah was friends with a group of medical students at the university, along with Paul's roommate and longtime friend Max and his girlfriend Sophie. A coincidence without which we probably would never have met.
But it took a few years, a kiss at a party, a few dates, and a series of after-the-fact funny mishaps to turn the two of us into a couple. From that moment on, we were inseparable. And now here we are, asking Max and Sophie, who played such an important role in the beginning of our relationship, to be our witnesses. And with each passing day, the anticipation grew for our wedding, which we celebrated with our families and best friends. We are so lucky!"
The photographers
Hannah and Paul were accompanied by the modern and internationally active photographer couple Danilo & Sharon, who inspire with their artistic approach.Their trained eye for the right moment and their aesthetic approach lets us dive into a poetic world of images.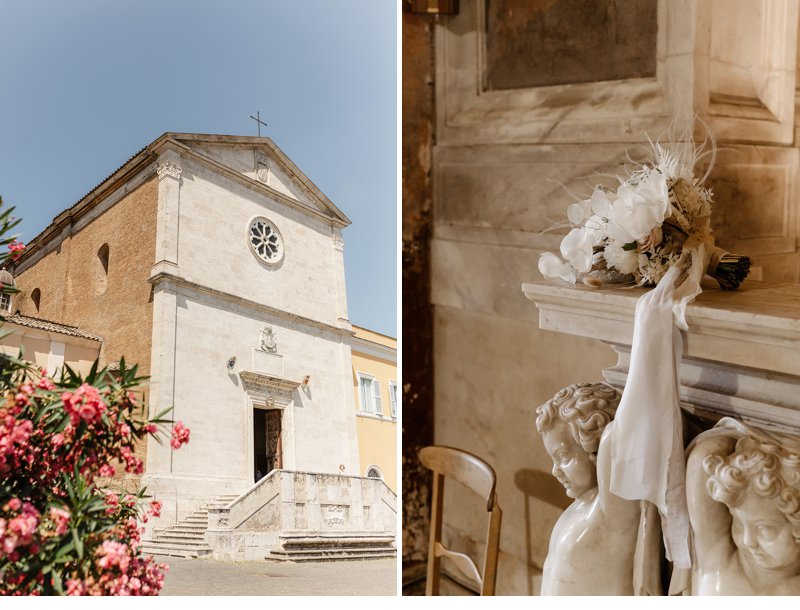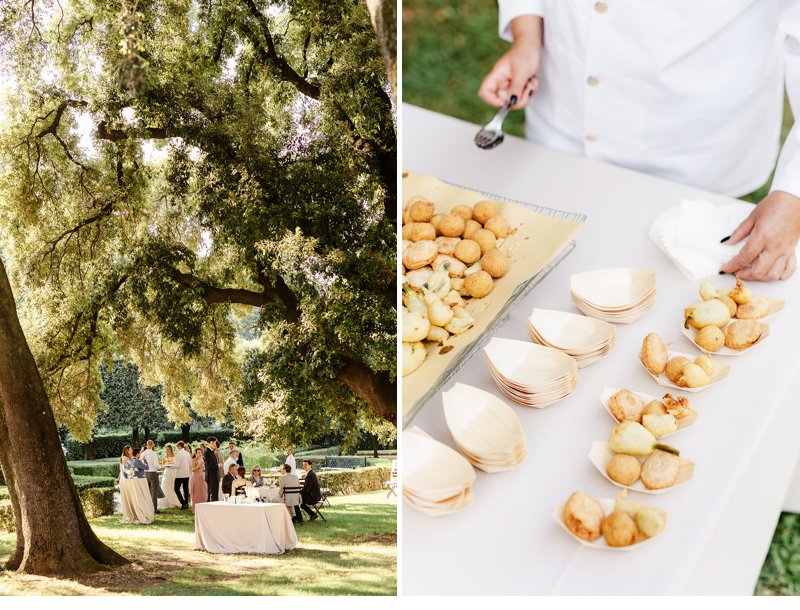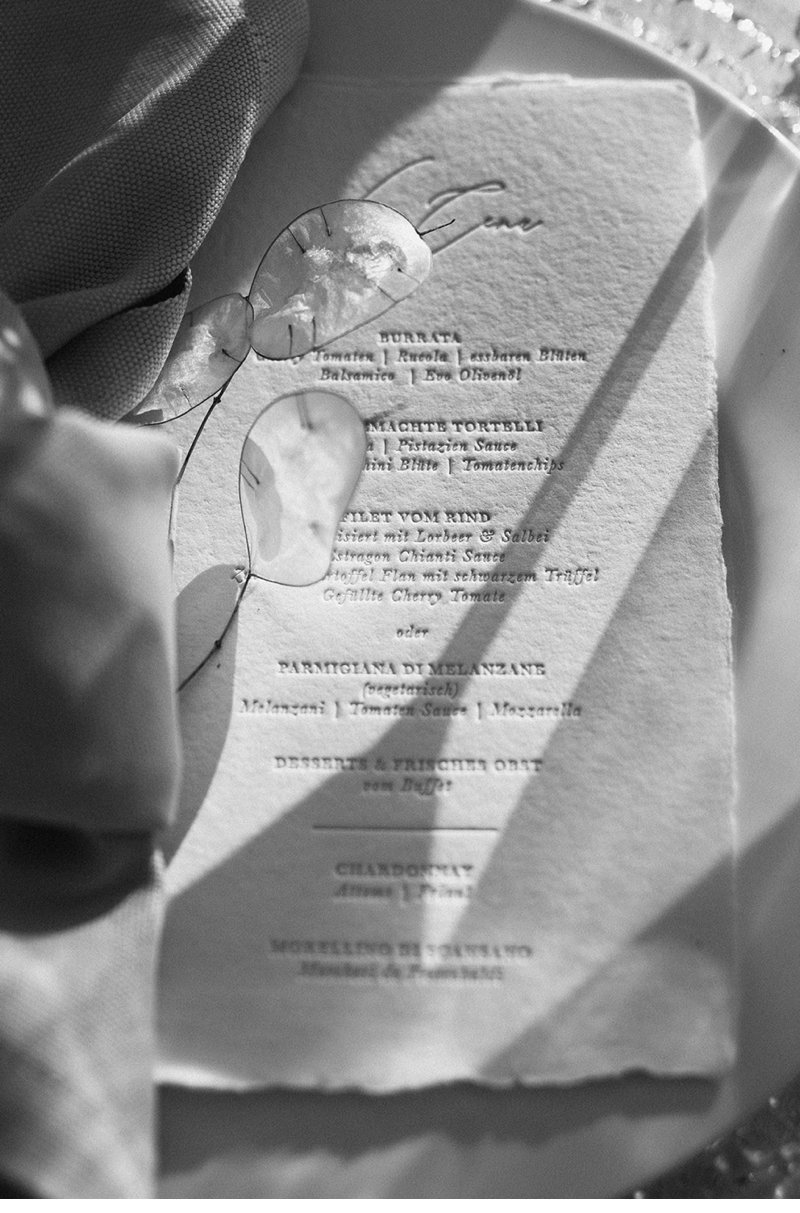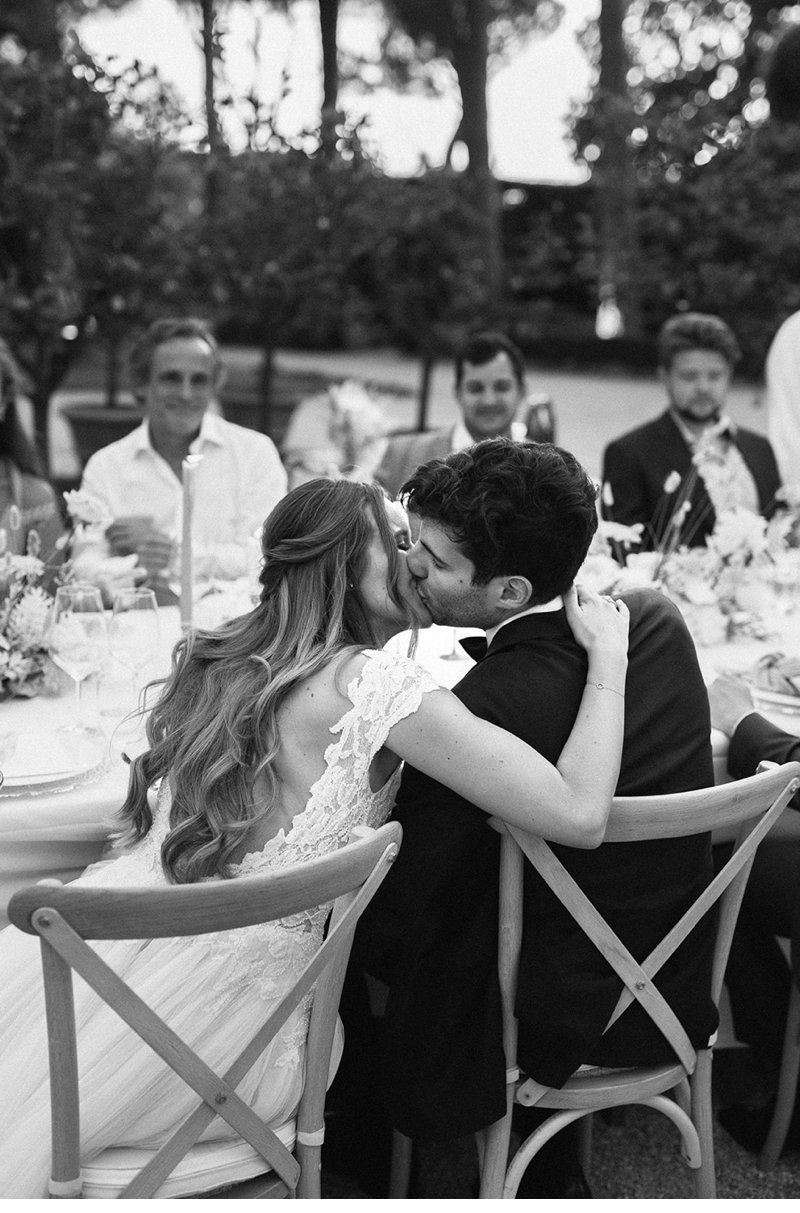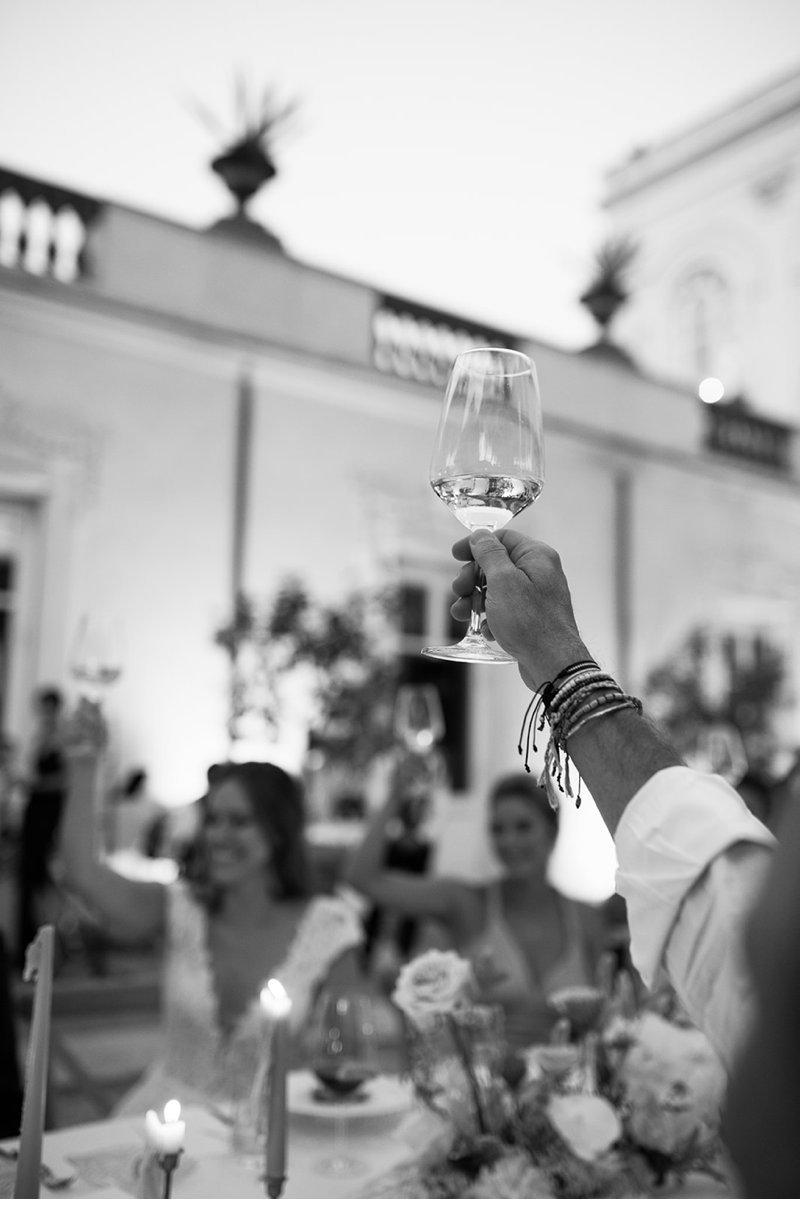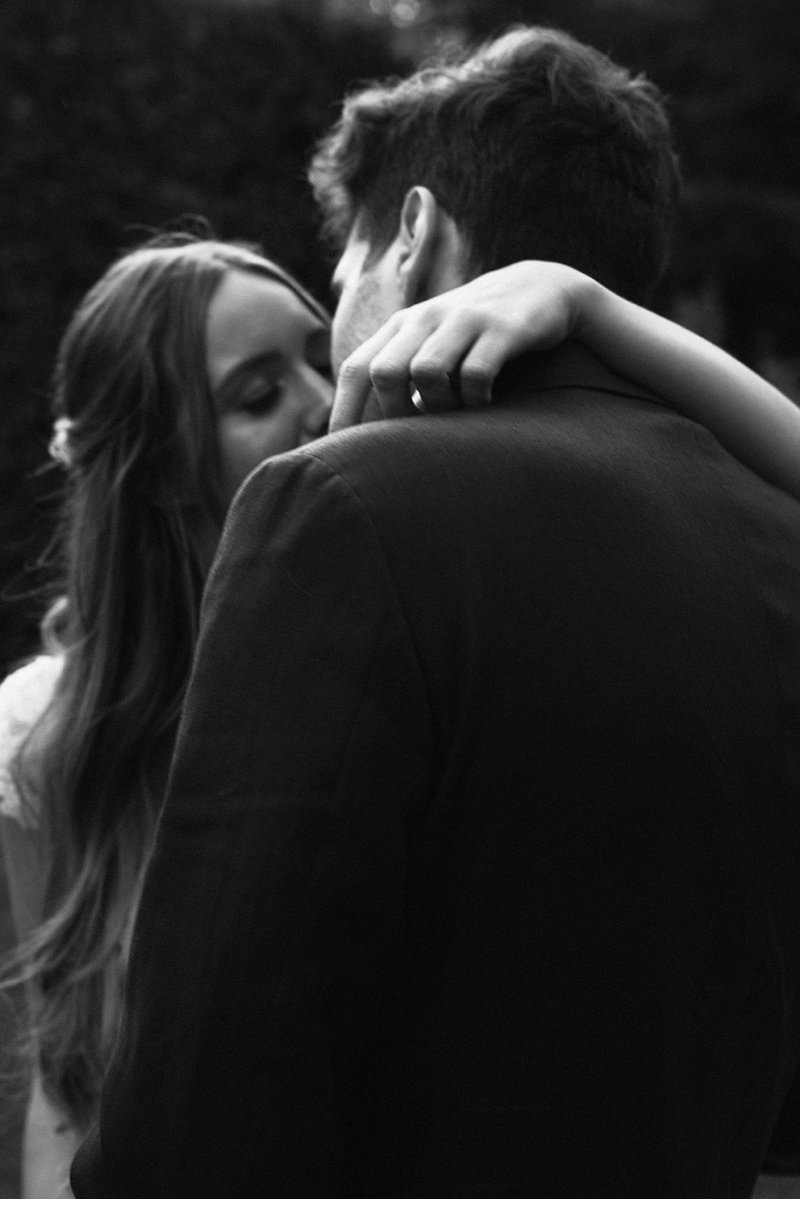 Wedding Planning, Design & Concept: HEA wedding & event design
Photography & VIdeo: Danilo & Sharon
Make-up & Hair: Anna Pas
Bridal Dress & Veil: Steinecker Moden
Flowers: Mona Sorko
Location: Villa Aurelia
Stationery: Carissimo Letterpress
on handmade paper: Eliv Rosenkranz
Name tags Calligraphy: Behold
Catering: California Catering Rome