Wedding Ideas in beautiful earthy tones
Today we're taking you outside, more specifically into the diverse landscape of Midway, Utah, where we'll be witnessing how an idyllic farm turns into a true wedding paradise for nature lovers.
In the distance, the snow-capped peaks of the Wasatch Mountains impress us, while the trees are blooming down here by the lake. A mysterious fog moves over the city and miraculously stops at the farm fence to let us enjoy the mystical view from the terrace.
A natural spectacle that fit a group of workshop participants quite well and from which they did not let the fun of their passion spoil them: photography. Portrait and wedding photographer Natalie Malis of Mist of Morning Photography was one of them and told us: "Utah was uncharacteristically grey on the day of the Belle Lumiere Workshop. Despite the dreary skies outdoors, every detail that filled River Bottoms Ranch indoors was lively and colored by inviting, earthy tones."
But also outdoors lovingly arranged motifs defied the gloomy weather and made the eyes of the quiet observer shine with joy. "The table scape created by Amber Reverie felt like a wander in the woods with whimsical, ikebana style floral arrangements and draping ferns, balanced by heavy river rocks placed along the velvet green tablecloth." Natalie raves.
The stationery from Plume Calligraphy also amazes us because of its delicacy and transparency. Similar to the countless accents that the event stylist has set. "Hints of gold from the dinner plates to the detail in the Emily Riggs gown gave this shoot a dramatic and glamorous feeling, perfect for the bride who is drawn to elevated, natural beauty." workshop participant Natalie recalls.
Mist of Morning Photography will surely remember this adventure for a long time, just like we´ll remember her fantastic shots from her gallery…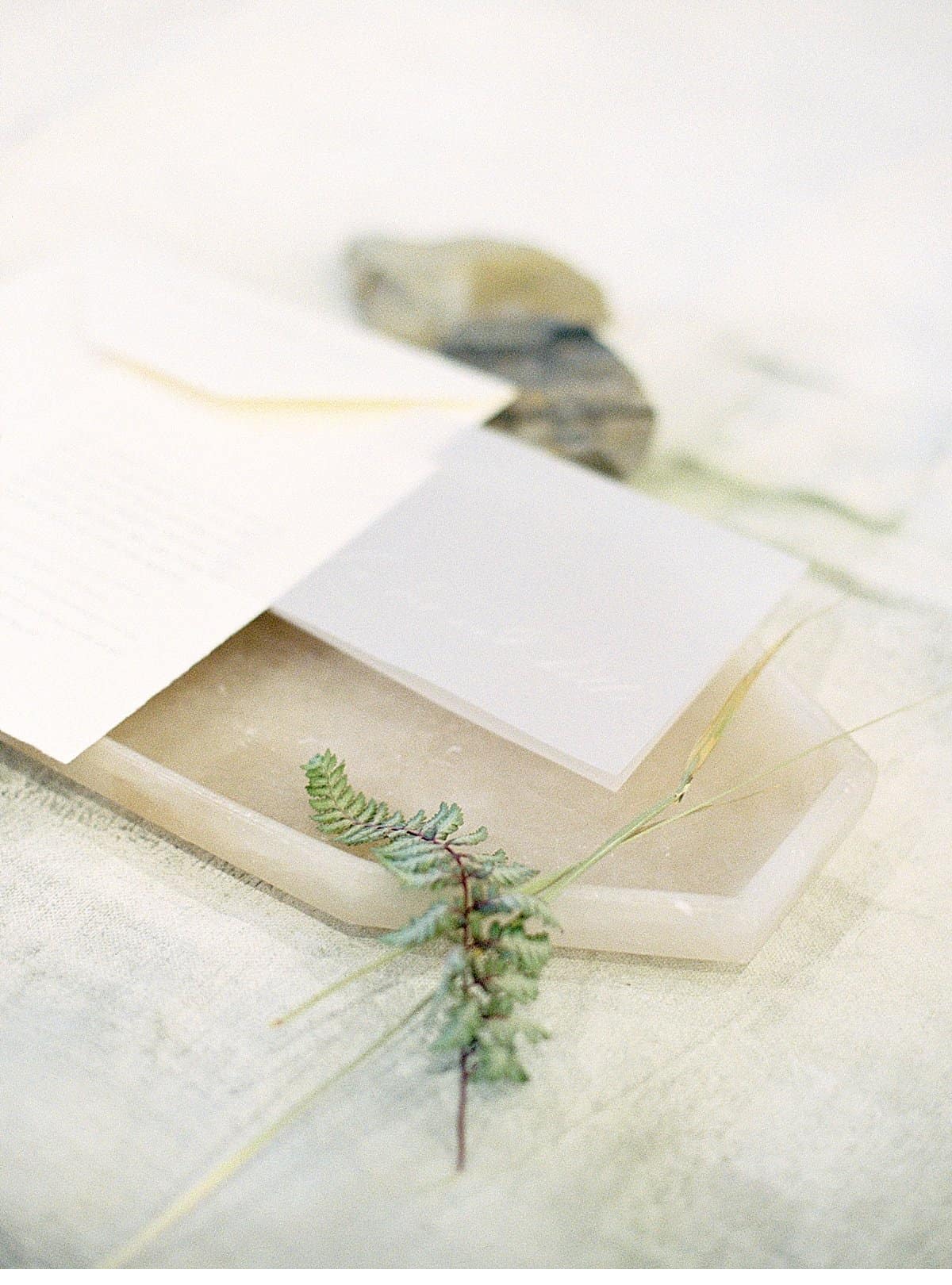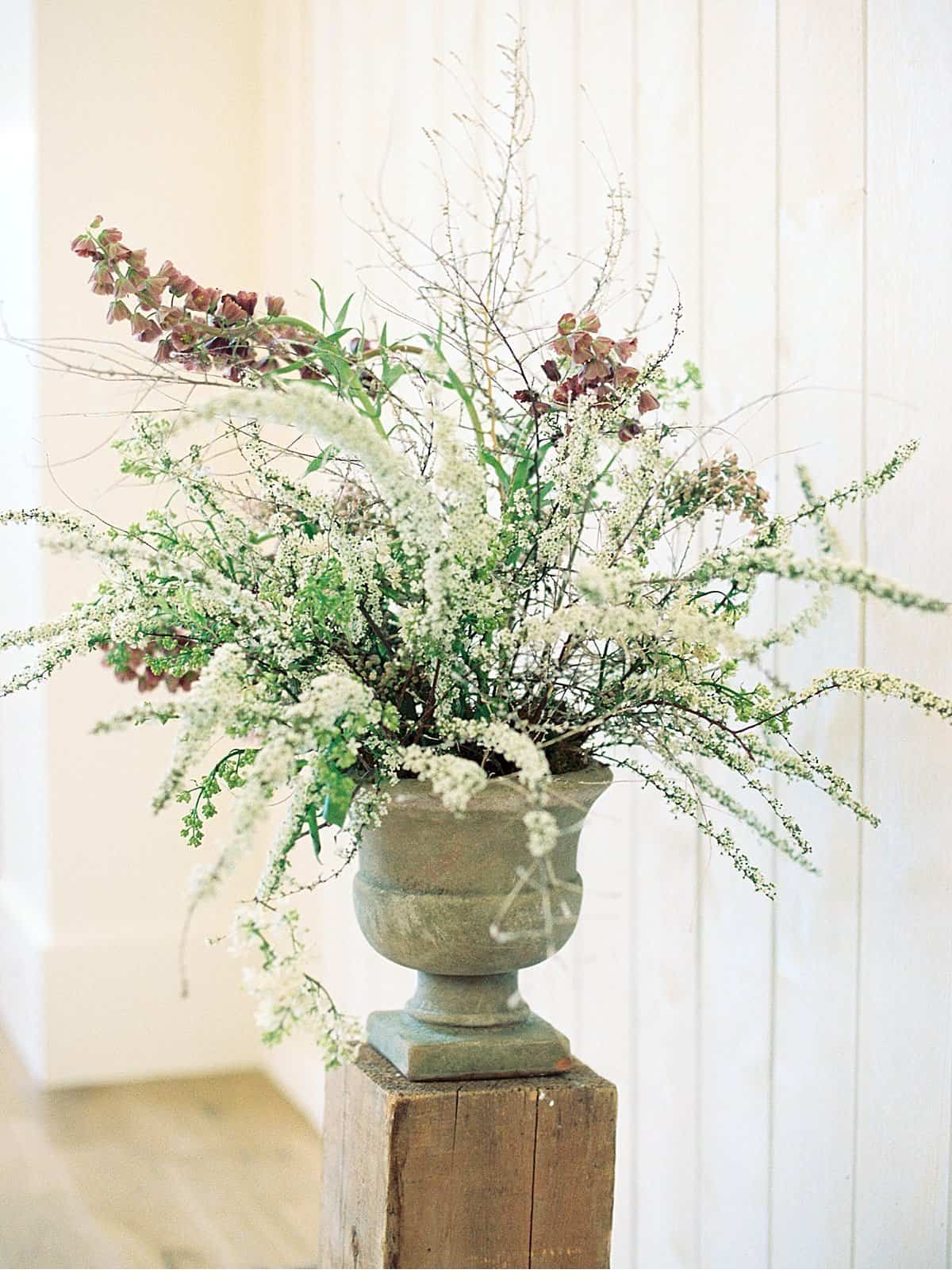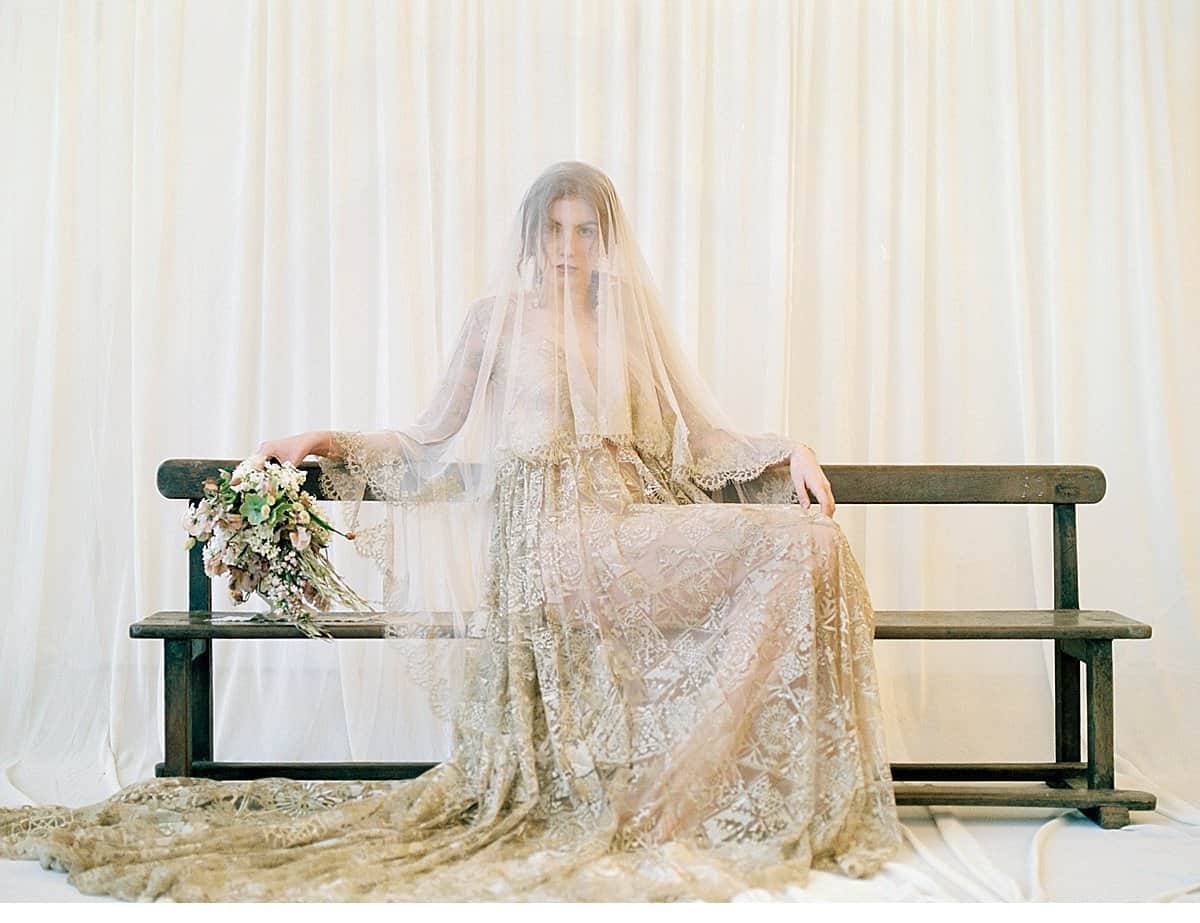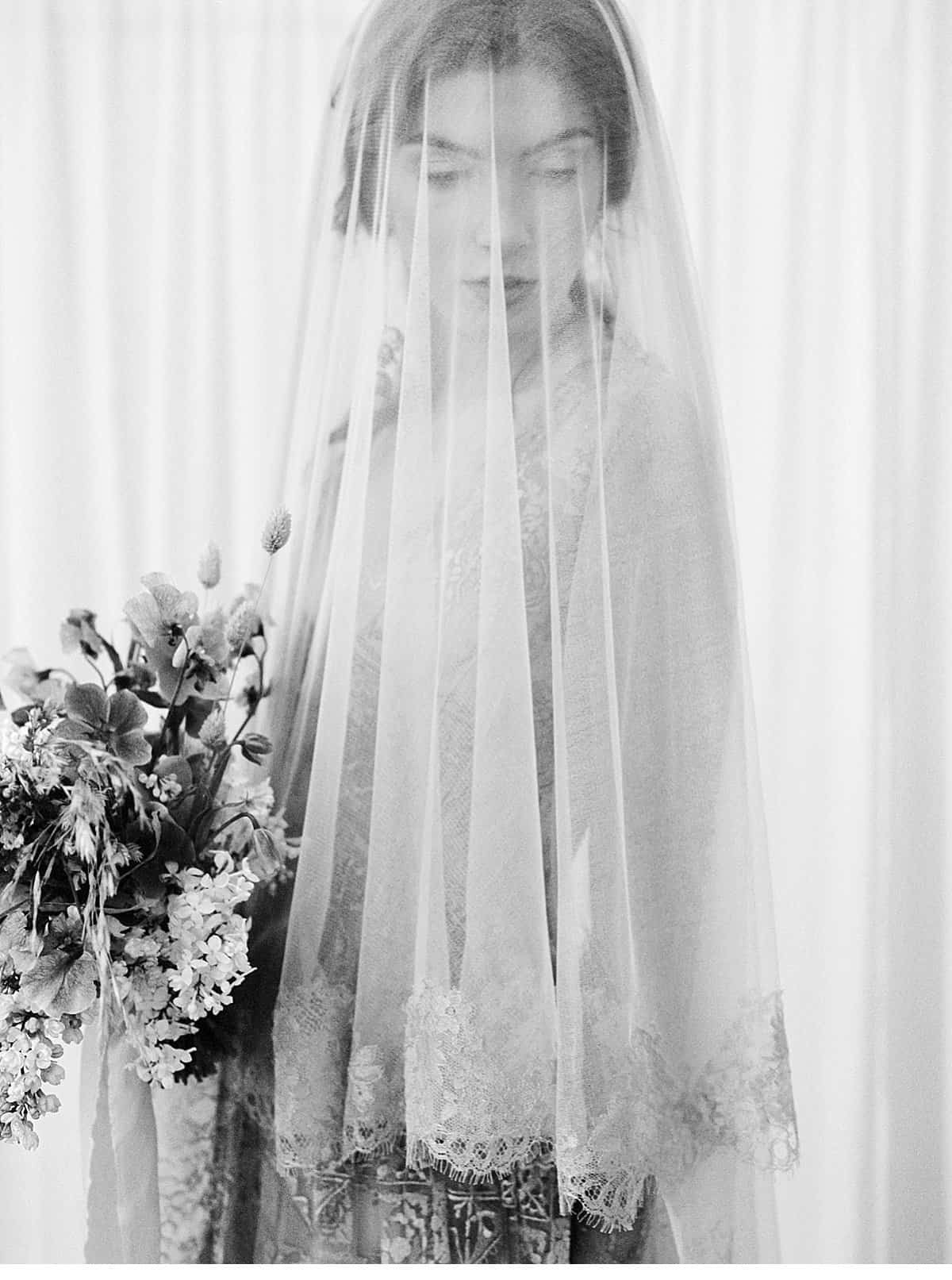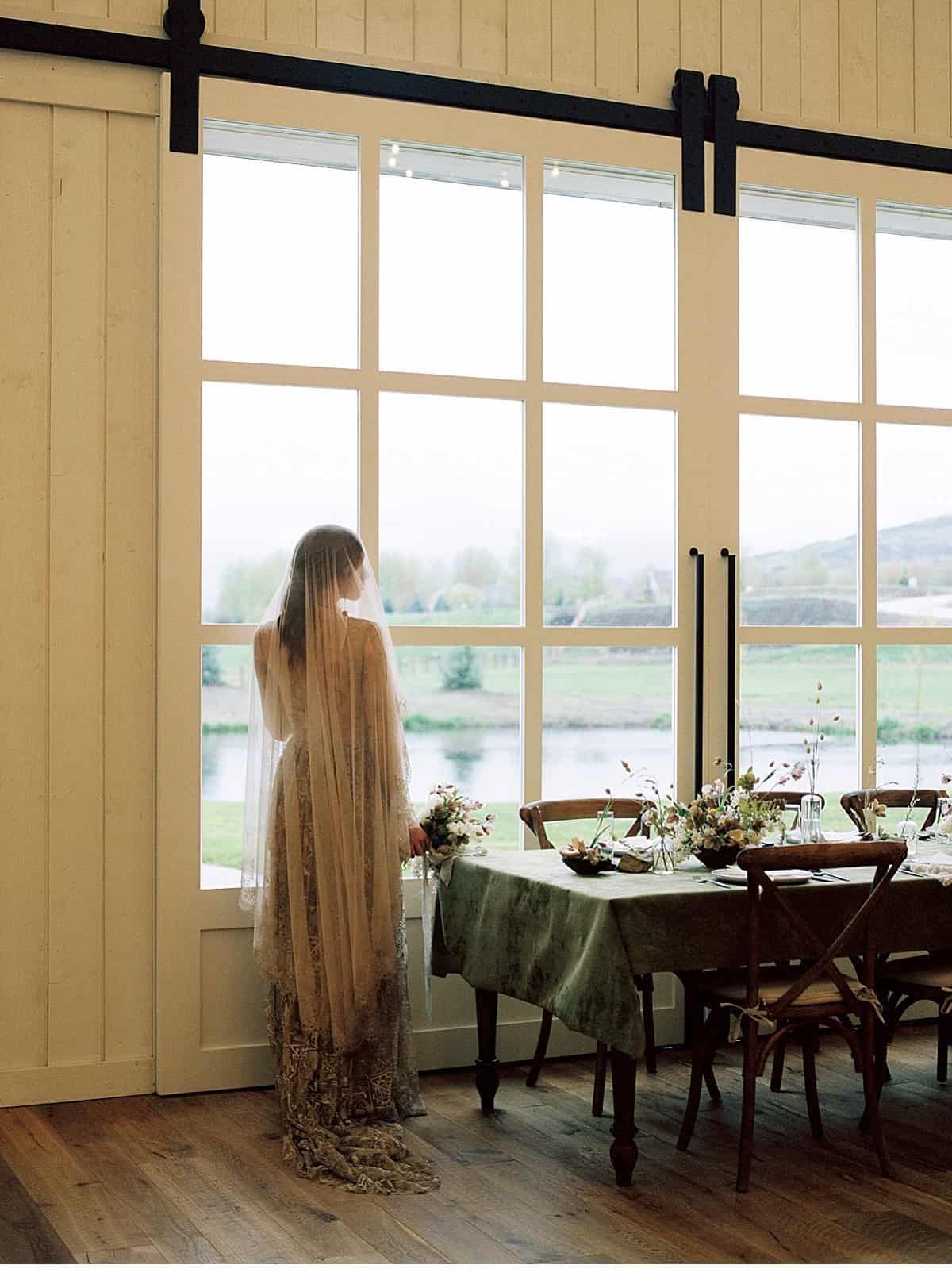 Photographer: Mist of Morning Photography
Art Direction + Floral Design – Amber Reverie
Workshop Host: Belle Lumiere Magazine Calligraphy + Paper Goods: Plume Calligraphy
Ribbon & Silks: Stella Wolfe
HMUA: Janelle Ingram
Location: River Bottom Ranch
Gown + Veil: Emily Riggs
Ring Boxes: The Mrs Box
Custom Jewelry: Allie Kirk
Cake: Flour and Flourish
Model: Lillian Casscells w/ Niya Models
Film Lab: The FIND lab