Wedding inspiration in the wilderness in beautiful earth tones
Right here, where the mountains silhouette the sky, the sun kisses the green fields and dry blades of grass dance exuberantly in the wind this exciting shoot took place. The natural beauty of South Moravia was breathtaking backdrop for the inspirational variety that photographer Sabina Povolna, together with a dedicated team with a great sense of style and beauty, created.
In the middle of the wilderness we can admire a fantastically beautifully decorated boho table, which offers an exciting contrast with modern elements and lovingly arranged floral decorations from Simply Flowers. Wild and untamed, delicate fabric panels in pale color combinations waft around the striking bride, who looks so gorgeous in her wedding dress by TY MOMENTY.
From the soft natural bridal look to the table decorations, alluring textures and organic details combine to create a sophisticated aesthetic.
Fine art photographer Sabina Povolna  proves her artistic talent with her expressive imagery. They make us travel to faraway places, enjoy the silence of the landscape and admire the many enchanting details of this stunning editorial.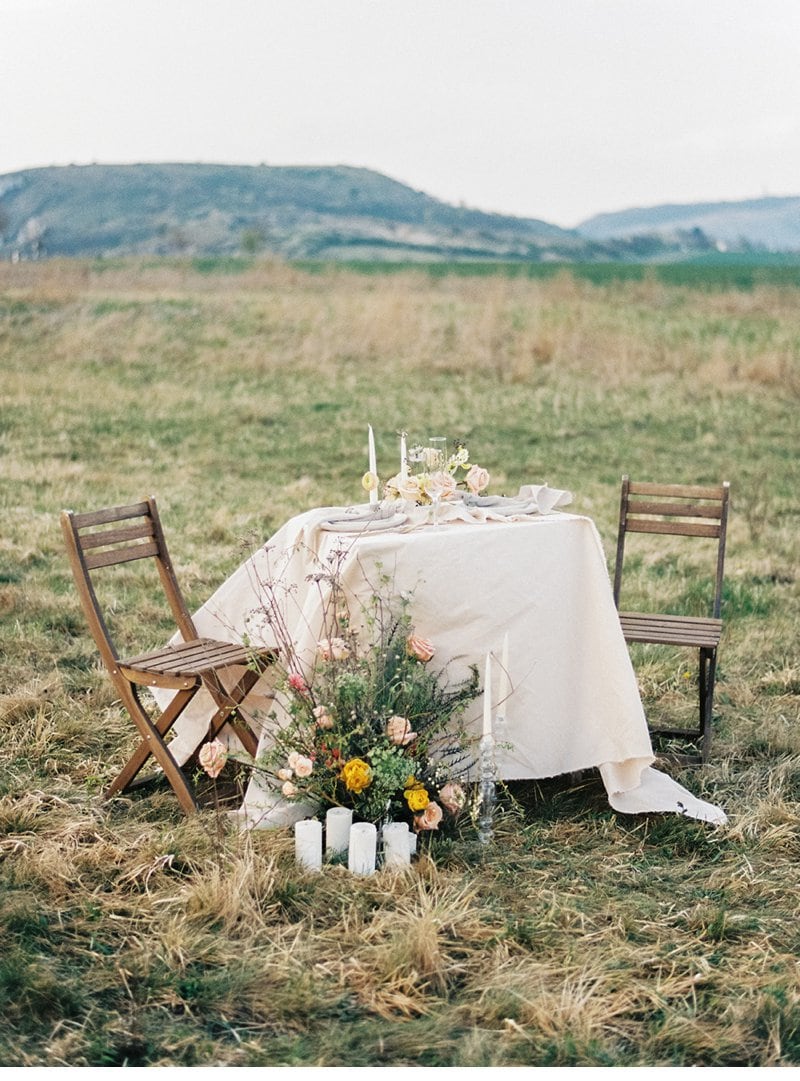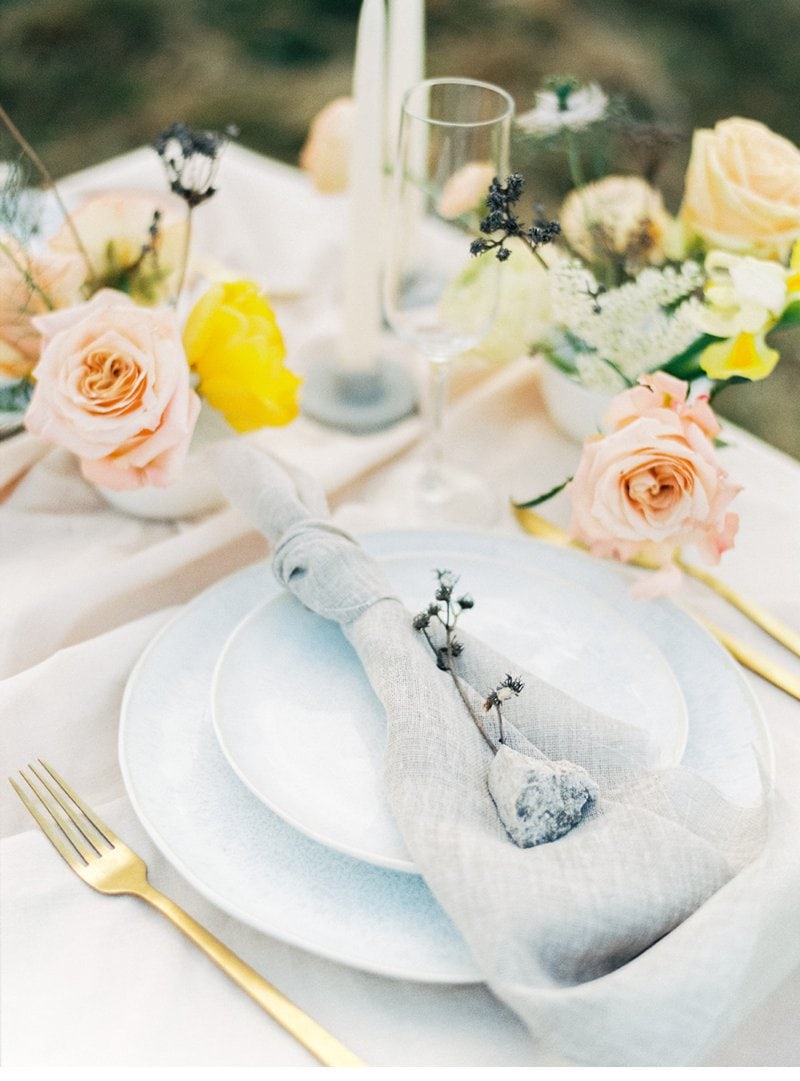 Photographer: Sabina Povolna 
Floral decor: Simply Flowers 
Wedding dress: TY MOMENTY
Makeup stylist: Nicol Dytrych 
Runner: Jakub Vichta 
Model: Veronika Sykorova