Wedding Inspirations Á La Honoré Balzac
Antique yet timeless, rustic yet elegant, extravagant yet down to earth – the wedding inspirations á la Honoré Balzac designed by wedding photographer Christophe Serrano and his team take us to a world somewhere between the 19thand the 21stCentury.
In the wonderful Château de la Bouleauniere, where once the French writer himself created beautiful memories with his sweetheart Madame de Berny, wedding planner Vanessa Roussel of Shades Waves recently created stylish moments for eternity.
The historic location itself was filled with magic and romance and surrounded by the silence of untouched nature. What could be more obvious than picking up this authentic thread and crafting it into a unique wedding concept? Event stylist Linda Champenois thought: "The scenography was designed in line with the venue, their passions for nature, animals and reading. The venue is enhanced by a floral design of L'art qui Pousse with natural colors such as shades of green, wine red and to soften some touches of light pink."
Not only the castle, but also the simple wedding cake by Wedding Cakes and Co proudly wore one or the other blossom and also the stationery of Graphikkart seemed to be inspired by this colorful splendor.
The absolute highlight is the modern wedding dress, which delights with delicate feather details and everlasting beauty.
We are also thrilled by the magical atmosphere that was created around the bride and groom and their story. One might almost think that the spirit of Honoré Balzac floats through his beloved castle and whispers incessantly to us: "Love is a treasure of memories…"
Photographer Christophe Serrano followed his indirect request and began capturing memories with his camera. Here he lets us take a look in his treasure chest.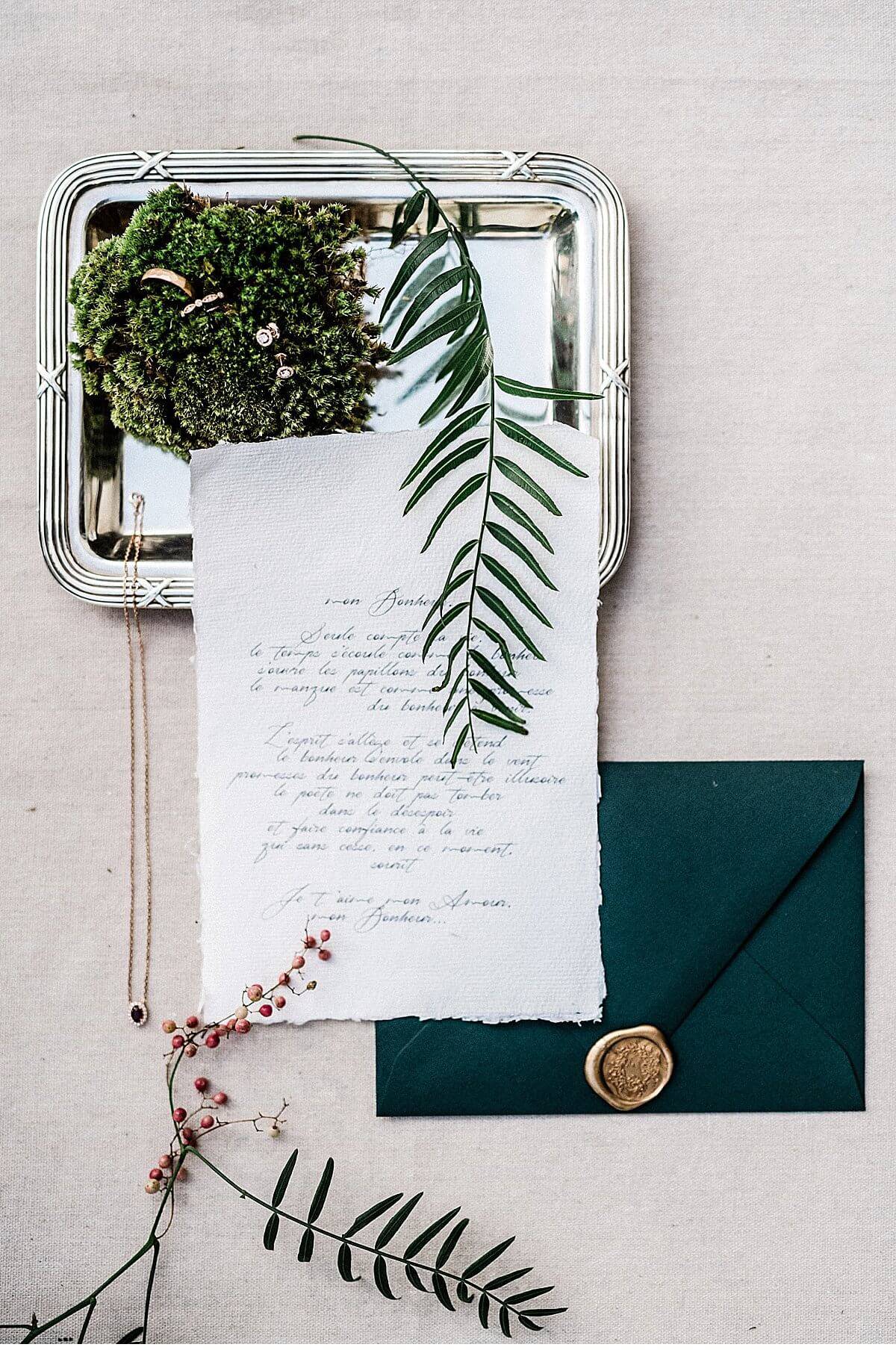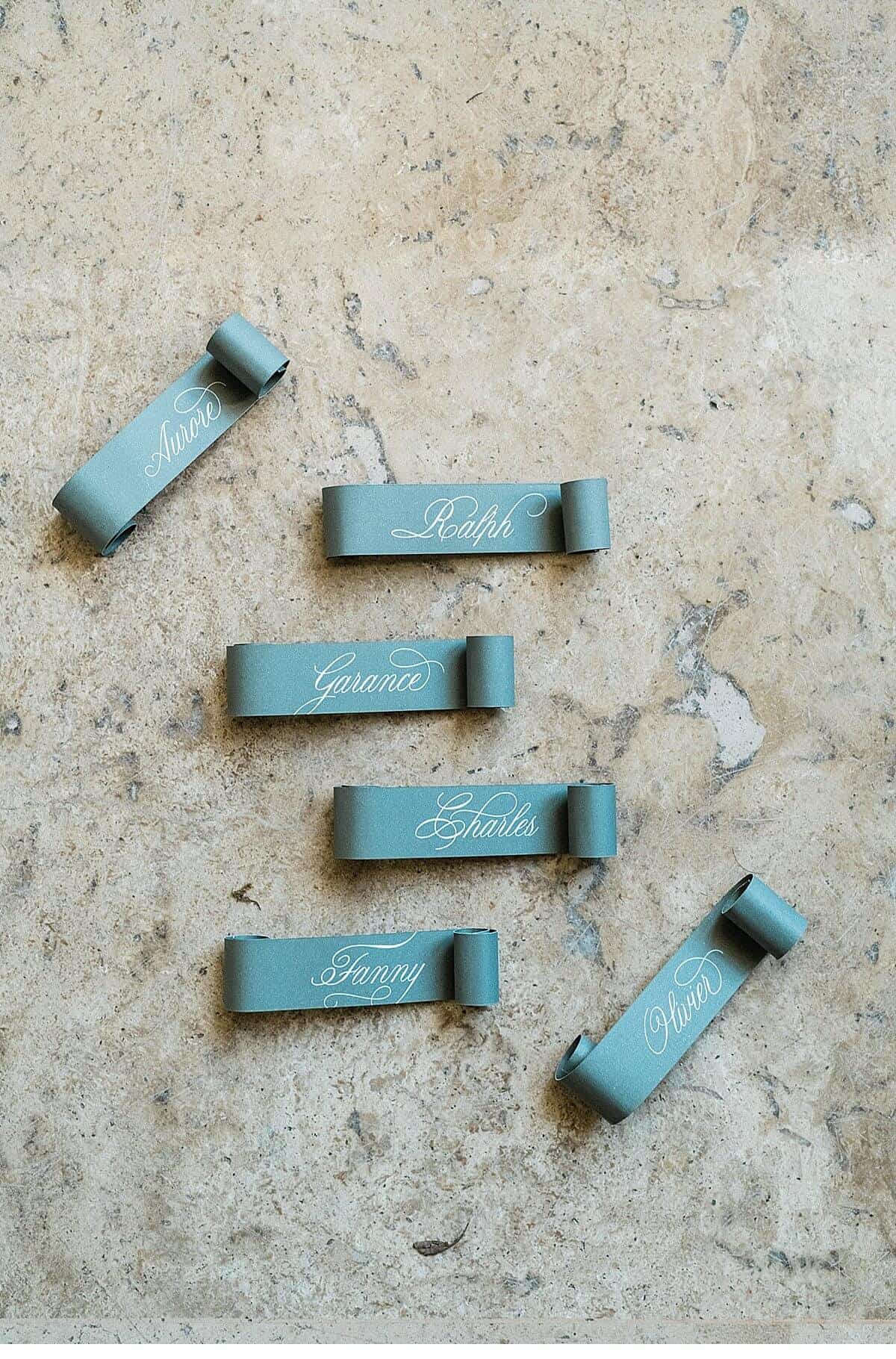 Teaser I Garance et Charles from Rouge Wedding.
PHOTOGRAPHER: Christophe Serrano
PLANNER: Vanessa – Shades Waves
STYLING: Linda Champenois
FILMMAKER: Rouge Wedding
GOWN: Halfpenny London via Metal Flaque
MUAH: Reina Kim
FLORAL DESIGNER: L'art qui Pousse
VENUE: Château de la Bouleauniere
STATIONERY: Graphikkart
CAKE DESIGNER: Wedding Cakes and Co
RENTALS: Maison Options and Les Depareillees
JEWELS: Djoline
SHOES: Emmy London
SUIT: L'apiéceur
MODELS: Michael and Claire