The Smell Of Lavender
A familiar scent reaches our nostrils, fills the warm summer´s breeze. Purple ears are the reason why everything smells like lavender.
Like a purple thread his blossoms run through the day, keep returning on prominent places.
Loves lending his color to other things, bathes dresses, roses and desserts in shades of him.
The french atmosphere resemble a tastefully ocean of lavender of which we can only assume how wonderful it must have tasted.
As boutonniere on the groom´s jacket or on the bride´s shoes, as stylish element of the table decoration or as beautiful part of the stationery – the two couldn´t imagine their wedding without the famous violet plant.
Wedding Planner Kerstin Voigt of  Pink Peanut wrapped Gut Hohenholz into an invisible veil of blue and purple and combined them with white highlights.
We especially love her gorgeous sweet table including the breathtaking naked cake and lavender-colored macaroons. Delicious, isn´t it?
Dive with us into the fascinating world of pictures shot by the photographers Dennis and Ulrike of Laboda Wedding Photography and get inspired and carried away.
Translation: Marina Jenewein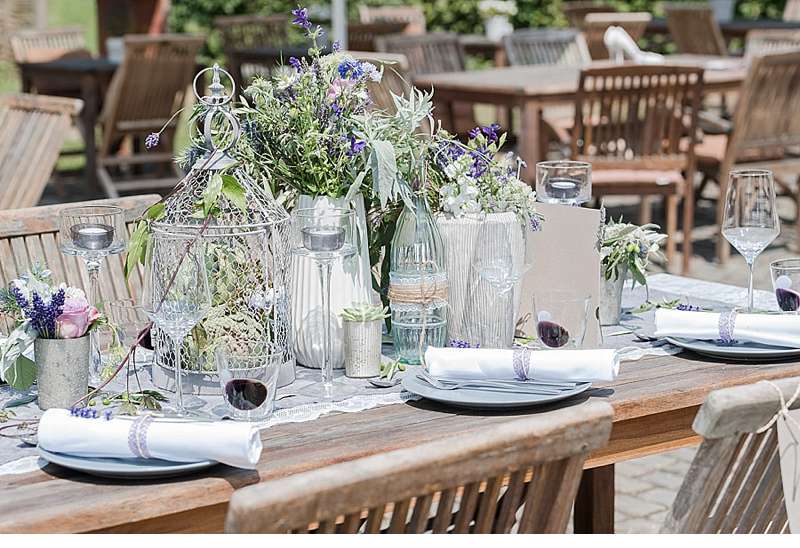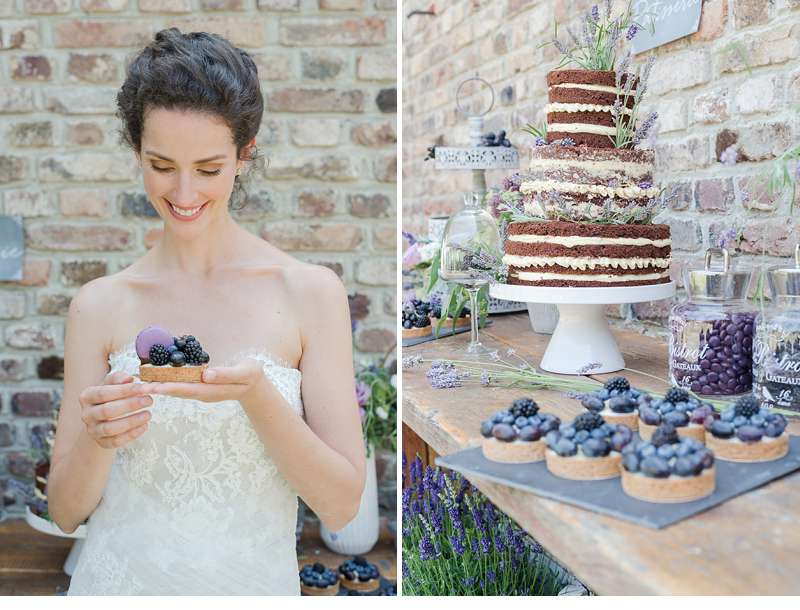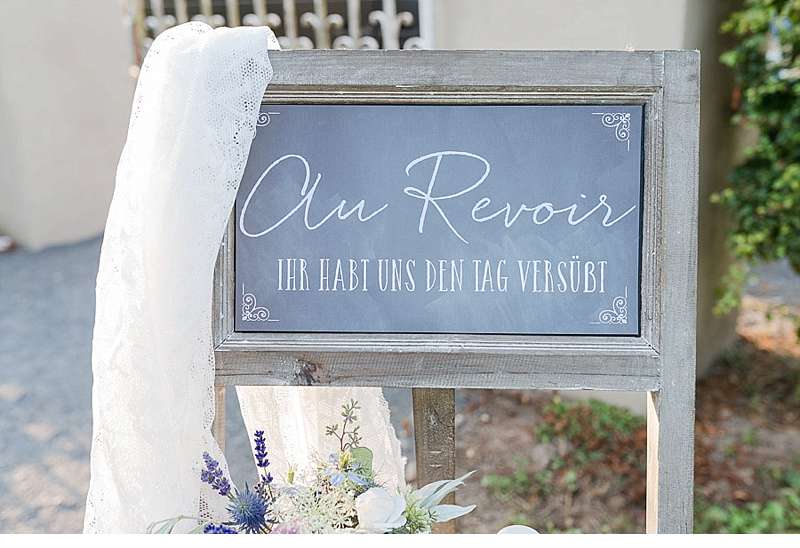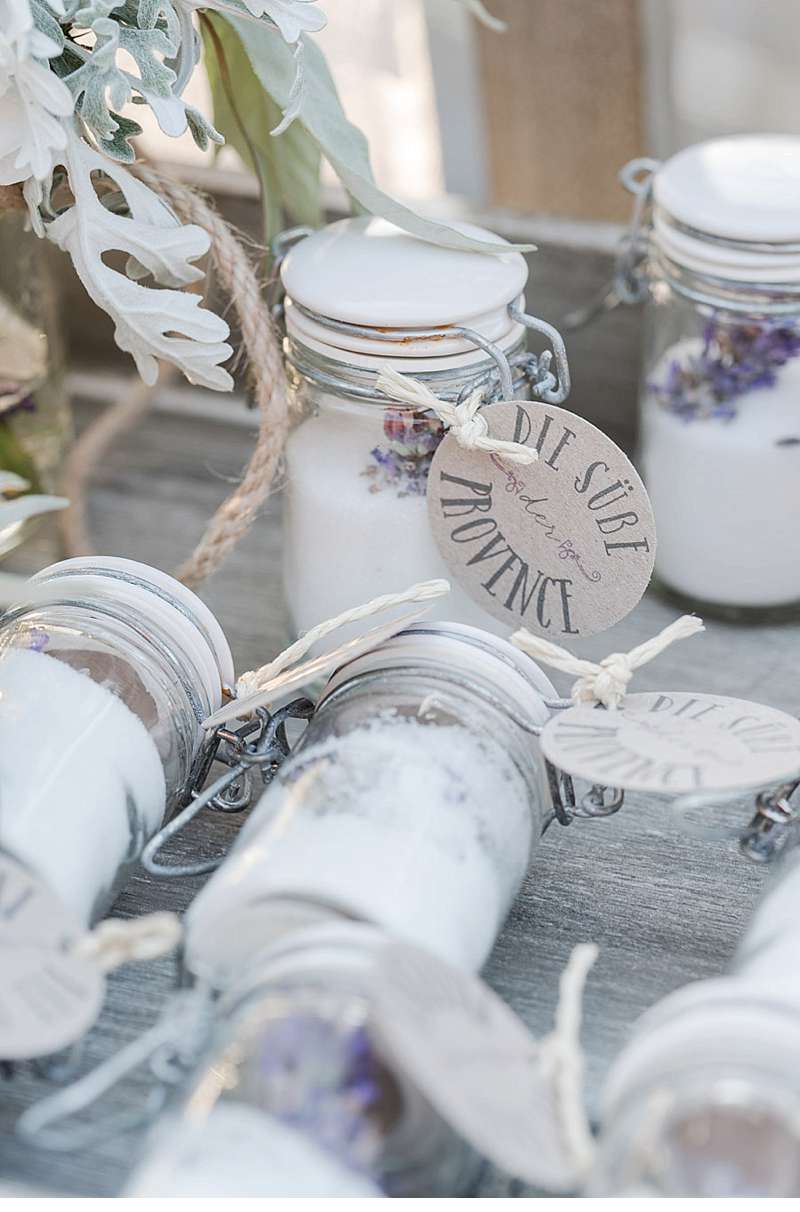 FOTOGRAFIE: Laboda Wedding Photography
LOCATION: Gut Hohenholz in Bedburg
HOCHZEITSPLANUNG + DEKORATION: Kerstin Voigt – Pink Peanut
FLORISTIK: Christine Wagner – La Culture
PAPETERIE: Annika Kahl – Traufabrik
PATISSERIE: Patisserie Passion
BRAUTMODE: Gi Vero + Amelie von Vever
MAKE-UP + STYLING: Sandra Globke – Brautliebe
BRAUTSCHUHE: :  Jennifer Heikel – Jens Wedding Stuff
SCHMUCK: Tragkultur
EMPFOHLEN IN UNSEREM SCHATZKISTCHEN: