The wedding morning awakens
Deeply relaxed yet full of anticipation, a young bride enjoys her wedding morning. There is a flurry of activity around her, but she sinks into her pampering routine. Final touches on her and her wedding ensure that this day will be unforgettable.
Handmade lingerie emphasizes her flawless figure. A loving letter and the precious morning gift from her groom, on the other hand, his deep love for her. At his side, she becomes a princess worthy of a royal wedding.
Wedding planner Paula Rys from Die Hochzeitsbummel and Christine Pleyl from XTINE Papeterie Wien, who found the perfect setting for this glamorous wedding day in the magnificent Palais Schönburg in Vienna, took care of the imperial ambience. "The incredible ballroom with its high ceilings and spectacular chandelier was predestined for our wedding venue!" she enthuses.
In close cooperation with a team of renowned service providers, visions ultimately became intoxicating impressions. "For these elegant and timeless wedding inspirations in soft shades of green and apricot combined with glamorous gold, we have gathered only the best of the Austrian wedding industry." we learn from Paula. "Every detail was devotedly chosen and arranged."
She is referring, for example, to cake artist Christina Krug from Mödling's Schnabulerie, who used the location's precious Barrock elements in her edible masterpiece in a unique way and with great flair.
The elegant design based on the refreshingly light color palette was completed by sprawling floral arrangements and hand-picked stationery.
The result was a glamorous wedding day that couldn't have been more elaborate and detailed, or more artfully captured by Silvia Hintermayer of candid moments photography.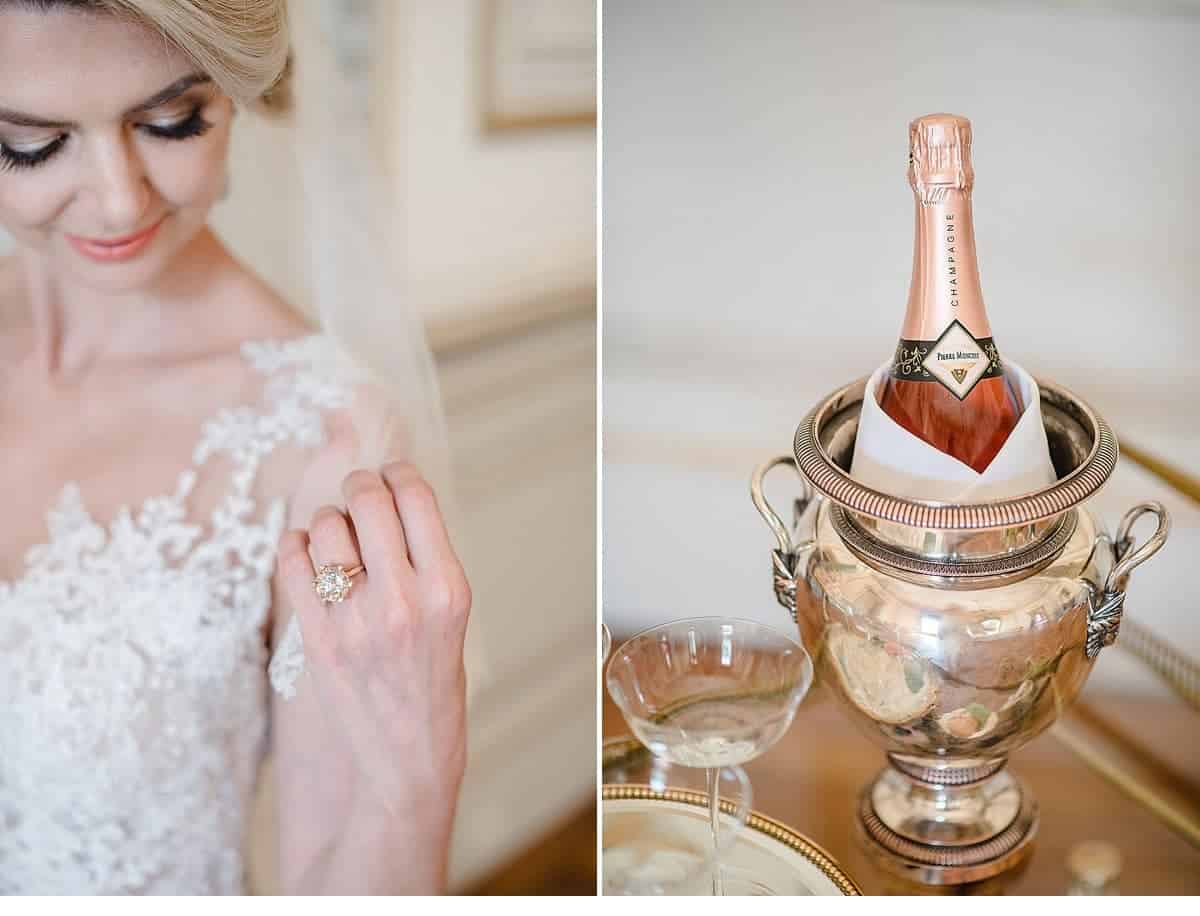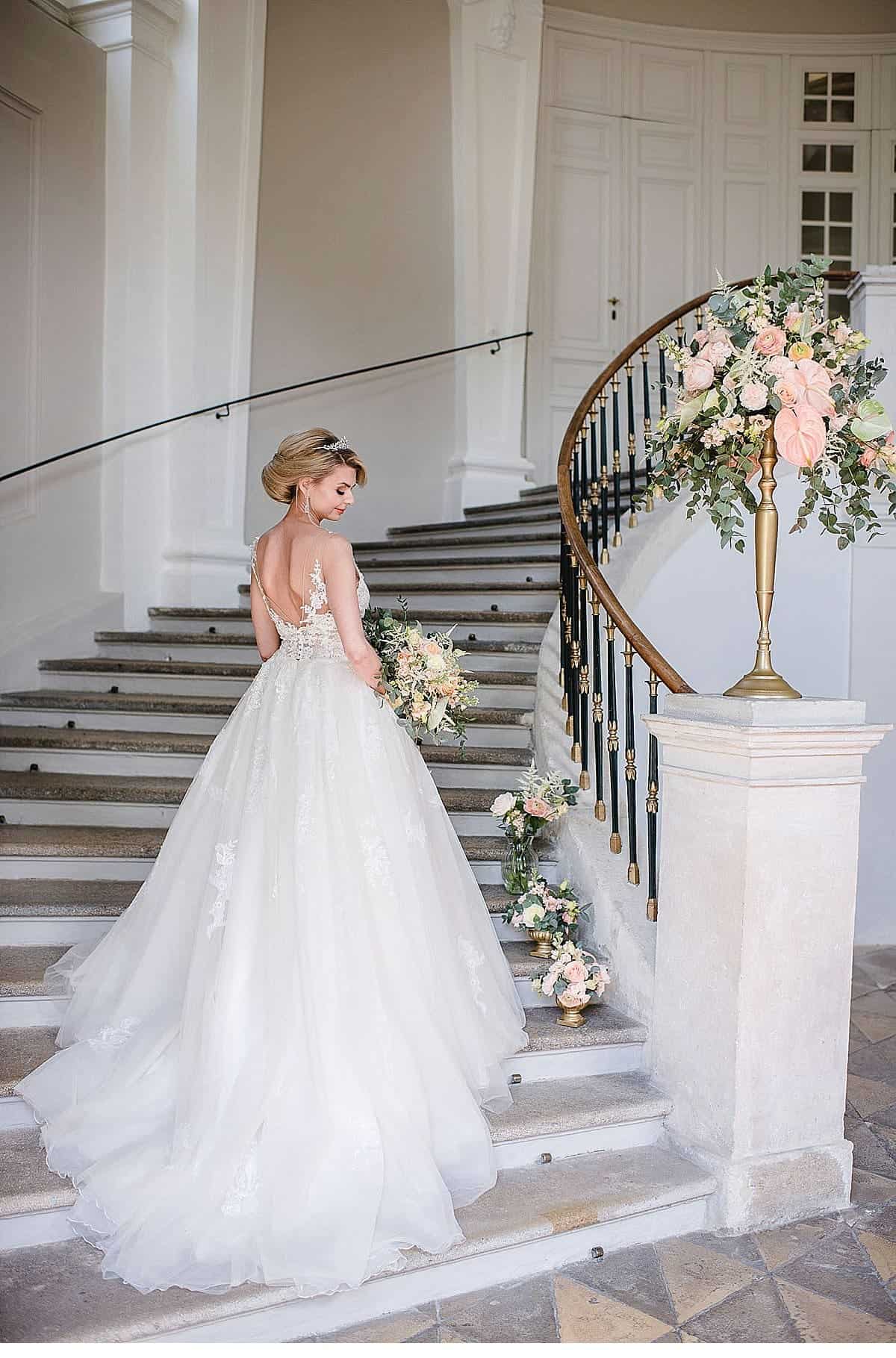 THE WEDDING DAY BEGINS // Bridal Inspiration – Palais Schönburg Vienna from NeniFilms on Vimeo.
Photography & concept: Silvia Hintermayer, candid moments photography
Wedding stationery & concept: Christine Pleyl, XTINE Papeterie Vienna
Planning & Organization: Paula Rys, The Wedding Bumblebee / The Wedding Mission
Location: Schönburg Palace
Wedding cake: Schnabulerie
Video: Neni Films
Flowers: Ilvira's Flowers
Hair & Make-up: Sawsan (Susu) Babolleh
Wedding dress & tiara: Braut- und Abendmode Flossmann
Bridal Shoes: STEFFL The Department Store
Rings & Jewelry: Alja&Friends
Lingerie: Cup Vienna
Decoration: Wedding Bazaar Vienna
Rental furniture: Rental furniture Föhr
Glasses & Place Plates: J. & J. Lobmeyr
Champagne: Champagne Characters
Table linen: Zur Schwäbischen Jungfrau
Fine Art Prints stationery: Cyberlab.at
Champagne cooler: Annette Ahrens
Model: Marina Romans