Wedding poetry at Château Bouffémont
Fragrant flowers from Floret Florals, a wedding couple in love, historic architecture with contemporary interiors – these are the ingredients needed for a romantic chateau wedding with a modern French flair.
A lot of love and dedication was spent by wedding planner Aurélia Boulenger  to transform the idyllically located Château Bouffémont  into a dream wedding world.
Fine art photographer Claire Eyos captured in stunning images how this stylish concept became a fabulous feast for the eyes.
From Aurélia Boulenger: "This is a chic and natural wedding inspiration. We were inspired by nature itself, more specifically by all the greenery we have in the beautiful castles in France, like the "jardin à la française". Therefore, we wanted to create a romantic and elegant oragnic mood. We chose to incorporate natural elements in every single detail, such as the beautiful ceremony dress by international designer Georges Hobeika with its stunning floral pattern, the floral earrings by Nicola Bathie and all the handmade details on the wedding cake and stationery.
We also wanted to show that you can use natural elements to create a modern and elegant atmosphere and stunning decor.
For the romantic vibe, we chose models who are in a real-life connection to ensure that the emotions of a wedding day can be reflected on the photo shoot, and to bring life to this wedding inspiration."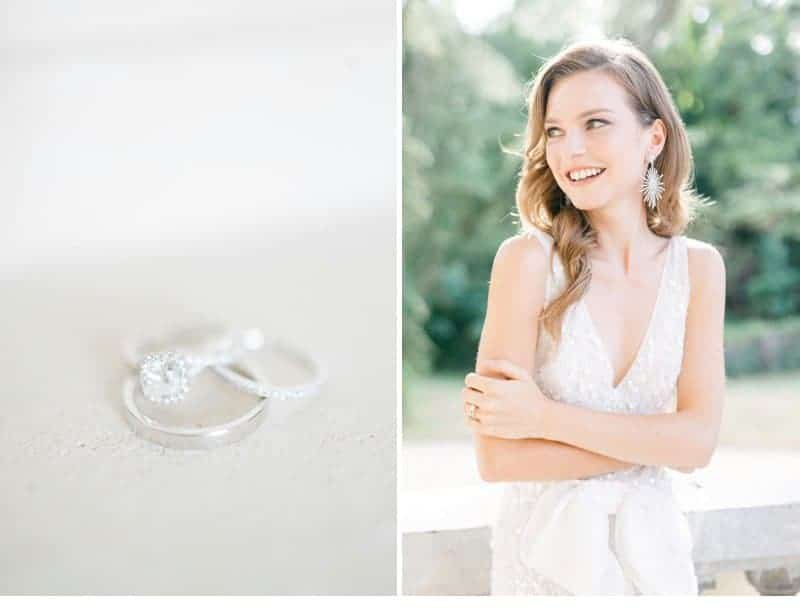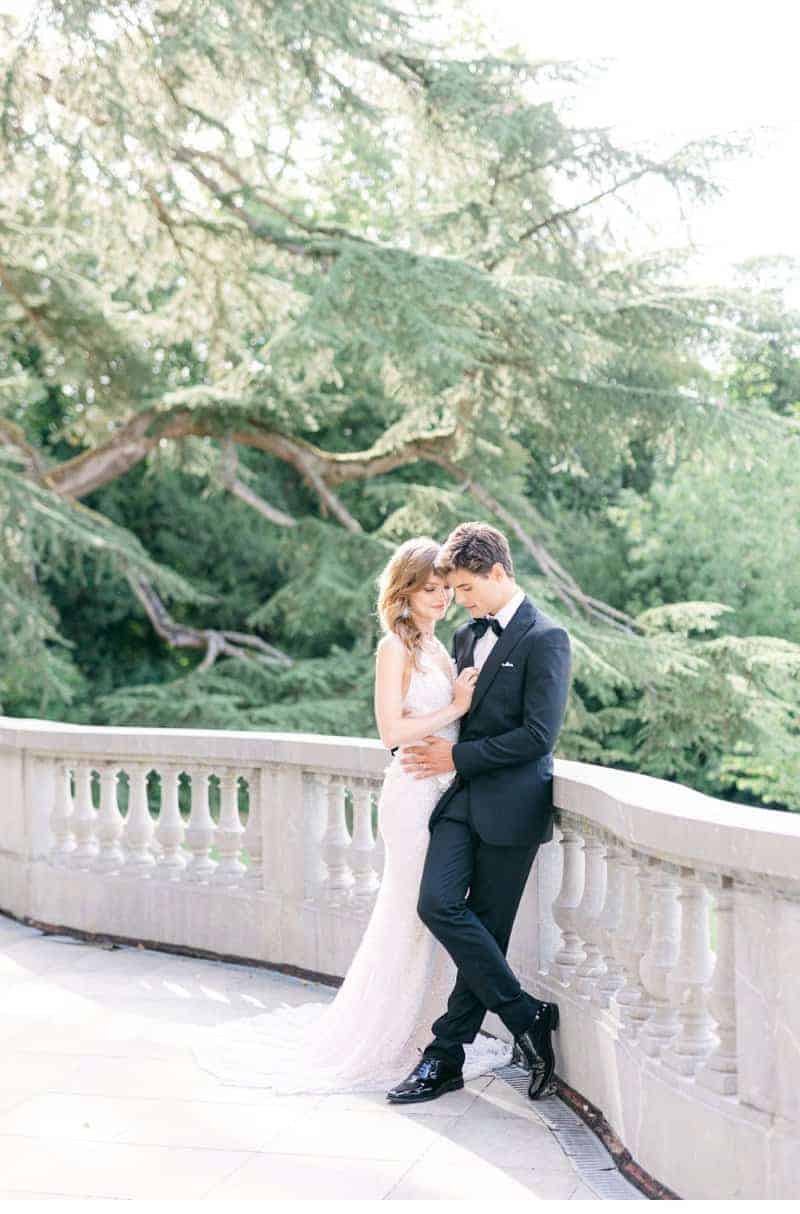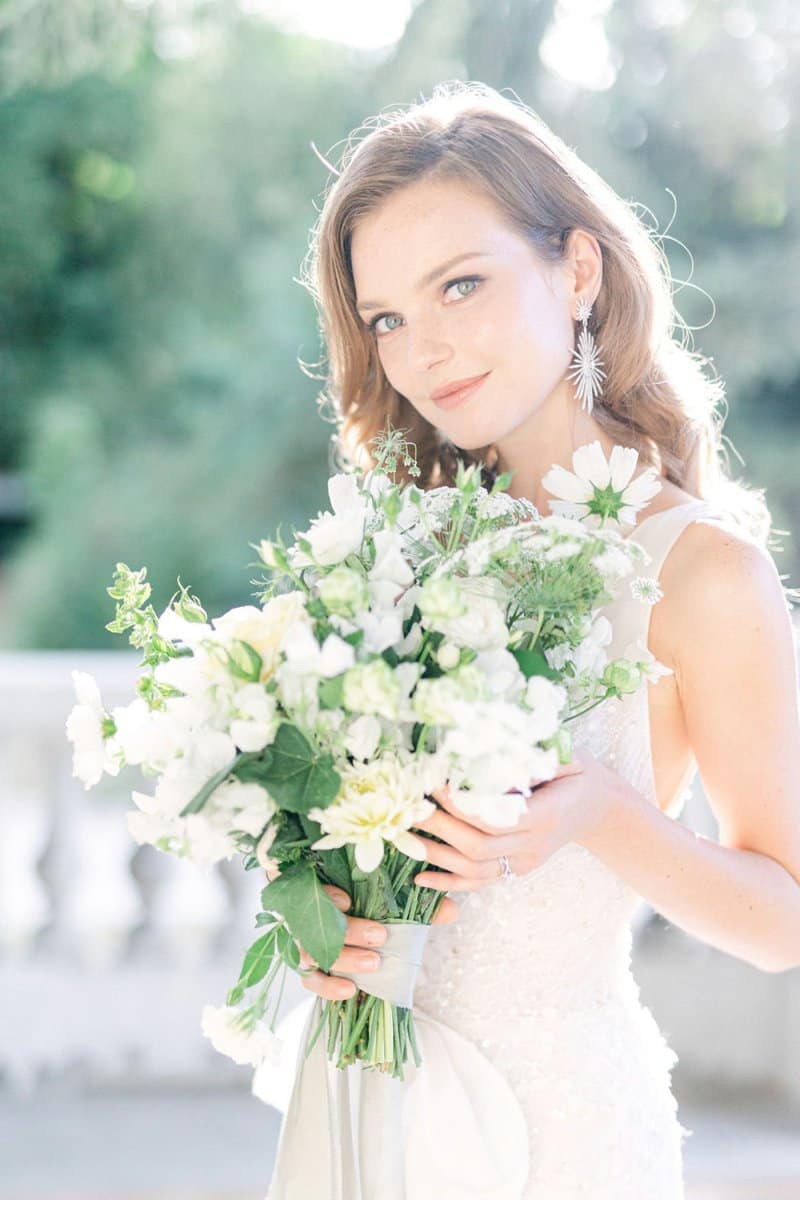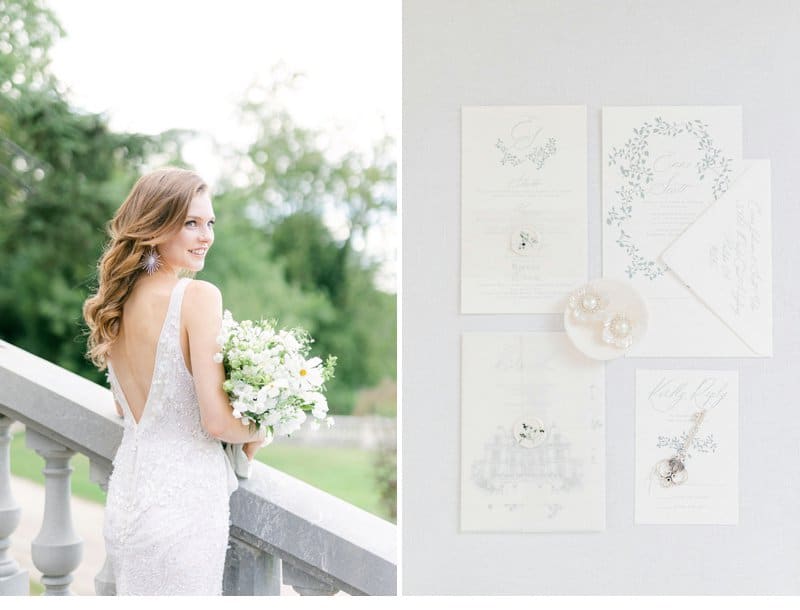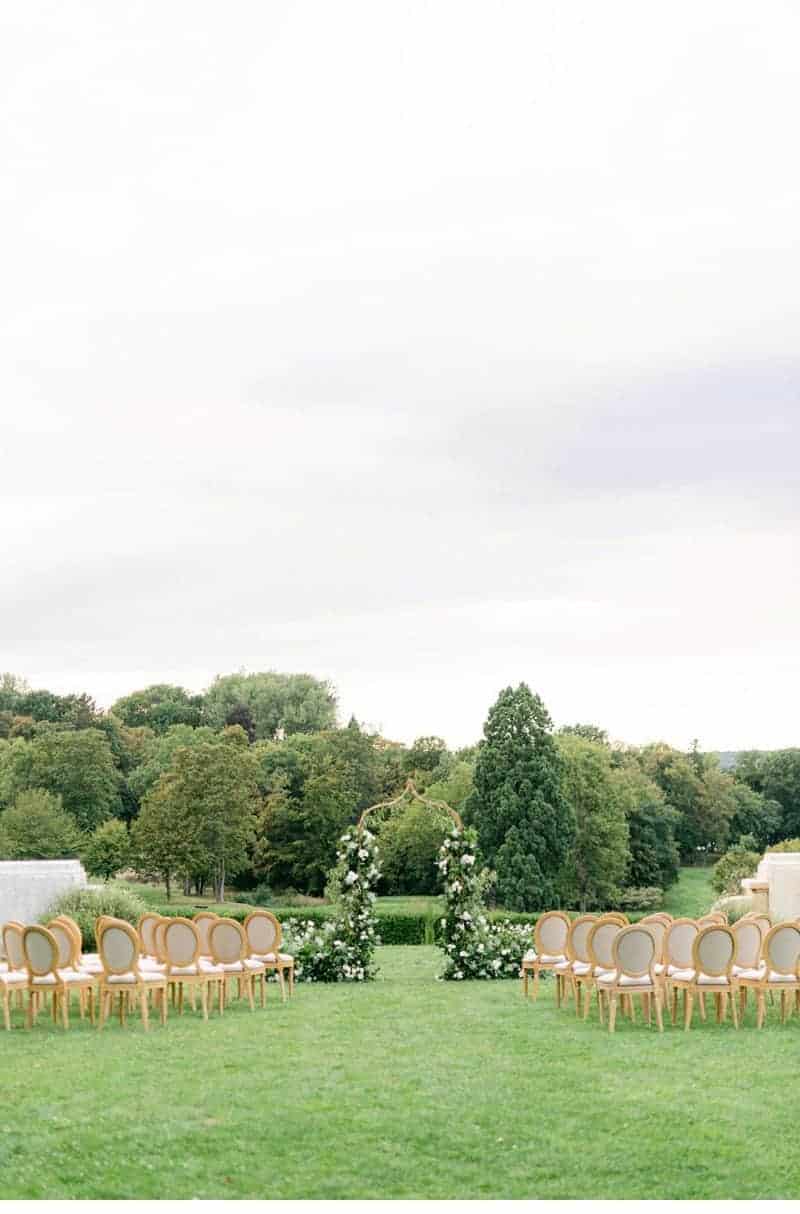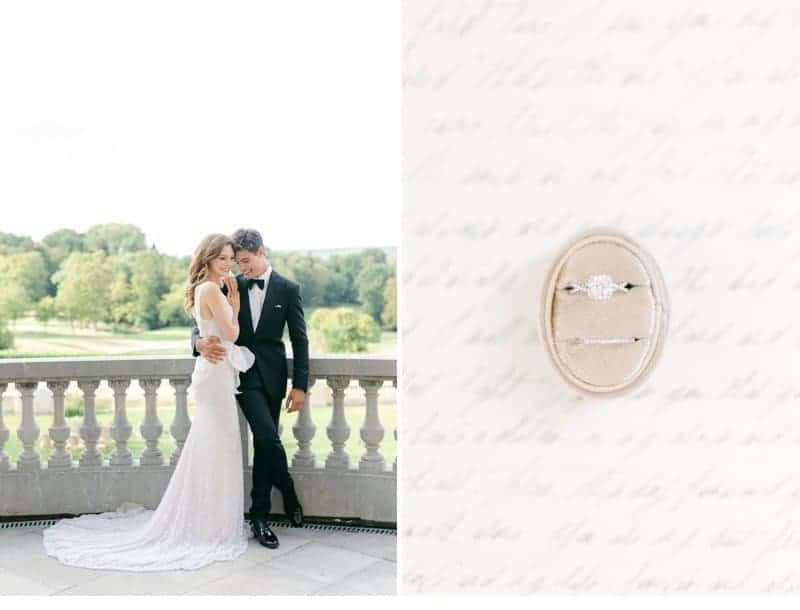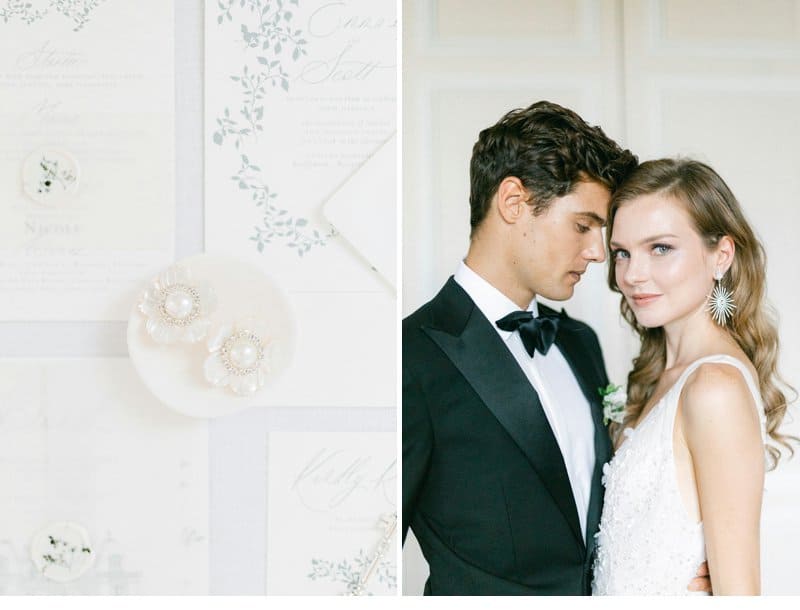 Photographer: Claire Eyos 
Wedding planner, designer and stylist: Aurélia Boulenger 
Makeup & Hair: Reina Kim 
Florist: Floret Florals 
Cake: Synie's 
Stationery: Silent Word Studio 
Bouquet Ribbon: Lancaster & Cornish 
Bridal Prêt-à-Porter Dress: Georges Hobeika 
Ceremony Earrings: Nicola Bathie 
Bride Shoes: Bella Belle 
Rings: Marthan Lorand 
Suits: Rives Paris 
Bridal Shop: Metal Flaque 
Reception Dress: Inbal Dror 
Reception Earrings: Stephanie Browne 
Venue: Château Bouffémont 
Rentals: Vaisselle Vintage 
Rentals: Maison Options 
Female Model: Charlotte Depaepe 
Male Model: Camille-François Nicol