Wedding visions inspired by Coco Chanel
It is our affinity for fashion, our love for architecture and our weakness for the big love that makes us melt away by elegant wedding inspirations from Paris.
Photographer Stefanie Lange also casts a spell over this lively city. Inspired by Coco Chanel, she created a modern wedding world together with an impressive team.
Coco Chanel's fashion was revolutionary and not only redefined every concept of clothing, but also led to a new way of life. What counted for her was straightforwardness and natural freedom of movement, and at the same time the desire to seduce.
Stefanie Lange revived the fashion designer with the typical colour combination of black and white. With pampas grass and dried flowers, the florists at Maison Vertumne  perfected the concept.
The modern table design and elegant stationery of Das Fräulein Hanse show a great deal of attention to detail and sensitivity. It's a captivating work of art that could only be brought to life through the professional cooperation of all those involved.
The focus of this shooting is an enchanting bridal couple strolling in love across the most beautiful squares of Paris. The bride is wearing a modern dress by Morilee and stunning accessories by Kokoro Berlin.
Stefanie Lange summarized this work of art in an expressive collection of pictures, which we now immerse ourselves in with you.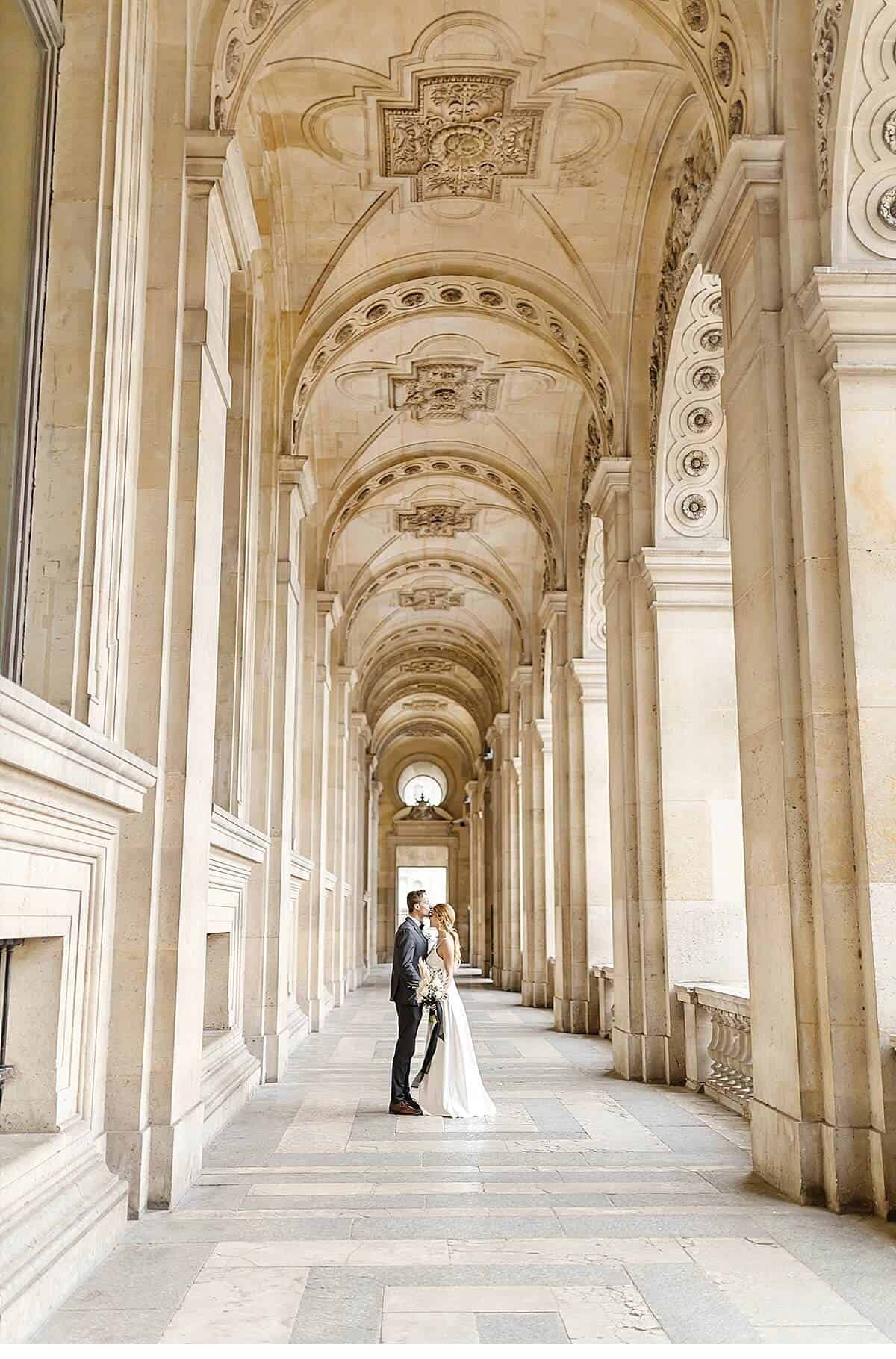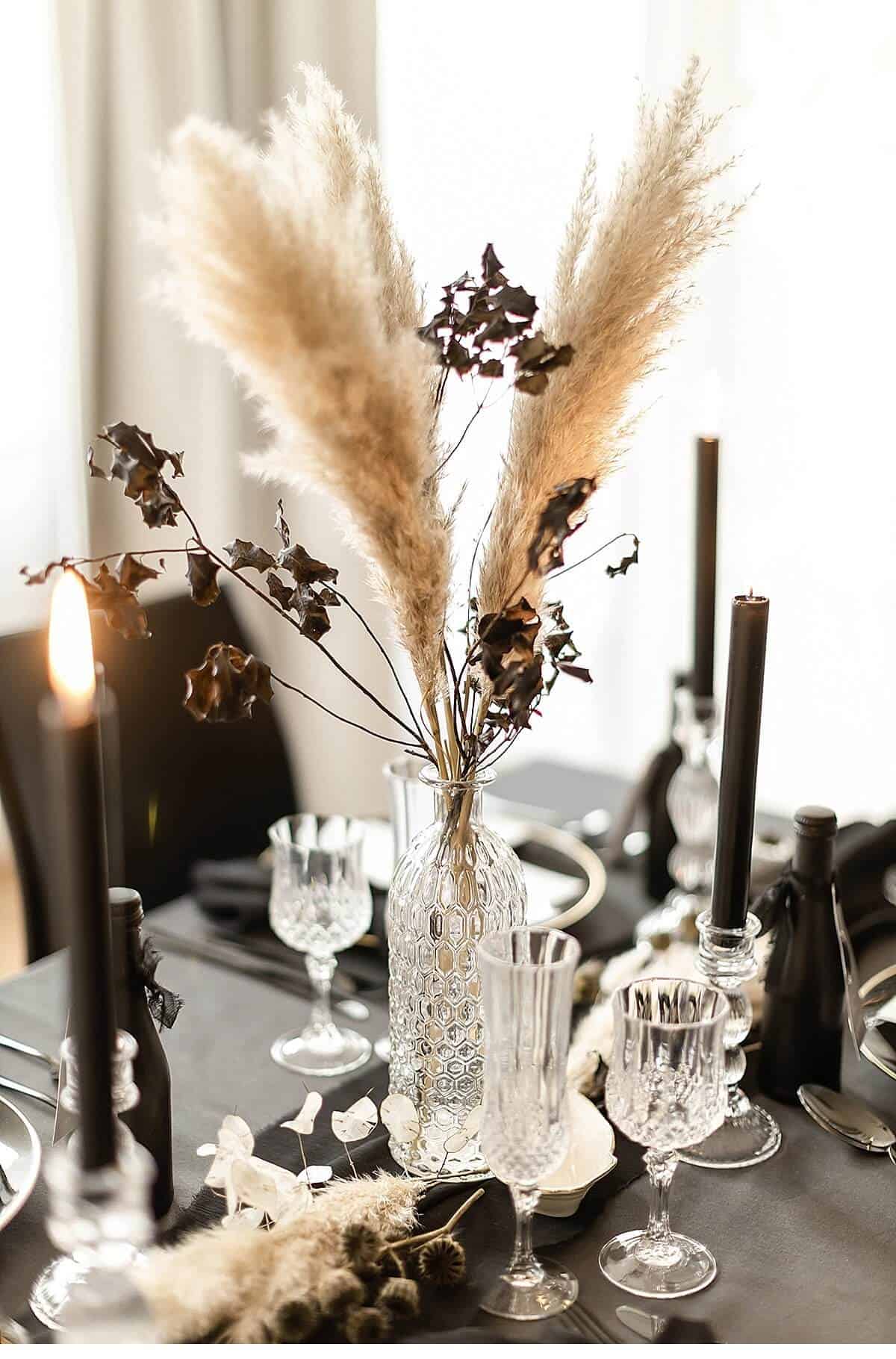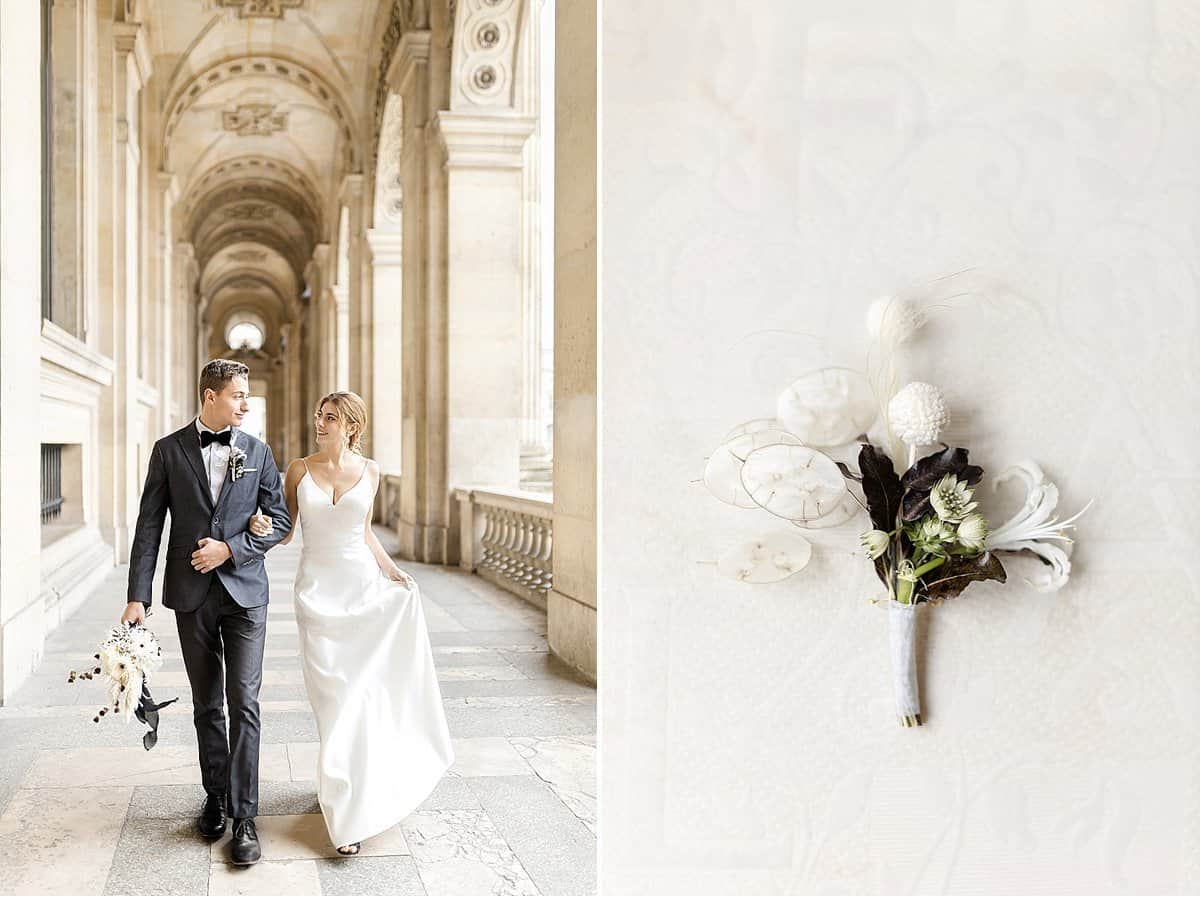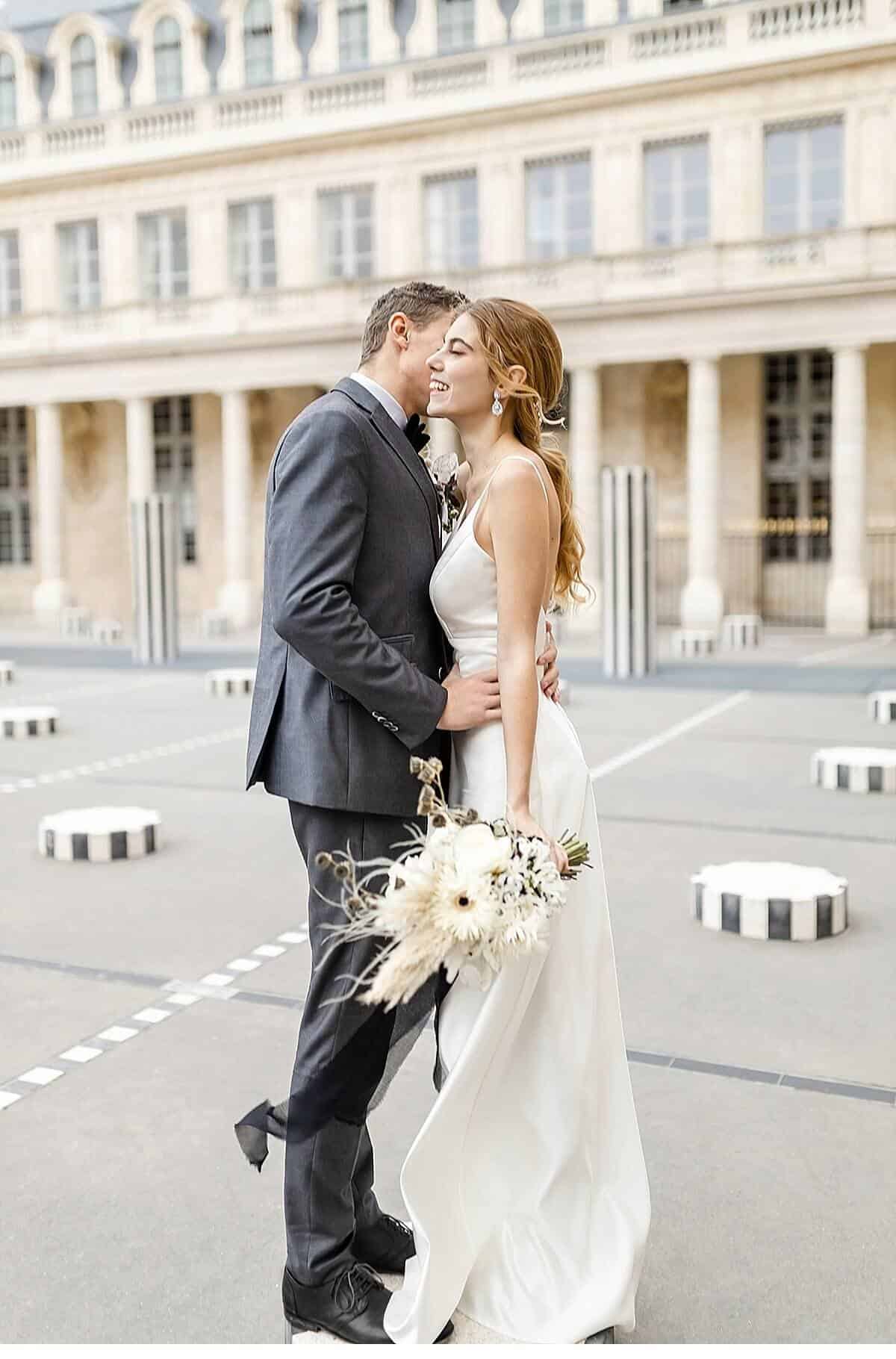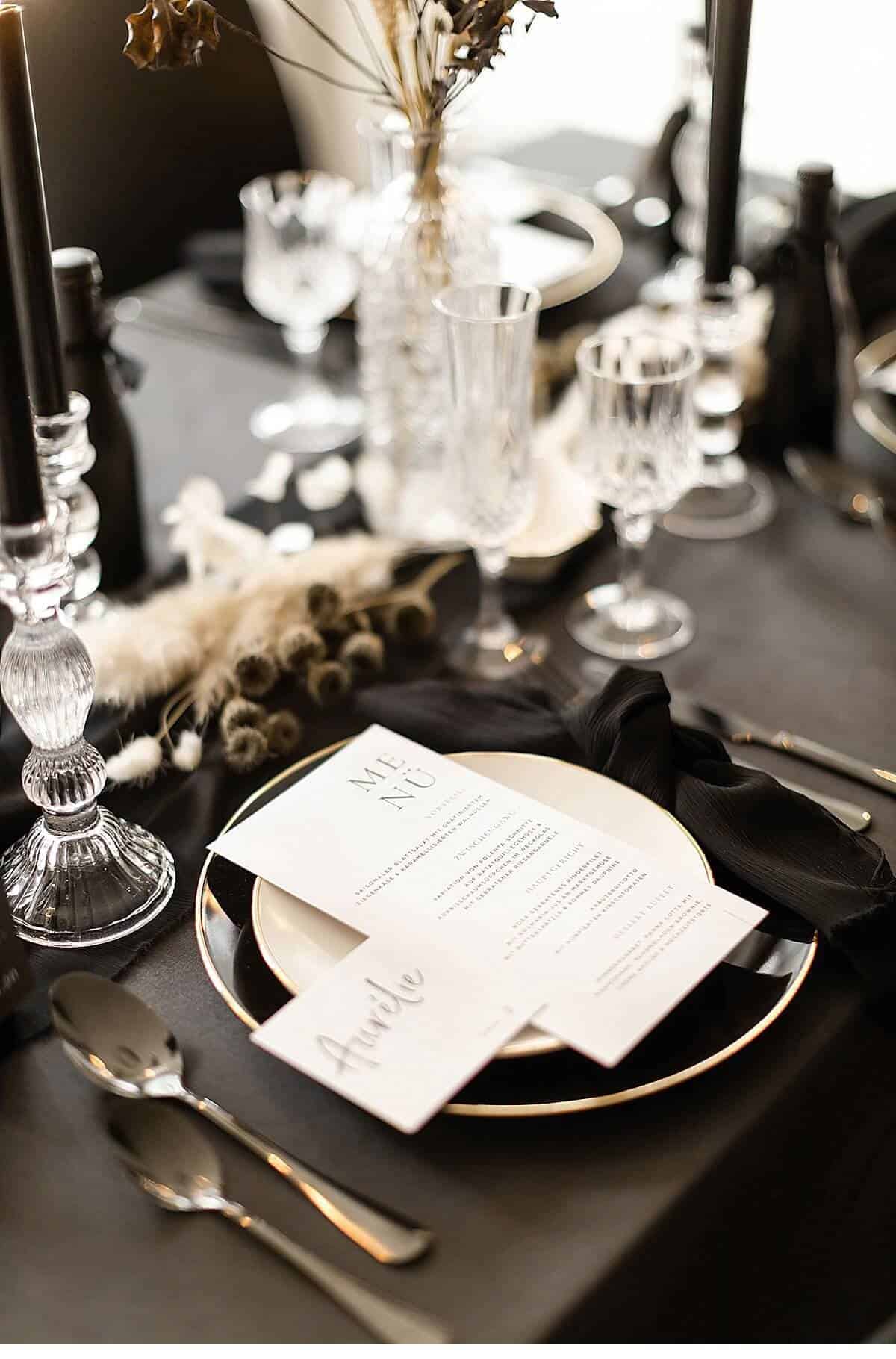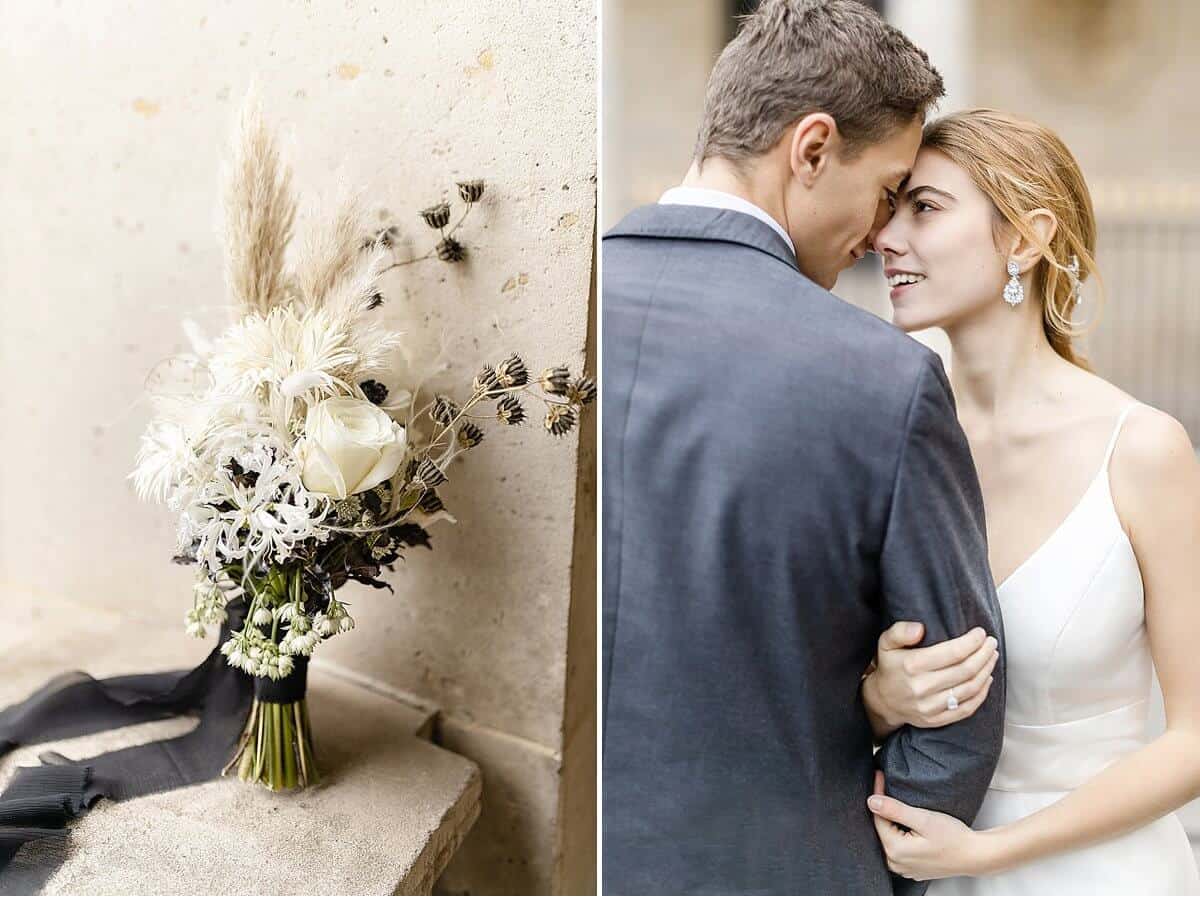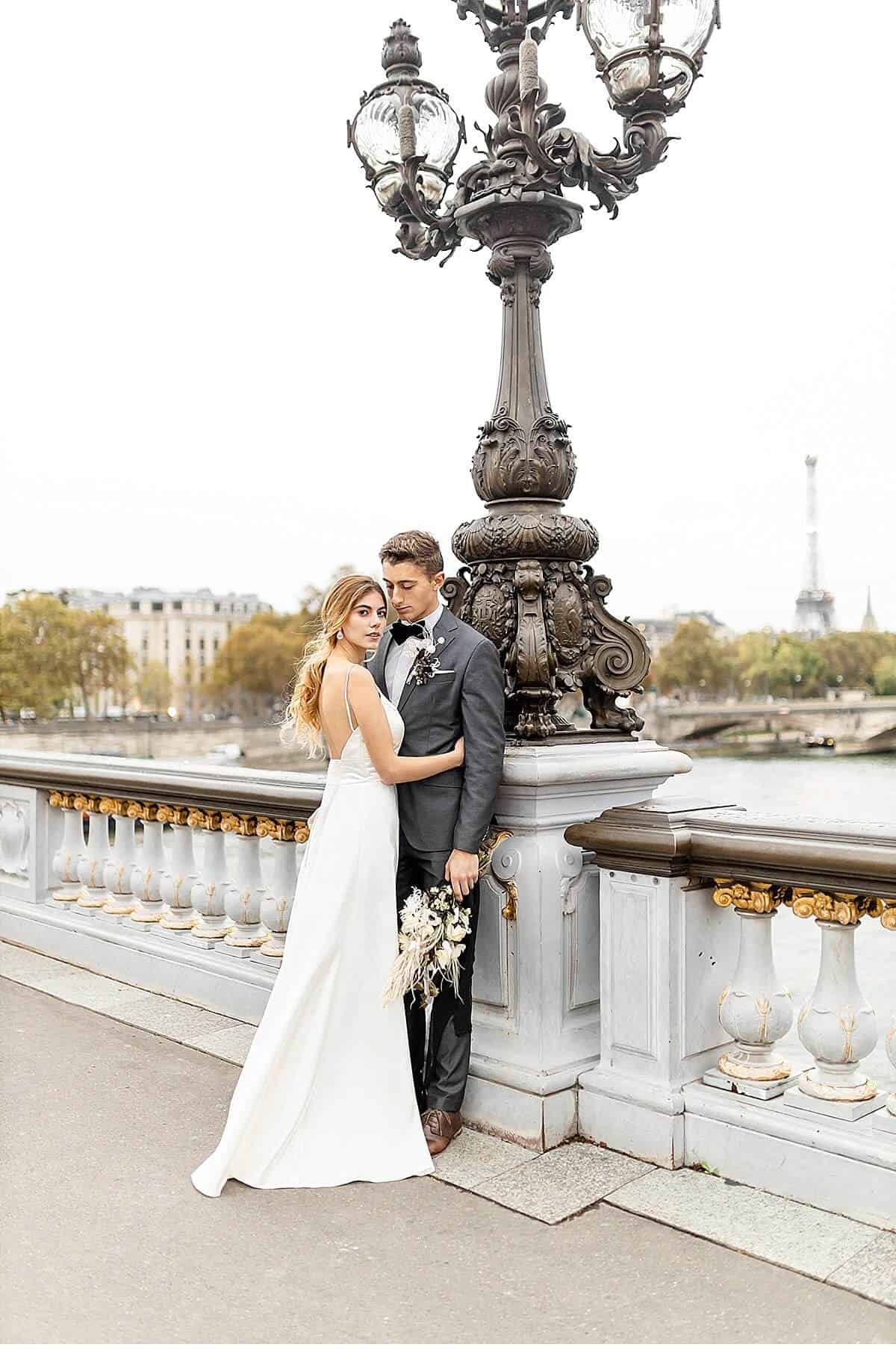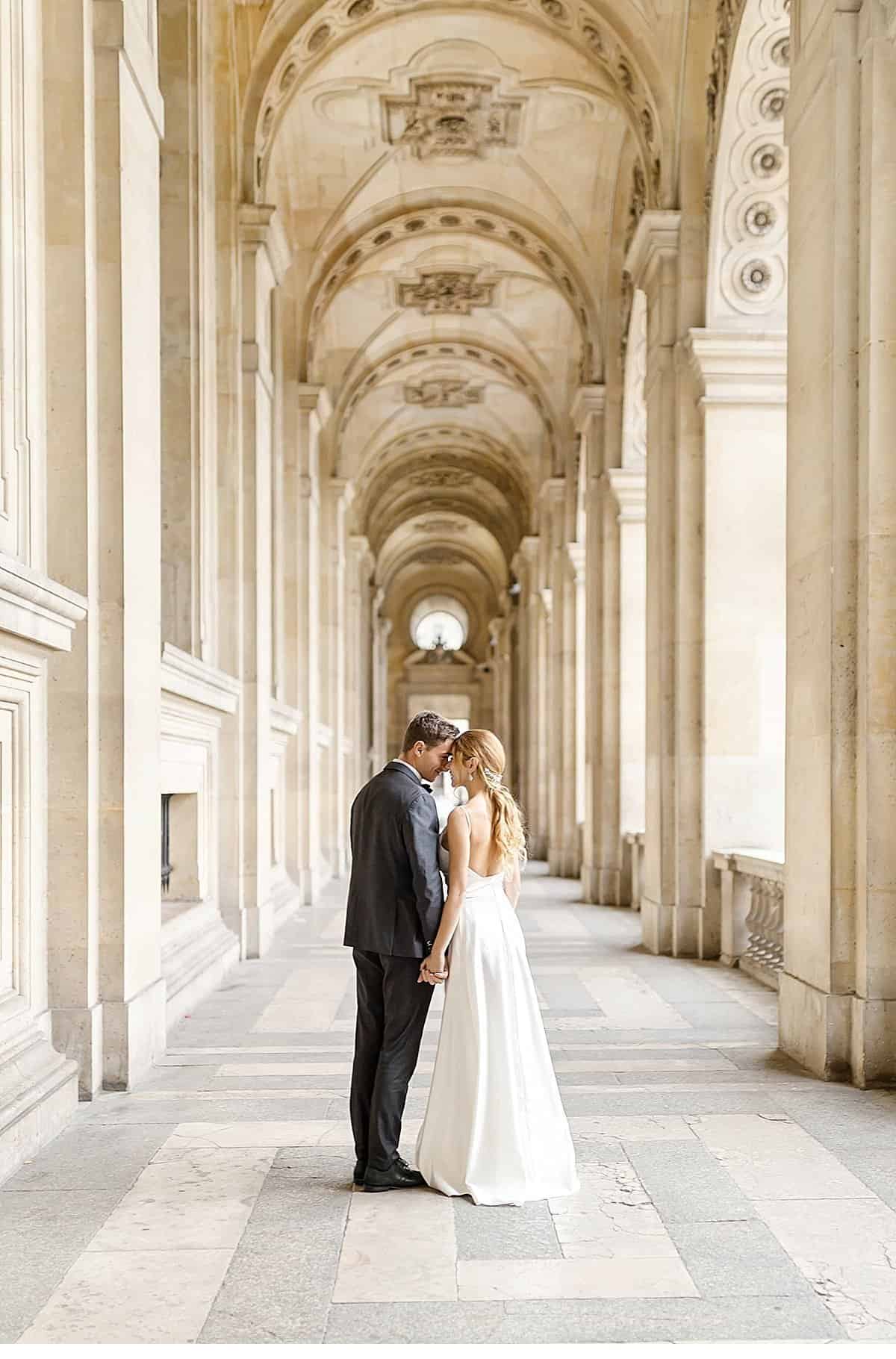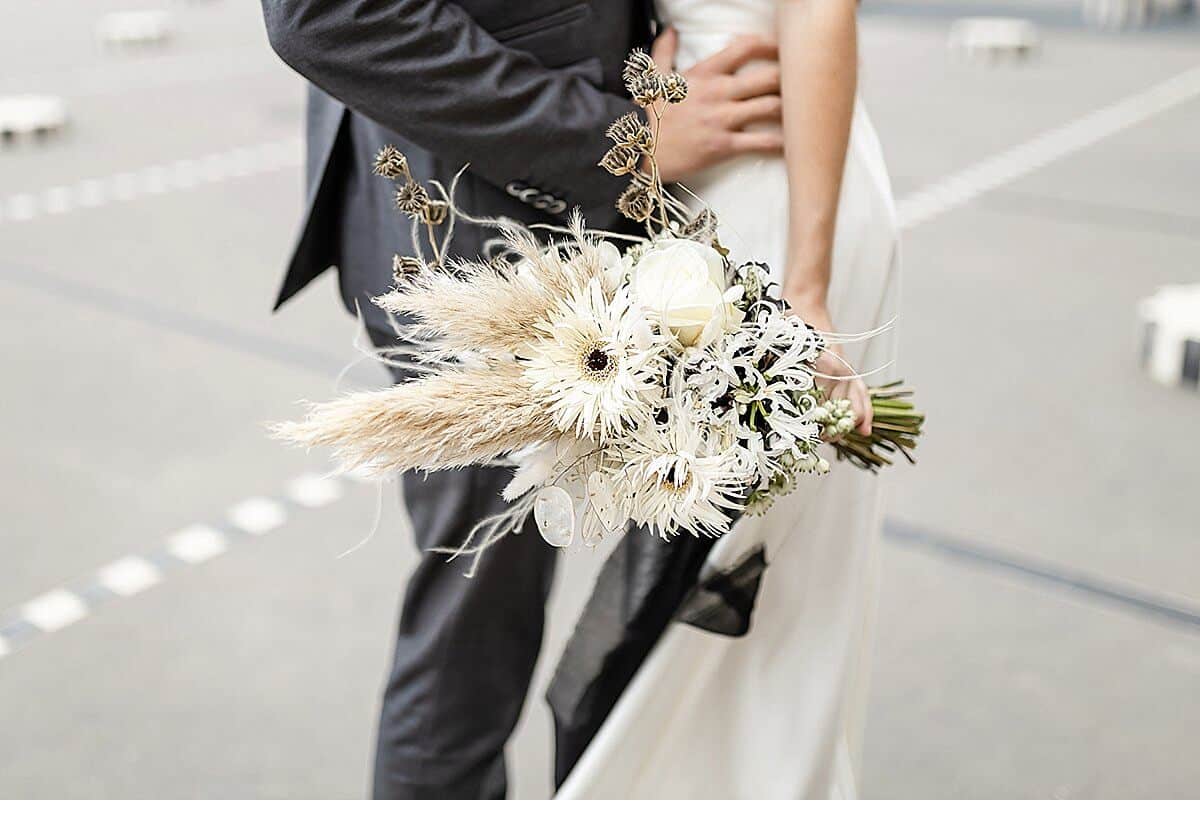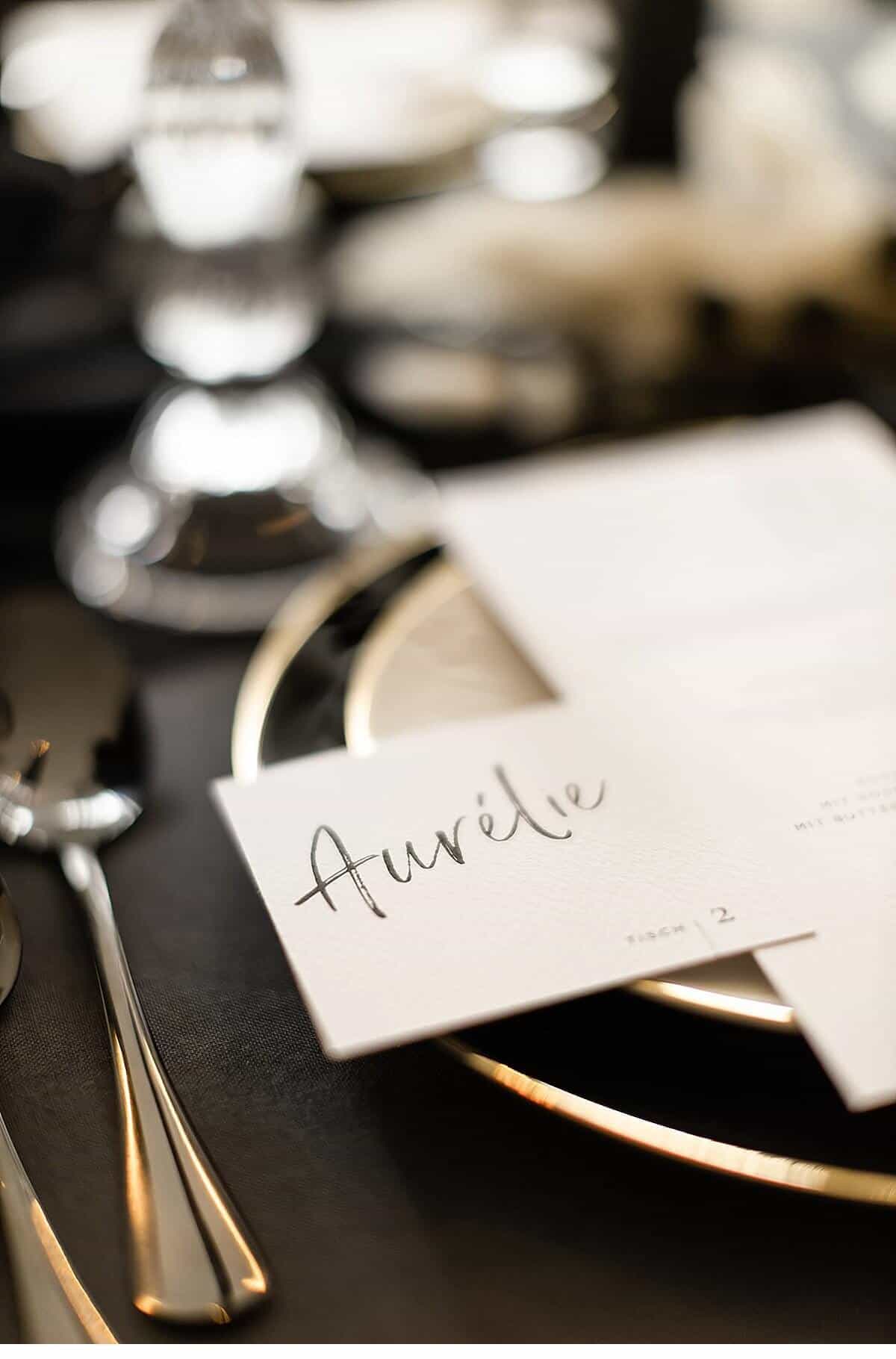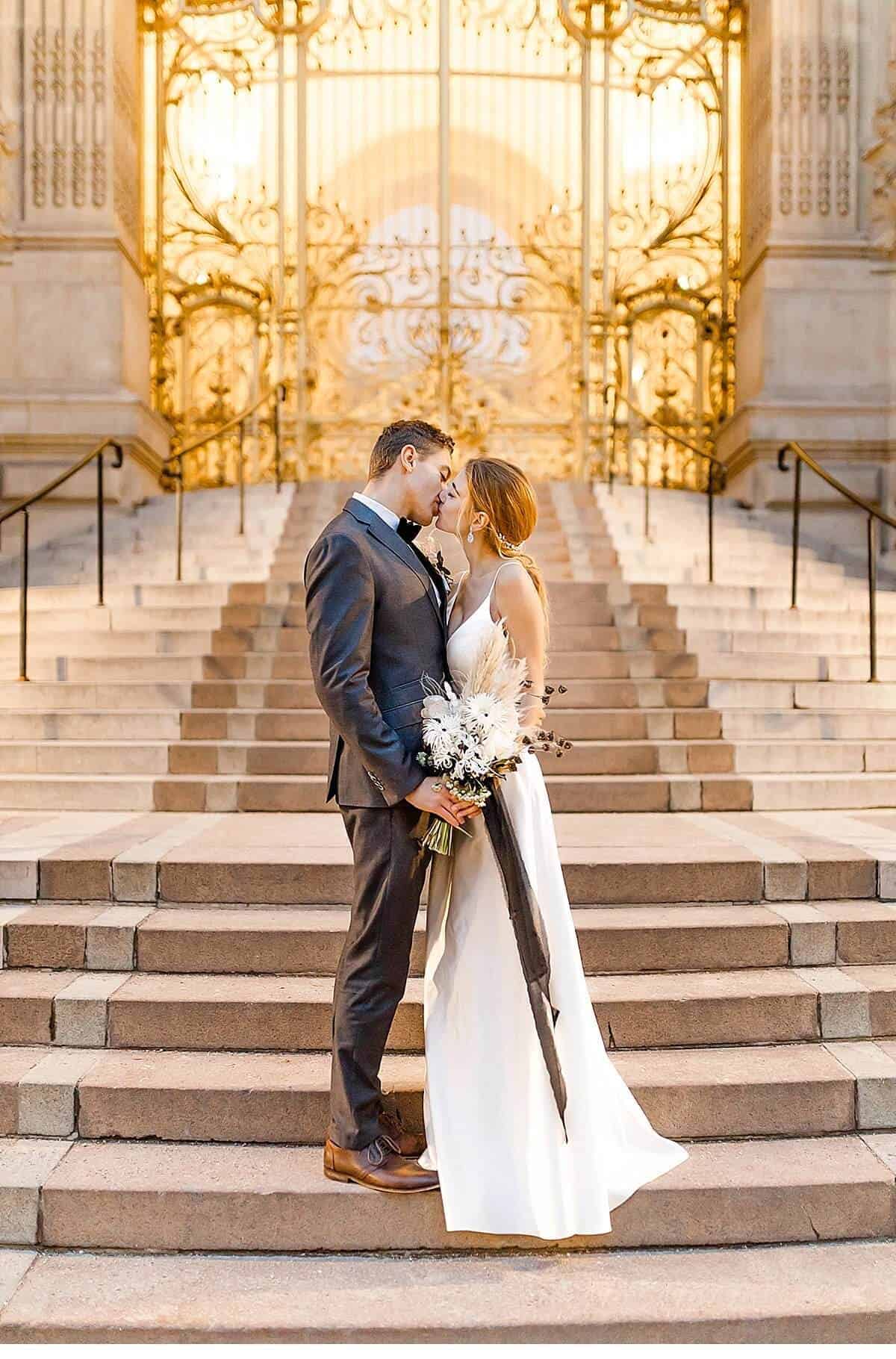 Photographer & Concept: Stefanie Lange
Flowers: Maison Vertumne 
Make-Up & Hair: Luna L Makeup Studio 
Bridal Dress: K. For Men & K. For Bride
Designer: Morilee 
Stationery: Das Fräulein Hanse
Headpiece: Kokoro Berlin
Ringbox: Filles Box 
Shoes: Lodi 
Video: Lisa Kamlowski 
Model: Anja Kusberg & Florent Bertin