Wedding visions inspired by Monet's water lilies
Claude Monet, a pioneer of French painting is the epitome of Impressionism. He paid attention to the lighting conditions and the subjective atmosphere of the scenery. He gained special fame for his incomparable garden and water lily paintings.
Fine art photographer Fernanda Rocha and event planner Giulia Stelitano were inspired by this theme to create a stunning editorial. With transparent elements, beautiful color tones and lovingly designed details, they and a creative team implemented their vision, in which the water lilies are noticeably reflected. Fernanda Rocha's expressive images immerse us in this magical fairytale world.
From Fernanda Rocha: "We produced the concept for this editorial during the gray days of the pandemic, always with the hope of a restart, a rebirth, that's why we named it that way.
We were inspired by Monet's Water Lilies, painted by the artist more than 200 times. "I have painted many of these water lilies, always changing my point of view, modifying them according to the seasons and adapting them to the different light effects that the changing seasons create. And, of course, the effect is constantly changing, not only from one season to the next, but also from one minute to the next…"
The common thread throughout the shooting was the representation of the lightness of water, which we tried to convey through the light and transparent fabrics, the natural light, very important element enhanced in the various locations of the Villa, the flowers as a natural element and the delicate elegance of the model. We were interested in doing something striking and unconventional."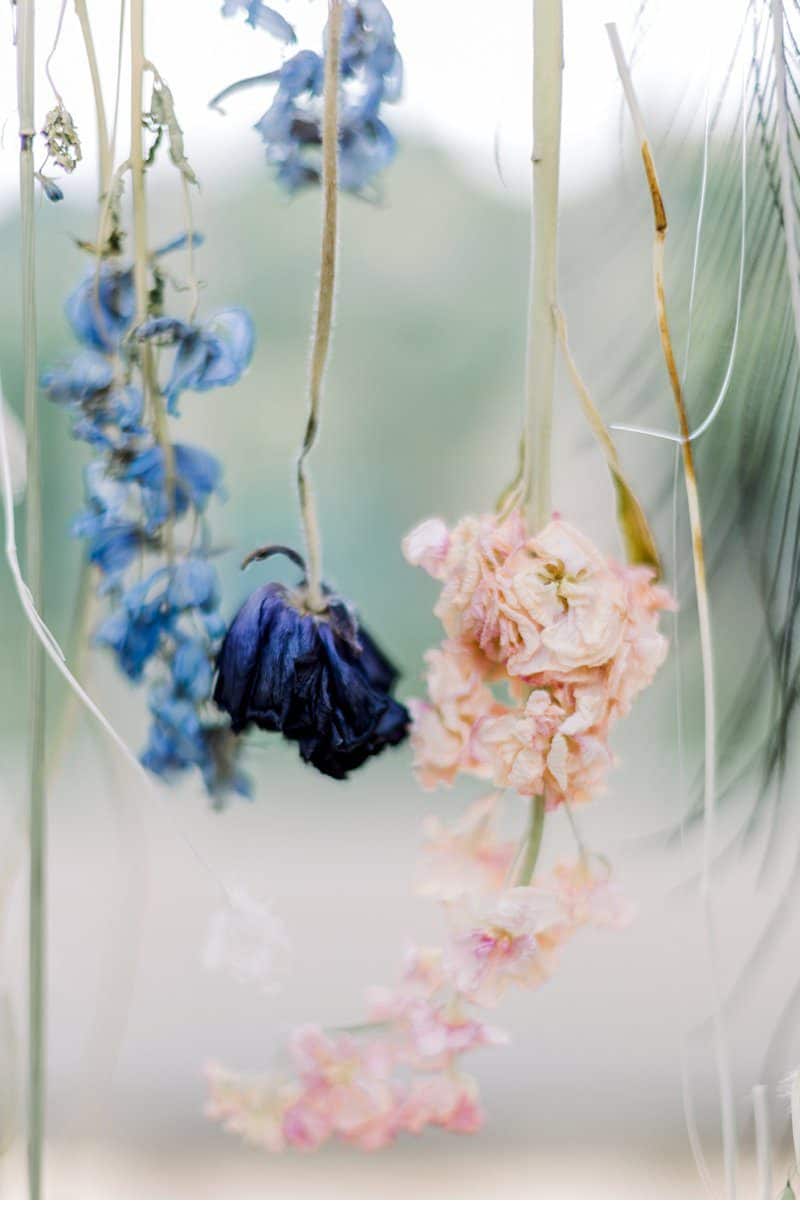 Concept, Planning & Design: Giulia Stelitano
Concept & Photographer: Fernanda Rocha
Wedding Dress: Stefania Rotundo
Flower design: Stefania Tussi
Model: Cristiana De Dominicis
MUA & Hair Stylist: Lina Pagano
Bridal hair jewelry: Nea Milano
Rings: Lien Gioielli
Location: Villa le due Torrette
Cake: Delizie di Titti