When Luxury And Elegance Tie The Knot
Opulent yet stylish, glamorous yet down-to-earth – Amy Caroline shows us what happens when luxury and elegance tie the knot.
It is autumn in Maine, USA. The sunlight falls almost unchecked through the bare treetops, in which only a few yellow, orange and red leaves absorb the last warm rays in them.
The sprawling grounds of Rockcraft Lodge exude historic charm, standing for consistency and tradition, and seems unshakable in its foundations. But then along came Cassie, Wedding Designer and Planner from Doting Details.
"Maine offers such a beautiful natural backdrop for weddings." she says. "But it often leads itself to either a classic or rustic style. We wanted to create a stately inspired shoot, showing that a wedding can be opulent, enchanting, and carefree at the same time."
Therefore she put together an incredible team, with whom she made her visions come true at this idyllic house on the lake. Autumn already had the location firmly in his hands, which did not detract from the success of the shoot.
"While we wanted to show off the lovely autumn, we aimed to create a luxurious wedding that had a soft color palette allowing the falls colors to pop, complimenting them but not mirroring them. We wanted to highlight the beauty of fall in a soft and subtle way. Rockcraft Lodge was the the perfect backdrop for this shoot." the wedding planner raves.
In the table design, this aim is particularly visible. This is where Jenny Sanders stationery unites with the delicate floral arrangements of Honey Suckle Way – glamorous and simple, stylish and natural, graceful and rustic.
 "The table setting is simple, yet elegant. The focus again being on the stately charm that the venue offers, with an outdoor tablescape showing off both the beautiful Maine woodlands and Rockraft Lodge."
 A task that requires a very sharp eye for detail. A feature that photographer Amy Caroline has shown as she devotes herself with the camera to all the obvious peculiarities, such as the flowing silk dress of the bride, but also to the little finesse, such as her handmade ring by Susie Saltzman. Here you can see how the whole team inspires and revolutionizes marrying in Main.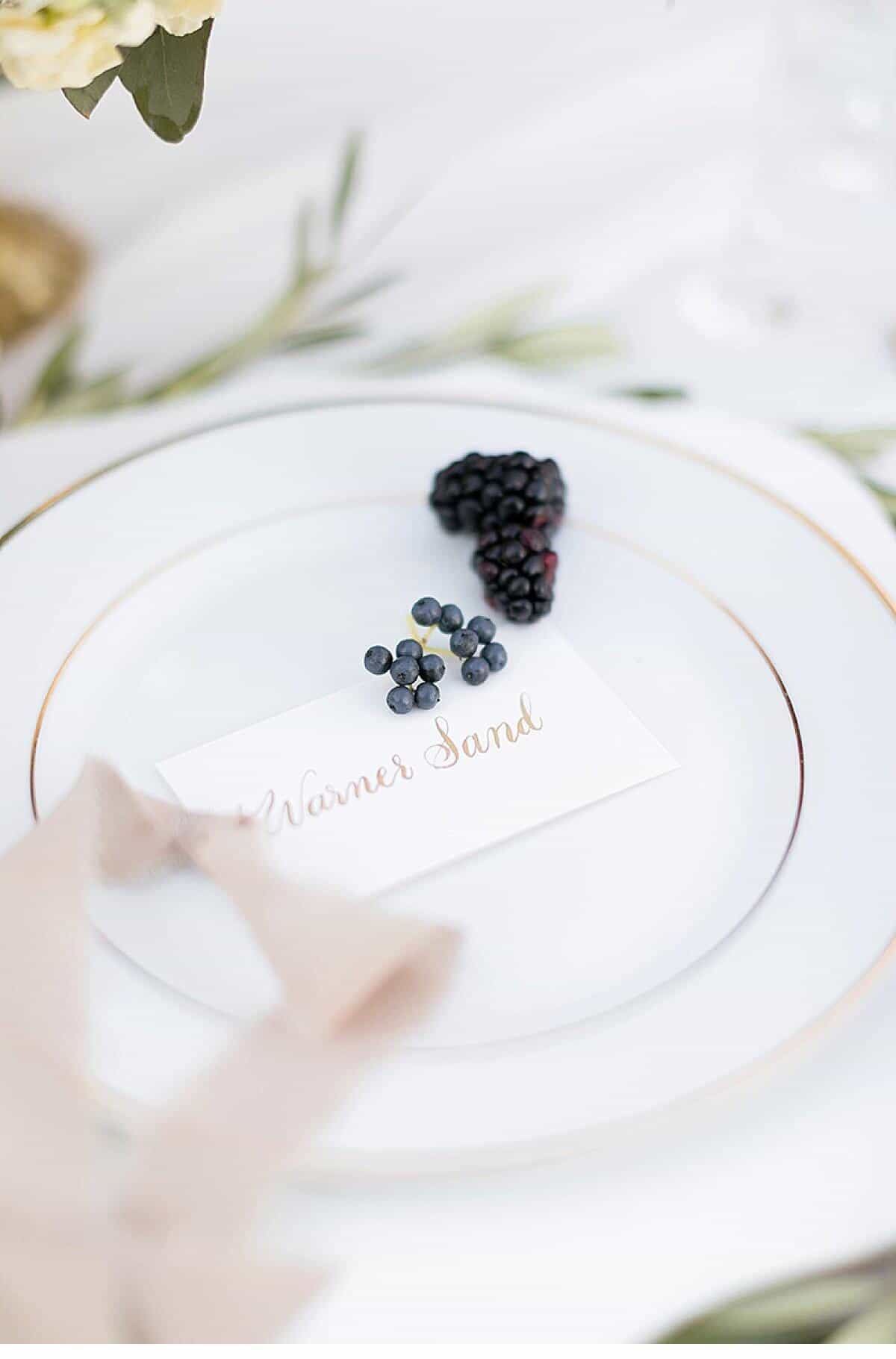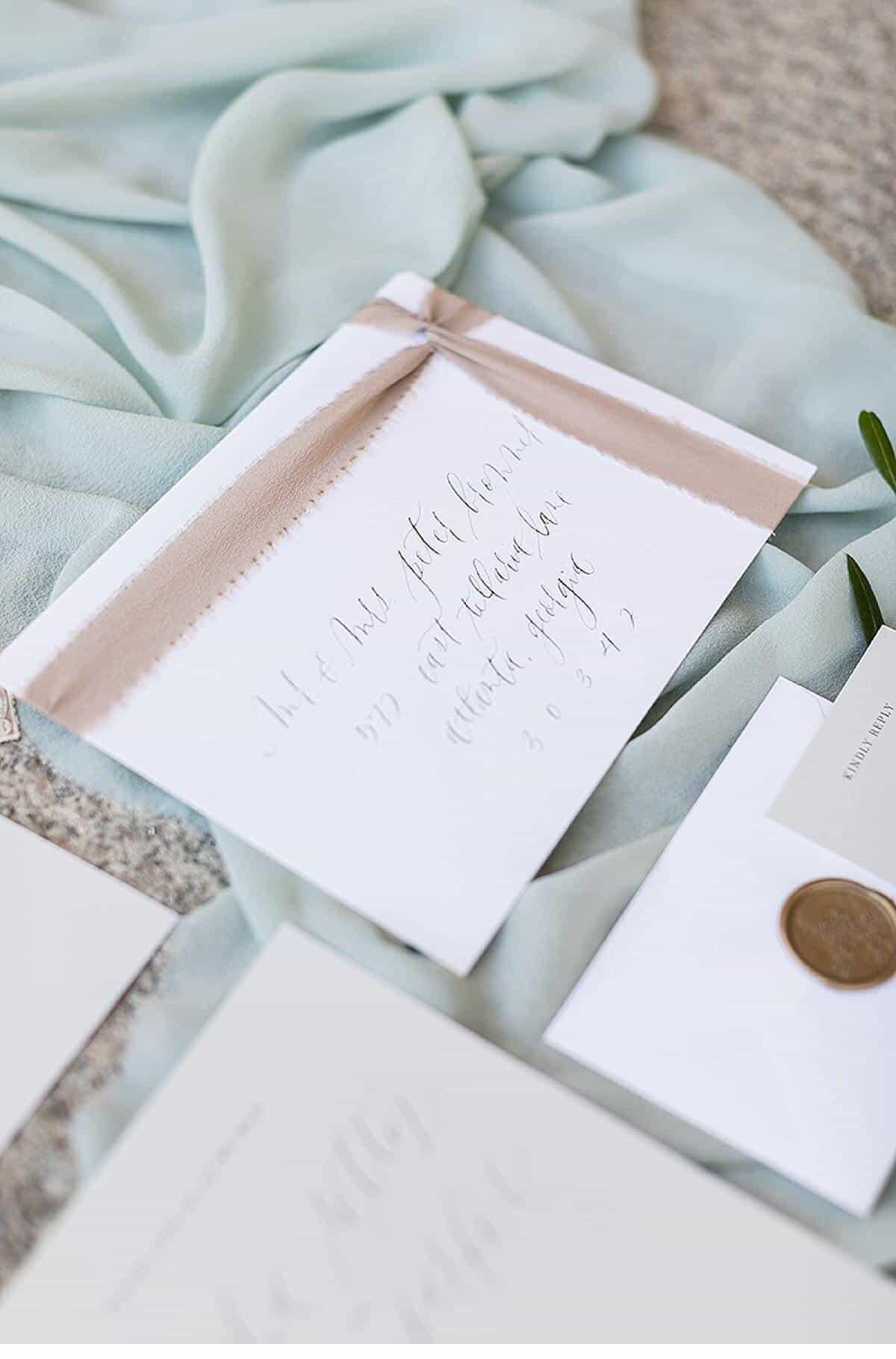 Photography – Amy Caroline Photography 
Planning, Design, and Coordination – Doting Details
Venue – Rockcraft Lodge
Florist – Honey Suckle Way 
Wedding Dress – Blush Bridal 
Suit – H&M
Calligraphy on Tables – Sweet Zion Paperie 
Invitation – Jenny Sanders 
Custom Ring – Susie Saltzman 
Baker + Dessert – Melissa with Bear Brook 
Rentals – PEAK Event Services
Linens – Mrs. Freund & Co. 
Stylist – Aphrodite 
Makeup Artist – Adore Rouge 
Ribbons – Tono & Co 
Candle Holders – Crate and Barrel + Amazon
Modeling Agency – Maggie Agency 
Groom Model – Evan Michaels
Bride Model – Jordan Shiers