When Music meets the Ocean
Devoutly we listen to the breaking waves of the sea, enjoy the salty scent and the endless expanse.
Then the first sounds of the harp are heard, atmospherically blending in harmony with the sound of the sea.
Event planner Mon Amour Atelier  was inspired by the text "You can find me where the Music meets the Ocean" for this enchanting editorial.
She told: "Our goal was a shooting celebrating the healing power of music. Music has a way of opening our hearts and helping us to connect with others, with ourselves and with the world".
The flawless beauty and elegance of the bride, who lets her hands glide gently over the harp strings, creates an intimate atmosphere of connectedness. Breathtaking flower installation design by Origami Florist create a beautiful unity of beach and nature.
The poetic images of photo artist Angel Cheung leave us in a romantic mood.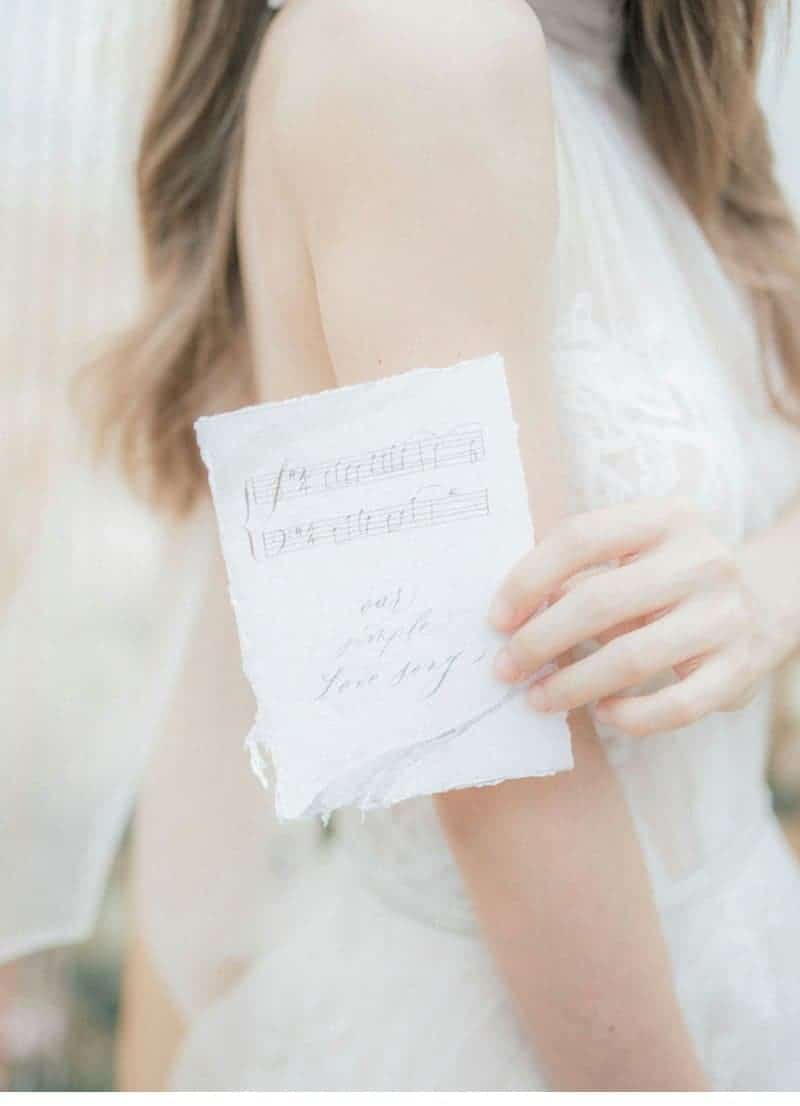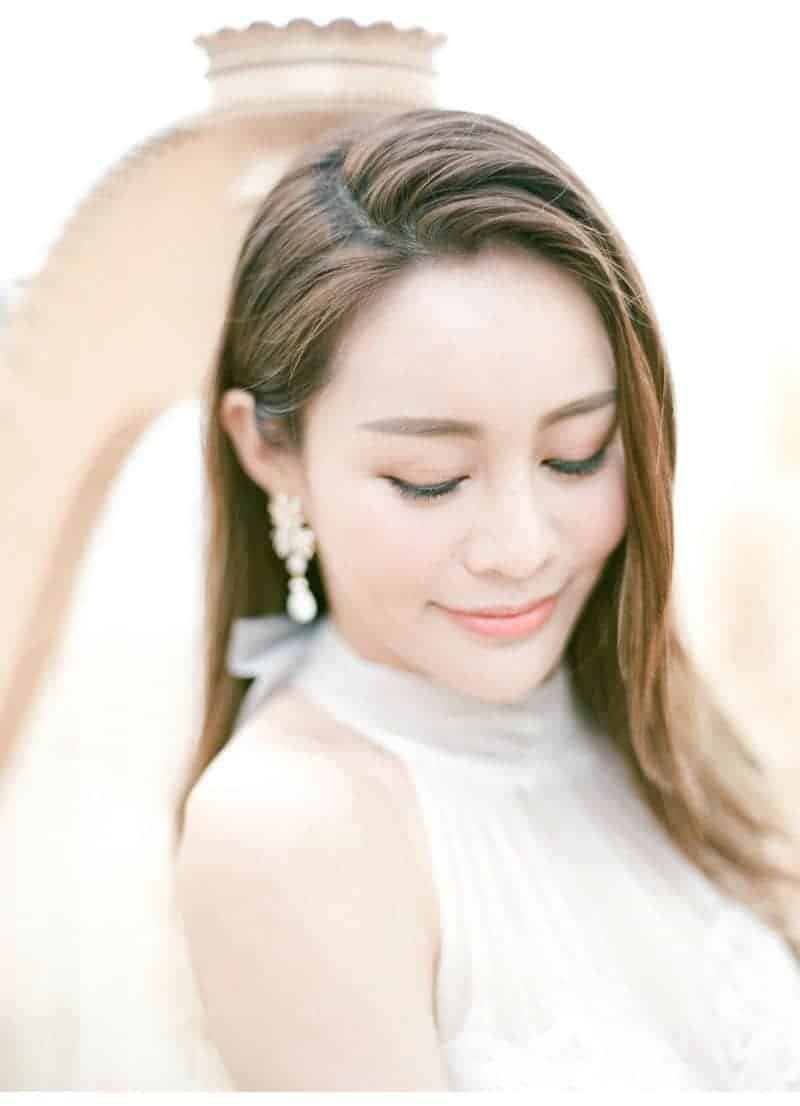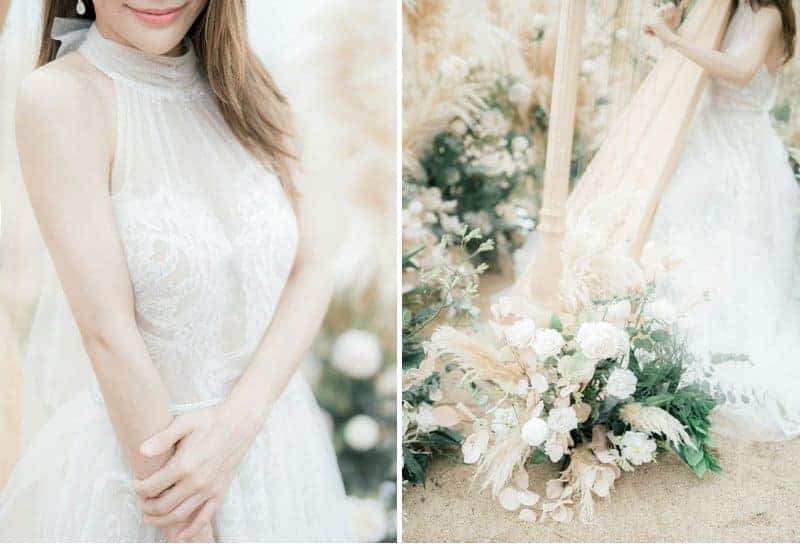 Photography: Angel Cheung Photography
Styling & Planning: Mon Amour Atelier  
Florist: Origami Florist
Gown:  Bridalistic
Accessories:  Down The Aisle Atelier
Calligrapher: Whale Whispers 
Videography: AP Studio
Harpist: Queenie Tong 
MUA: Joey Makeup Atelier 
Film Lab: Richard Photo Lab