When spring is in the air
When spring is in the air, nature is in its full glory and the scent of blossoms tickles our noses, it's time to experience fresh moments of happiness.
With this diverse editorial by event planner Em Devaud Events and film photographer Hilary B., we embark on a poetic journey into this glorious season. We discover positive energy, colours, light, love and joy. We love the liaison of elegance and playfulness, the art of combining clean lines and soft curves into a total work of art.
A touching daydream in which the unique image compositions of Hilary B. Photography captivate us.
The team tells:  "Our spring-inspired bridal styling with two brides was a collaboration of many talents at the recently restored historic 1800's Victorian era The Queen Annes Loft in Newport, Rhode Island. The inspiration for this intimate wedding came from the master impressionists and abstract painters of modern art, a variety of colours and textures from Monet's water lilies, Seurat's flowering meadows by the Seine and Georgia O'Keefe's abstract flower paintings, for visual inspiration.
We also incorporated a variety of spring designs and colours with unique accents in décor and accessories, as well as Parisian flavour in the form of French macarons and haute couture bridal fashions in wedding gowns into this springtime look and shoot. Tailored and modern, yet classic and elegant, joyful with an understated natural beauty that both surprises and delights. Designed as an intimate and inclusive affair, for two lovely brides, with their senses, tastes and experiences in mind.
Thematically, it is a manifestation of the joy that comes from a time of challenge and revolution for change. It is a welcome celebration of spring and feverish love."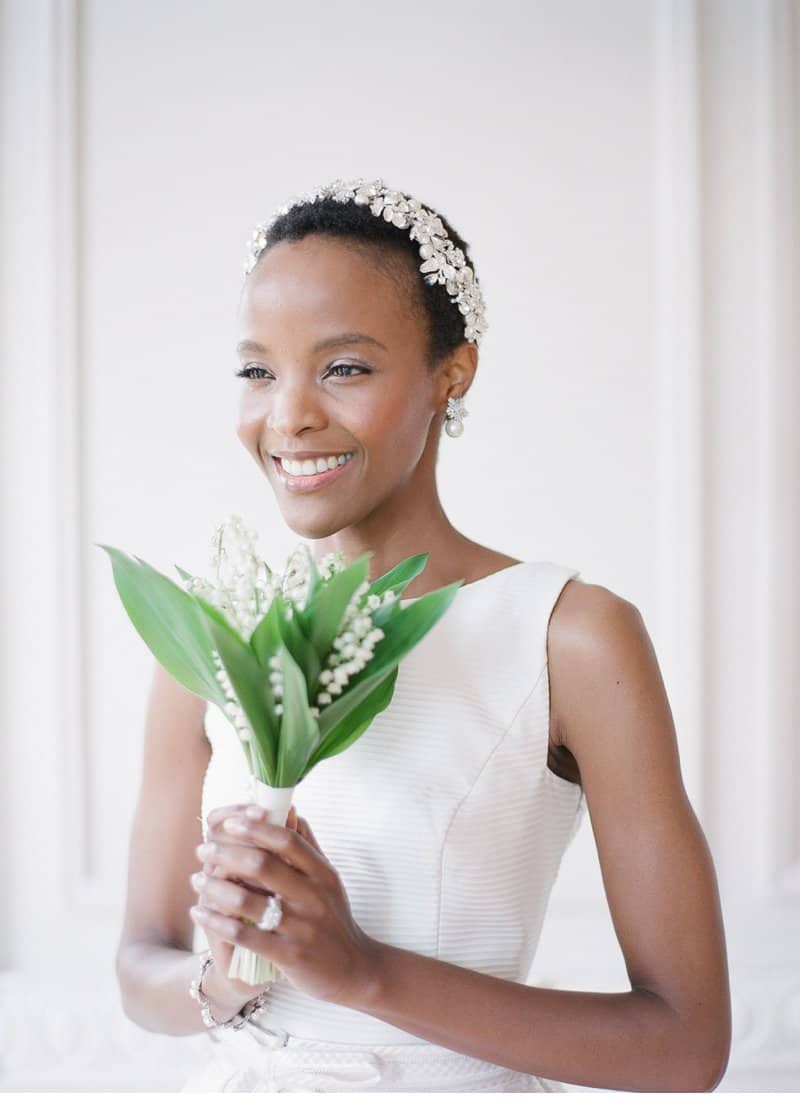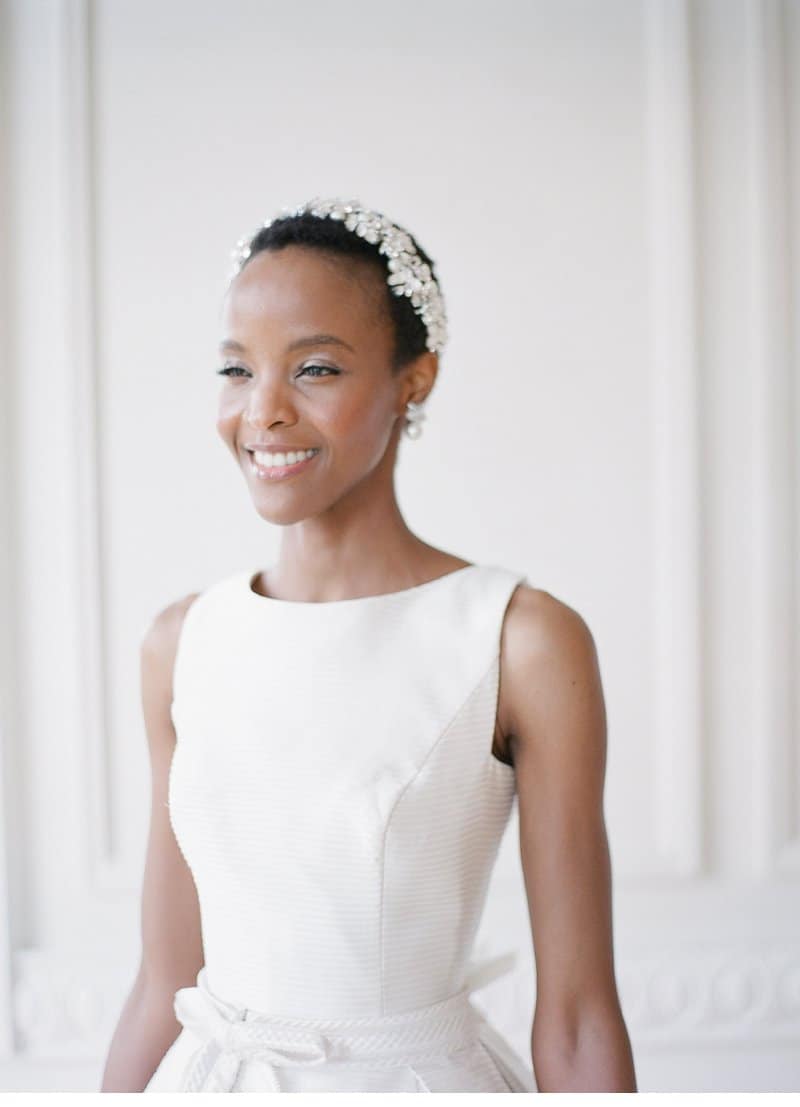 Analog Film and Photography Artist: Hilary B. Photography
Event Planner Designer: Em Devaud Events
Newport Rhode Island Venue: The Queen Annes Loft
Floral Designer: Robin Hollow Farms
Wedding Dress Designers:  Maria Farbinni – Blush Pink Gown and  Rosa Clara – White Gown
Special Occassion Dresses/Gowns/Accessories: Spark Bridal Boutique
Hair Artist: Julie Rose Beauty
Makeup Artist: Liz O'Malley
Shoes: Bella Belle
Stationary Paper Designer: Champagne & Ink
Bridal Hair Accessories/Jewelry: Perceptions Designs
Engagement & Wedding Jewelry: Providence Diamond
Rentals Tablescape Decor: Peak Event Services
French Macarons: The French Confection
Video Artist : Key Moment Films, Mary
Film Processing Lab: Richard Photo Lab
Models: Elizabeth and Dora via Maggie Inc.