WHITE CARPET BRIDAL COLLECTION
A carpet of white flowers covers the hallway leading us step by step through the historic halls of Hart House University. Every door seems to hide a secret; however, every room tries to reveal its fullest splendor.
Valuable lace and luxurious silk put pearly-white roses and lushly green fern on the side line when suddenly detailed elegance, extravagant design and flawless grace get exposed.
"The inspiration for the line is rooted in ethereal femininity and the gothic undertones of elegance captured in a variety of overlays for the more traditional wedding gowns giving brides an opportunity for two looks on their wedding days." photographer  Destiny Dawn told us excitedly.
"All gowns are custom designed by Catherine Langlois and are swoon worthy on every front. Together with Leslie Groves of Warehouse84 we created a set that celebrated both looks and brought in beautiful floral design by Sue Gallo Designs  to create our white carpet out of rose petals and luscious blooms."
Tempting backlines and enchanting lace-sleeves, voluminous satin skirts and filigree trains, exciting fascinators and delicate head pieces, sweeping overskirts and romantic vintage dresses – the designer's repertoire seems too endless and multifaceted to describe with words.
Once again  Destiny Dawn's pictures say more than a thousand words and reveal some of the most stunning secrets of Hart House University…
Text and Translation: Marina Jenewein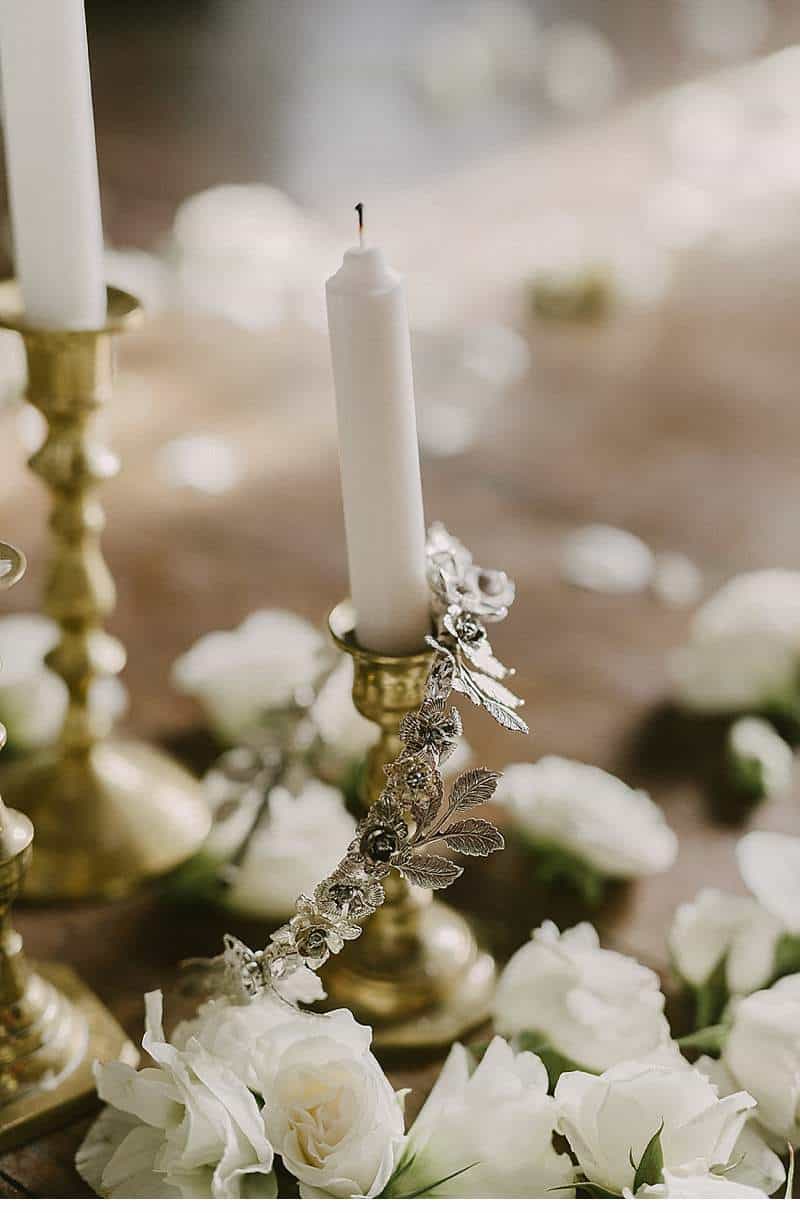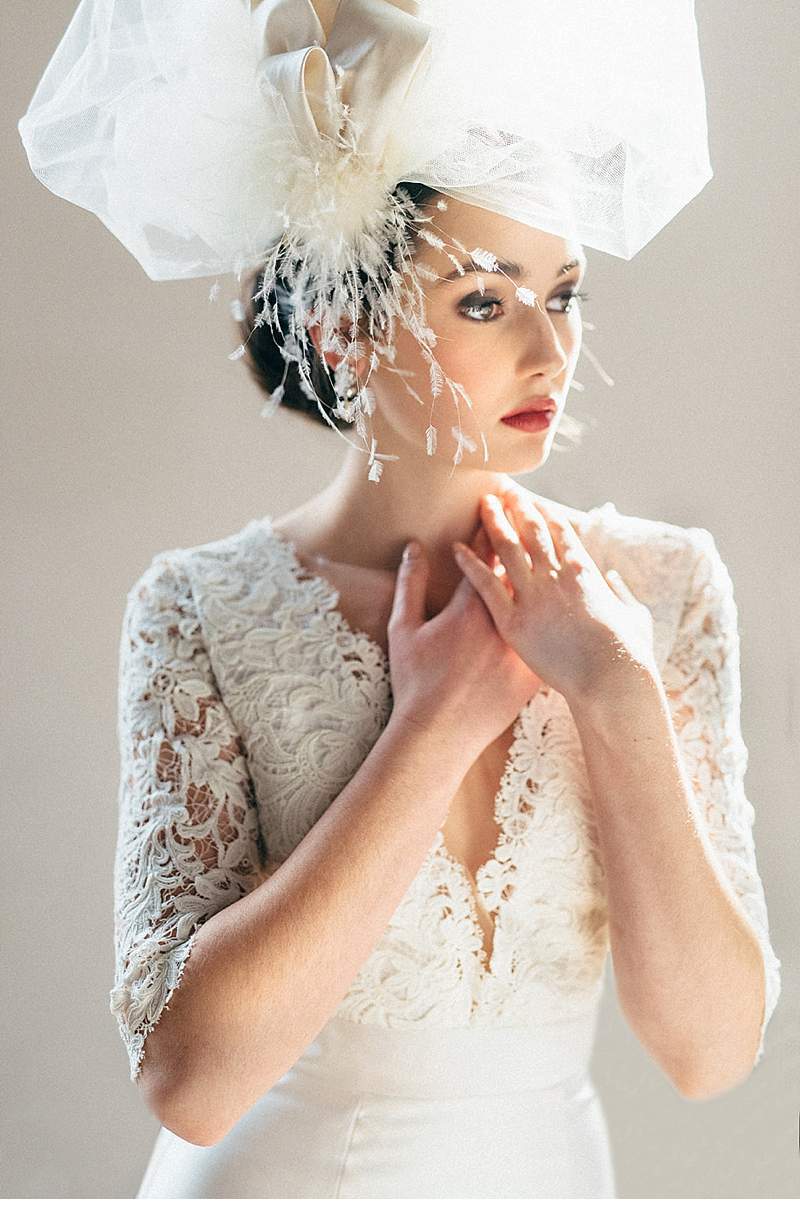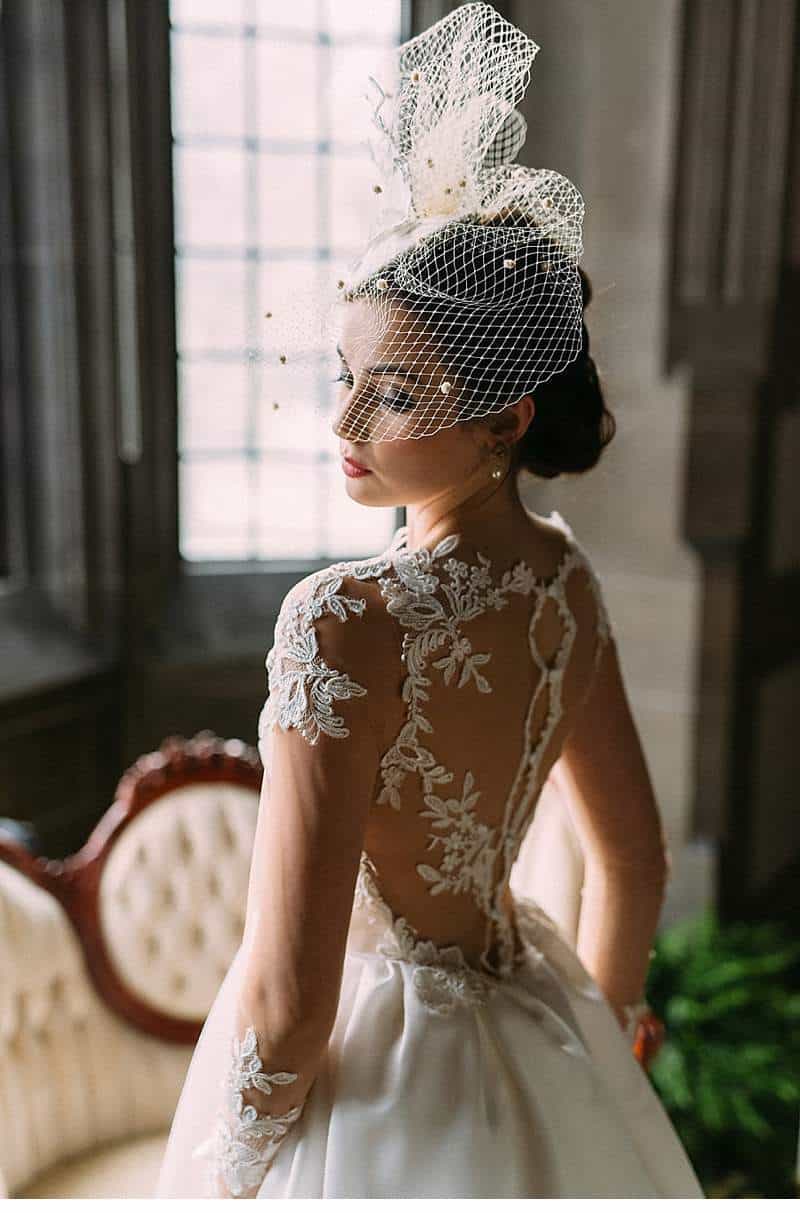 PHOTOGRAPHY + ARTISTIC DIRECTION: Destiny Dawn Photography
CREATIVE DIRECOTR, SET + STYLING: Leslie Groves of Warehouse84
LOCATION: Hart House – University of Toronto
BRIDAL LINE + FASHION DESIGNER: Catherine Langlois
FLORAL DESIGN: Sue Gallo Designs
FASCINATORS + ACCENT PIECES: David Dunkley Fine Millinery  – Designer for the Queen of England. 
JEWELRY + HEADPIECES: The Loved One
HAIR ADORNMENTS: Blair Nadeau Millinery 
HAIR DESIGN: Ashley Readings 
MAKE-UP: Angie DB
MODELS: Megan Kennedy + May Jaygodin